The Match 2022: Who Has the Highest Net Worth Between Tiger Woods, Rory McIlroy, Justin Thomas, and Jordan Spieth?
Capitol One's "The Match" is back for another edition this weekend, and we've got maybe the most star-studded matchup yet. On Saturday, Dec. 10, Tiger Woods and Rory McIlroy will face off against childhood friends Justin Thomas and Jordan Spieth in a 2v2 match on TNT.
Between the four PGA Tour stars, they've won 24 major championships and have racked up quite a large sum of money along the way. So, out of the superstar foursome of Woods, McIlroy, Thomas, and Spieth, which golfer has the highest net worth?
The Match 2022: Tiger Woods/Rory McIlroy vs. Justin Thomas/Jordan Spieth
It's time for another edition of Capitol One's "The Match," and this one might be the most anticipated yet. Woods, who hasn't played golf in front of a national television audience since the Open Championship in July, will be back on the course with a few of his best buddies on Tour. The 15-time major winner was scheduled to make his return to professional golf at last weekend's Hero World Challenge, but he withdrew a few days prior due to plantar fasciitis in his foot.
Tiger will be teamed up with McIlroy, and the duo will compete against Thomas and Spieth in a 12-hole match at Pelican Golf Club in Belleair, Fla. The foursome will play a best-ball format, meaning every golfer plays their own ball and the team with the best individual score wins the hole. The twist? "The Match" will be played at night under the lights.
Coverage of the event will begin on TNT at 6 p.m. ET on Saturday, Dec. 10. Simulcasts will also be available to watch on TBS, TruTV, and HLN.
Who has the highest net worth between Tiger Woods, Rory McIlroy, Justin Thomas, and Jordan Spieth?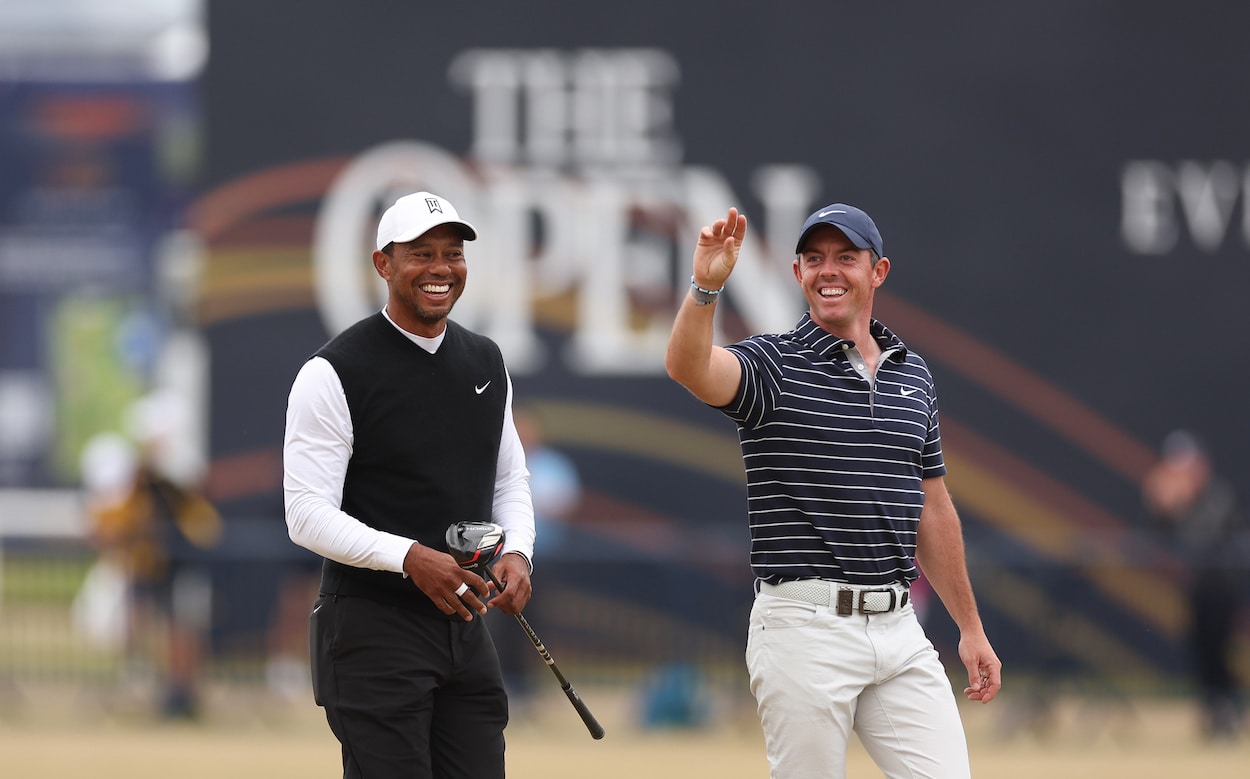 There's plenty of firepower in this weekend's edition of "The Match," and not just on the golf course. All four players have racked up millions in on-course earnings throughout their careers, and they have a few of the most impressive net worths in the sport of golf.
Justin Thomas' net worth is $30 million, which is the lowest of the bunch. The 29-year-old has won 15 PGA Tour events and two major championships, most recently the PGA Championship earlier this year.
As for his partner, Jordan Spieth's net worth is $110 million. The Texas native started his career off with a bang by winning three major championships before he turned 24, but he hasn't won a major since 2017.
Rory McIlroy's net worth is $170 million, which makes him one of the richest golfers of all time. The Northern Irishman has won 23 PGA Tour events and four majors, but he really should have more with the immense talent he possesses. McIlroy is still searching for a green jacket.
Unsurprisingly, Tiger Woods' net worth is $800 million, which makes him the richest player in "The Match" by a large margin. His 82 PGA Tour victories are tied for the most of all time, and only Jack Nicklaus has won more than his 15 major championships.