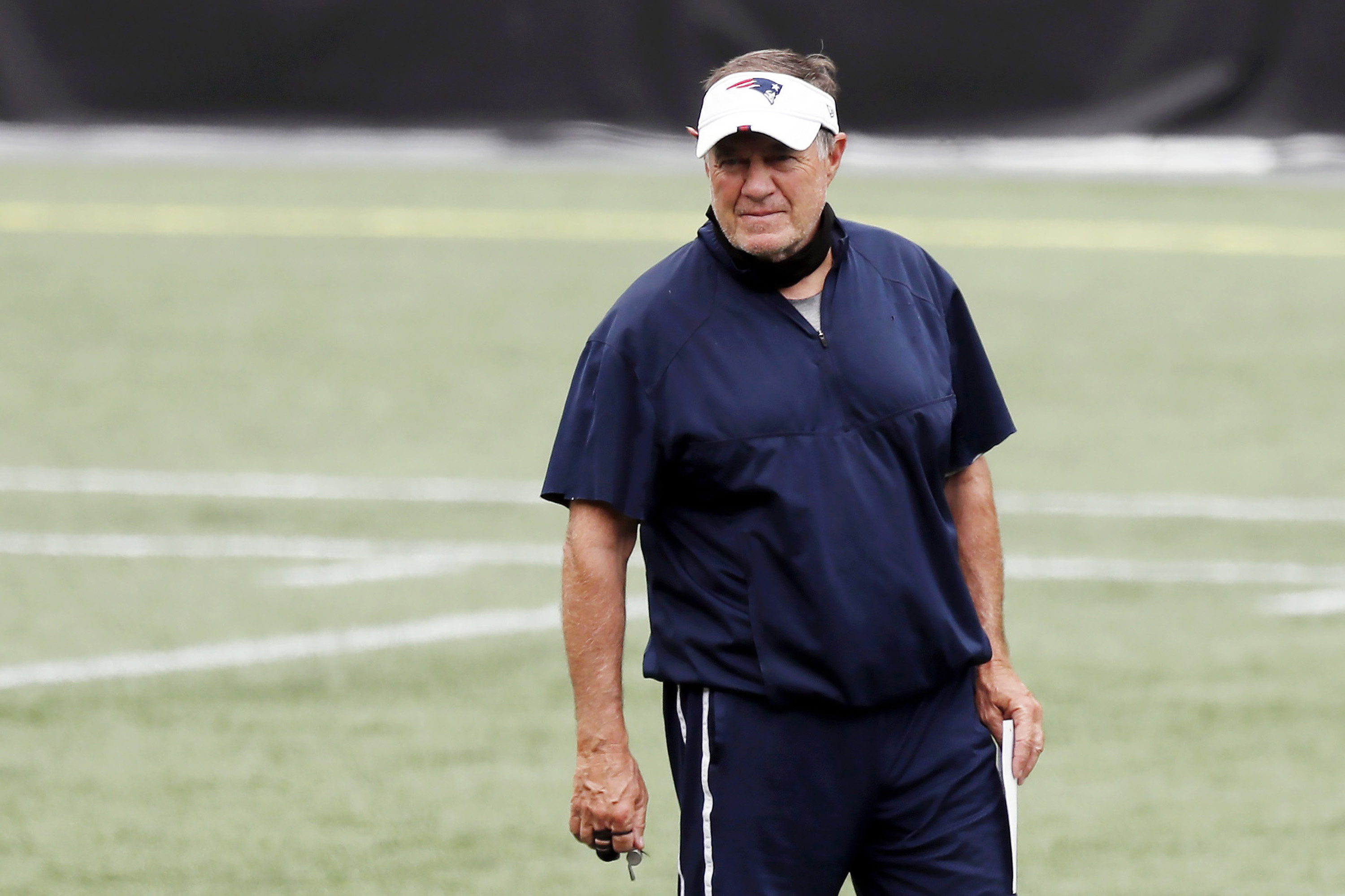 The New England Patriots Finally Admit They Made a Mistake
On Thursday, the New England Patriots finally admitted to a mistake that the team made during the 2019 season.
The New England Patriots have undergone a major face lift in the offseason. Gone is six-time Super Bowl champion quarterback Tom Brady. Brady signed a free-agent deal with the Tampa Bay Buccaneers after 20 years in New England. Following Brady to Tampa was Pro Bowl tight end Rob Gronkowski. On Thursday, the New England Patriots finally admitted to a mistake they recently made.
The new-look New England Patriots
Tom Brady has taken his talents to Tampa. He has also taken his Pro Bowl tight end Rob Gronkowski with him. Replacing Brady at quarterback is former Carolina Panthers Pro Bowler and league MVP Cam Newton. Dont'a Hightower and Patrick Chung have opted out this season due to the coronavirus (COVID-19) pandemic.
In all, eight players on the New England Patriots have decided to sit out this season. It's been a season of change in New England. Brady said he got a hint before the start of last season that it might be his last with the team that drafted him in the sixth round in 2000.
"I don't think there was a final, final decision until it happened," Brady said in an April interview with Howard Stern. "But I probably knew before the start of last season that it was my last year. I knew that it was just — our time was coming to an end."
The Patriots had a lack of offensive weapons last season
Although the New England Patriots won their first eight games of the season a year ago, their offense sputtered. The team finished with a 12-4 record, but their defense got most of the credit for their success. The Patriots didn't have a running back rush for 100 yards in a game, and their receiving corps, outside of Julian Edelman, was poor.
Their offensive struggles weren't because of a lack of trying. The team signed disgruntled wide receiver Antonio Brown early in the season. The addition of the former Pro Bowler was expected to ignite the Tom Brady-led offense. Instead, it ignited a firestorm that resulted in him being released after 11 days with the team. Brown's off-the-field issues were too much to handle and he remains a man without a team.
The team experimented with wide receiver Josh Gordon and then traded for veteran wideout Mohamed Sanu. Neither of them succeeded. The Patriots drafted N'Keal Harry in the first round and he caught just 12 passes during an injury-plagued regular season.
The Patriots admit to a mistake as they plan to release Mohamed Sanu
One of the experiments at wide receiver the New England Patriots made was bringing in veteran Mohamed Sanu via trade. Sanu has never been a No. 1 receiver, but the Patriots traded draft capital as if he was a No. 1 wideout. The Pats gave up a second-round pick in 2020 for the 31-year-old Sanu.
On Thursday, the team announced it would be releasing Sanu. Sanu's release saves the Patriots from a $6.5 million cap hit this season, according to spotrac.com. It also shows the Patriots admitted to their mistake in surrendering a second-round pick for him. The Patriots are now forced to continue to try and find another weapon to fix that offense.