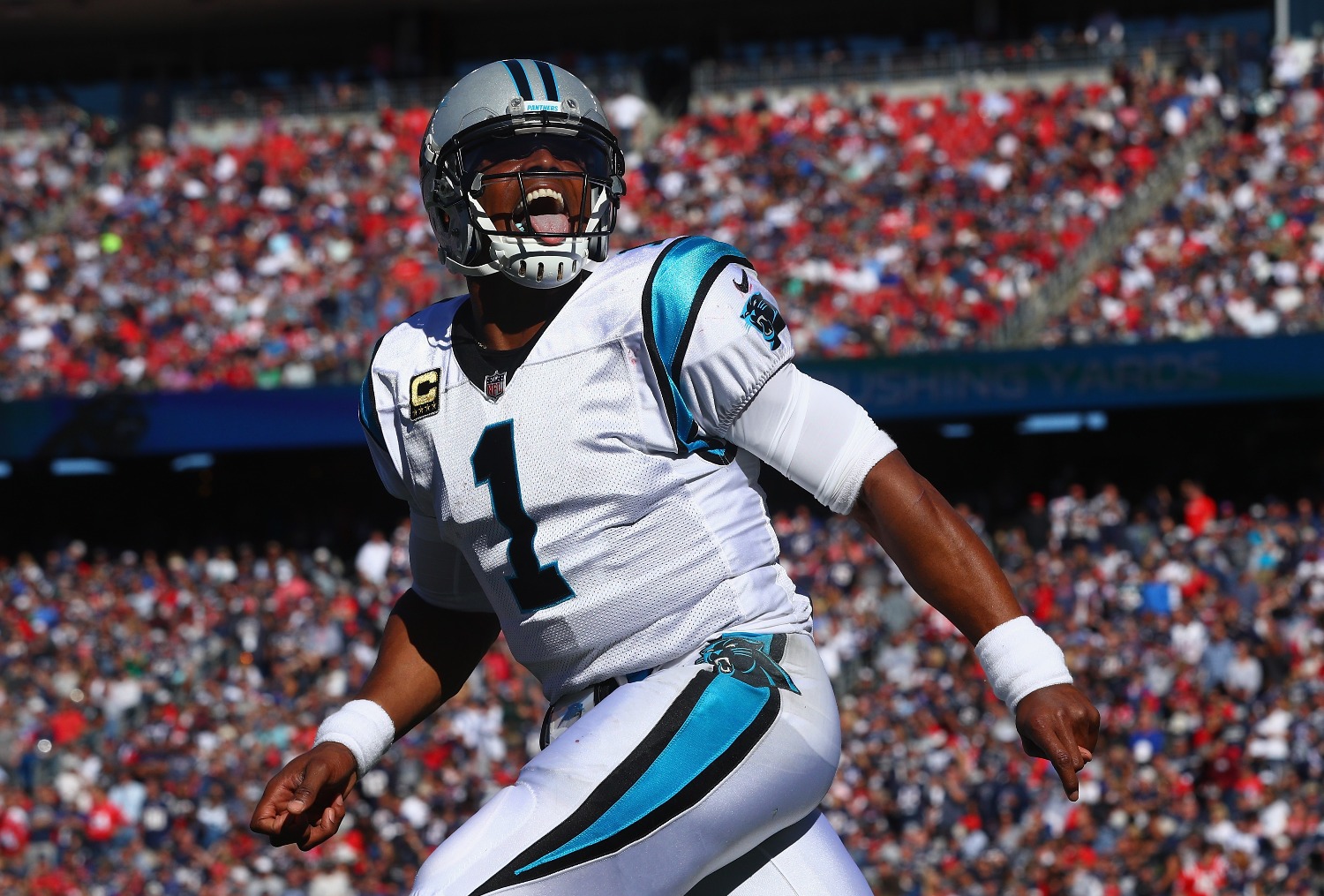 Cam Newton Can Resurrect His Career by Fulfilling Josh McDaniels' Failed Dream
By joining the New England Patriots, Cam Newton gives Josh McDaniels the chance to atone for the disastrous Tim Tebow era in Denver.
Cam Newton will try to resurrect his career working for Bill Belichick. But in reality, his NFL future really boils down to whether New England Patriots offensive coordinator Josh McDaniels can figure out the right way to maximize his rare skill set. A decade ago, McDaniels tried to build his offense around another quarterback with a penchant for running the ball.
But after failing miserably as the head coach of the Denver Broncos, the 44-year-old has the chance to atone for an unforgivable career sin. Now, it'll be up to Cam Newton to make everyone forget about McDaniels' disastrous attempt at turning Tim Tebow into an NFL star.
Josh McDaniels made a colossal mistake by drafting Tim Tebow
Dial the clock back to the 2010 NFL draft. Josh McDaniels had just gone 8-8 in his first year as a head coach. And given the Broncos' uninspiring quarterback depth chart, he decided to take a major gamble at adding a new dimension to his offense.
Despite concerns about his ability to play the quarterback position at the next level, Tim Tebow still became a first-round pick. McDaniels took the former University of Florida superstar with the 25th overall selection. Unfortunately, that move essentially cost him his job.
Incapable of making accurate throws, the southpaw signal-caller struggled mightily when he did get on the field. He completed just 50 percent of his attempts as a rookie. In fact, he scored more touchdowns on the ground (six) than through the air (five).
McDaniels actually got axed after Tebow's rookie season, but even after leading the Broncos to a surprising overtime playoff victory, the former Heisman Trophy winner watched his days as a starting quarterback end. While Tebow eventually traded in his helmet and shoulder pads for a glove and bat, Josh McDaniels eventually made his way back to New England.
Cam Newton comes to New England seeking career resurrection
Like Tim Tebow, Cam Newton entered the NFL with questions to answer. He dominated in his lone year at Auburn, but scouts still had concerns about his ability to play the quarterback position at the NFL level.
The 6-foot-5, 245-pounder quickly proved his critics wrong. He looked like a generational talent early on with the Carolina Panthers. Newton's rare combination of size and speed helped him dominate during the 2015 season. He took home NFL MVP honors and led Carolina to its first Super Bowl berth in 13 years.
However, injuries took a toll on the dual-threat quarterback. Newton went from being one of the league's brightest stars to getting zero interest in free agency.
Bill Belichick stole the former No. 1 pick on a ridiculously cheap, incentive-laden deal. And while Cam Newton still has a long way to go to earn the starting job, his arrival gives Josh McDaniels the chance to atone for his biggest career sin.
Newton gives McDaniels chance to atone for Tebow disaster
Now that Tom Brady calls Tampa home, the Patriots suddenly have an opportunity to change their entire offense. New England always throws in a new wrinkle or two each season, but Newton's arrival gives McDaniels the ability to totally transform an offense that Brady essentially ran for decades.
While his predecessor excelled in a timing-based, short-area passing attack, Newton's powerful right arm and ability to extend plays with his legs open up a world of possibilities. New England could look to push the ball downfield more, especially if 2019 first-round pick N'Keal Harry puts his ugly rookie season behind him.
The most intriguing factor, though, is Newton's running ability. Brady dominated as a pocket passer, but no one feared him taking off. On the other hand, Newton offers a totally different element that has never existed during New England's two-decade dynasty.
McDaniels could employ more read-option looks that take advantage of the Patriots' deep running back group. Plus, the team drafted two athletic tight ends in April. Newton developed terrific chemistry with Greg Olsen in Carolina, so look for McDaniels to incorporate Devin Asiasi and Dalton Keene in creative ways.
Overall, Cam Newton presents a legitimate opportunity for Josh McDaniels to do everything he wanted to with Tim Tebow. Luckily for Patriots fans, the former No. 1 pick blows his former Gators teammate out of the water from a talent perspective. Now it'll be up to Belichick and McDaniels to figure out the best way to take advantage of their new quarterback's dynamic skill set.