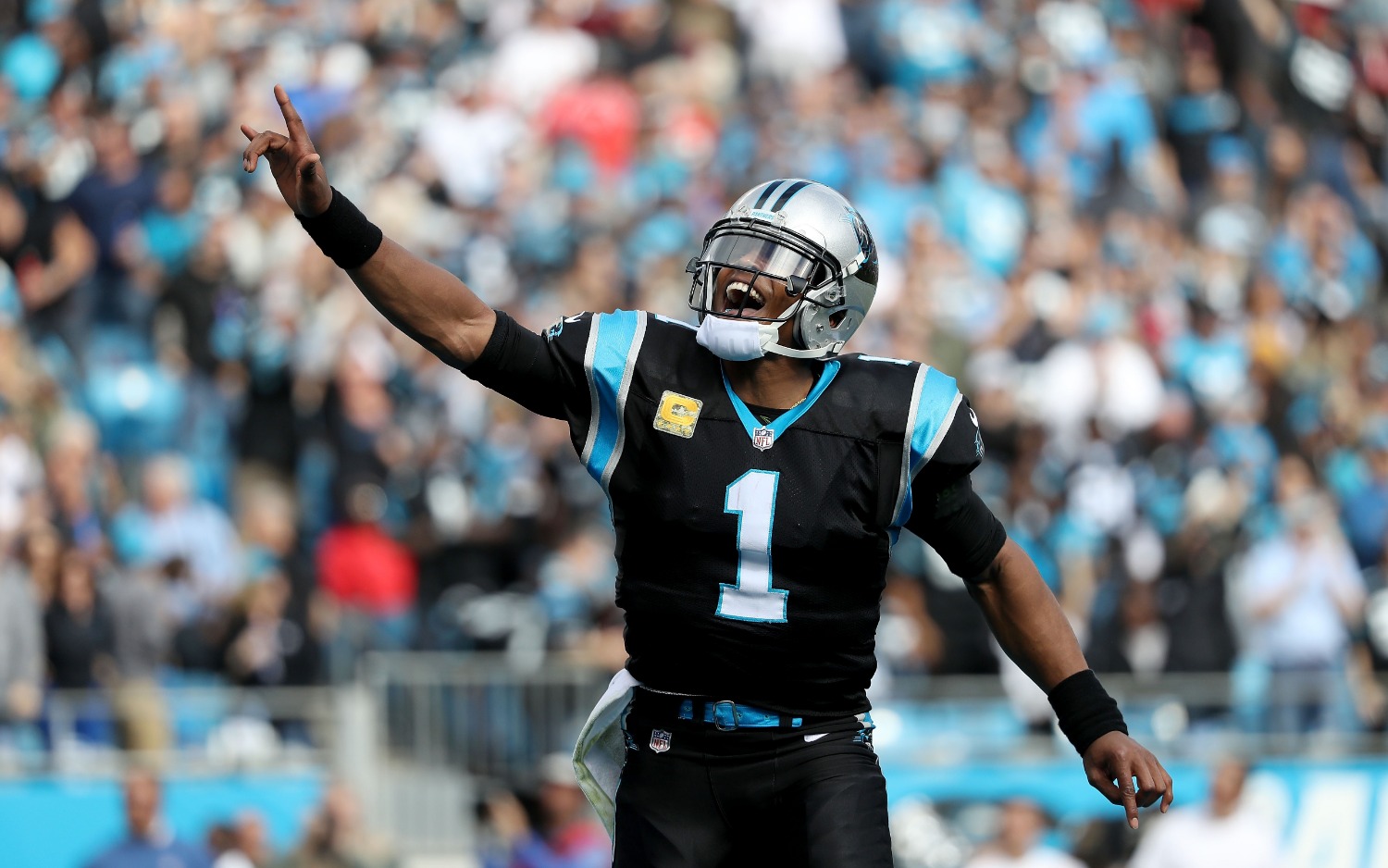 Cam Newton Has Already Embraced Bill Belichick's $10 Million Gift That Tom Brady Rejected
Cam Newton has already embraced N'Keal Harry, who Tom Brady never seemed to get on the same page with after Bill Belichick drafted him 32nd overall.
Cam Newton hasn't even taken a snap as a member of the New England Patriots yet. In fact, no one knows if he will even start a game or make the final roster. But so far, he has already embraced Bill Belichick's $10 million gift that Tom Brady rejected. And if that's a sign of things to come, the rest of the AFC better prepare for a breakout season from N'Keal Harry.
Tom Brady never got on the same page with N'Keal Harry
Tom Brady made a lot of ordinary receivers look like Pro Bowlers during his two-decade run in New England. That occurred because Bill Belichick simply never devoted premium draft picks on skill players. Sure, he landed Rob Gronkowski in the second round. Years earlier, he selected Deion Branch with the 65th overall pick.
However, Belichick never spent a single first-round pick on a wide receiver until Brady's final season. Armed with the final pick of the first round, Belichick took Arizona State wideout N'Keal Harry. All around New England, fans rightfully got excited about the prospect of the greatest quarterback of all time working with the uber-talented young wideout.
Unfortunately, Patriot Nation never got to see the relationship bloom. Harry spent most of his rookie season on injured reserve before re-joining the team late in the year. That missed time resulted in an obvious lack of chemistry with Brady. In fact, former Patriots tight end Christian Fauria said that the GOAT had no desire to wait on Harry's development.
The 6-foot-4, 225-pound wideout finished his rookie season with just 12 catches for 105 yards and two touchdowns. He added 49 rushing yards on five carries and posted just two catches in New England's disappointing Divisional Round loss to the Tennessee Titans. To sum it up, 2019 couldn't have gone much worse for N'Keal Harry.
Cam Newton has already embraced Bill Belichick's gift that TB12 rejected
Before Tom Brady bolted for Tampa, many speculated about whether he could make things work with Harry in 2020. But while Brady's relationship with his young receiver never appeared to take off, it looks like Cam Newton has already embraced the wideout who carries a $10 million rookie contract and immense upside.
On Thursday, a video emerged on Twitter of Newton meeting up with the young wideout in California. You can see Harry running routes and catching passes from the former Carolina Panthers star. Granted, Harry didn't have to shed a cornerback to get open, but the workout clearly shows that Newton has already embraced the talented 2019 first-rounder.
That represents a massive step in the right direction for Harry. Considering he missed ample practice time due to injuries, any extra reps he can get in during this unprecedented time will only help his development. Now, all eyes will be on both Newton and Harry as they attempt to put 2019 behind them.
Will Newton and Harry make everyone forget about 2019?
Like N'Keal Harry, Cam Newton had about as unforgettable a 2019 season as you could possibly imagine. The former league MVP suffered a Lisfranc injury and missed essentially the entire year. And when the Panthers brought in a new regime, that meant saying goodbye to their longtime star.
After spending months on the market, Newton finally found a home. He has a terrific opportunity to resurrect his career, rebuild his value, and chase a Super Bowl title. In order to accomplish those goals, however, he will have to get on the same page as Harry.
Both players possess tantalizing physical tools. In fact, either one could probably line up at multiple positions and you wouldn't blink an eye. Together, Newton and Harry have a chance to make everyone forget about last year's disappointing results if they can move past their injury-riddled 2019 campaigns.
Expect Josh McDaniels to get creative in order to find ways to get the ball in Harry's hands. Plus, Newton offers an entirely new possibility of incorporating quarterback runs. At the end of the day though, the Patriots need the two to make plays in the passing game. And based on his early actions, it looks like Cam Newton has embraced N'Keal Harry.

Too bad Tom Brady didn't do the same.