The NFL Once Sued Rapper M.I.A. for Over $16 Million Because of a Lewd Gesture
M.I.A. was already a household name by February 2012. A British musician, M.I.A. had collaborated with multiple popular Americans and her songs had been sampled by the world's top rappers.
M.I.A. had the opportunity of a lifetime when she performed at halftime of the Super Bowl in 2012. A certain gesture, though, led to a controversial lawsuit involving her and the NFL.
M.I.A. is a Grammy-nominated musician
Mathangi "Maya" Arulpragasam, or M.I.A., is a popular British rapper and producer. She rose to prominence through early social media sites like MySpace and released her first album, Arular, in 2005.
HM.I.A. released five studio albums in full and has earned three Grammmy Award nominations. Her 2007 song, "Paper Planes," peaked at number four on the US Billboard Hot 100 and is considered one of her top songs.
The rapper T.I. sampled it on the song "Swagga Like Us" in 2008. Other rappers, including 50 Cent, released unofficial remixes or freestyles.
All of that is to say by 2012, Americans knew who M.I.A. was. And when she took the stage at halftime of Super Bowl 46 alongside Madonna and other notable acts, fans knew they were in for a treat.
What they received, though, was one of the NFL's greatest Super Bowl gaffes in recent memory.
She flashed a certain gesture at the Super Bowl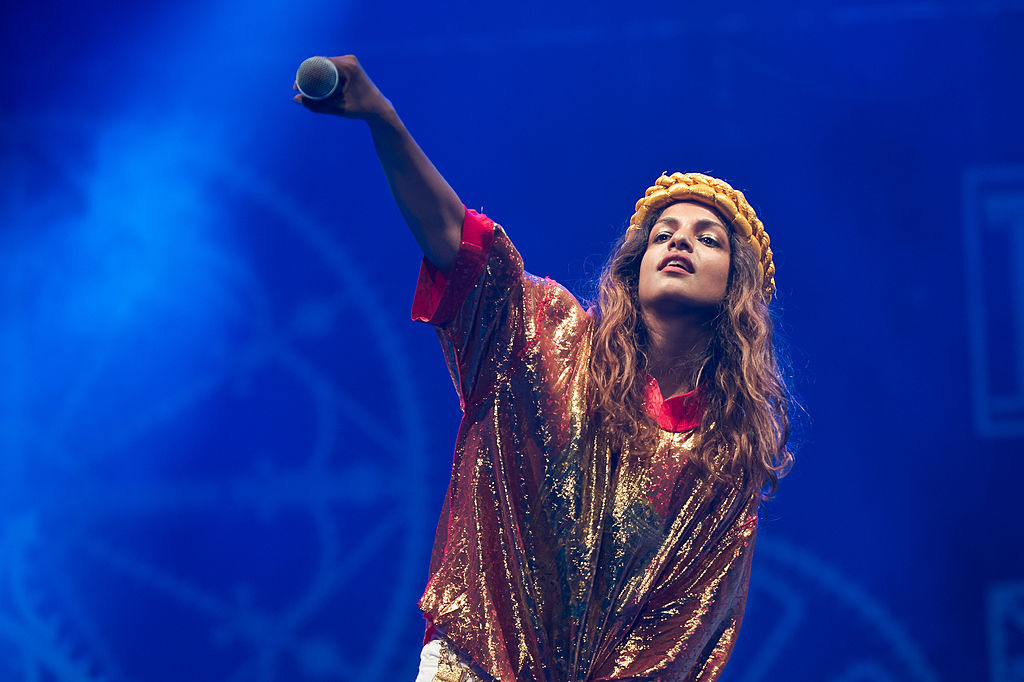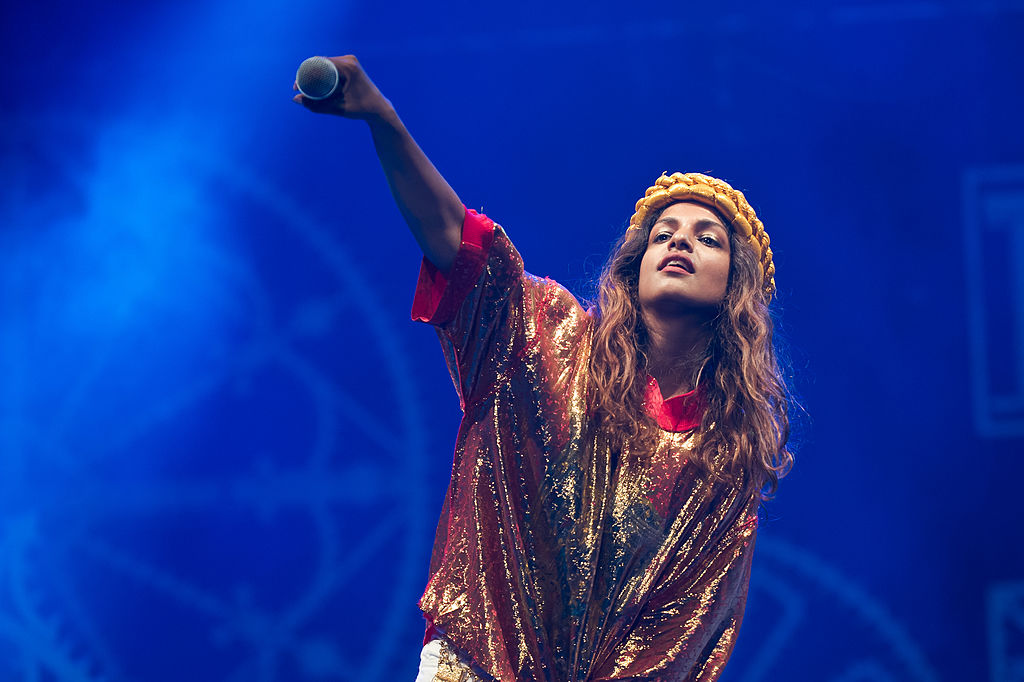 When the NFL moved to go with more contemporary acts in the Super Bowl, they accepted the risk of musicians censoring their lyrics or making controversial fashion or political statements.
Super Bowl 46's halftime show marked seven years since Janet Jackson's infamous wardrobe malfunction. After years of older acts like Prince, The Who, and Bruce Springsteen, the NFL returned to a more modern act, the Black Eyed Peas, in February 2011.
A year later, Madonna took the stage with guests LMFAO, Nicki Minaj, CeeLo Green, and M.I.A. The group performed at halftime of a game between the New York Giants and New England Patriots.
Clearly, people wanted to see how the halftime show went; the performance drew a record 114 million viewers, which was higher than the actual game's 111.3 million viewers.
During the performance of "Give Me All Your Luvin,'" M.I.A. censored herself and didn't say an expletive. Instead, she extended her middle finger to the camera and earned universal criticism.
The NFL sued M.I.A. for that gesture
The NFL, rightfully, was horrified not only by M.I.A.'s gesture, but by the league's inability to blur the bird. By March 2012, the NFL filed a lawsuit against M.I.A. for $1.5 million; the lawsuit claimed she breached their contract and ruined the NFL's "goodwill and reputation."
The NFL reportedly added another $15 million to the lawsuit in March of 2014. In a 2014 interview with Huck Magazine, M.I.A. revealed what the NFL's terms in said lawsuit were.
"The lawsuit was so ridiculous, it proposed that they would keep 100% of my earnings for the rest of my life if I ever earned more than $2 million."
Both sides settled the lawsuit later in 2014 for an unknown amount of money.
Ultimately, though, the NFL didn't learn much from that lawsuit. Recent Super Bowl halftimes have featured rappers openly swearing and, earlier this year, lewd and inappropriate dancing from Shakira and Jennifer Lopez.
The NFL has not yet announced who will perform at Super Bowl 54. The league may want to go for a cleaner, more family-friendly act.