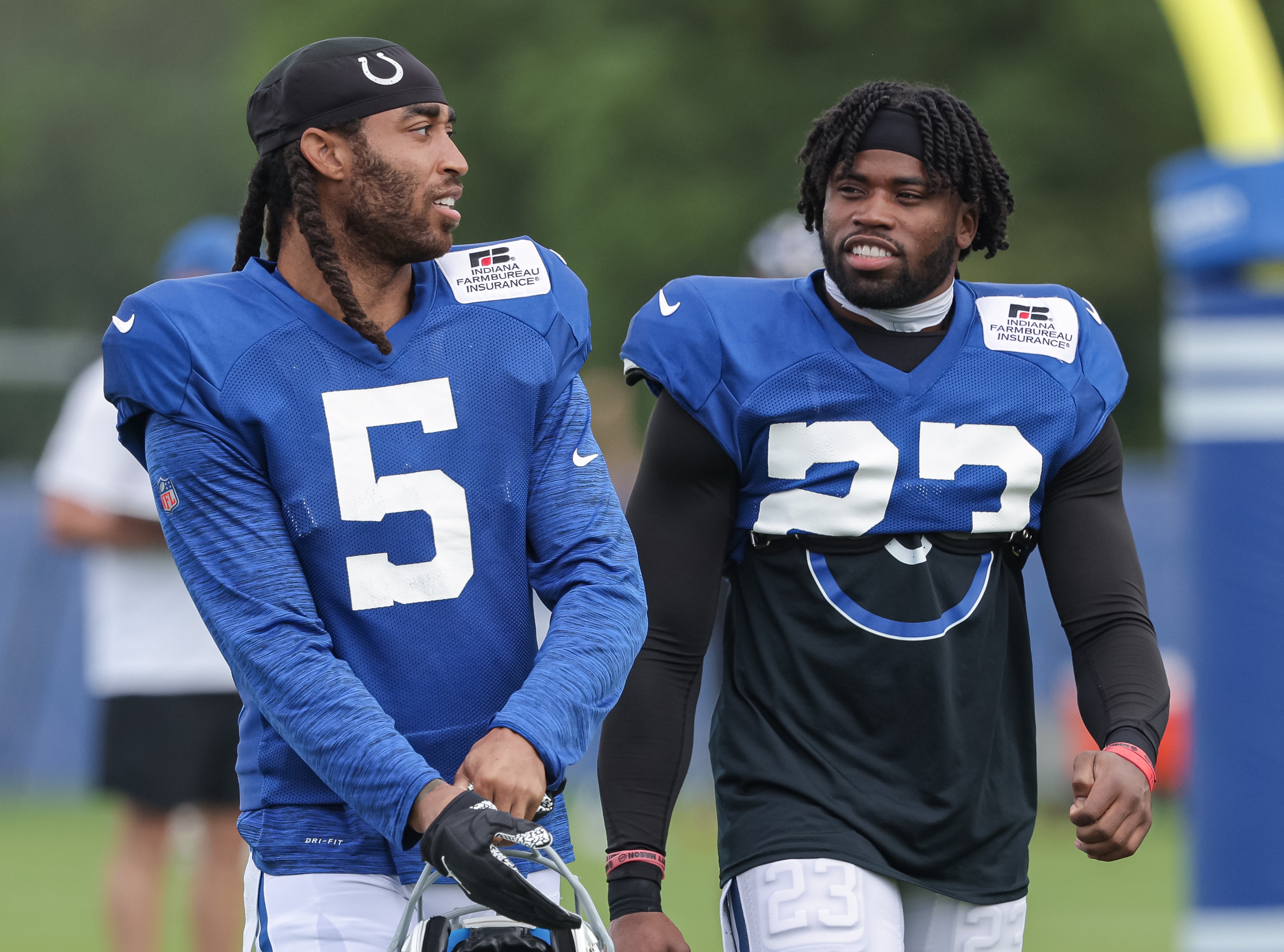 The Patriots Face a Familiar Colts Secondary With Stephon Gilmore and Kenny Moore II, Who Was 'Depressed' In New England
Stephon Gilmore and Kenny Moore II face their former team in the New England Patriots on Sunday.
When quarterback Mac Jones looks across the field at the Indianapolis Colts secondary on Sunday, he'll be staring at a pair of defensive backs with New England Patriots ties.
Veterans Stephon Gilmore and Kenny Moore II return to Foxborough to face the Patriots, a team that sent them both packing. While neither holds a grudge, Moore once said he was "depressed" during his short stint in New England.
The Patriots will try to get past the .500 mark for the first time this season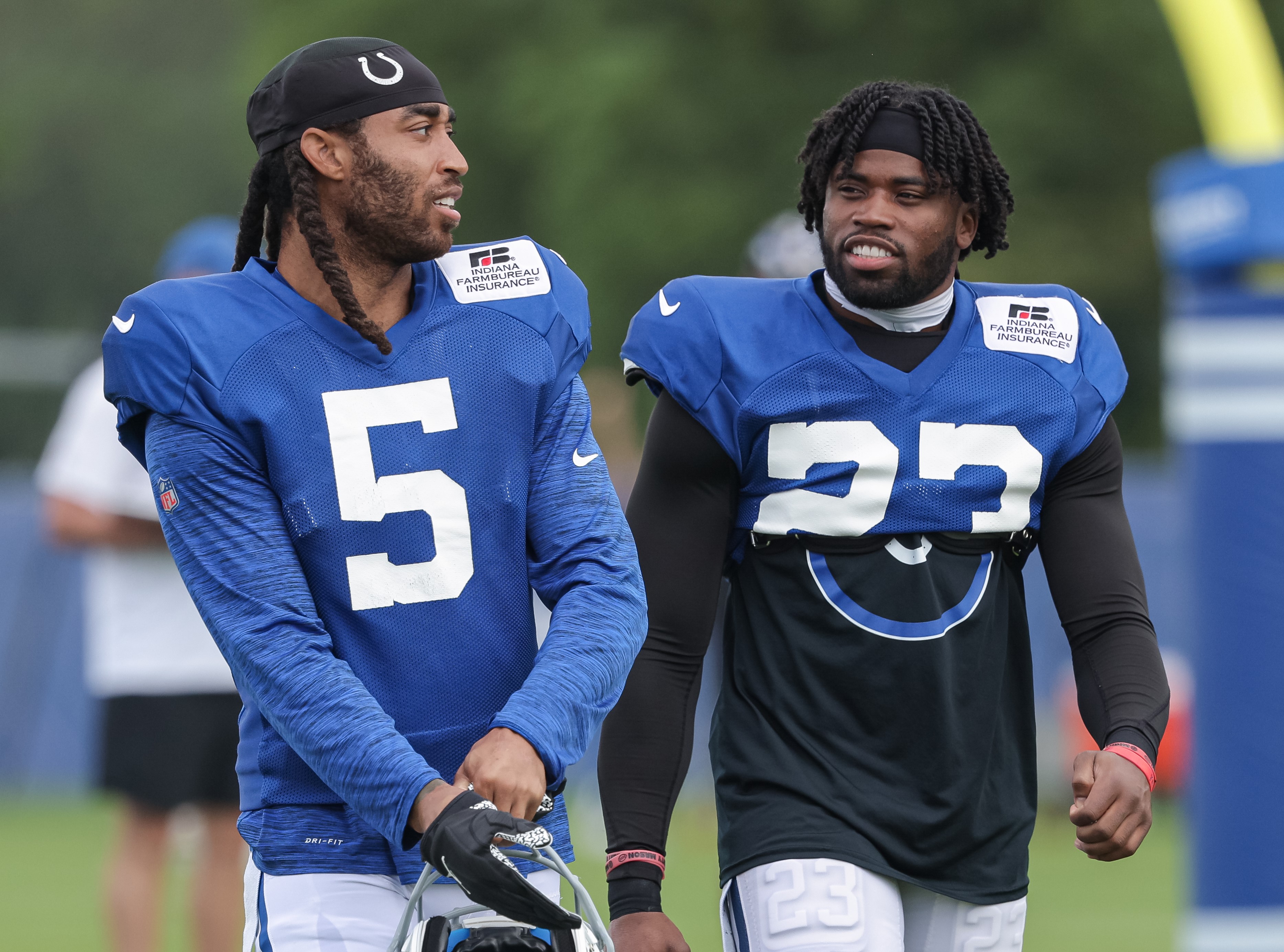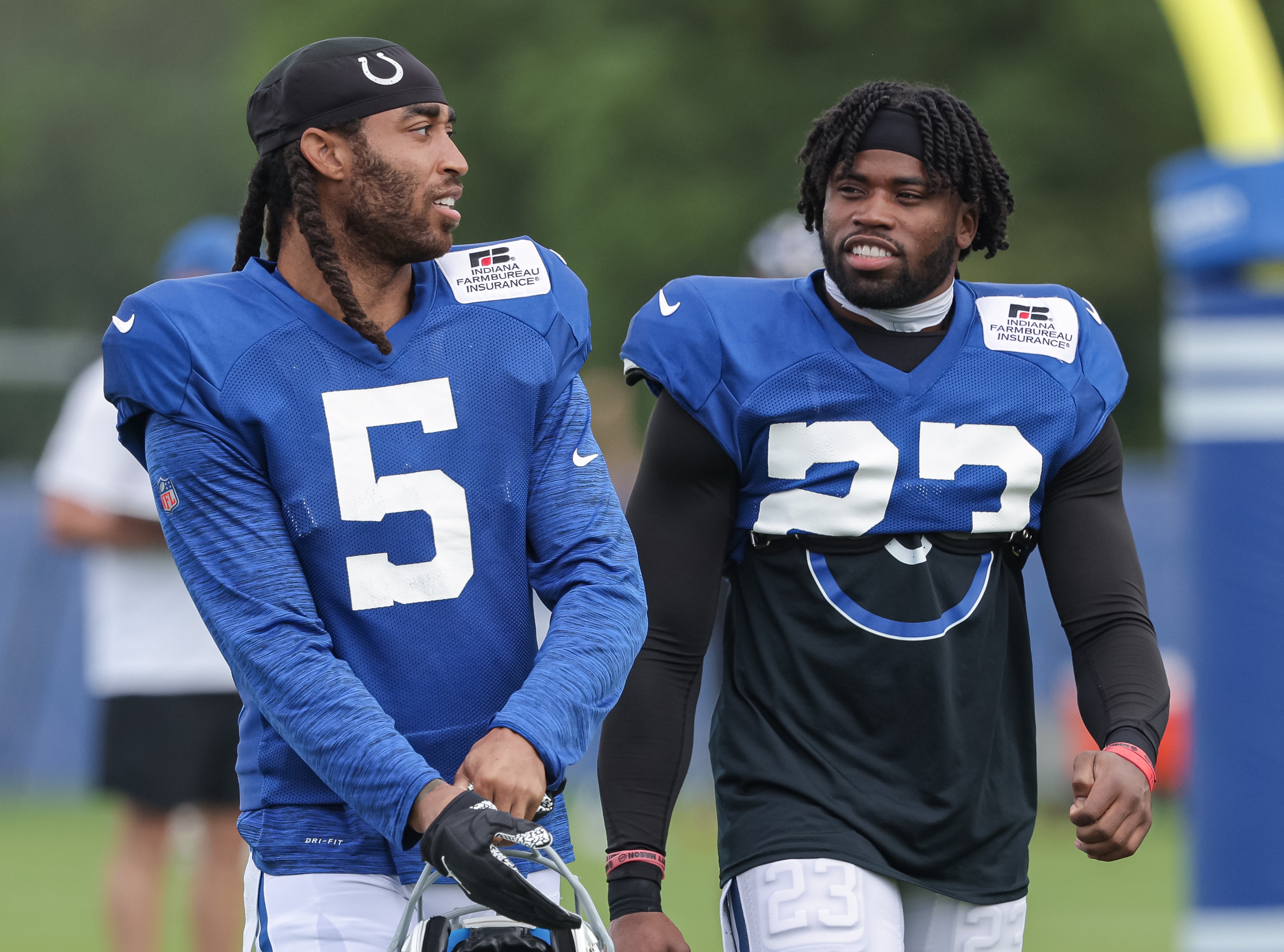 It's been a rocky road for the Patriots this year. Injuries and a quarterback controversy have taken center stage this season, and the Patriots look to get past .500 for the first time this season.
They face a Colts team that has also had its share of struggles, especially on the offensive side of the ball. Two weeks ago, they benched veteran quarterback Matt Ryan in favor of Sam Ehlinger. They also just fired their offensive coordinator after a lackluster performance in a loss to the Washington Commanders.
The Patriots have gone back to Jones after flip-flopping between him and rookie Bailey Zappe. Jones was far from spectacular in last week's win over the New York Jets, but he led New England to a 22-17 win to get the Pats to 4-4.
This week, he'll face that Colts secondary led by two former Patriots players in Gilmore and Moore. Gilmore spent four seasons with the Patriots, earning both of his All-Pro honors in New England. The Patriots traded him to the Carolina Panthers during the middle of the 2021 season.
Moore went undrafted in 2017 out of Valdosta State but was signed by the Patriots. He was cut just before the season and has spent the last six years with the Colts, making his first Pro Bowl last season.
Gilmore reflects on the good times in Foxboro, while Moore was 'depressed'
Gilmore returns to Foxboro for the first time Sunday as a member of the opposition after playing with the Pats. He holds no grudge against the Patriots or head coach Bill Belichick.
"I had a lot of great games, a lot of accolades, and I got coached by a great coach," said Gilmore, per Karen Guregian of The Boston Herald. "(Owner) Robert Kraft was great to me, too. It's where I played some of my best ball. We won a lot there. So it was a great experience. It was a great place to play.
"There's a great atmosphere there. And it's a great opportunity for me to play there again. To me, it's one of the best football cities in America."
Moore called his short stint with the Patriots "the longest four months of my life," according to a 2021 feature by Tyler Dunne of Go Long.
He said playing in New England was like "being in the military." He questioned whether or not he was cut out for pro football.
"That was one of the low spots of my life," Moore said, "because that's really when I felt like I'm probably not built for the league. And having that feeling of, 'You're not good enough,' that's a bad feeling. You feel like you don't belong. I lost all of my joy and passion. I didn't even want to play football. I didn't want to go to work anymore. I was depressed. I was trying to fight my way out of it."
Moore and Gilmore have certainly bounced back from their respective departures from the Patriots.
Have thoughts on this topic? Keep the conversation rolling in our comments section below.