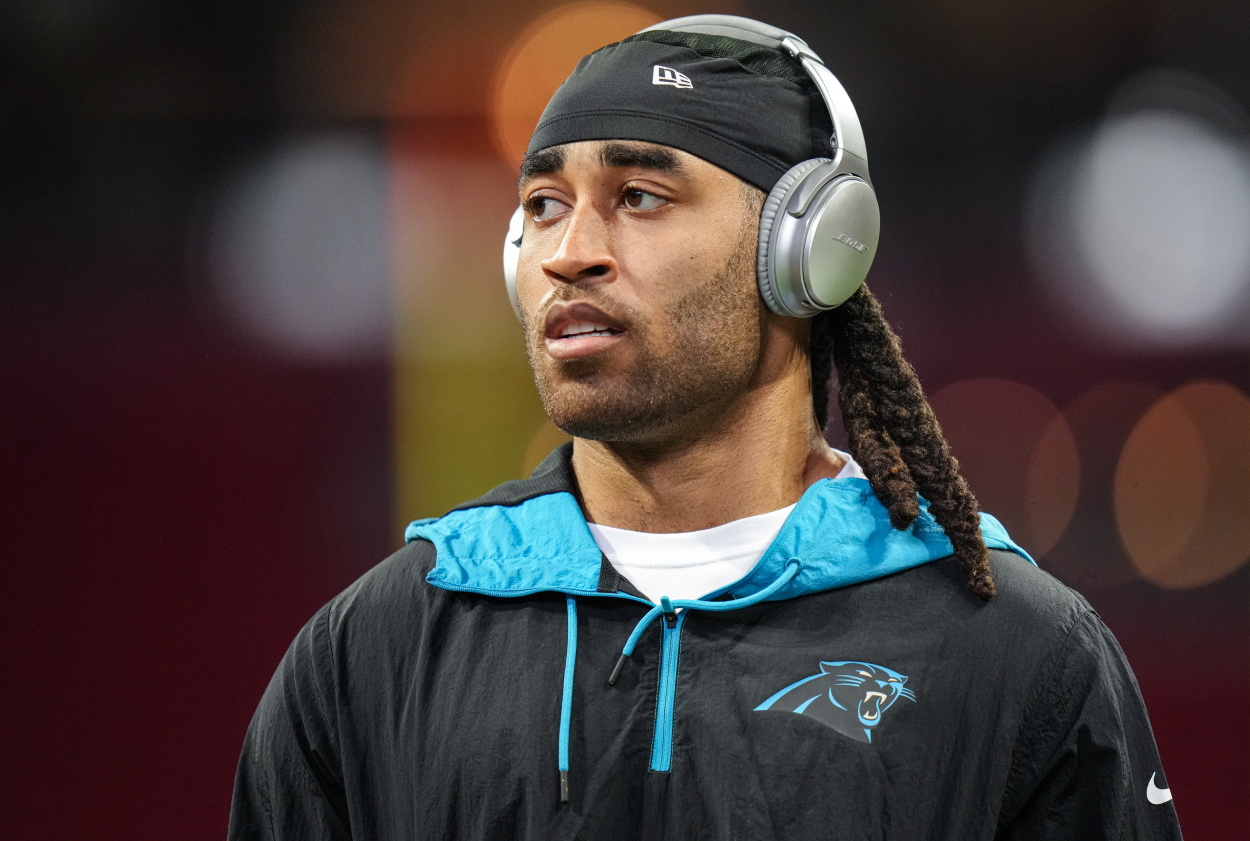 Indianapolis Colts Reportedly Use Private Jet to Show Serious Interest in Stephon Gilmore
Stephon Gilmore visited the Colts this week, and Indianapolis proved its serious interest in the Pro Bowl cornerback by reportedly bringing him to Indy on a private jet.
I have written ad nauseam about the Indianapolis Colts being stingy with their money so far this offseason. They have the second-most cap space in the NFL; why aren't they using it?
Sure, they traded for quarterback Matt Ryan and pass rusher Yannick Ngakoue. But Indy has other holes it needs to fill, and the team has yet to sign any notable free agents.
However, that could all change.
A defensive superstar visited the Colts recently, and owner Jim Irsay reportedly had the player travel to Indianapolis on his private jet.
That superstar is 2019 AP Defensive Player of the Year, Stephon Gilmore.
Stephon Gilmore visited the Colts, rode on Jim Irsay's private jet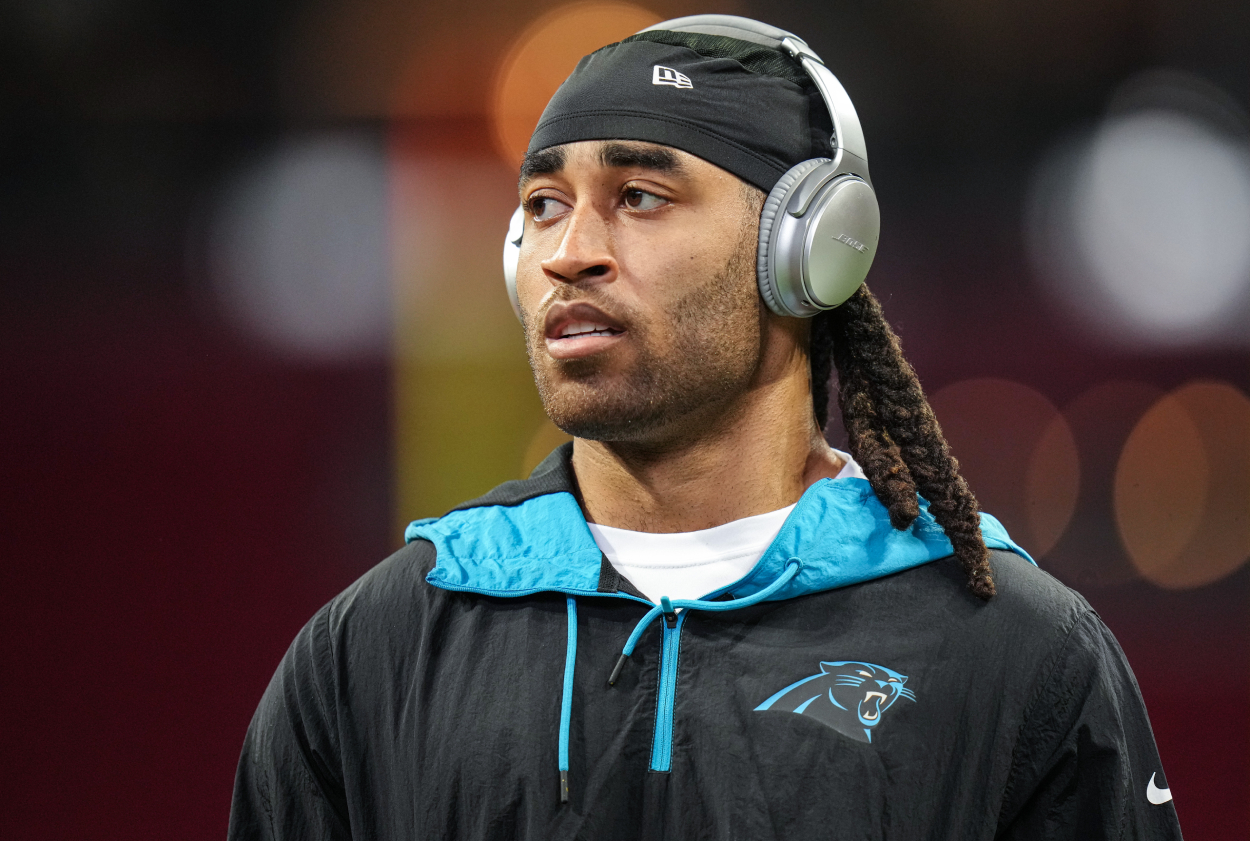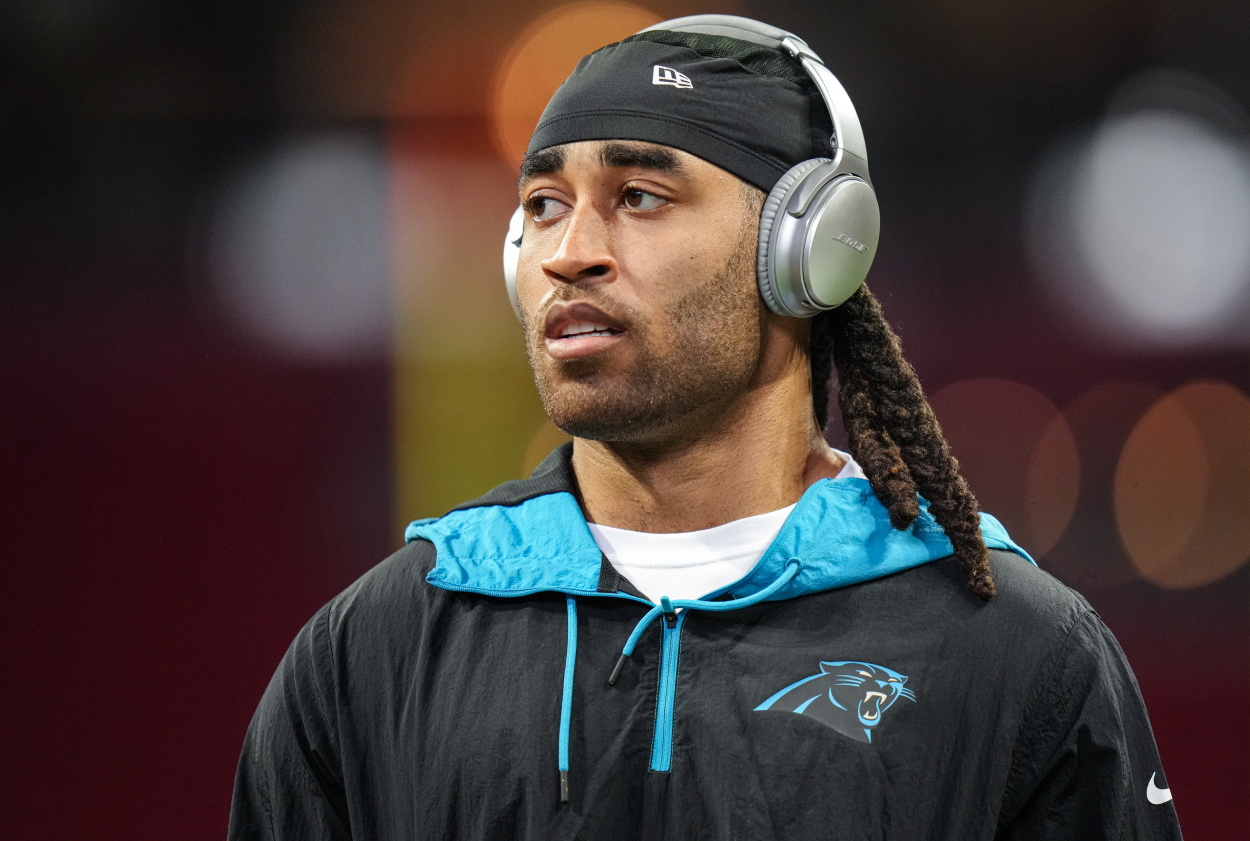 According to NFL.com, Pro Bowl cornerback Stephon Gilmore visited the Colts on April 13. The 10th pick in the 2012 NFL Draft has reportedly received interest from various other teams like the Los Angeles Rams and Kansas City Chiefs, but Indy's courting seems serious.
As Joel A. Erickson of the Indy Star noted, Gilmore isn't someone who visits teams on a whim. Erickson said it sounds like the Colts are more than just kicking the tires, which lines up with another report from Josina Anderson, who said the team "sent a jet" for the corner.
We don't know this for sure, but it's probably safe to assume that the private jet belonged to owner Jim Irsay, and he doesn't let just anyone fly on it.
Peyton Manning took it to Super Bowl 55 after learning of his eventual induction into the Pro Football Hall of Fame. Matt Ryan and his family rode it to Indianapolis earlier this offseason after the Colts acquired the quarterback in a trade with the Atlanta Falcons. And if you want to go back a little further, Irsay offered it to Andrew Luck when he was finishing school and trying to work out with his teammates, and Andre Johnson took it to Indy before signing with the team in 2015.
If Irsay is offering his jet, things are likely getting pretty serious. Perhaps that means a deal with Gilmore is coming soon.
Stephon Gilmore would help the Colts tremendously
Stephon Gilmore is just a few seasons removed from winning the AP Defensive Player of the Year Award in 2019. He had six interceptions, 20 defended passes, and 53 total tackles for the New England Patriots that season. He has earned five total Pro Bowl selections in his career and is a two-time First-team All-Pro.
However, a quad injury limited him to only 11 games in 2020 and eight in 2021. The Patriots traded Gilmore to the Carolina Panthers last year, and once he eventually returned to the field, he was still one of the top corners in the league. According to the IndyStar, the 31-year-old allowed opposing quarterbacks to complete just 43.8% of the passes they threw his way. He didn't give up any touchdowns, and he had two interceptions.
Gilmore's signing would immediately fill a hole for the Colts. Indy traded Rock Ya-Sin in the deal for Ngakoue this offseason. The team has Pro Bowler Kenny Moore II, but he's a slot corner. Gilmore would play on the outside for a defense that forced the second-most turnovers in the NFL last season.
Have the Colts spent their free-agency money so far? Not in the slightest. But adding Gilmore would change that and instantly strengthen the team's AFC South title chances.
Stats courtesy of Pro Football Reference