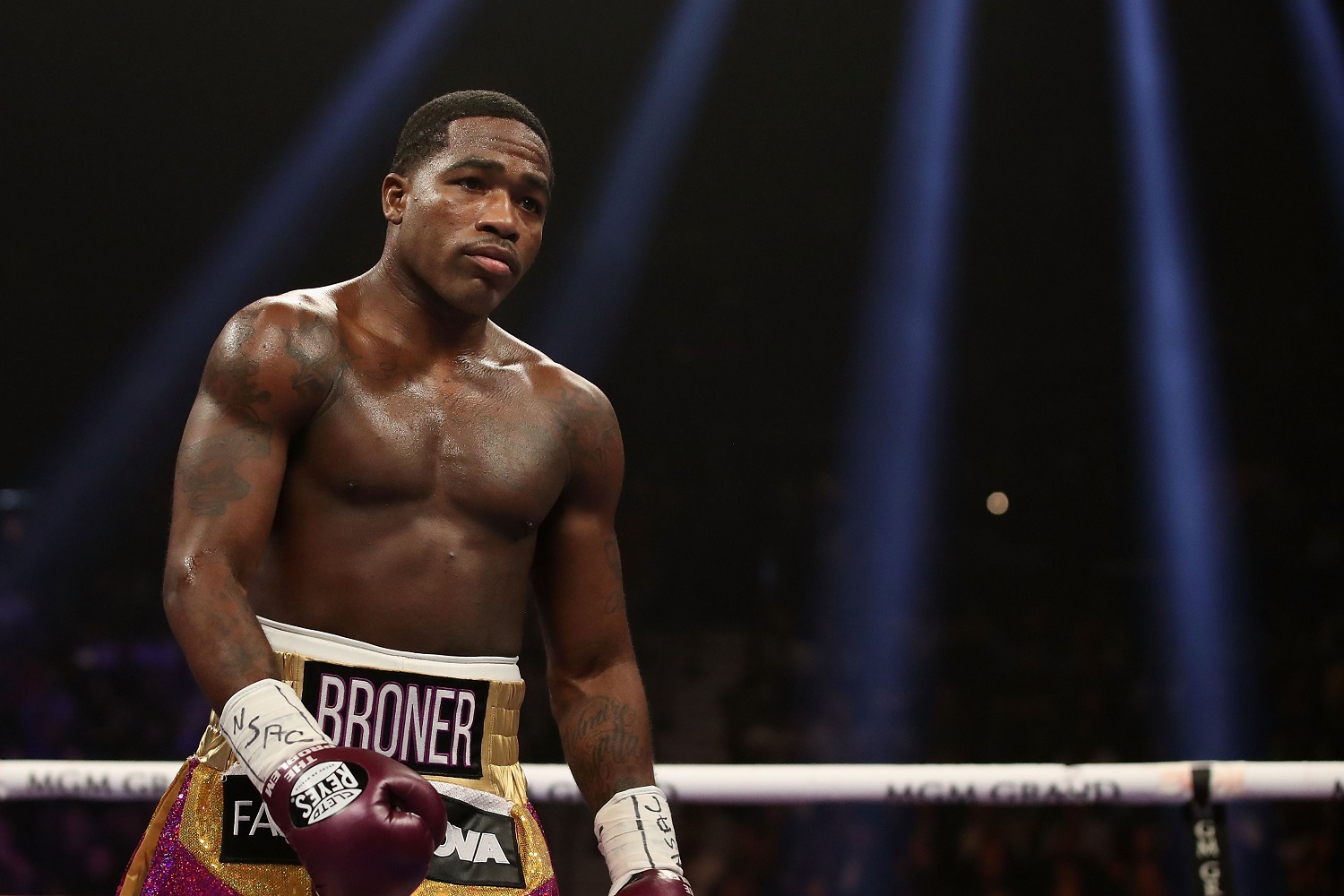 The Rise and Fall of Former Four-Divison Champ Adrien Broner
Once one of the best pound-for-pound fighters in the world, former four-division champ Adrien Broner is now broke and was just released from jail.
At one point in time, Adrien Broner was one of the top pound-for-pound boxers in the world. A former four-division world champion, the Cincinnati native was undefeated for the first five years of his career and was seemingly on his way to becoming one of the all-time greats.
But throughout his career, Broner has had numerous run-ins with the law and in the years following his first defeat, he's gotten more attention for the things he's done outside the ropes, including this latest fiasco that landed him in jail. The 31-year-old, who last fought in 2019 in a loss to Manny Pacquiao, has seemingly lost the millions upon millions of dollars he earned in his career and certainly didn't look like the fighter he once was in his last three bouts.
Here's a look at the rise and fall of Adrien Broner.
The boxing career of Adrien Broner
Born in Cincinnati in 1989, Adrien Broner began boxing at the age of six and recorded 300 wins as an amateur. He made his professional debut as a super featherweight two months shy of his 20th birthday and recorded five consecutive knockouts to begin his career. Broner captured the WBO Inter-Continental super featherweight crown in March 2011 by knocking off Daniel Ponce de Leon and then won the regular WBO super featherweight title that November.
A year later, he won the WBC lightweight title by knocking out Antonio DeMarco and six months later won the WBA welterweight crown with a split-decision victory over Paulie Malignaggi, moving his career record to 27-0 and giving him title wins in three different classes. However, in his first defense of the welterweight title in December 2013, he was beaten by underdog Marcos Maidana.
Adrien Broner sought a rematch with Maidana, who instead took a huge payday to fight Floyd Mayweather. Broner was on that undercard in May 2014 but had moved down to light welterweight. He won three straight fights before moving back up to welterweight, which resulted in a loss to Shawn Porter in June 2015. He dropped back down and won the WBA light welterweight title less than four months later by knocking out Khabib Allakhverdiev.
However, he was stripped of his title for not making weight in his next fight, a bout in which he defeated Ashley Theophane via TKO, and then fought Adrian Granados at catchweight in February 2017 as he again had weight issues during training camp, a fight which he won. That was Adrien Broner's last victory.
In July 2017, Broner was outboxed by Mikey Garcia and suffered the third loss of his career. 10 months later, he fought Jessie Vargas to a 12-round majority draw and didn't look overly sharp. In January 2019, in his third return to the welterweight division, Broner landed just 50 punches, the lowest amount of his career, in a 12-round unanimous decision loss to Manny Pacquiao.
He's had numerous run-ins with the law
As mentioned, Adrien Broner has had numerous run-ins with the law throughout his career. Actually, even before he made his pro debut, he was charged with aggravated robbery and felony assault in 2007 but was acquitted on all charges. Another assault charge was filed against him that same year but that was dismissed as well.
In separate incidents in 2008, he was arrested for unlawfully carrying a revolver and intimidating a witness. He was arrested on robbery charges in 2010 and on assault charges in 2012. In March 2016, he was accused of assaulting and robbing a man outside a bowling alley and surrendered himself to police. Charges were later dismissed but he was sentenced to 30 days in jail for showing up to a hearing late and drunk.
In October 2016, Adrien Broner was charged with misdemeanor battery after allegedly choking a waitress in Las Vegas. Nearly a year later, again in Vegas, he got involved in an altercation while taking pictures with fans. He shoved a female companion and then landed a big right hand on a man who was apparently heckling him, knocking him out cold.
In February 2018, Broner was booked on a misdemeanor sexual battery charge in Atlanta but it was an incident later that year that currently has him sitting in jail.
Adrien Broner is now broke and was just released from jail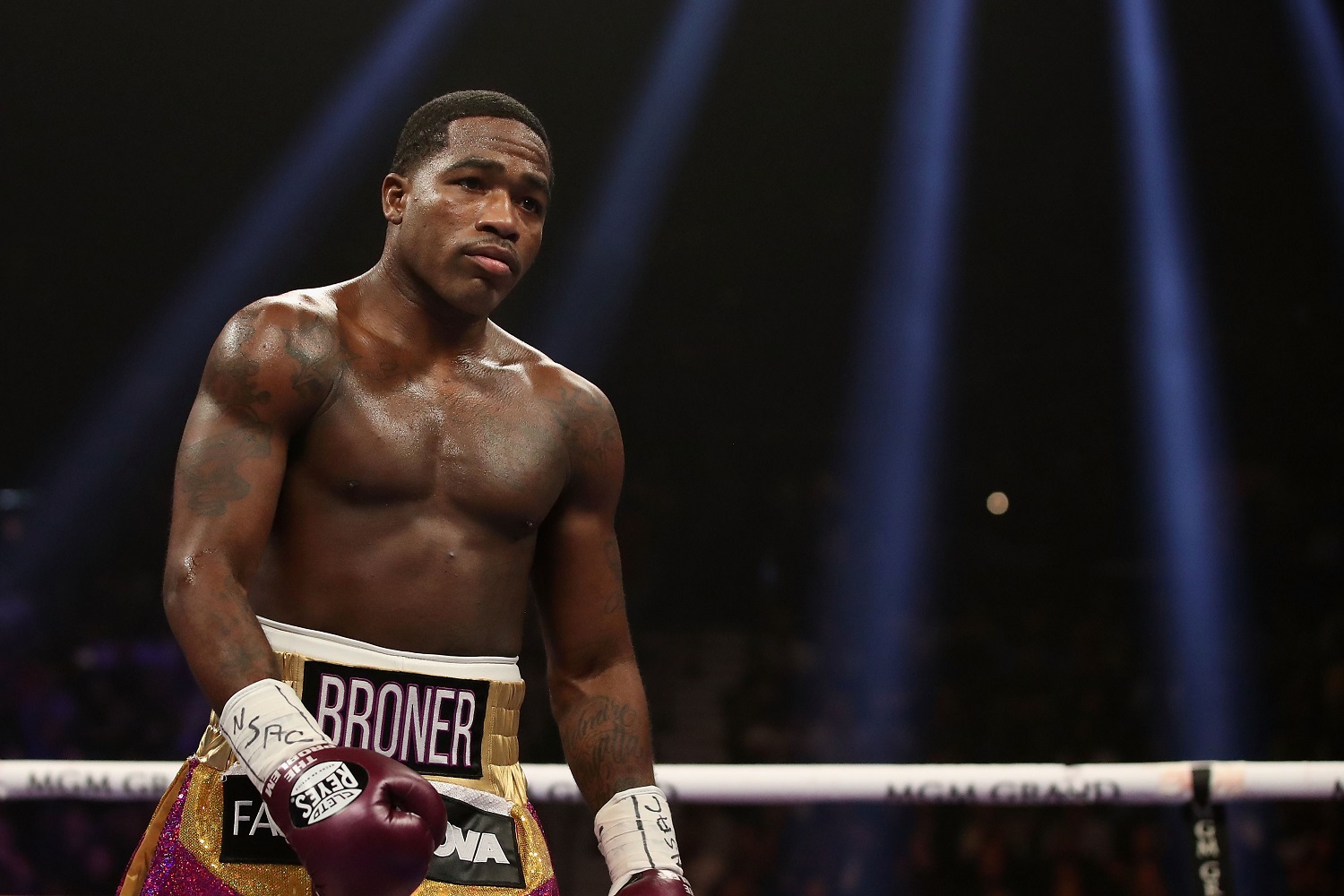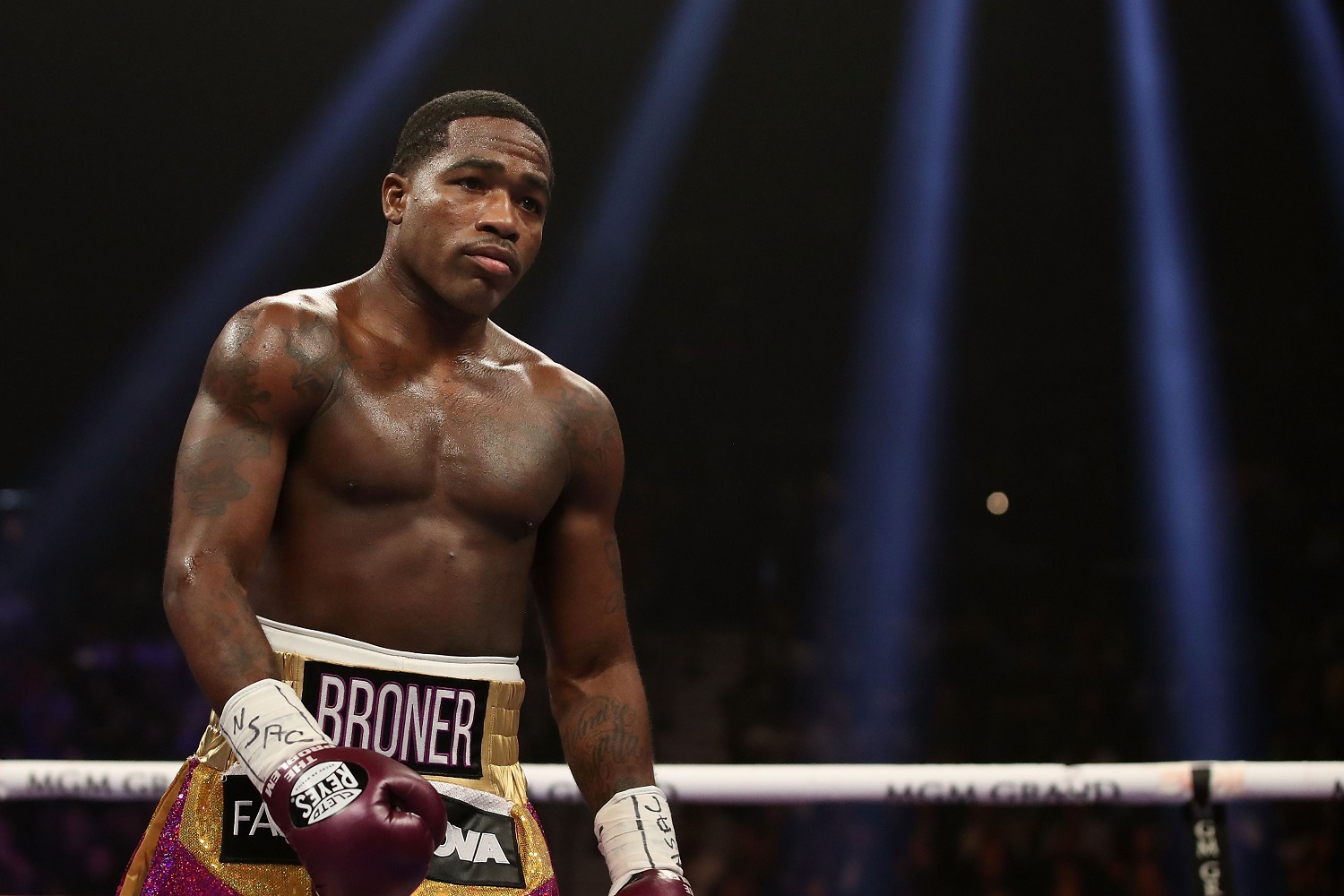 Following an incident that took place in June 2018 in which a woman claimed Adrien Broner threw himself on top of her and forced her to kiss him, the former four-division champ pleaded guilty to assault and unlawful restraint and was sentenced to probation.
The woman also filed a civil suit and in December 2019, Broner was ordered to pay $830,000 in damages. A month later, Broner took to Instagram and asked his fans for financial help. As 2020 has rolled along, he's missed several payments on the judgment and recently filed documents claiming that he had just 13 dollars to his name.
But over Halloween weekend, Broner was displaying large stacks of cash on Instagram, which had him sitting in a jail cell in Cuyahoga (OH) County until Wednesday afternoon. TMZ reported on November 3 that judge Nancy Margaret Russo grilled Broner on where the money came from and what he did with it before holding him in contempt of court.
Broner, who says the money was sent to him by friends and that he used it to pay bills, was ordered to remain in jail "until he and his lawyers are able to properly provide answers and documents that help lay out a plan for how Broner is going to pay off the judgment against him." Cleveland.com has reported that Russo released Broner on Wednesday after his legal team agreed to supply the court with a copy of a contract that says Adrien Broner will earn a significant purse from a fight in January 2021 that should give him enough money to satisfy the judgment.
No details on this possible Adrien Broner fight have been released at the time of this writing.