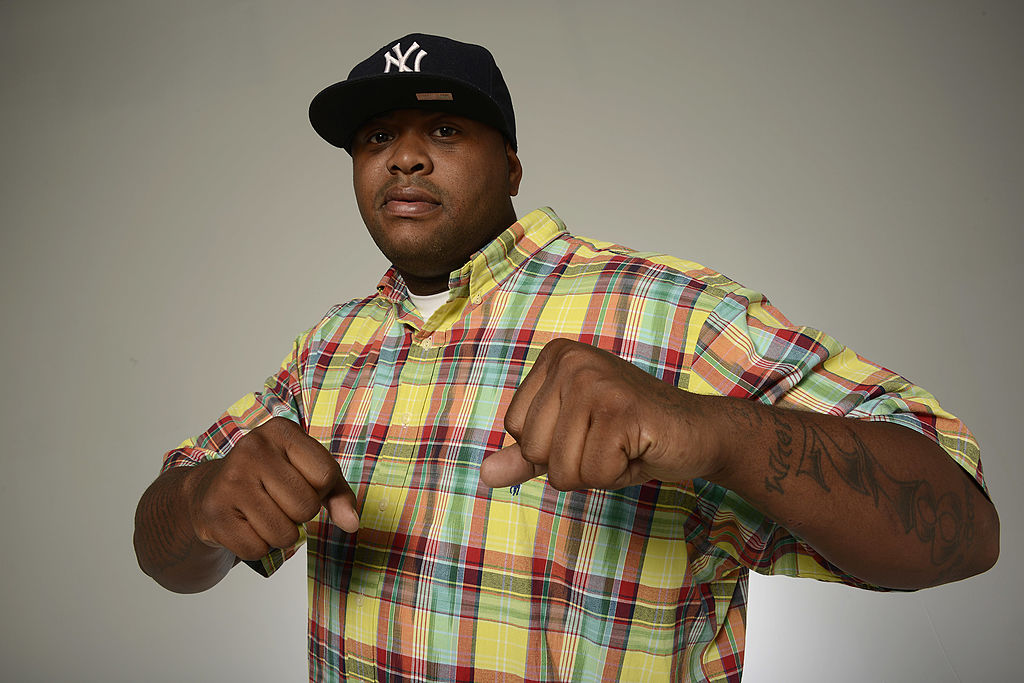 The Sad Story of Lenny Cooke — the High School Prospect Rated Higher Than LeBron James
The sad story of Lenny Cooke, who was once billed as a higher-rated high school prospect than LeBron James and Carmelo Anthony.
In the summer of 2001, the national high school basketball scene had one of the best groups of players ever compiled. That list included LeBron James, Carmelo Anthony, Amare Stoudamire, and those weren't even the best. At the top was a player named Lenny Cooke out of La Salle Academy in New York City. While James, Anthony, and Stoudamire went on to play basketball at the highest level, Cooke followed some bad advice and never got his chance.
The loaded 2003 NBA draft
The 2003 NBA draft ranks right up there with the best of all time. Some may argue the draft of 1984 when Michael Jordan and Hakeem Olajuwon were selected is the best, but it's up for debate. Four of the first five picks in 2003 were as good as it gets and it started at the top.
LeBron James was selected first overall by his hometown Cleveland Cavaliers as a prospect right out of high school. He's been the face of the NBA for the last 17 seasons and is still going strong. James has gone on to become a 16-time NBA All-Star and a three-time NBA champion. He has been named MVP four times.
After Darko Milicic was taken behind James at No. 2, Carmelo Anthony was selected third, Chris Bosh fourth, and then Dwyane Wade fifth. The top five of this draft may be as good as any. Kendrick Perkins, Kirk Hinrich, and David West were also later drafted in the first round and went on to have long NBA careers.
Lenny Cooke entered the 2002 NBA draft after some bad advice
Lenny Cooke was a basketball phenom in his high school days. At one point, he was rated higher than LeBron James as a prospect. Cooke was a flashy, 6-foot-6 guard who could do it all. Unfortunately for him, he never got to show off his talents in the NBA.
As a high school sophomore, Cooke averaged 30 points and 15 rebounds per game at La Salle Academy before he transferred to Northern Valley Regional High School in New Jersey for his last two years. As a junior, he averaged 25 points per game, adding an average of 10 rebounds, two steals, and two blocks per game. By his senior year, he was up to 31.5 points per game before becoming academically ineligible after eight games.
After the 2002-02 school year, Cooke had several high-profiled colleges interested in him, but he was swayed by agents to enter the 2002 NBA draft. He had been told that several teams would guarantee selecting Cooke if available and he declared for the draft. The two rounds in the draft went by and Cooke never heard his name called.
Cooke tells his story
Lenny Cooke's poor academics and bad advice led him to where he is now – telling his story instead of living his dream. After the draft, he was a free agent and spent time with the Boston Celtics summer league team before being let go. Cooke knows his story is a sad one and he wants to make sure others don't follow the same path.
Cooke has gone around speaking to kids to tell them what he's gone through. He saw first-hand how easy it is to let your dreams slip away.
"My message today and every day is academics should come first," he said. "At the end of the day, when you talk about a student-athlete, the student comes first.
"I had an opportunity to be an NBA superstar one day," Cooke said. "But I was around people who told me I should go pro out of high school. They told me I was going to be a lottery pick. I shouldn't have listened to them."
In an interview with Slamonline.com, Cooke admitted he also played a significant role in his downfall. He's not afraid to take his share of the blame. "Misjudgment, arrogance, attitude—all of those things played a factor in my career," Cooke said.