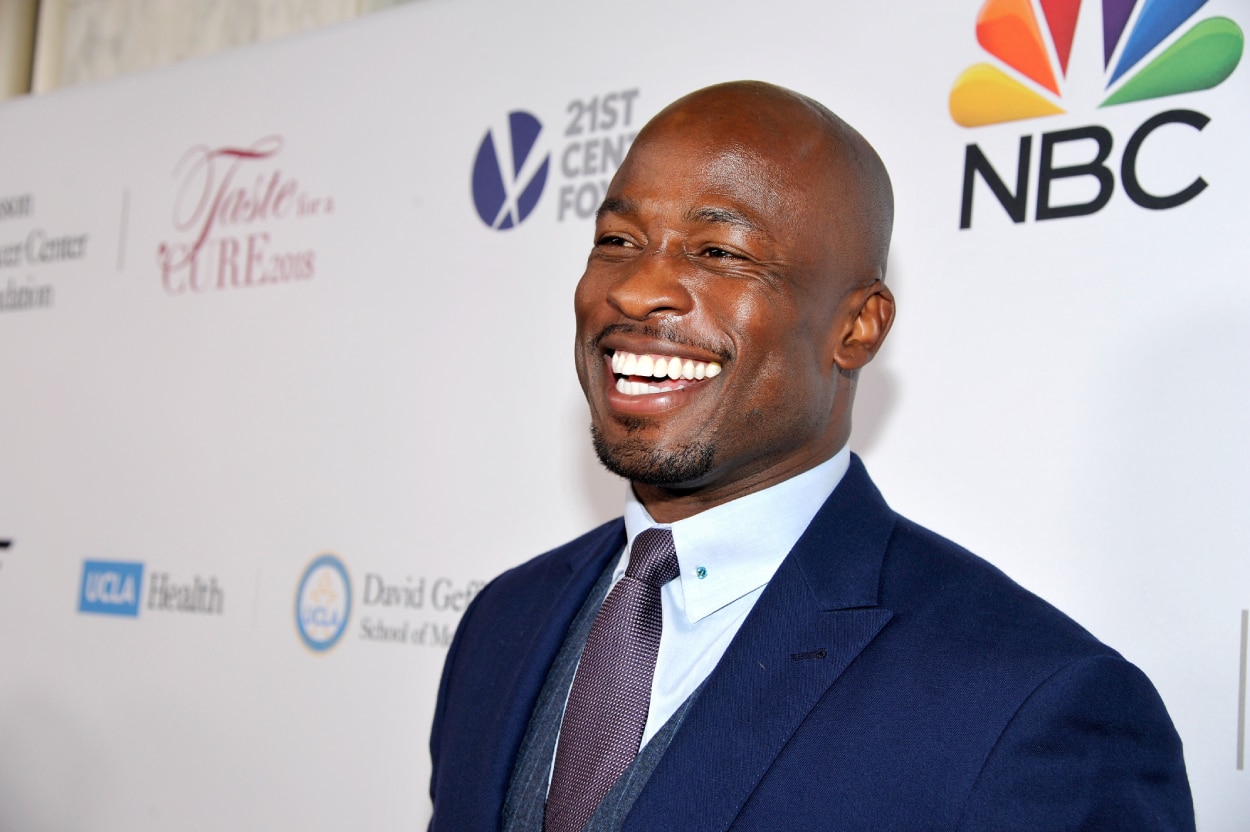 The Story of Akbar Gbajabiamila's Rise to Stardom Always Begins at San Diego State
Akbar Gbajabiamila has become a television superstar on "American Ninja Warrior," and "The Talk." However, his rise to stardom all started at San Diego State.
Every star has an origin story. We know Drake started on Degrassi, and LeBron James began his career as the hometown kid in Akron, Ohio. Others like Ken Griffey Jr., Peyton Manning, and Stephen Curry went from watching their dads excel in their respective sports to becoming legends themselves.
So, where did Akbar Gbajabiamila, the former NFL player and current host of American Ninja Warrior and The Talk, get his start? 
Everything began at San Diego State University.
"San Diego State is more than just a university, and a great college and basketball program and athletics program; it's also a family," Gbajabiamila said in an interview with Sportscasting.
From San Diego State to the NFL
Gbajabiamila played college football for the San Diego State Aztecs in the late 1990s and early 2000s, wrapping up his career in 2002 with All-Mountain West Conference honorable mention honors at defensive lineman. He recorded 96 total tackles and 12 sacks in his career.
In 2003, Gbajabiamila entered the NFL, joining the Oakland Raiders after going undrafted.
If you need your memory refreshed, the Raiders went to the Super Bowl before losing to the Tampa Bay Buccaneers the previous season. Gbajabiamila joined a team with stars like Jerry Rice, Tim Brown, Rich Gannon, Charles Woodson, and Rod Woodson.
"I was playing with some All-Stars," Gbajabiamila said. "These are guys that I grew up watching, watching on TV, and playing with Tecmo Bowl at the time. … That was crazy to me. I'll never forget that feeling."
Gbajabiamila has numerous stories from his NFL career, but his favorite might be about the time Rod Woodson – the Hall of Fame defensive back – fought for him to make the team.
"Rod Woodson, standing up during summer training camp, the dog days of two-a-days, and he was like, 'If this dude don't make the team, I'ma quit"' he said. "I was like, 'Woah.' That was like the highest honor. If you look at my record and you look at my stats … I don't have a lot of football accolades. But one of the highest accolades I've ever gotten was for Rod Woodson to sign off like he believed in me."
Gbajabiamila played in the NFL from 2003 through 2007, appearing in games for the Raiders, San Diego Chargers, and Miami Dolphins.
However, once it was about time to hang up the cleats for good, he had to find something else to do. And it seems the former defensive lineman already knew what was next; he just didn't realize how far it would take him.
Akbar Gbajabiamila started his broadcasting career … by working for free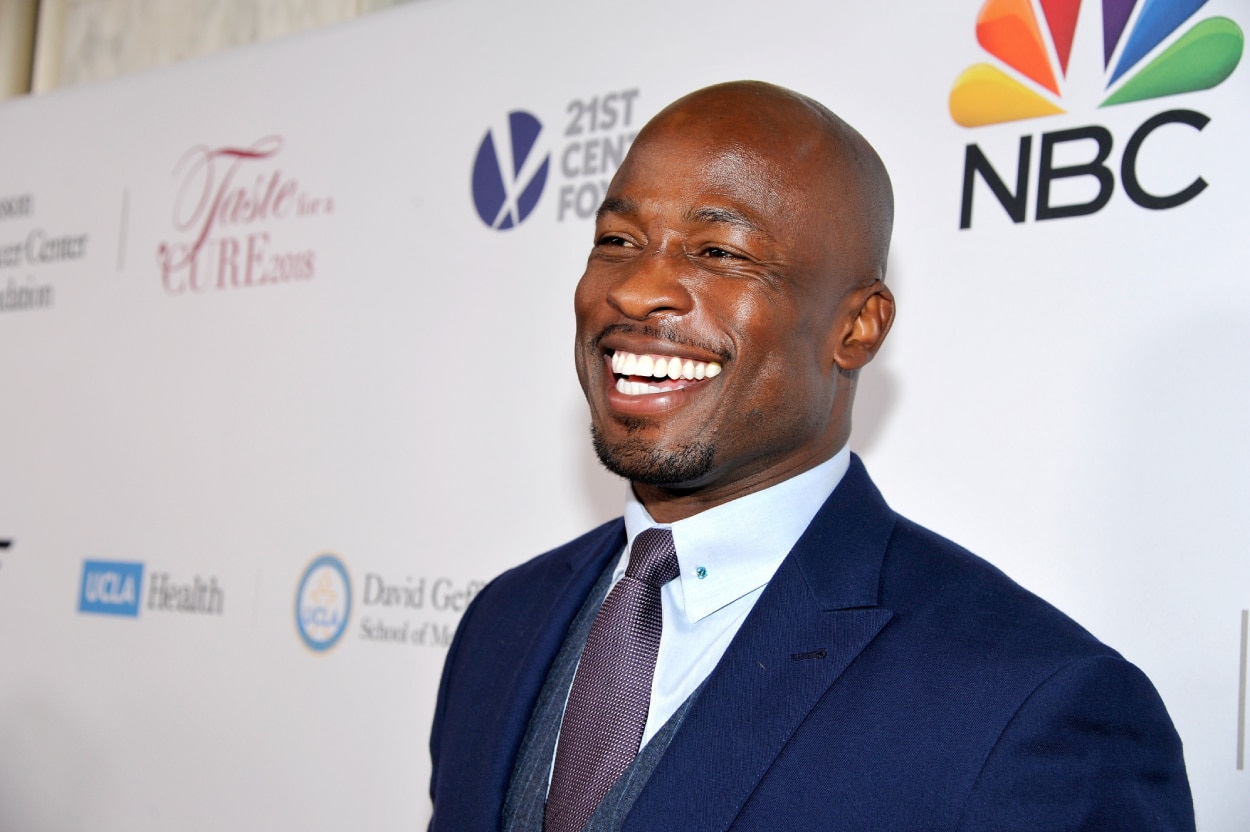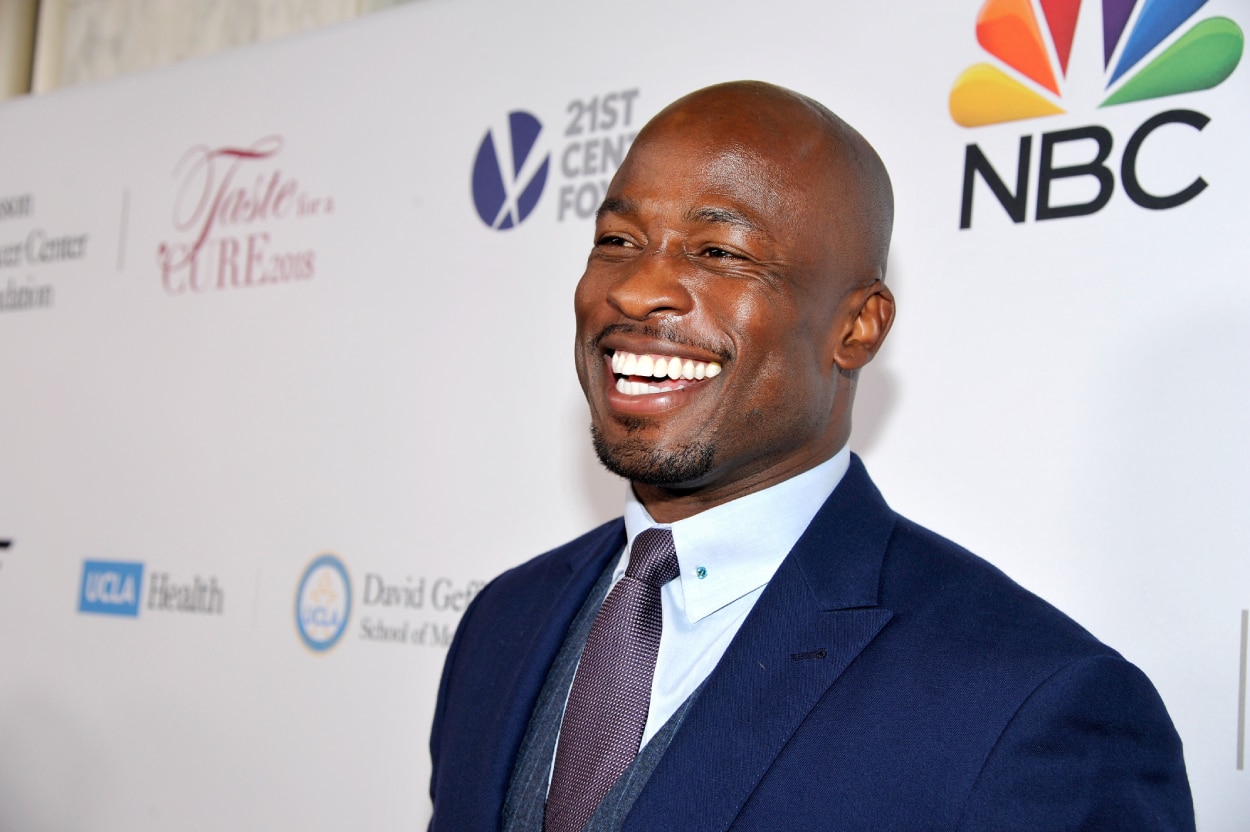 It wasn't just his football career that started at San Diego State. Gbajabiamila's TV career also began at the school.
"It was all the stuff that I did at San Diego State that prepared me," he said. "… They really took the time to help me figure out what it is that I wanted to do."
Considering all his success at San Diego State and the year he spent with the San Diego Chargers, Gbajabiamila knew that going back to the town where he had the most equity would help him launch his broadcasting career.
"I went to the local KSWB in San Diego, and I asked them for an opportunity to host the San Diego State postgame show and the Chargers postgame show, and I said, 'Oh yeah, and I'll do it for free,'" Gbajabiamila said.
After working for free for two years, Gbajabiamila rose to stardom. He called college football games for the Mountain Network and CBS Sports before landing a gig with the NFL Network.
However, his career took a drastic turn in 2013. While working at the NFL Network, he auditioned for the hosting gig on American Ninja Warrior.
"I didn't even think I was gonna get it," he said. "In LA; I live here in LA right now. Most of the traffic is because everyone's going off to audition for something. This is the city of stars and cars. So, by this time, I had already gotten 100 'nos' from auditions. So, I went into this audition, and I was so relaxed."
Akbar decided he wouldn't put any pressure on himself, and it paid off. Two weeks later, he got the call he was going to be the host.
"I remember crying that day," he said.
Gbajabiamila has been on the show ever since, as its 14th season is currently airing. And in 2021, the 43-year-old added another impressive accomplishment to his resume, becoming a host on The Talk.
Akbar Gbajabiamila's work with San Diego State continues
Despite becoming a television superstar and author of Everyone Can Be A Ninja, Gbajabiamila hasn't forgotten where his story began. He is currently an ambassador for Snapdragon Stadium, San Diego State's new sports and entertainment venue scheduled to open in September.
"This is gonna be one of the top college football stadiums in the country when you talk about intimacy, when you talk about the amenities, when you talk about the location," he said. "… I think the community's going to really get behind it. Every game should be a sold-out game."
In addition to the excitement around the new stadium, San Diego State is also coming off a stellar 2021 campaign, in which the team went 12-2 and finished 25th in the AP poll.
"Everything is possible when Brady Hoke is the head coach," Gbajabiamila said. "They have done a phenomenal job when it comes to recruiting and being able to bring athletes in, and this was pre-Snapdragon Stadium. … We will continue to be productive; we will continue to win."
So, how does it feel to still have a connection to the place where both his careers (football and broadcasting) began?
"For them to reach out and say, 'Hey, we'd love for you to be ambassador,' and it just kind of represents everybody, myself, Marshall [Faulk], and some of the other ambassadors," he said. "I think it really represents what San Diego State football is all about."
No matter where his career takes him, Akbar Gbajabiamila's heart will always be at San Diego State. He's a lifelong Aztec.
College stats courtesy of San Diego State