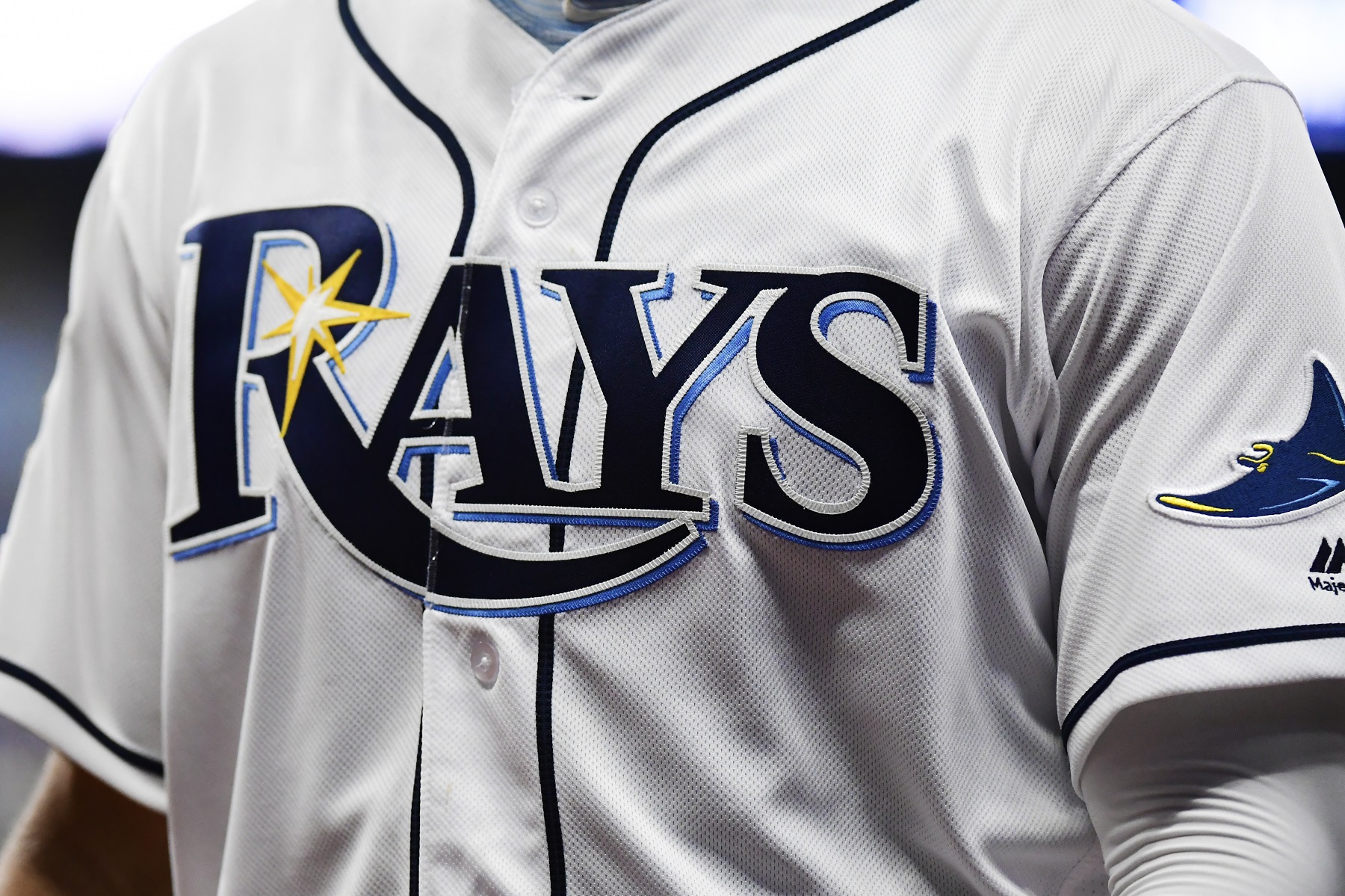 The Tampa Bay Rays' Horrid 2011 Draft Class Turned Tragic
The Tampa Bay Rays had a disastrous 2011 draft that included Brandon Martin, just convicted of three counts of murder.
The Pittsburgh Pirates owned one selection in the first 60 picks of the 2011 MLB draft but landed Gerrit Cole, who would win 59 games for them and later yield a basket of prospects in a trade. The Tampa Bay Rays possessed 10 of those first 60 draft picks and came away with as many major-leaguers as they did men convicted of three counts of murder.
The Tampa Bay Rays misfired in the 2011 MLB draft
It's not a cliché to say the annual June draft is the lifeblood of Major League Baseball teams. A typical season will see teams go through 40 or more players at the big-league level. That requires a roster of more than 100 minor-leaguers at any given time. The future major-leaguers work their way up each summer while others are released to make room for fresh blood arriving through the draft.
The 2011 MLB draft should have been a bonanza for the Tampa Bay Rays. Having lost the likes of Carl Crawford, Rafael Soriano, and Grant Balfour via free agency, the Rays were awarded a boatload of compensatory picks. They ended up with 10 of the draft's first 60 picks.
Instead of delivering them a bright future, those picks brought Tampa Bay almost nothing but disappointment. The Rays had a good blend – six high school prospects and four from colleges. They took four pitchers, three infielders, and three outfielders. One by one, however, nearly all went from prospects to suspects. And it began at the very top with the players that were supposed to be can't-misses.
The Rays ended up releasing pitcher Taylor Guerrieri, the No. 24 overall pick, in 2017. He would make it to the majors with the Toronto Blue Jays in 2018 and then the Texas Rangers in 2019 but has not made an impact.
Outfielder Mikie Mahtook, picked 31st, hit .231 with Tampa Bay in parts of 2015 and '16 before being traded. He batted .237 with the Detroit Tigers from 2017-19.
And shortstop Jake Hager, selected at No. 32, remains active in the Milwaukee Brewers' system, but he still hasn't reached the majors.
The Rays' next pick was Brandon Martin, another shortstop that didn't pan out.
Tampa Bay Rays prospect Brandon Martin didn't last very long
Brandon Martin was the fourth player drafted by the Tampa Bay Rays in 2011. Taken 38th overall as part of the supplemental first round, Martin was a 17-year-old shortstop selected out of a high school in Corona, California.
Martin turned out to be the quickest flameout of the 10 selections Tampa Bay had among the first 60 picks. Upon signing, he was sent to the Rays' entry in the Gulf Coast League, the lowest level of rookie ball. He posted a .255 batting average with one home run in 19 games.
The Rays moved him up to their Appalachian League affiliate, another rookie-level league, the following summer. It was there that Martin began to struggle, batting .209, though he did homer 10 times in 63 games. He could manage only a .206 average in 2013 in the Class A Midwest League and was released, never appearing in another professional game.
It was yet another failure of the organization's scouting staff. When the book is finally closed on the careers of all their 2011 draft picks, the only positive among those first 10 premium picks will be pitcher Blake Snell.
Selected as a pitcher out of a Washington high school, Snell made his Tampa Bay debut in 2016. He is 42-30 with a 3.24 ERA in 108 starts. Snell was 2-1 in the abbreviated 2020 regular season and then 2-2 in six postseason appearances. He has three years and $40.8 million left on the contract he signed this past offseason.
Brandon Martin's life turned tragic soon afterward
The story of former Tampa Bay Rays first-round draft pick Brandon Martin did not end with him washing out after three seasons in the minors. On Nov. 4, 2020, Martin was convicted of three counts of first-degree murder in California, according to the Riverside Press-Express.
The paper reported Martin was on trial for a 2015 incident in which he used a baseball bat in the beating deaths of his father, an uncle, and a man who was installing a security system on the premises. Martin's father had purchased the security system following threats made by his son.
The district attorney's office is seeking capital punishment on the three murder counts.
Martin, now 27, was also convicted of auto theft, evading arrest and other counts. He was arrested shortly after the incident; the story did not explain why Martin only went to trial more than five years later.