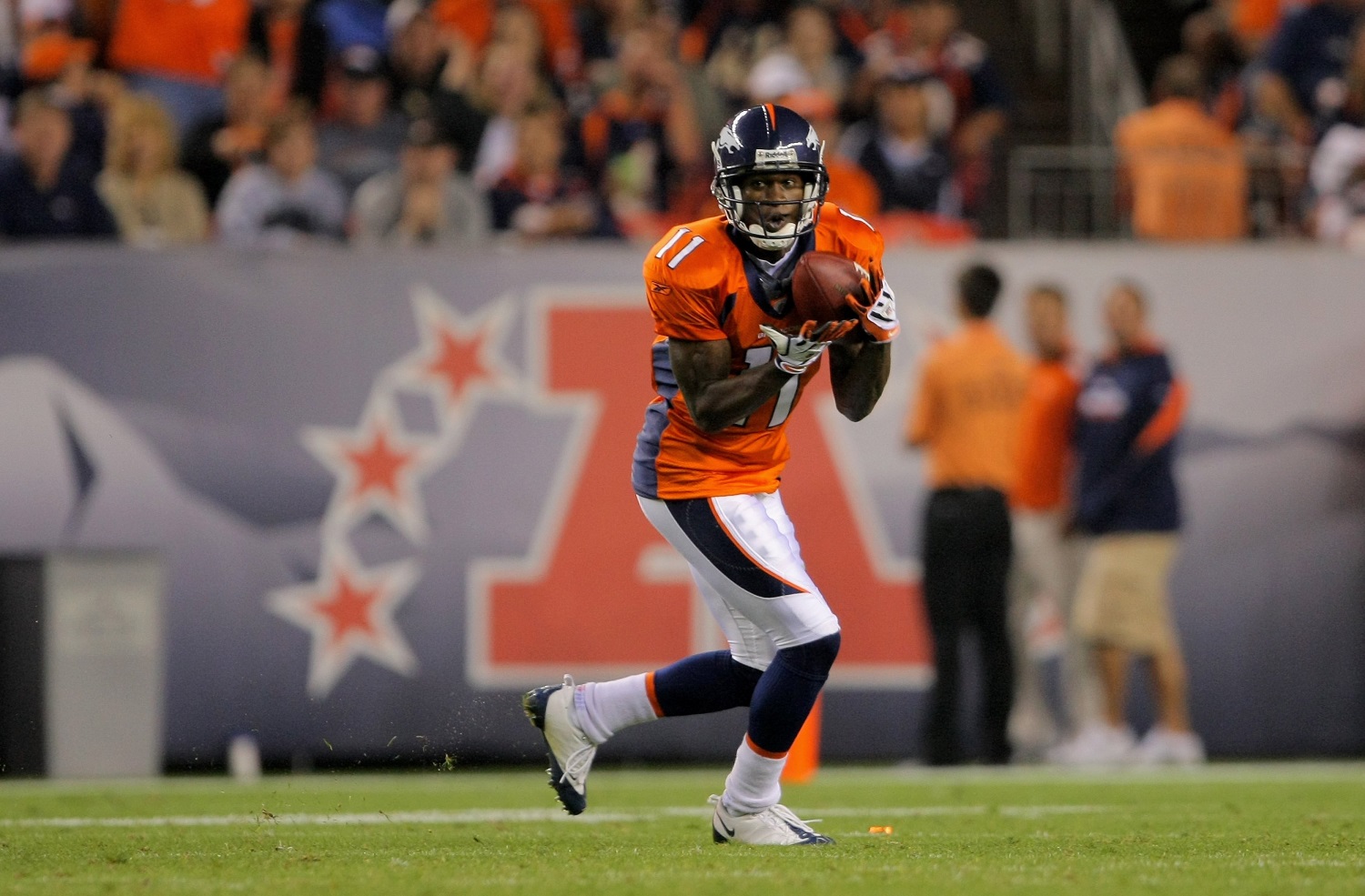 The Tragic Death of Former Broncos Draft Pick Kenny McKinley, Who Took His Own Life at the Age of 23
A look back on the life, career, and tragic death of former Denver Broncos draft pick Kenny McKinley, who took his own life at the age of 23.
It's been more than 10 years since former Denver Broncos wide receiver and special teams player took his own life and the story is still insanely heartbreaking. McKinley, who played his college football at South Carolina and was once an All-SEC selection, was in his second NFL season and was just 23 years old when his body was found in September 2010.
Here's a look back on the life, career, and tragic death of Kenny McKinley.
Kenny McKinley had a solid career at South Carolina
Born in Mableton, Georgia, on the last day of January in 1987, Kenny McKinley attended South Cobb High School in Austell and was a very good quarterback for the Eagles. As a senior in 2004-2005, he passed for close to 1,500 yards and 16 touchdowns, also rushing for 750 yards. He was named the 54th-best athlete in the country by Rivals.com and committed to the University of South Carolina.
McKinley joined the Gamecocks ahead of the 2005 college football season and transitioned to wide receiver. As a true freshman, he handled punt return duties to start and eventually made his way into the starting lineup as a receiver, catching 25 passes for 291 yards and a touchdown. The following season, McKinley started all 13 games for South Carolina and caught 51 passes for 880 yards and five touchdowns.
He had his best season in Columbia as a junior, earning First-Team All-SEC honors with 77 receptions for 968 yards and nine touchdowns. As a senior in 2008, he was forced to miss three games due to a hamstring injury but still put together a solid season with 54 receptions for 642 yards and four touchdowns. McKinley became just the fifth SEC player in history to catch more than 200 career passes and left South Carolina as the school's all-time leader in receptions and receiving yards.
He never caught an official pass in the NFL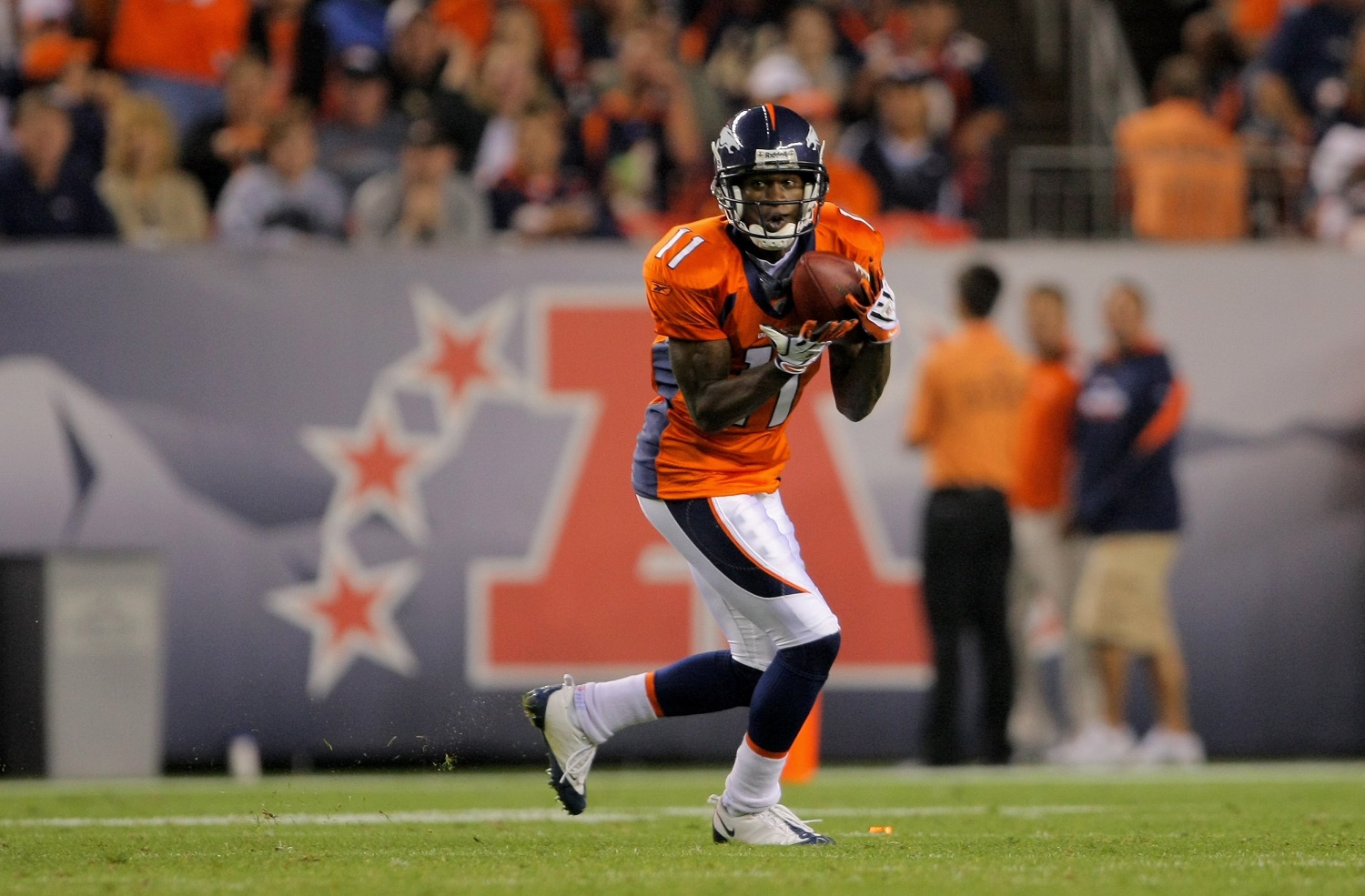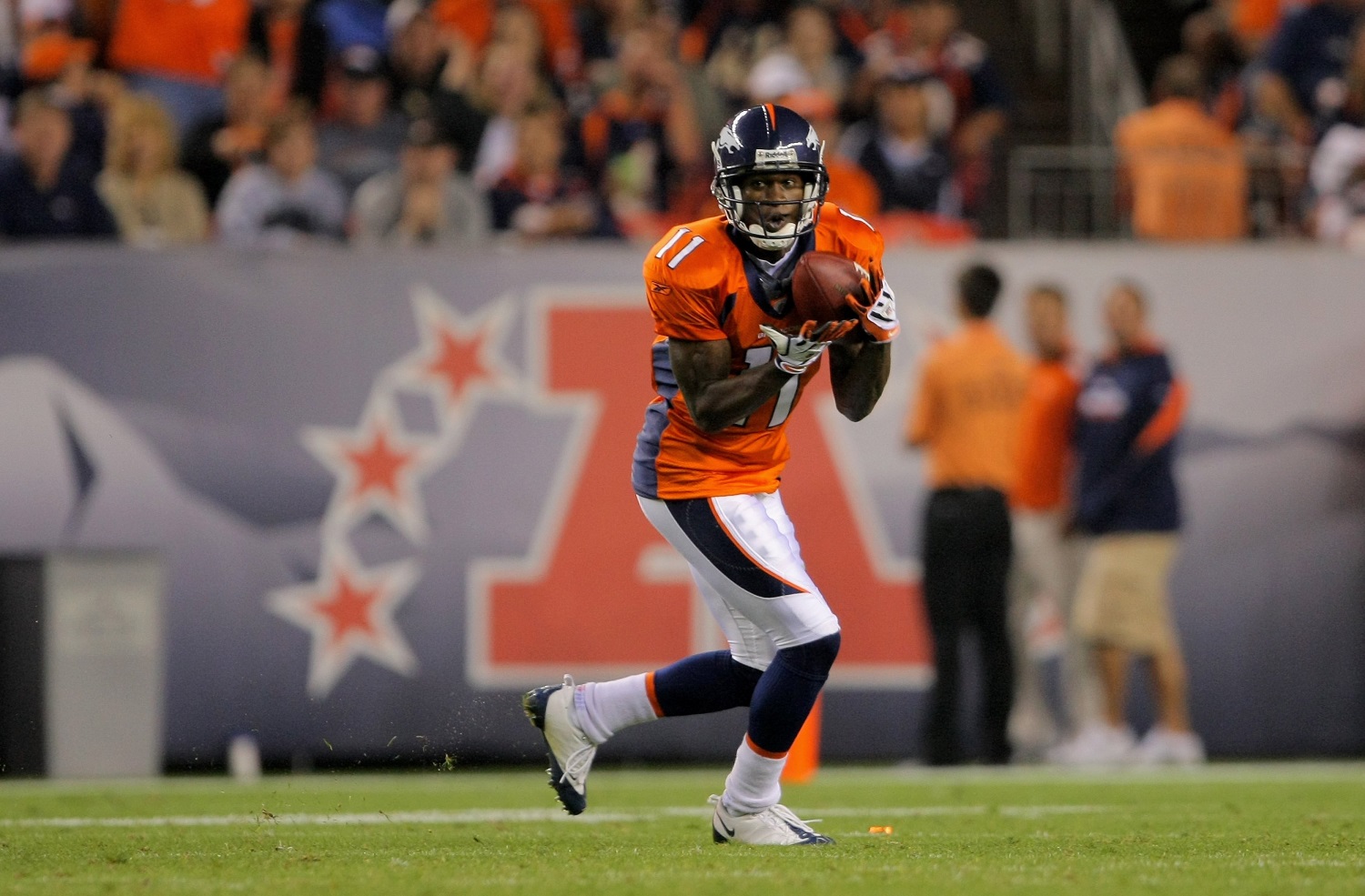 Kenny McKinley was taken in the fifth round of the 2009 NFL draft by the Denver Broncos and while he had a few catches during the preseason, he never caught an official NFL pass.
McKinley played eight games for the Broncos as a rookie but was mostly used on special teams. In those eight appearances, he had seven kick returns for 158 yards and three punt returns for 32 yards before his season ended prematurely with an injury to his left knee.
He again suffered a left knee injury during Denver's first week of training camp and underwent season-ending surgery not long after being placed on injured reserve.
Deep in debt and depressed, Kenny McKinley took his own life at the age of 23
On September 20, 2010, Kenny McKinley was found dead in his home in Centennial, Colorado, from a self-inflicted gunshot wound. A report from NFL.com a few months later revealed that McKinley had purchased the gun from teammate Jabar Gaffney after telling him he wanted one for protection.
The same report made it known was that McKinley was deeply depressed over his knee injury and that he'd discussed suicide with at least three people, including former Broncos backup quarterback Tom Brandstater, who'd loaned McKinley $65,000 to help with the massive debt he'd accrued.
McKinley owed at least $40,000 to casinos in Las Vegas and had been ordered to pay $3,000 per month in child support for his young son just days before his death. His father, Kenneth McKinley, said he knew his son was in financial trouble as he'd received numerous calls and collection letters at his home in Georgia. The elder McKinley also said his son had begun using a credit card that he'd given him in college, which was really never used while the younger McKinley was at South Carolina.
Kenny McKinley was just 23 years old at the time of his death.
Stats courtesy of Sports Reference
How to get help: In the U.S., call the National Suicide Prevention Lifeline at 1-800-273-8255. Or text HOME to 741-741 to connect with a trained crisis counselor at the free Crisis Text Line.