The Tragic Death of Former Saints Running Back Craig 'Ironhead' Heyward
Some people called him a running back, while others called him a fullback. Everyone, however, called him Ironhead. Craig 'Ironhead' Heyward was a hard-nosed runner who spent 11 seasons in the National Football League after being a standout runner at the University of Pittsburgh. Off the field, he was a very likable guy with a great sense of humor but was taken away way too early at the age of 39, falling victim to cancer.
Craig 'Ironhead' Heyward's football career
Craig 'Ironhead' Heyward spent three years playing college football at the University of Pittsburgh as a running back. In his senior year, he ran wild. Heyward was the workhorse of Pitt's ground attack in his final year, rushing the ball 387 times for 1,791 yards and 12 touchdowns. a 5-foot-11, 260 pounds, he was a big, bruising back that would wear down opponents.
After his monstrous senior year at Pitt, he was taken in the first round of the 1988 NFL draft. The New Orleans Saints selected him with the 24th overall pick. Heyward spent the first five seasons of his 11-year NFL career with the Saints. He had his best year in this third season in 1990 when he rushed for 599 yards and four touchdowns.
After five years with the Saints, Heyward played one year with the Chicago Bears before playing three seasons with the Atlanta Falcons. In Atlanta, the Falcons gave him the ball more frequently and he earned his lone Pro Bowl season in 1995, his second year with the team. during that season, Heyward rushed 236 times for 1,083 yards and six touchdowns. He also caught a pair of touchdown passes. His career ended after a year with the St. Louis Rams and another with the Indianapolis Colts.
Where did the nickname come from?
Football has been a big part of the Heyward family. Craig 'Ironhead' Heyward's son, Cam, has been in the NFL anchoring the Pittsburgh Steelers defensive line since 2011. Cam Heyward, in a first-person article in The Players Tribune, cleared up how his father got the name Ironhead.
"No, it didn't come from the fact that my dad had a really large head," Cam Heyward wrote, "And, no, it wasn't given to him because he would lower his head and barrel over people when he was running the football. It turns out that one day, when Dad was around 12 or 13 years old, he was hanging out at the Boys & Girls Club in Passaic, N.J., when one of the other kids came up to him and started some trouble. One thing led to another, and the kid hit my dad over the head with a pool cue."
Cam Heyward said he was told his father never flinched as the cue snapped in half. "The next day, my grandmother started calling him Ironhead, and it just stuck. From then on, he was Ironhead," he said. "So, basically, my dad had a kid break a pool cue over his head, he wasn't fazed by it, and then my grandma gave him the best nickname there ever was."
The death of Craig 'Ironhead' Heyward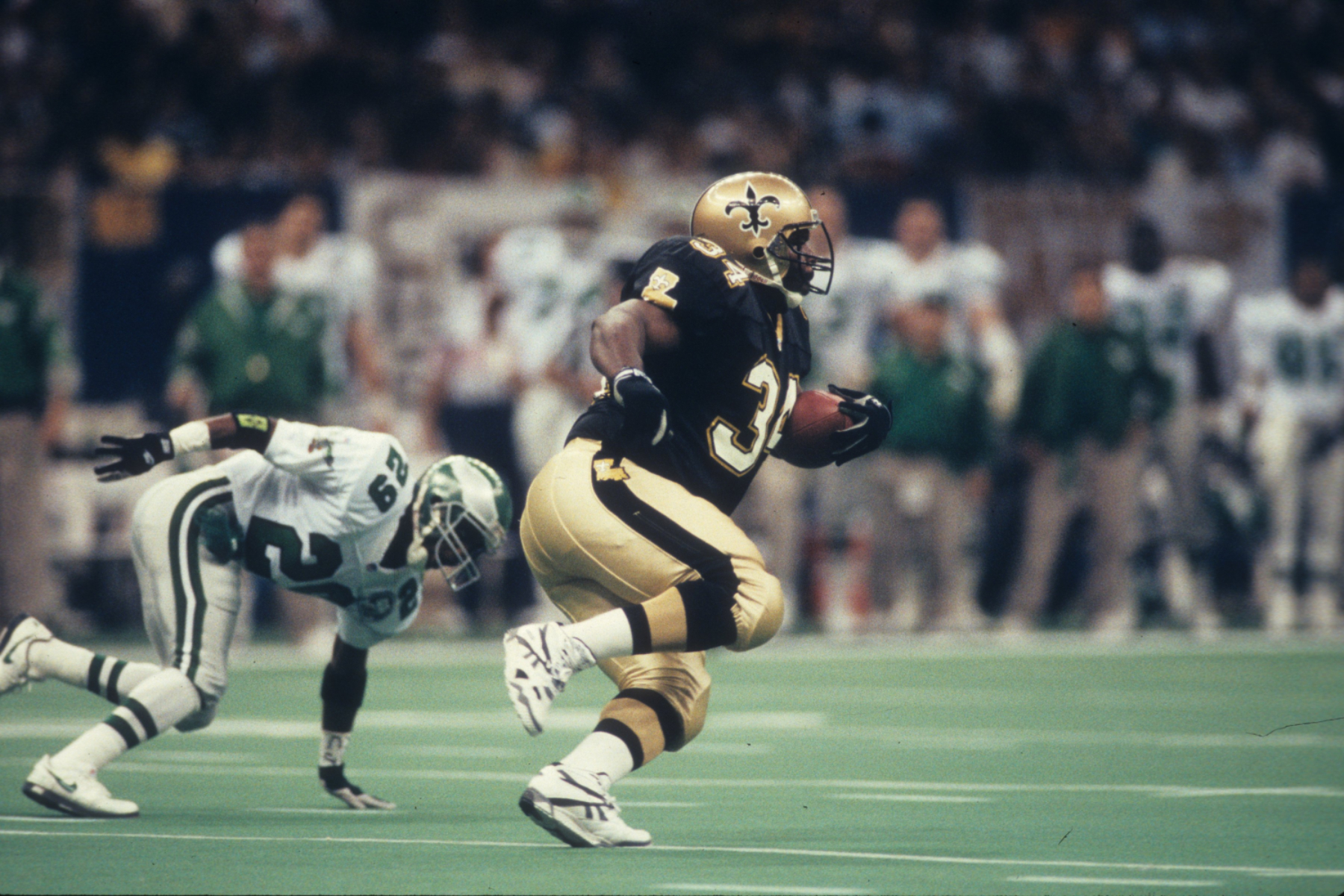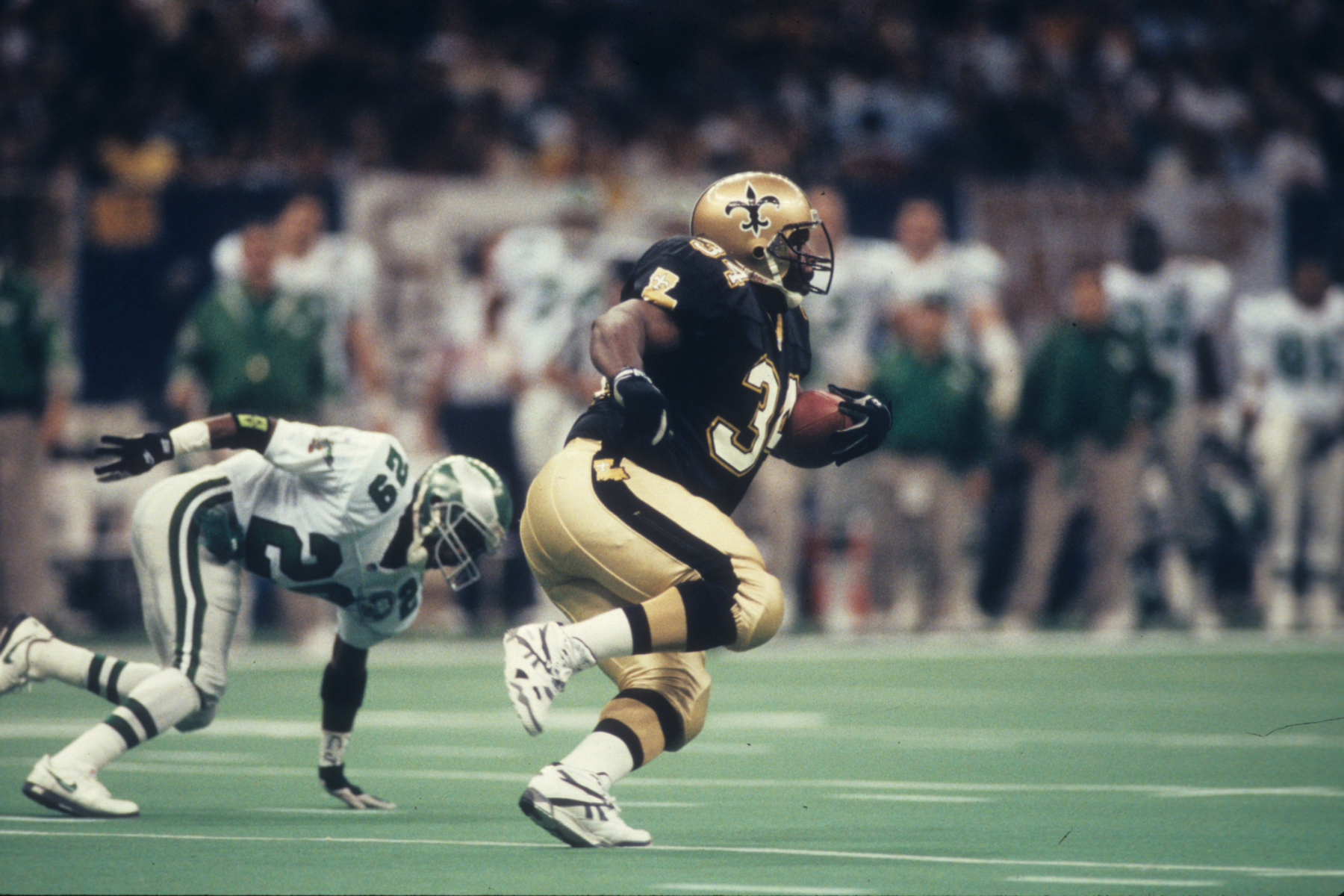 Craig 'Ironhead' Heyward died on May 27, 2006, after a seven-year battle with a recurring brain tumor, according to ESPN. He was just 39 years old. Heyward had also suffered a stroke two years before his death that left him partially paralyzed. Doctors were unable to completely remove the aggressive tumor during two operations.
Although Heyward's death came after a long battle with cancer, it still hurt. Cam Heyward is still hurting, but he's the son of Ironhead. Ironhead would not have approved of his son or anyone else in his family to remain miserable.
"I miss my dad every day, and it's a fact that after he passed away I was in a funk for a long time," Cam Heyward wrote. "But it's also a fact that when your dad is Ironhead Heyward, you kind of owe it to the big fella to not stay miserable forever and to let the entire world know what a funny, engaging guy he was."