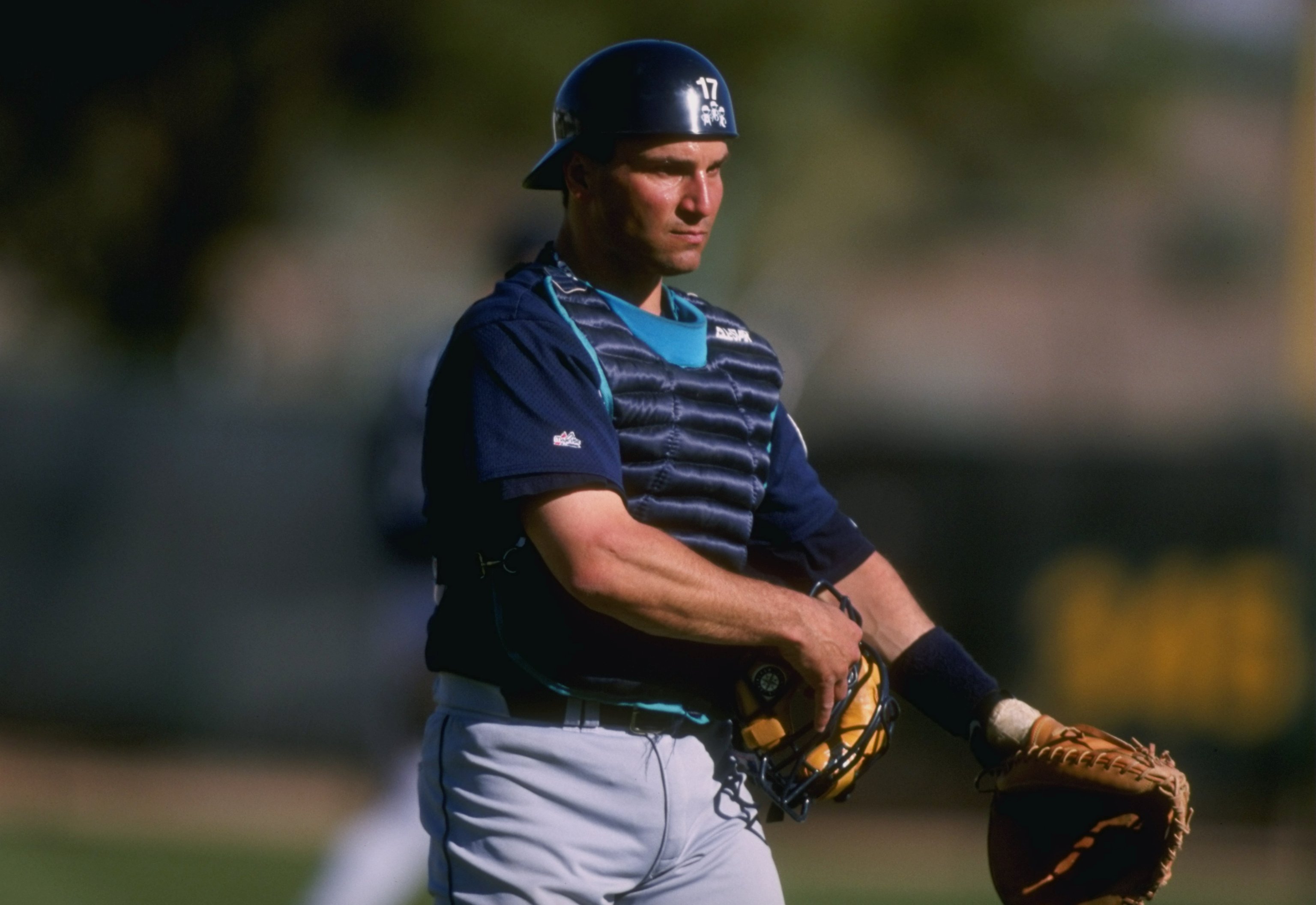 The Tragic Death of John Marzano, Who Died Unexpectedly After Devastating Fall
John Marzano was a backup catcher but, as a jokester, always did what he could to get some TV time. Marzano died tragically in 2008 at 45.
John Marzano's unexpected death in 2008 shocked family, friends, and those in the world of Major League Baseball. Marzano was never a star in the big-leagues, but he was one of the good guys. He was a career backup, beginning his career with the Boston Red Sox, but left a lasting impression after his untimely death at the age of 45. Marzano died 12 years ago after a terrible fall at his home.
John Marzano's baseball career
John Marzano was a hot prospect out of Central High School in Philadelphia. He was originally drafted in the third round of the 1981 MLB draft but decided to play college ball at Temple. When he left Temple, he was the school's career leader in batting average and home runs. Marzano was then drafted by the Boston Red Sox in the first round of the 1984 MLB draft.
Marzano played 10 seasons in Major League Baseball. The first six years of his career were spent with the Boston Red Sox. He made his big-league debut at the age of 24 on July 31, 1987, against the Kansas City Royals. In that first year, Marzano played in a career-high 52 games and smacked five home runs while driving in 24 runs.
After his six-year run with the Red Sox, Marzano spent time in the minors before appearing in two games with the Texas Rangers in 1985. He closed out his MLB career by playing three seasons with the Seattle Mariners. For his career, Marzano hit .241 with 11 home runs and 72 RBIs.
Marzano's tragic death after a terrible fall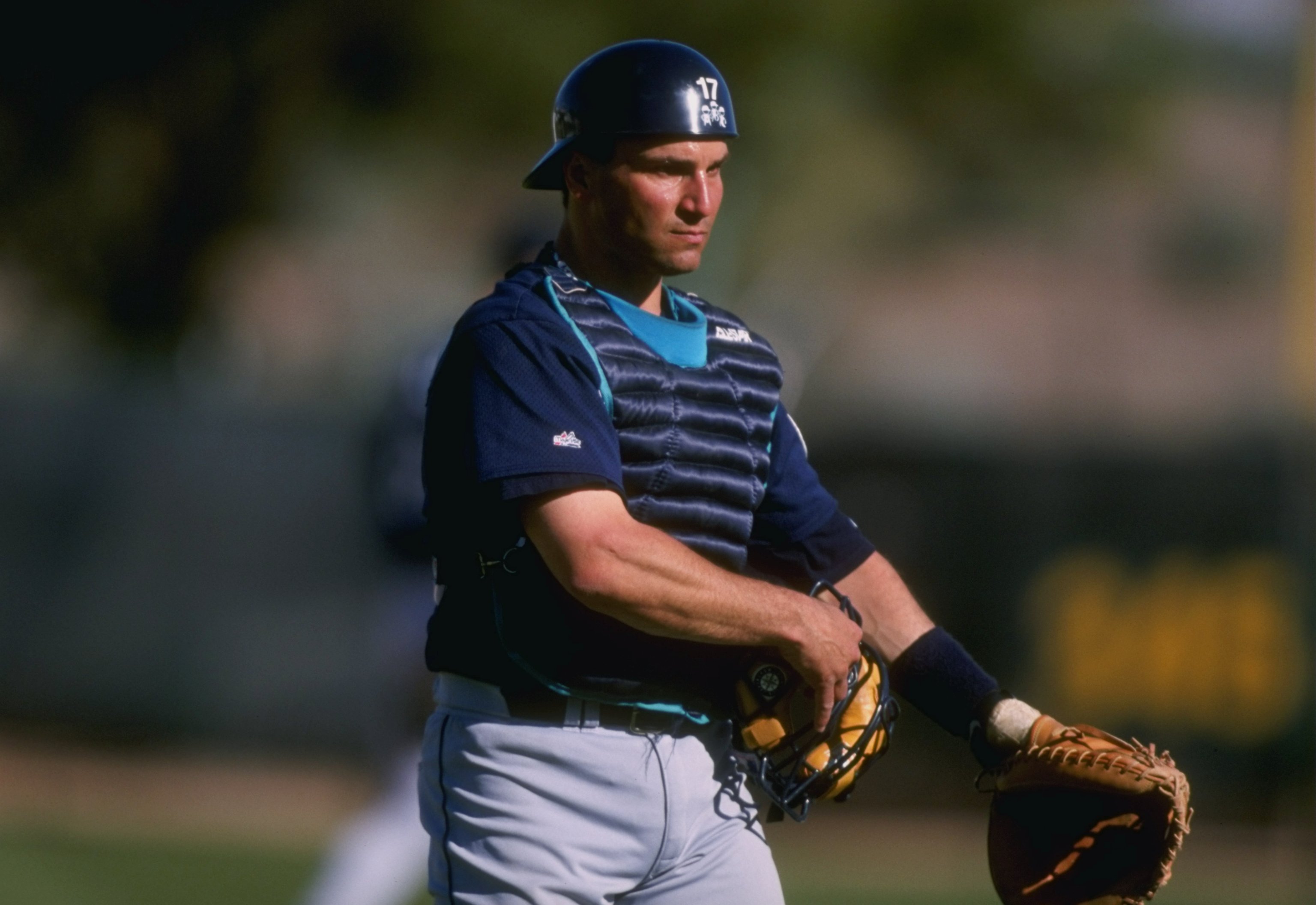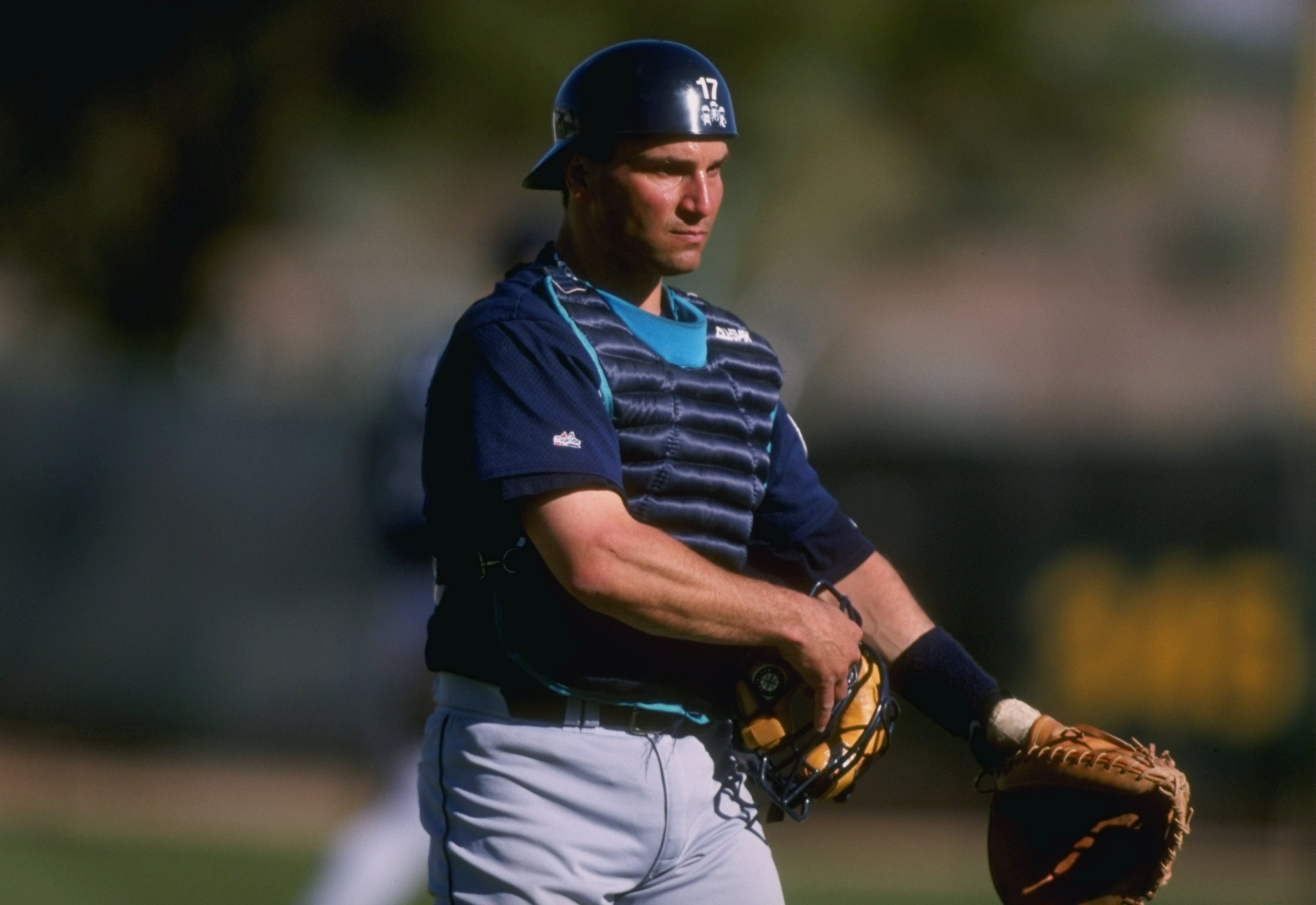 On April 19, 2008, John Marzano was found on the floor of his apartment in South Philadelphia. The former Major League Baseball catcher had fallen down the stairs and died of "postural asphyxia," according to the Medical Examiner's Office.
According to The Philadelphia Inquirer, Jeff Moran, a spokesman for the M.E., said contributing factors in Marzano's death were blunt-force trauma and ethanol intoxication. Initial reports of Marzano's death said he may have had a heart attack, but that didn't appear to be the case. Although Marzano's playing days were over, he was still involved in the game, hosting a one-hour Webcast for MLB.com.
Marzano was just 45 years old. His biggest baseball highlight wasn't a home run or throwing out a runner. He may be best known for an altercation with Paul O'Neill when Marzano was with the Seattle Mariners. O'Neill and Marzano exchanged punches after O'Neill took exception to a knockdown pitch.
Marzano remembered as a funny, fun-loving guy
John Marzano only appeared in 301 games in his 10-year Major League Baseball career. As a big-leaguer, he loved the spotlight, but as a backup catcher, he was hardly in it. "He was always cracking jokes, always a prankster," said friend and former Red Sox teammate Ellis Burks, according to The New York Times. "Every time someone would hit a home run or Roger Clemens would strike out the side, Marzano would go sit right beside that player and say he wanted to get some TV time, too."
He was the same way in Seattle. Former teammate Rich Amaral said Marzano was well-liked by everyone. "He had a personality that brought teams together," Amaral said, according to The Seattle Times. "He was obviously a key to getting us closer together as a team during those years. (Marzano) used to go out to the bullpen and walk on out and the whole side of the stadium would cheer for him. He was well-liked by everyone."
Former teammate Raul Ibanez was shaken by the news. Ibanez had just gotten a text from Marzano a day or two earlier before Marzano's death. "He was congratulating me on a good start and wanted to see if I could come on his show again," Ibanez said. "He treated me great in spring training and even during the season on the road. We'd go to breakfast together sometimes. On the road, I played video games with him. I just can't believe it. This is terrible." Marzano left behind a wife, two daughters, and two grandchildren.