The Tragic Death of Skip Caray Shocked the Atlanta Braves Community
Skip Caray was a voice that was well-known in Atlanta, Georgia. For many years he was best known for his long career as a radio and television play-by-play announcer for the Braves.
In 2008, Caray passed away just days before his birthday, and his death was a big blow to the Braves community.
Skip Caray was not the only one in his family who got into broadcasting
Caray was the son of Hall of Fame broadcaster Harry Caray. Skip is also the father of Braves broadcaster Chip and Josh, a reporter for All News 106.7. So broadcasting is in the family's blood. Skip studied television and radio at the University of Missouri and received a degree in journalism.
After graduating from Missouri, he began his career in St. Louis calling Saint Louis University and St. Louis Hawks basketball games. When the Hawks moved to Atlanta in 1968, Skip moved with the team to cover their games. He also called Atlanta Flames hockey games and did morning sportscasts on WSB-AM.
Skip continued to call games for basketball and baseball, and he became a notable person throughout Atlanta. After calling basketball and baseball games, Skip found himself covering games for the Atlanta Braves.
Skip Caray joining the Atlanta Braves
In 1976, Caray was added to the broadcast team for the Braves. Caray would remain with the Braves until he died. While doing his broadcasts, he was widely known for his sarcastic sense of humor. He brought excitement to the game for people who were watching, even if the Braves weren't winning.
In 2004, Caray was inducted into the Atlanta Braves Hall of Fame alongside his fellow broadcaster Pete Van Wieren. He has been recognized with six Georgia Sportscaster of the Year awards from the National Sportswriters and Sportscasters Association. In December of 2008, the Braves organization announced that Caray had signed a three-year contract to continue broadcasting games on their radio network. On the final broadcast of the Braves TBS Baseball, Caray had a special message for his fans. "To all you people who have watched the Braves for these 30 years … thank you. We appreciate you more than you will ever know. … Thank you folks and God bless you. And we're going to miss you every bit as much as you miss us," he said.
Remembering Skip Caray's broadcast career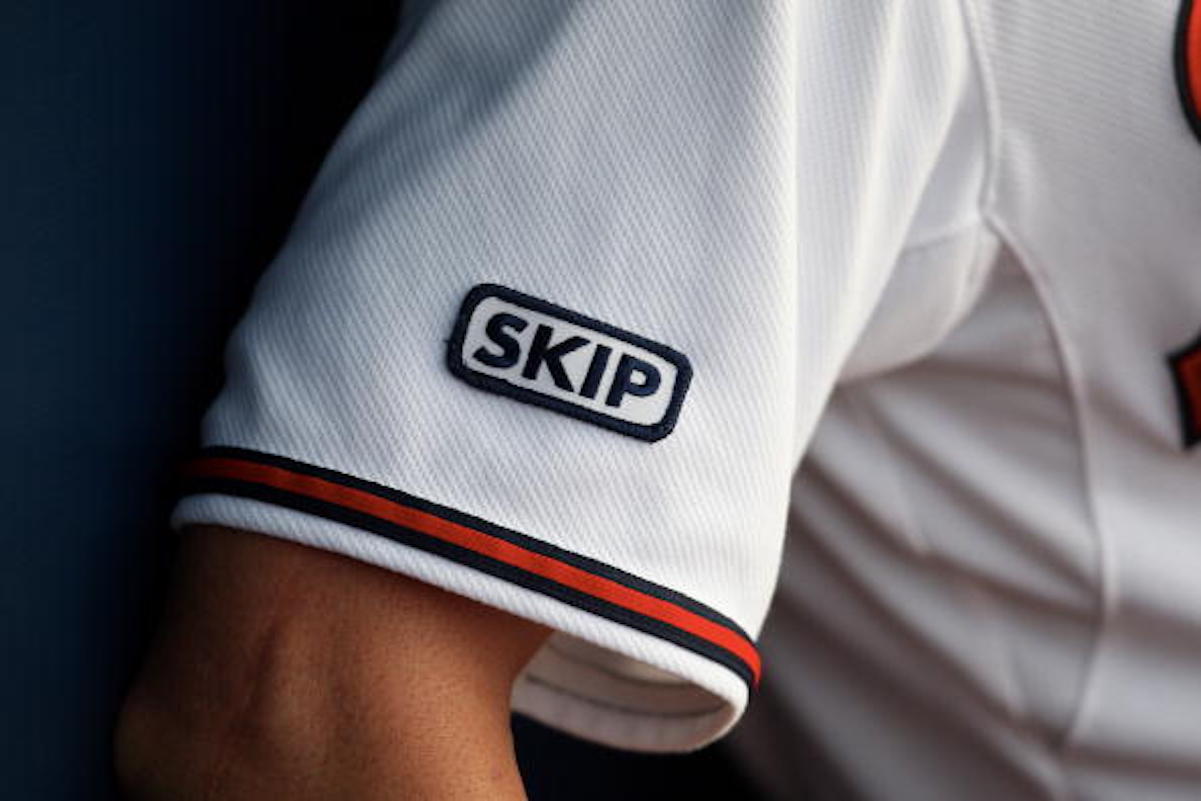 During his time with the Braves, Caray did other broadcasts. In 2000, NBC hired him to do play-by-play with Joe Morgan on the AL Division Series. He was filling in for Bob Costas during the time. He also called play-by-play for the first two seasons of TNT network's Sunday night NFL coverage during 1990 and 1991. Caray was well respected throughout the broadcast world, and he helped out with TBS' coverage of the NBA and college football.
On August 3, 2008, the Braves received some sad news when they found out that Caray passed away. His wife thought that he was taking a nap when he appeared to be unresponsive. Caray was suffering from failing health for about a year prior, but he continued to work throughout the 2008 season. He called a game three days before his death. The Braves started wearing a memorial patch on their uniforms that read Skip to honor Caray's passing. He was a part of the Braves organization for a long time and became a fan favorite.