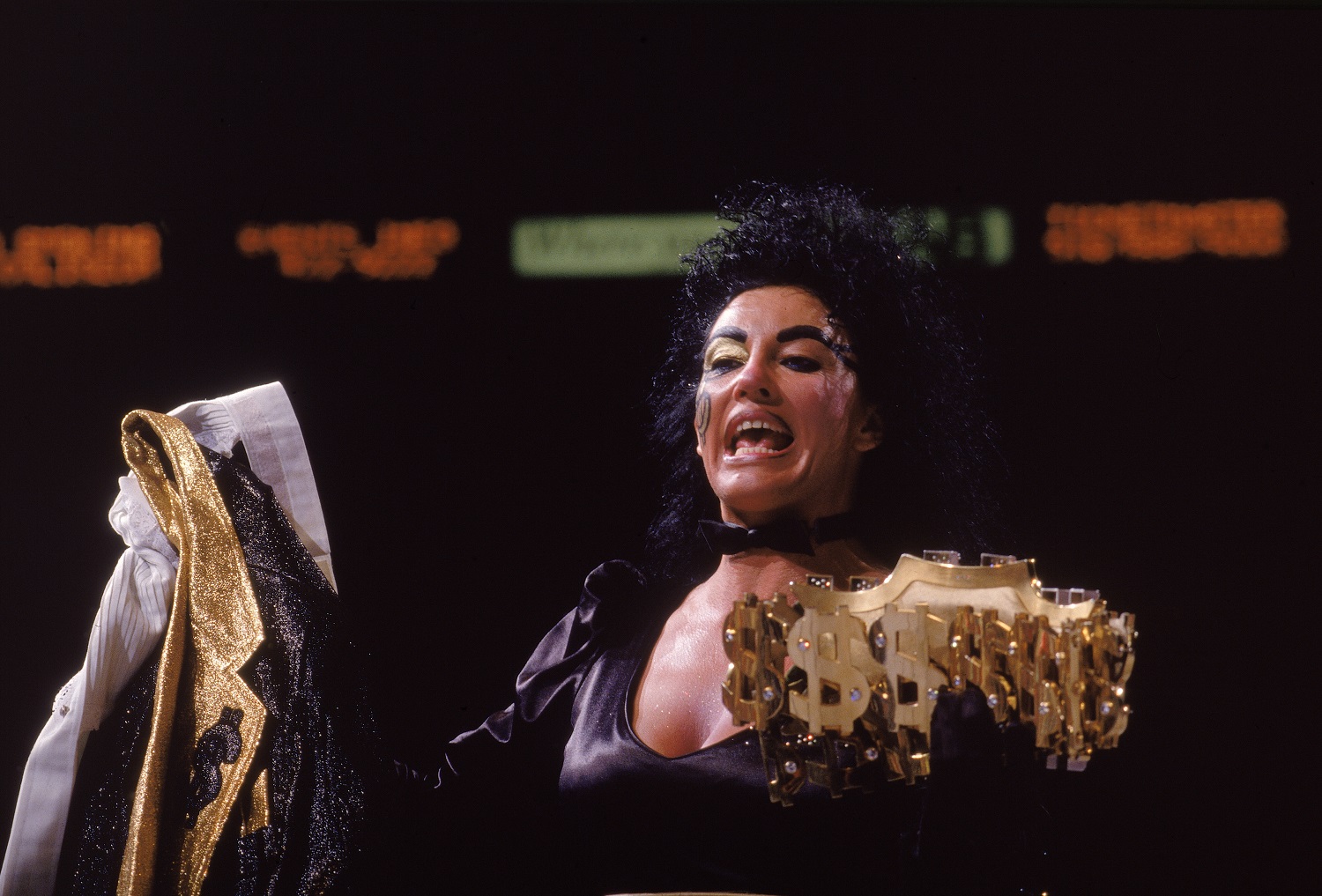 The Tragic Death of WWE Hall of Famer 'Sensational' Sherri Martel
A look back on the life, career, and tragic death of WWE Hall of Fame wrestler and manager, "Sensational" Sherri Martel.
When discussing the most influential women in professional wrestling history, "Sensational" Sherri Martel certainly has to be included in that conversation. Perhaps best known for her time in WWE as the manager of such stars as "Macho Man" Randy Savage and Shawn Michaels, it's sometimes easy to forget that she was also one of the best women's wrestlers of all time.
The WWE Hall of Famer spent nearly three decades in the business before passing away in 2007 at the age of 49.
Here's a look back at the life, career, and tragic death of "Sensational" Sherri Martel.
Sherri Martel was a great in-ring competitor
Before finding success as a manager, Sherri Martel had a fantastic in-ring career. She first inquired about becoming a professional wrestler in 1974 at the age of 16 but was told by Grizzly Smith, the father of Jake "The Snake" Roberts, to come back in five years. She bided her time and began training in Memphis in the late 1970s before being taken under the wing of arguably the greatest women's wrestler of all time, The Fabulous Moolah. Moolah sent Martel to wrestle in Japan in the early 1980s but later kicked Sherri out of her wrestling school due to Martel's excessive partying.
Back in Memphis, Sherri Martel suffered an injury that kept her out of action for some time but she found her way to the AWA in 1985 and won the the women's title three times before exiting the company in 1987, at which point she joined WWE. In her debut match with the company, Martel defeated Moolah for the WWE Women's Championship and held the title for 15 months before dropping it to Rockin' Robin in October 1988. During her title reign, she also put on a blonde wig and played the character of Peggy Sue, the girlfriend of longtime Intercontinental Champion, The Honky Tonk Man. The role certainly helped her as she took on the role of a manager when WWE essentially disbanded the women's division.
She was one of the greatest managers in pro wrestling history
Just as Sherri Martel was one of the greatest women's wrestlers of all time, she excelled in a managerial role as well. After "Macho Man" Randy Savage split with Miss Elizabeth during the long-running program with Hulk Hogan that led to their main-event match at WrestleMania 5, "Sensational" Sherri stepped in to help create one of the greatest partnerships of the Golden Era. Savage and Sherri were both excellent heels and worked beautifully together.
When the pair split after two years at WrestleMania 7, Sensational Sherri hooked up with "The Million Dollar Man" Ted Dibiase for a brief time before partnering up with a young Shawn Michaels in 1992 as The Heartbreak Kid was just beginning his singles career after splitting with Marty Jannetty. Sherri sang the original version of HBK's famous entrance theme, "Sexy Boy," and Michaels has long credited her with helping his career.
Sherri Martel left WWE in 1993 and soon after signed with ECW, where she managed Shane Douglas. She joined WCW in 1994 and worked alongside Ric Flair for a short time before becoming the manager for Harlem Heat. Under the name "Sister" Sherri, Martel led Booker T and Stevie Ray to seven tag team title reigns before leaving the company.
After making appearances in various independent promotions in the early 2000s, Sherri returned to WWE in 2005 as part of the storyline involving Shawn Michaels and Kurt Angle leading into their epic match at WrestleMania 21. The following year, she was inducted into the WWE Hall of Fame by Ted Dibiase.
Her final TV appearance in the wrestling industry came in 2006 in TNA when she offered her managerial services to a young Bobby Roode.
Sherri Martel passed away in 2007 at the age of 49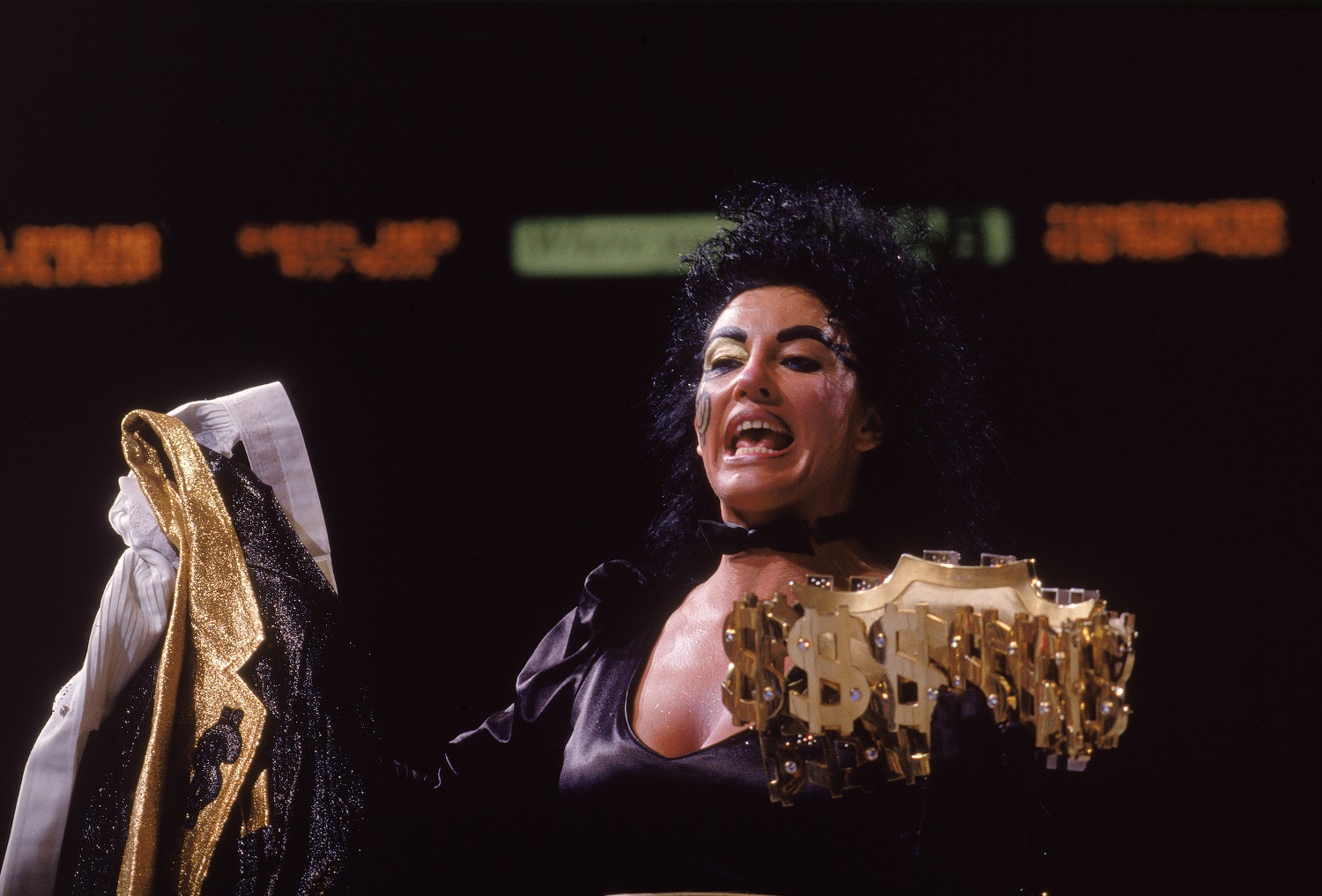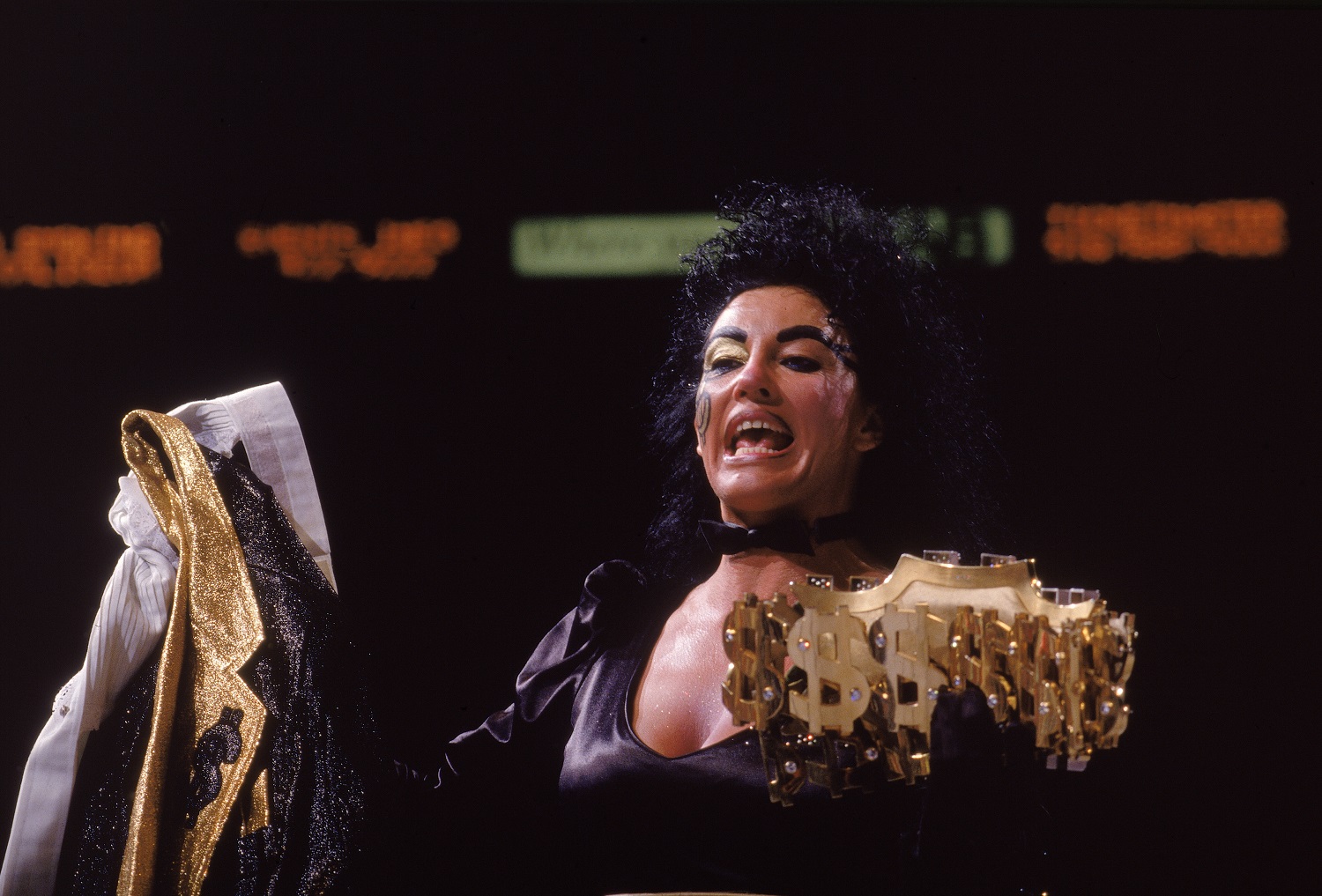 On June 15, 2007, Sherri Martel passed away at her mother's home in McCalla, Alabama, at the age of 49. Nearly three months later, it was reported that numerous drugs were found in her system, including a very large amount of oxycodone.
Just as she was often overlooked for her contributions to the industry while she was alive, the death of Sherri Martel was also overshadowed as the tragedy involving Chris Benoit played out just over a week later.