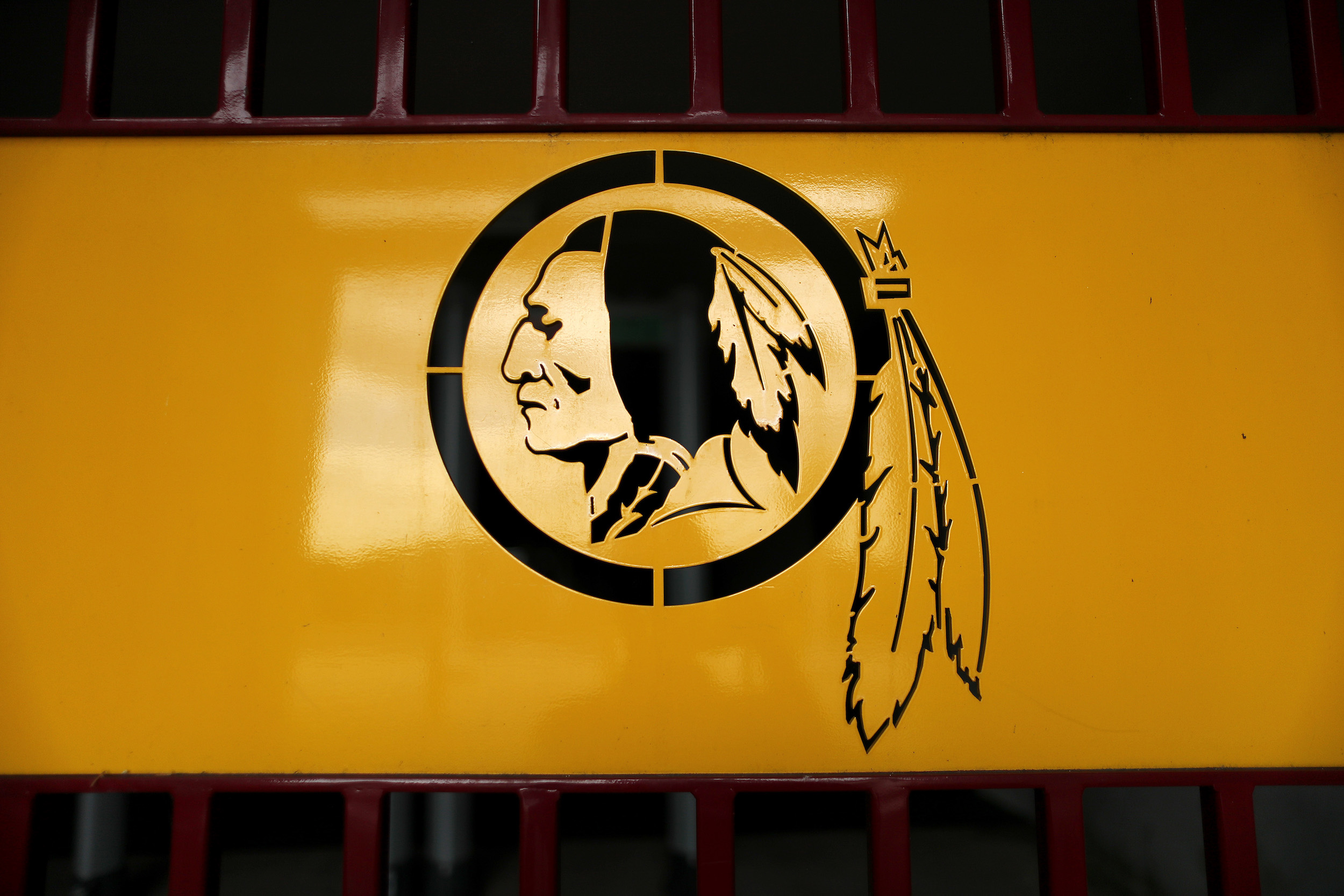 The Washington Redskins Might Already Have a Problem With 1 of Their Potential New Names
While we know that the Washington Redskins name is officially a thing of the past, there could already be some issues with one of the team's potential new identities.
While the 2020 NFL season is still on the horizon, the Washington Redskins have found themselves dominating the headlines. After years of stubbornly sticking to their guns, the NFC East franchise has finally decided to change its offensive, outdated name. Picking a new identity, however, isn't as straight forward as you might think.
Although it's impossible to know what Dan Snyder is thinking, one of the team's potential names seems to be the Washington Red Tails. There may already be an issue with that identity, though.
The Washington Redskins name has finally been retired
Whether you're a student of the game or a casual football fan, you're familiar with the Washington Redskins. That identity, however, is now a thing of the past.
Believe it or not, the franchise didn't always call Washington, D.C. home. The club began life in 1932 as the Boston Braves but quickly rebranded themselves as the Redskins to avoid confusion with the Boston Braves baseball team. They relocated to the nation's capital in 1937, keeping their now infamous name.
While calling a team the Redskins probably didn't raise too many eyebrows at the time, public sentiment changed. In North America, most sports teams are named after an animal or an object; using a racial slur as a brand identity—not to mention having a Native American head as a logo—reduces human beings to that same level.
Although Washington owner Dan Snyder previously said he would never change the team's identity, current events and commercial pressure finally forced his hand. With public pressure at an all-time high and brands like Amazon, Fed-Ex, and Nike throwing their weight around, the football team officially retired their previous identity.
A potential problem with the Washington Red Tails
With the Washington NFL franchise in need of a new name, plenty of potential identities have been making the rounds on the Internet. One of them, the Red Tails, seems to have plenty of potential, but also raises some possible issues, too.
The Red Tails would be a reference to the Tuskegee Airmen, a group of African-American pilots who flew during World War II. On a basic level, the appeal of the name is obvious. Beyond keeping the 'Red noun' construction, the identity would allude to an important part of history, and, at least in theory, provide a teaching opportunity.
As explained by Sean Gregory of Time, however, not everyone is on board with the name. While  Tuskegee Airmen Inc. said they were happy to work with the NFL, at least one former pilot isn't sold on naming a football team after his group.
"I am not sure they are worthy of the Red Tail name," Lt. Col. James Harvey told Gregory in an email. "They don't win that many games plus a lot of the players have a… Poor attitude. But, it is not my call. Just the way I feel at this point in time." Another airman, Lt. Col. George Hardy, also noted that opposing fans yelling "those damn Red Tails," isn't exactly paying homage to the real-life pilots.
The Washington Red Tails name is (technically) already taken
Beyond those potential concerns, there's another potential issue preventing the Washington Red Tails from becoming a reality.
 According to Darren Heitner of Above the Law, two men, Deron Hogans and Thaniel Van Amerongen, "jointly filed an application to register the 'Washington Redtails' trademark." While that doesn't mean the name is theirs—they would still need to move from an intent-to-use filing to an actual use filing—it could still prove to be enough of a roadblock for the NFL franchise. If Dan Snyder decides against spending his time and money to acquire the name, the Washington Red Tails might never get off the ground.
At this point, we'll just have to wait and see what name the Washington football team picks. No matter what the final choice is, though, it can't be worse than the Redskins.