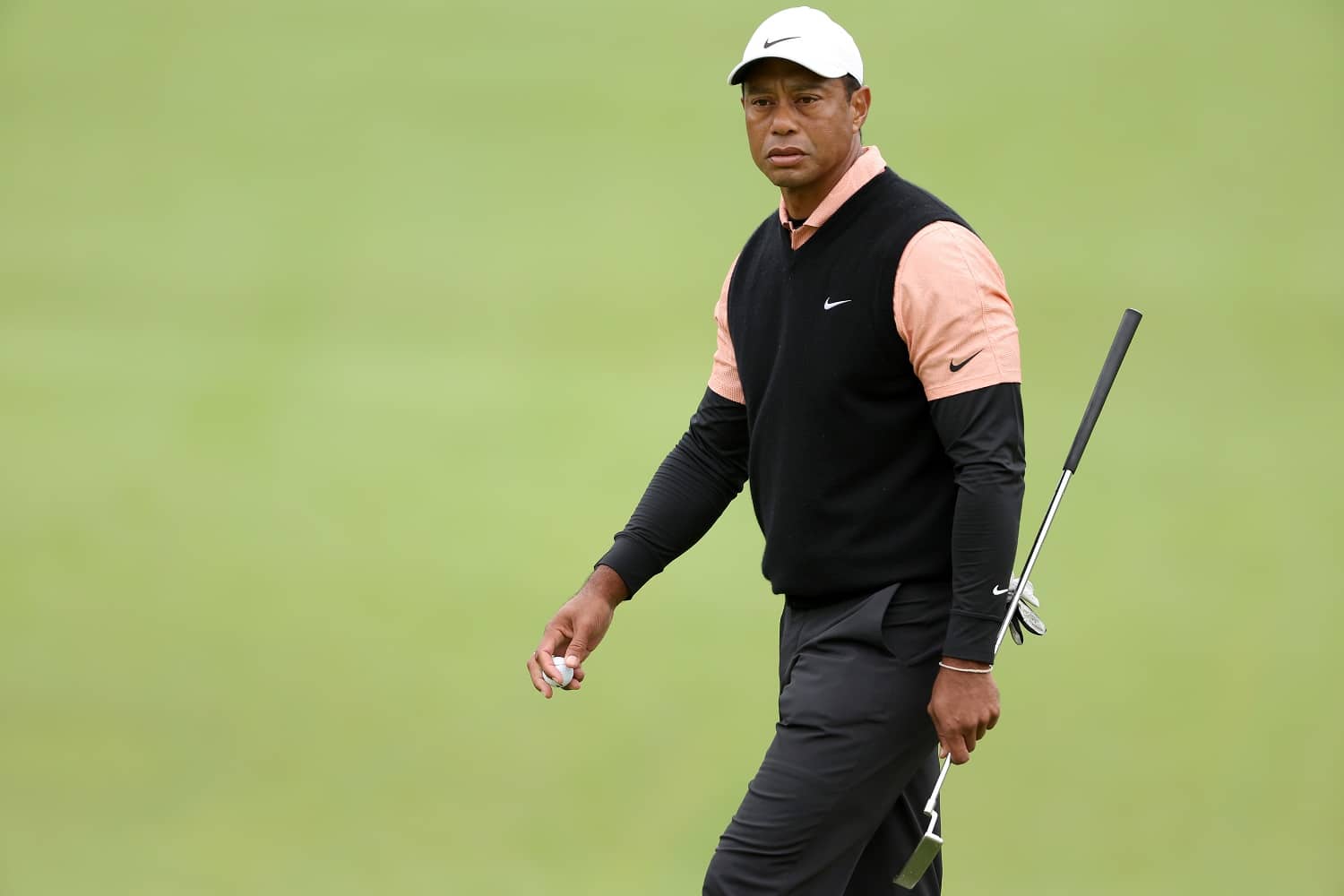 Tiger Woods Can Single-Handedly Devastate the LIV Golf Series With Minimal Effort
Tiger Woods turned down the LIV Golf Series, but he can hurt the PGA Tour's new rival a lot more than that.
The LIV Golf Series has succeeded in its first objective by trotting Phil Mickelson and Dustin Johnson out in front of the media to promote its debut tournament, which begins Thursday in London.
The attention is warranted considering recognizable names abandoned the PGA Tour to partner with the upstart league. But the venture promoted by Greg Norman and backed with Saudi money is lacking a key ingredient: Tiger Woods.
And that is not some mere inconvenience to the LIV people. In fact, it could be "game over" within 18 months if Woods is willing to take one for the team.
Dustin Johnson has made his PGA departure official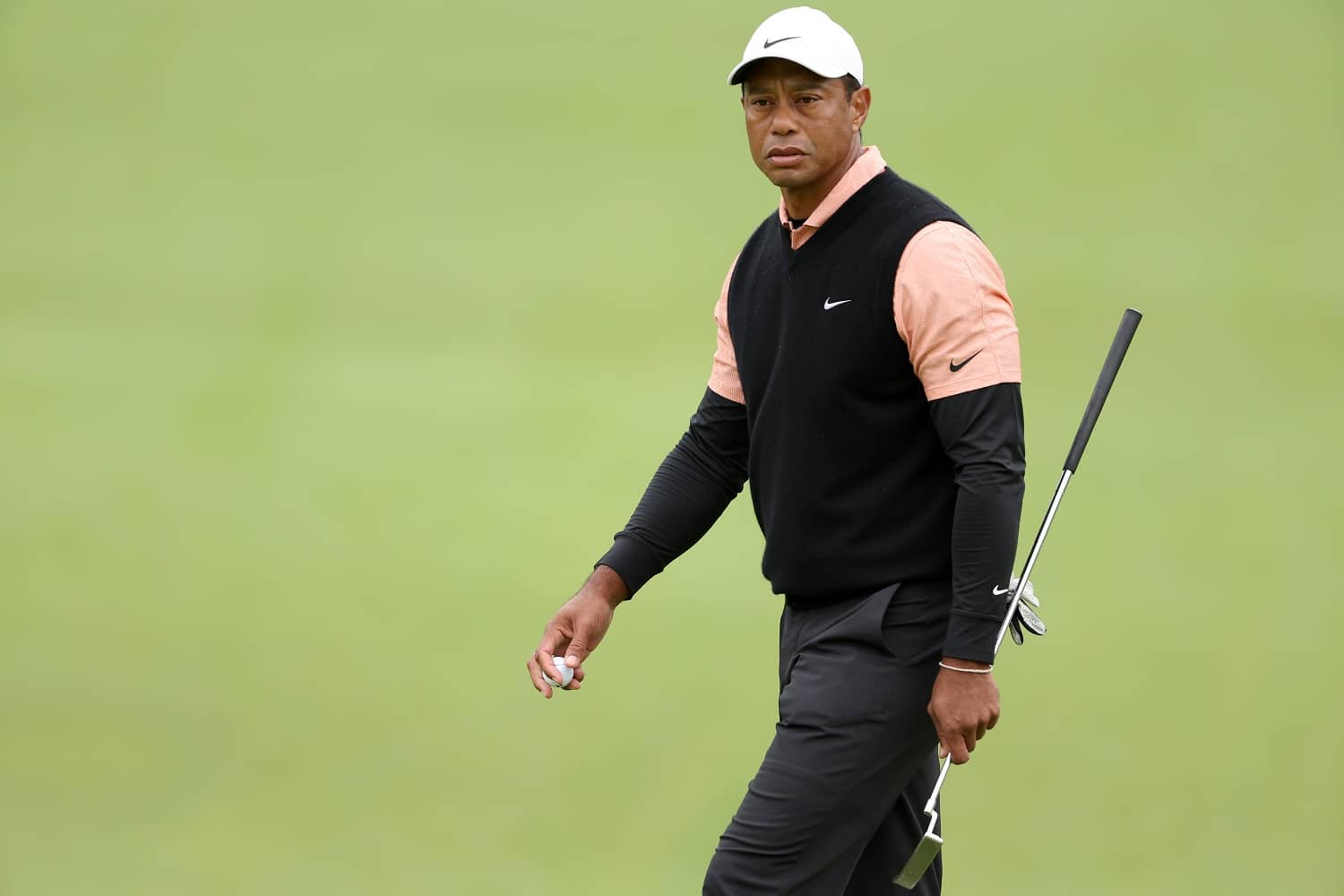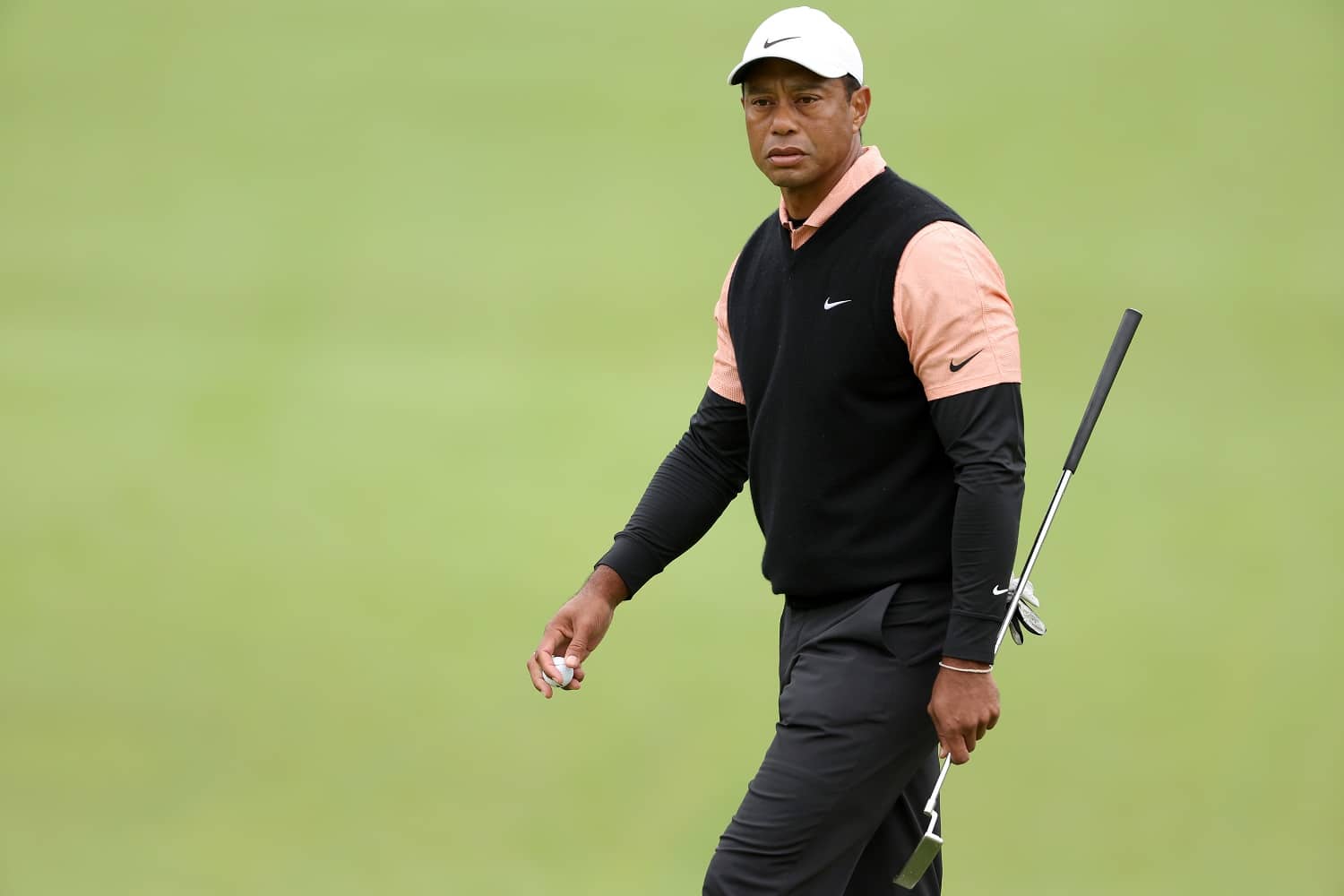 American golf star Dustin Johnson resigned from the PGA Tour, he told reporters on Tuesday. The move is hardly surprising since he'd already revealed his intention to play in the LIV Golf Series. His revelation merely aligns Johnson with Sergio Garcia, Kevin Na, Louis Oosthuizen, and a few others who've resigned.
Quitting ahead of the first LIV event at London's Centurion Club seems to be a strategic move to avoid potential penalties handed down by the PGA Tour, which has said punishment is coming but has elaborated. They may need to rejoin their former league in the not-too-distant future, and resigning can help skirt lengthy suspensions.
What fans seem to care most about for now is whether the defectors will be able to play in golf's four majors, especially relevant since the U.S. Open begins June 16. Already, Johnson and the other American and Europeans who've switched seem to have eliminated themselves from Ryder Cup consideration. But the grand slam events carry more weight in terms of prestige, money, and image marketing.
Then again, neither Johnson nor anyone else still active in golf will ever measure up to Tiger Woods in those departments.
Tiger Woods didn't take the LIV Golf Series money
There was never any doubt that Greg Norman and his LIV Golf Series backers took a run at luring Tiger Woods to their renegade league. Woods hasn't finished in the top five on the money list since 2013, and his February 2021 car wreck in California has limited him to four PGA Tour events since, but he matters.
Woods is the golfer fans gravitate toward, and he's destined to be the No. 1 attraction until he retires. Mickelson was beloved for a time, and Johnson is a respected competitor, but neither is a star of Woods' magnitude.
That's why Greg Norman made an offer he says was in the high nine digits. The problem there was that Woods has already made his first billion dollars from prize money, endorsements, and investments. When you've done that once, the urgency to do it again isn't there.
Loyalty to the PGA Tour may have been a factor. The Tour has prospered because of Woods' off-the-charts appeal, but Woods prospered, too. On top of that, Woods is 46 years old and may desire to stick closer to home for his children's teen years rather than adding international tournaments to his schedule.
Tiger Woods can devastate the LIV Golf Series
Although he has said that his full-time golf days are over, Tiger Woods does intend to resume a PGA Tour schedule once he's regained more of his form following the devastating accident in February 2021. Most expect him to focus on the major tournaments, tuning up with occasional appearances in other events.
Every one of those appearances will attract larger galleries and higher television ratings than tournaments without him might garner. And that's how Woods can strike a blow on behalf of the PGA Tour.
Saudi backers have committed significant upfront money so that Greg Norman could entice Phil Mickelson and Dustin Johnson with signing bonuses in excess of $100 million apiece. Most of the other 46 recruits are also pulling down bonuses, though not on that scale.
At some point, however, the new league is going to need corporate sponsors bidding for tournament naming rights and big-money television deals. Battling the PGA Tour will be tough enough, but making deals could be almost impossible if Woods enters PGA Tour tournaments on weekends that the LIV Series is also playing.
Woods playing the Rocket Mortgage Classis in Detroit at the end of July would be a bigger deal than Phil Mickelson at the Trump National Golf Club in New Jersey that weekend. Multiply that by a factor of five or so in 2023, and the LIV people could find themselves starving for attention.
Like Sportscasting on Facebook. Follow us on Twitter @sportscasting19 and subscribe to our YouTube channel.