Tiger Woods Named His Son, Charlie Woods, After the Man Who Inspired Him to Play Golf
With Tiger Woods and his son, Charlie Woods, teeing it up at this weekend's PNC Championship, golf fans can get a unique look at the possible future of golf. Charlie, who's only 13 years old, is still years away from being able to compete on the PGA Tour, but he's shown enough promise as a junior golfer to prove he can make it to the big leagues one day.
If you're wondering where Charlie's name comes from, there's a touching story behind it. Tiger named his only son after the man who inspired him to first pick up a golf club: Charlie Sifford.
Tiger Woods might not have played golf if it wasn't for Charlie Sifford
If you think about the most influential black golfers of all time, Charlie Sifford has to be at or near the top of the list. Sifford was the first African American to ever play in a PGA Tour event. He won only two PGA Tour events in his career, but he paved the way for black golfers to make a living in professional golf.
One of those golfers turned out to be the greatest of all time, Tiger Woods. Tiger's father, Earl Woods, first picked up the sport because of Sifford, and he passed his love of the game down to his son.
"It's not an exaggeration to say that without Charlie, and the other pioneers who fought to play, I may not be playing golf," Tiger said in an email to The Associated Press after Sifford died in 2015, per the Tampa Bay Times. "My pop likely wouldn't have picked up the sport, and maybe I wouldn't have either."
Tiger Woods named his son, Charlie Woods, after Charlie Sifford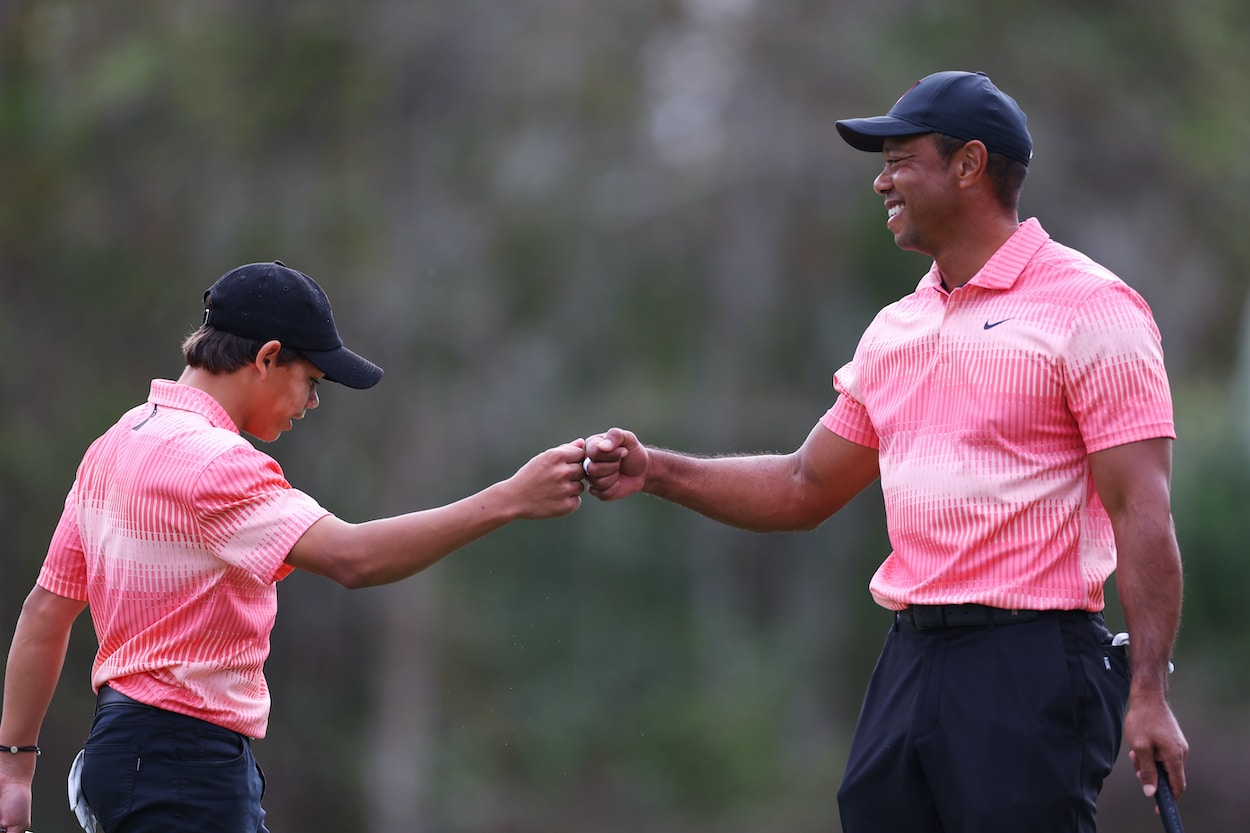 Tiger became good friends with Sifford throughout his golf career. Because of his influence on Tiger himself and the golf world as a whole, he decided to name his son, Charlie, after the golf pioneer.
"I always called him 'Grandpa,' because he was like the grandpa I never had," Tiger said during his Presidential Medal of Freedom ceremony in 2019. "And I ended up becoming so close with him that I ended up naming my son, Charlie, after him."
Sifford may be gone, but his legacy will live on with Charlie Woods.