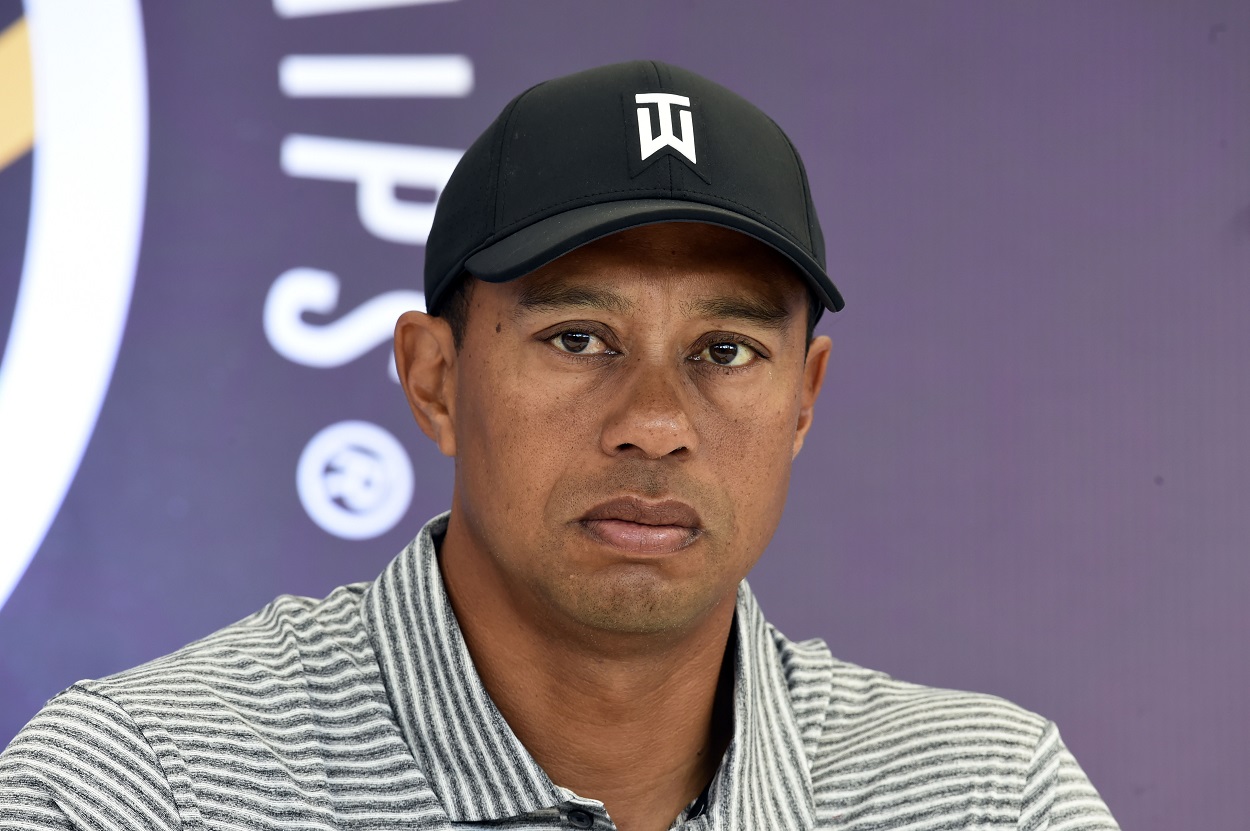 Tiger Woods Has Told His Children Why He and Ex-Wife Elin Nordegren Split Up: 'Daddy Made Some Mistakes'
Tiger Woods once revealed in an interview that he's told his children why he and ex-wife Elin Nordegren divorced following his infamous scandal.
In November 2009, Tiger Woods was on top of the world. At just 34 years of age, he'd already won 71 PGA Tour events, including 14 major championships, had hundreds upon hundreds of millions of dollars in the bank, and an insanely large home which he shared with his beautiful wife and two children.
But all we know what happened then, don't we?
Right around Thanksgiving that year, the scandal that would rock the sports world began, a scandal in which Woods admitted to having numerous extramarital affairs and ultimately ended in Tiger getting divorced from the mother of his two children, Elin Nordegren.
Now, when you're Tiger Woods, it's not as if these things were ever going to be kept a secret, which certainly makes things difficult as all his children would need to do to find out what happened between their parents is just hop on the internet — or watch that HBO documentary that came out earlier this year.
However, Woods never wanted that to happen as he wanted daughter Sam and son Charlie to hear the truth from his mouth, not someone else's, which is why he admitted to his children years ago that the reason he and their mother don't live together anymore is that "Daddy made some mistakes."
Tiger Woods and Elin Nordegren met in 2001 and married in 2004
First introduced by five-time PGA Tour and four-time European Tour winner Jesper Parnevik, Tiger Woods and Elin Nordegren, who was employed by Parnevik as an au pair, met at The Open Championship in 2001 and began dating a short time later.
The two announced their engagement in November 2003 and married in October 2004 in Barbados. Nordegren gave birth to the couple's first child, Sam Alexis, in June 2007, and then to their son, Charlie, in February 2009, just nine months before the rumors began that Tiger was having an extramarital affair with former New York City nightclub hostess Rachel Uchitel.
The couple divorced in August 2010
In the months that followed the initial report that Tiger Woods had engaged in an extramarital affair, the now-82-time PGA Tour winner admitted to it on multiple occasions, most notably at a highly uncomfortable press conference in February 2010.
After taking a few months away from golf, Woods returned to the game that April at The Masters, where he finished fourth. While he also finished fourth at the U.S. Open, it was clear to some that he really wasn't his normal self as his personal life was falling apart. He and Elin officially divorced that August and he wouldn't win again on the PGA Tour until 2012.
In the years since their divorce Woods and Nordegren have maintained a solid relationship as parents to Sam and Charlie and Tiger once admitted in an interview that he has admitted his mistakes to his children.
Tiger Woods once revealed that he has talked to his children about why he and Elin Nordegren no longer live together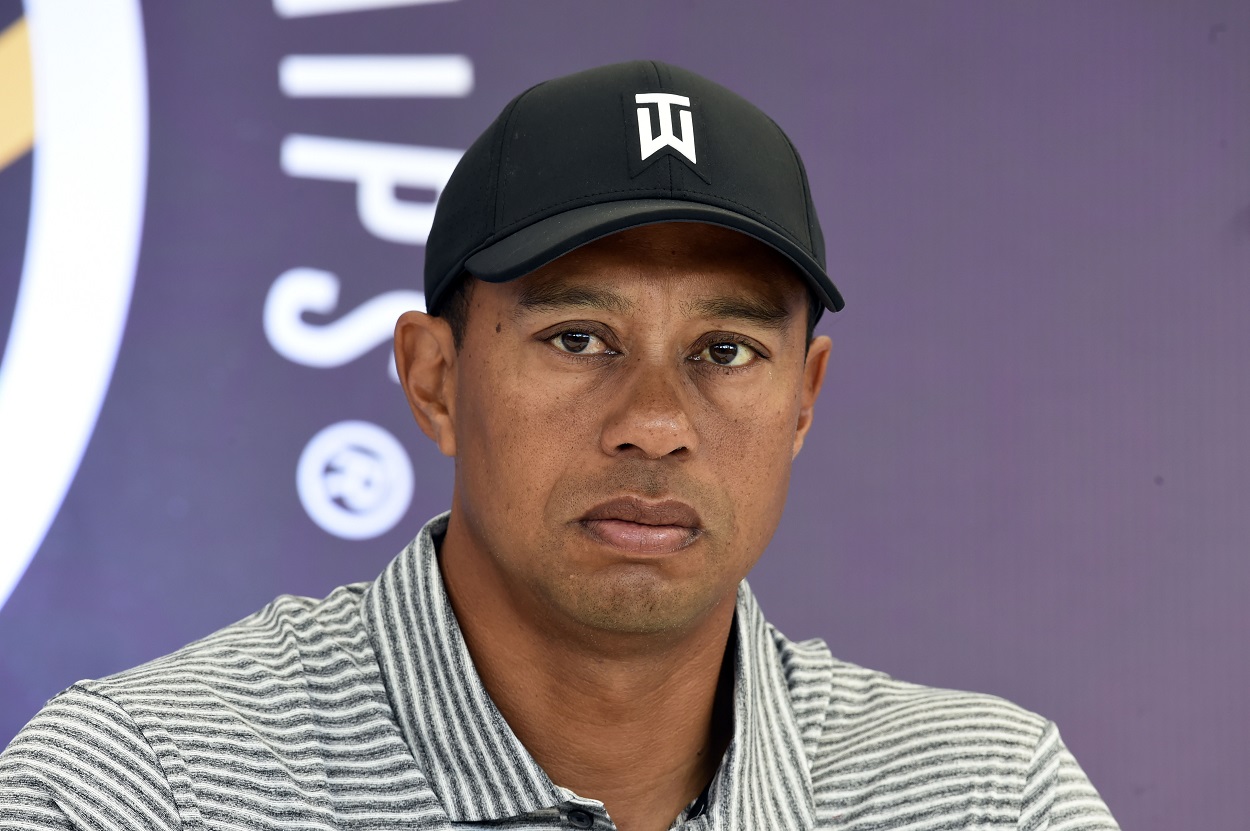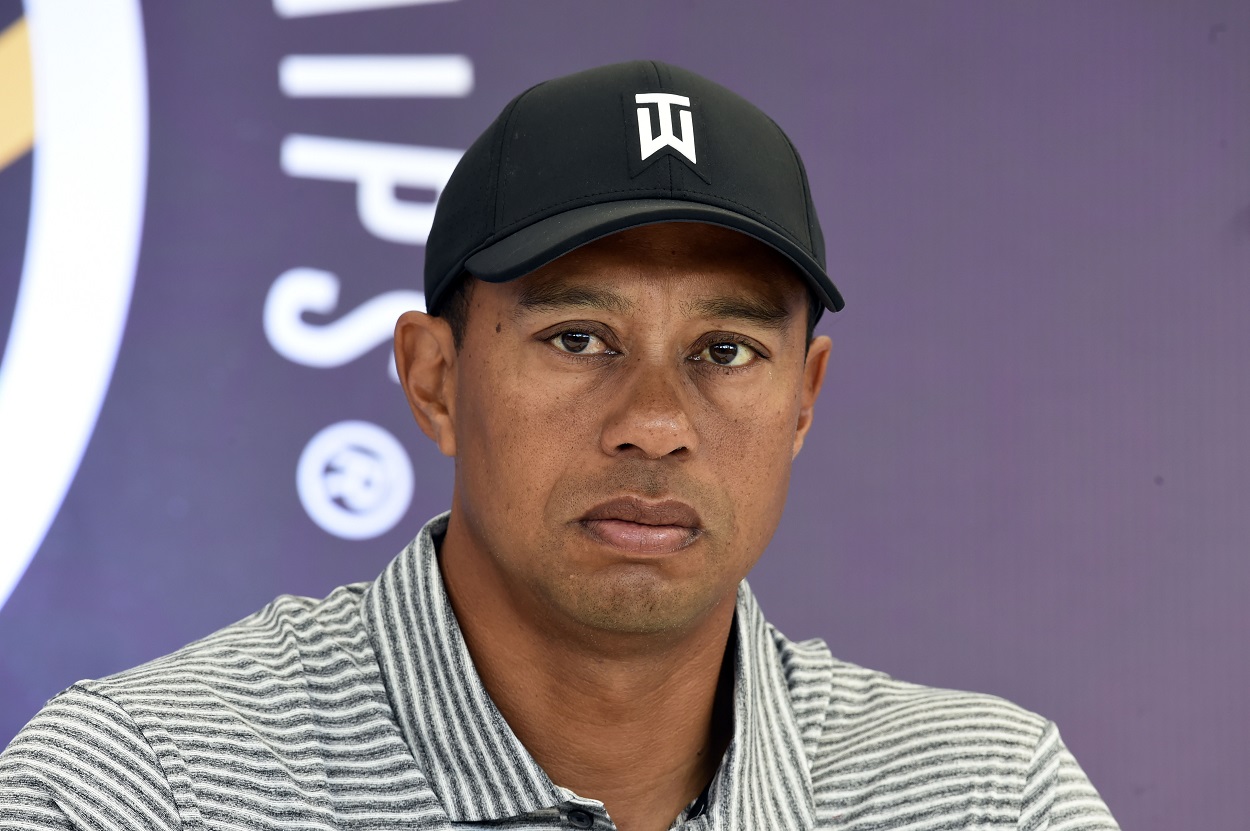 In an extremely candid interview with Time back in 2015, Tiger Woods revealed that he had spoken to Sam and Charlie about why he and their mother no longer live together and took full responsibility for his actions while saying that he and Elin are "best friends" and fully committed to being the best parents they can be despite not being together.
"We've worked so hard at co-parenting, to make sure that their lives are fantastic. For instance, I've told her this, I've taken the initiative with the kids, and told them up front, 'Guys, the reason why we're not in the same house, why we don't live under the same roof, Mommy and Daddy, is because Daddy made some mistakes.'

"I just want them to understand before they get to Internet age and they log on to something or have their friends tell them something. I want it to come from me so that when they come of age, I'll just tell them the real story. But meanwhile, it's just, 'Hey, Daddy made some mistakes. But it's O.K. We're all human. We all make mistakes. But look what happened at the end of it. Look at how great you are. You have two loving parents that love you no matter what.'"

Tiger Woods
It's obviously been quite a few years since that interview but it's clear to see that Tiger Woods has a great relationship with his children.