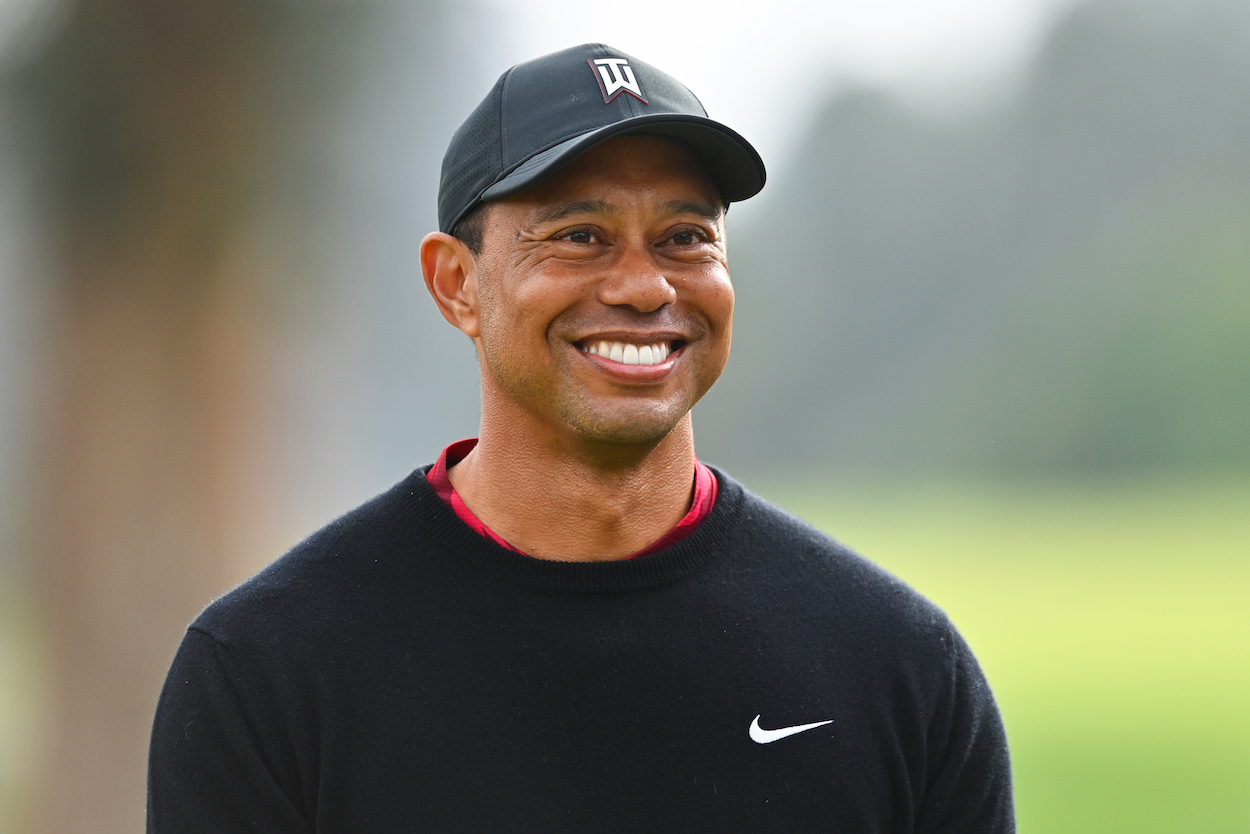 Tiger Woods Shares Update on His Mysterious 2022 Masters Status
Tiger Woods is officially a "game-time decision" to play in the 2022 Masters Tournament.
The 2022 Masters Tournament is less than a week away, and all the talk leading up to the greatest four days on the golf calendar is focused on none other than Tiger Woods. Despite being just 13 months removed from the car accident that resulted in multiple broken bones down his right leg and foot, Woods actually has a chance to play in the first major tournament of the year.
Most of the news surrounding Tiger's Masters status has come from rumors and internet sleuths, but the man himself has finally jumped in with an encouraging update of his own.
Tiger Woods is doing everything in his power to prepare for the Masters
At this time last year, Woods couldn't afford to think about his future in golf. He was more worried about whether or not he'd be able to keep his right leg.
After breaking multiple bones in his right leg and foot in a single-car accident near Los Angeles last February, Woods later admitted amputation was "on the table," and he said he was simply "lucky to be alive."
Returning to the PGA Tour became a distant goal for Woods, but he never stopped thinking about the possibility. Over the past week, Tiger has been quietly preparing to make his triumphant return at the 2022 Masters.
For one, he still hasn't withdrawn his name from the Masters field with only a few days left to do so. According to The Fried Egg, he has also been walking his local course with longtime caddie Joe LaCava to test how his leg might hold up in a tournament. Last week, Woods showed up at Augusta National Golf Club and played at least one practice round.
Woods looked better than most expected when he teed it up at the father-son PNC Championship in December, but it was only a two-day event, and he cruised around the course in his own golf cart. Walking 72 holes at Augusta National is a different story, but don't count him out.
Tiger shares an update on his Masters status
After the Augusta National Women's Amateur wrapped up this weekend, Woods took to Twitter to send a congratulatory message to the winner, Anna Davis. In the same tweet, he sent the golf world into a frenzy with an official update on his Masters status.
"I will be heading up to Augusta today to continue my preparation and practice," Woods wrote. "It will be a game-time decision on whether I compete."
Game-time decision is normally reserved for NFL players on Sundays, but there's never been a more highly anticipated GTD than the one Woods will make in the next few days.
Woods won't play unless he believes he can win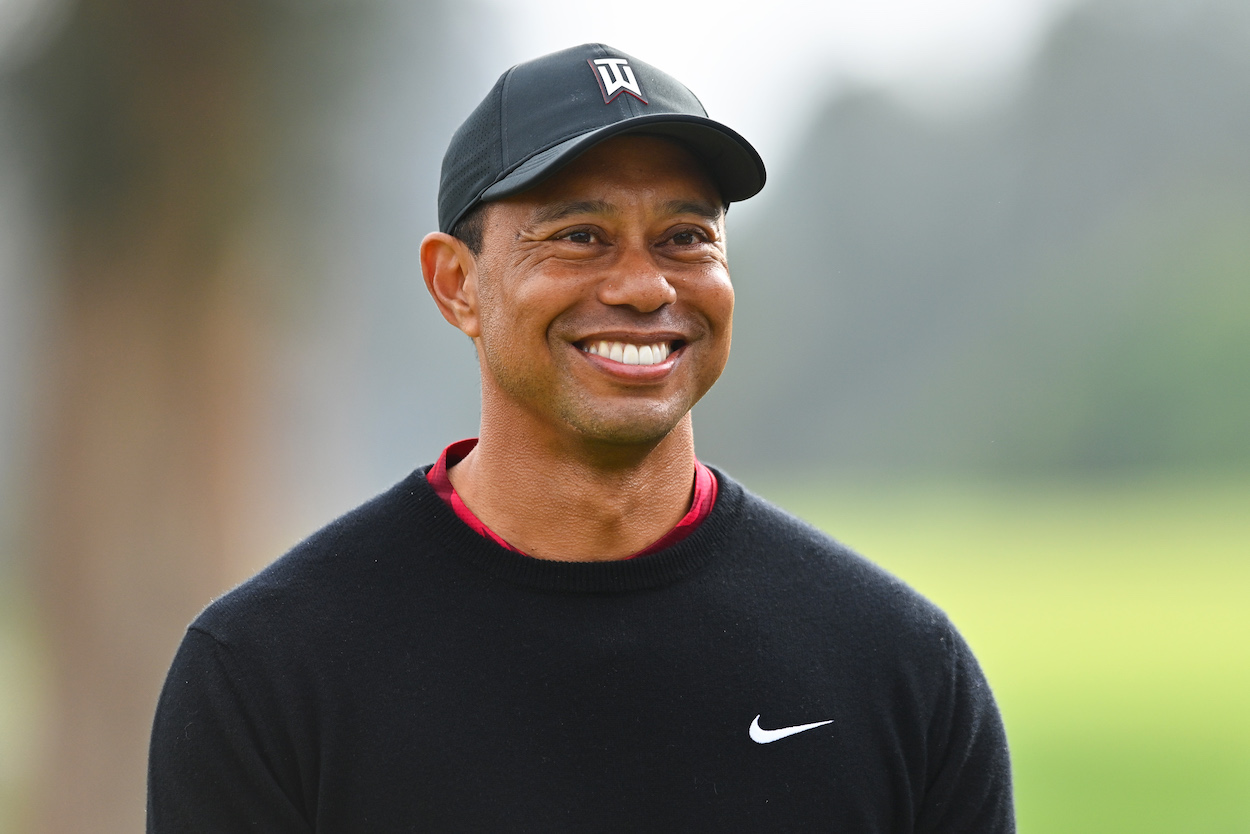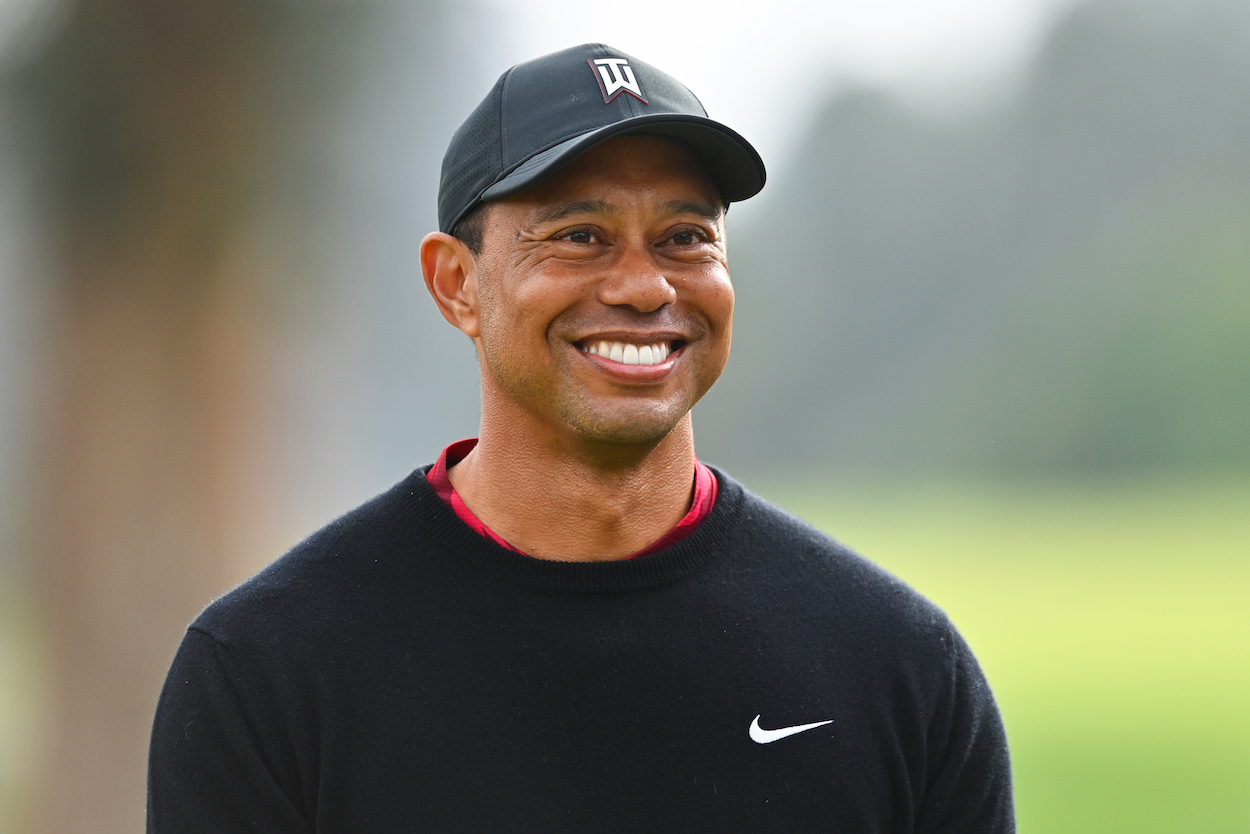 The next few days will go a long way in determining whether or not Tiger will be able to tee it up at Augusta National on Thursday. Not only will he have to gauge if his leg can hold up on Augusta's hilly terrain for four days, but he also has to decide if his game is at a level where he can compete for a green jacket.
That will be the determining factor in the end. It's how Woods has always approached the game of golf, and that still hasn't changed at 46. Let's hope Tiger has a few encouraging days of practice, because what a treat it would be to see him competing at the Masters again.
Like Sportscasting on Facebook. Follow us on Twitter @sportscasting19.