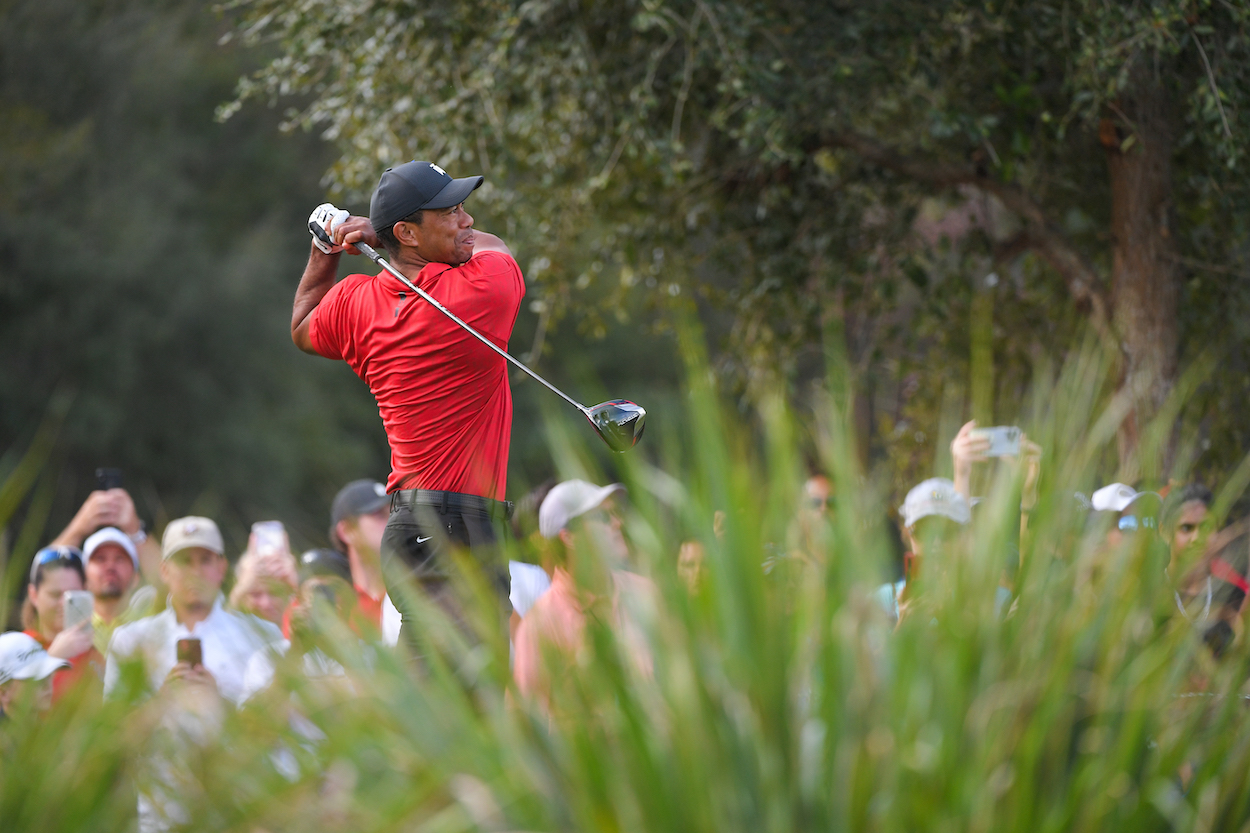 Tiger Woods Masters Rumors: All Signs Point to the 5-Time Champ Teeing It Up at Augusta
Tiger Woods is quietly taking steps to prepare for the 2022 Masters Tournament.
As you're reading these words, Tiger Woods — yes, Tiger Woods — is in Augusta, Georgia preparing to possibly play in the 2022 Masters Tournament 13 months after being involved in the single-car accident that shattered his right leg.
Now, this doesn't necessarily mean it's a guarantee Woods will be in the field next week. He still needs to walk the hilly grounds of Augusta National Golf Club to see how his leg holds up. He needs to be convinced he can walk 15 miles in the span of four days and legitimately have a chance to win his sixth green jacket on Sunday afternoon.
But based on the mountain of evidence recently piling up, all signs point to Tiger making his triumphant return to the PGA Tour on the biggest stage in golf.
Buckle up, folks.
The mountain of evidence supporting Tiger Woods playing in the Masters
Woods hasn't played in a PGA Tour event in 15 months. We last saw him at the 2020 Masters, where he started the tournament strong but faltered on the weekend to finish in a tie for 38th. Three months later, he crashed his car off the road near Los Angeles and suffered numerous broken bones in his right leg and foot.
In December of 2021, Tiger returned to the course for the father-son PNC Championship, and he looked better than anyone could have predicted. His distance off the tee was down and he had to use a golf cart to get around the course, but his iron play was as dialed in as ever and the putting stroke looked confident and smooth.
Tiger and his son, Charlie, shot 25-under par over two rounds and finished the tournament in second place.
Still, we figured Woods' return to the PGA Tour was months away considering he wasn't healthy enough to comfortably walk 18 holes. But it might come sooner than expected.
For starters, Tiger hasn't withdrawn his name from the Masters field. He's still listed on the official website as a participant, and he'll have until the week of the tournament to make a final decision.
Over the weekend, The Fried Egg reported that Woods has been testing out his injured leg by walking Medalist Golf Club "multiple times" recently. His longtime caddie, Joe LaCava, reportedly joined him for a few test rounds last week. A video of Tiger slashing a drive at Medalist also went viral over the last few days. He's preparing for something, alright.
Sportsbooks have taken note of the growing belief that Tiger will be in the field for the 2022 Masters. This week, BetMGM lowered Woods' price to win from 66/1 to 50/1.
The speculation stage is over. If Woods feels comfortable walking Augusta National this week, he's going to be in the Masters field.
Tiger has arrived at Augusta National
On Tuesday morning, Bob Harig of Sports Illustrated reported that Woods arrived at Augusta National with the opening tee shot of the 2022 Masters just over a week away. He will reportedly play a practice round on Tuesday and likely play throughout the week to gauge how his leg handles the Augusta terrain.
The simple fact that Woods is even playing practice rounds at Augusta proves he's passed every test up until this point. The most important test, though, comes this week. Augusta National is one of the hilliest golf courses on the PGA Tour circuit. There are no flat walks on the entire complex, and virtually every shot from the fairway or rough is played from an uneven lie.
Tiger might be able to walk 18 holes of golf right now, but can he walk 72 up and down the valleys of Augusta National while putting stress on his right leg with awkward stances and swings? We'll find out soon enough.
Woods' decision will come down to one determining factor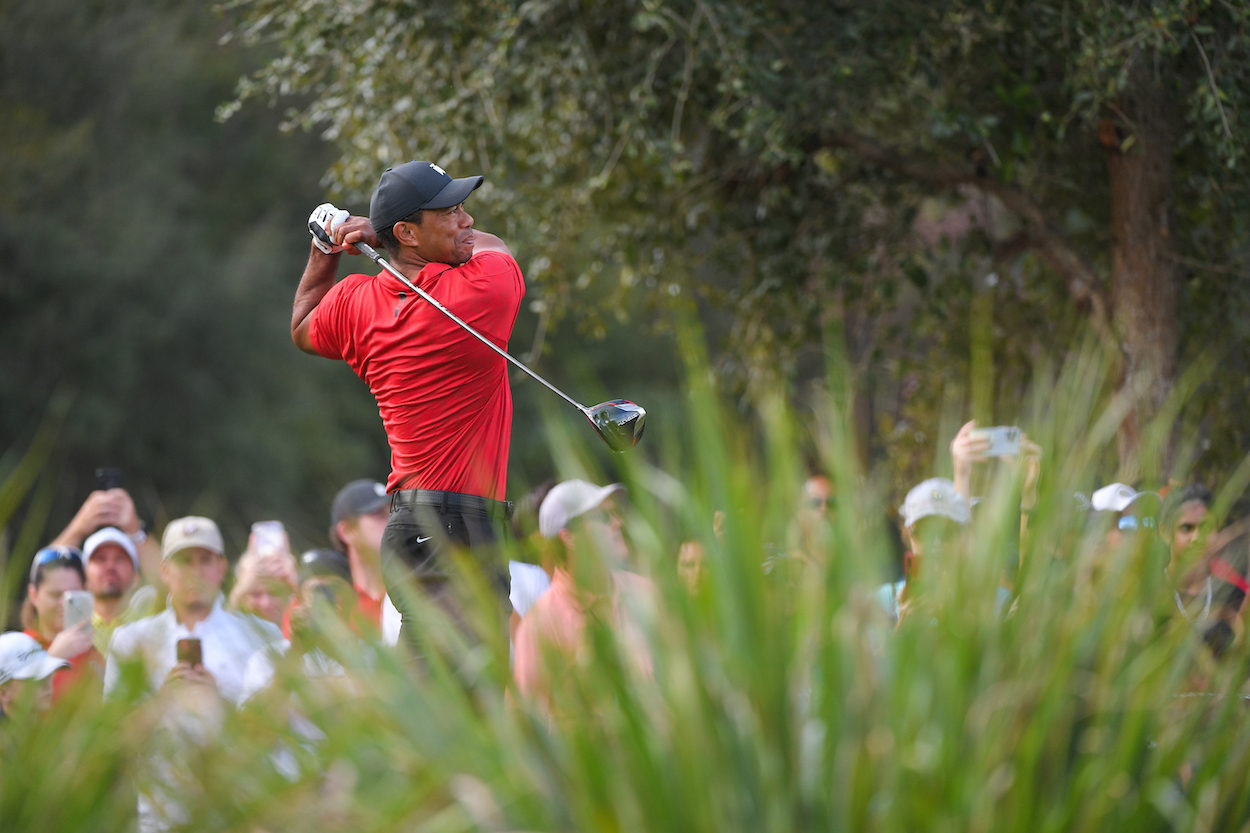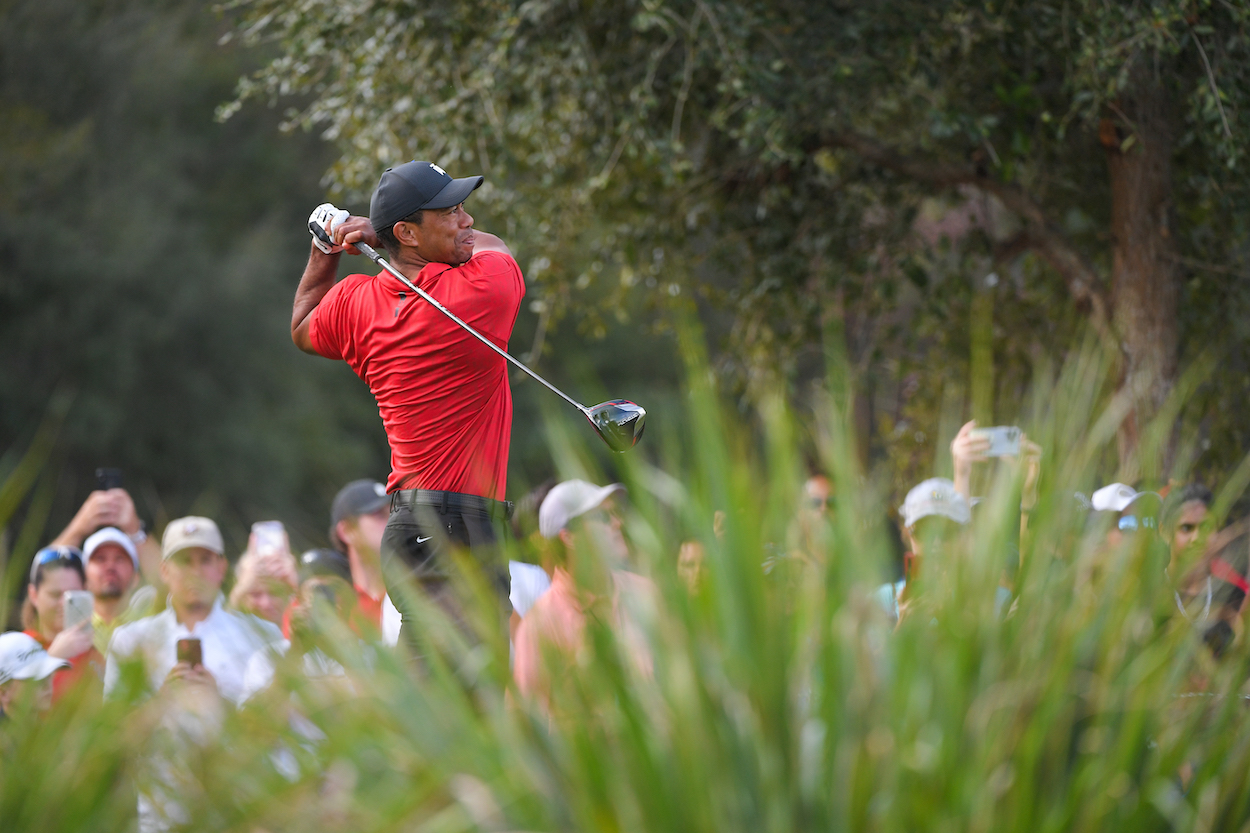 Woods is clearly doing everything in his power to be able to tee it up at the 2022 Masters, and he might just be healthy enough to make that happen. But his impending decision will ultimately come down to one factor.
Does Tiger truly believe he can win?
Woods has never played the game of golf for anything other than trophies. He's always been a relentless winner, and if he believes he's healthy enough and his game is at the level it needs to be to compete for a green jacket, he'll be in the field next weekend.
The good news for Woods is that Augusta isn't a tremendously long golf course. It rewards placement off the tee and precise accuracy on approach shots more than it does sheer distance. Even though Tiger has lost some yardage due to his leg injuries, he can still find himself near the top of the leaderboard with elite iron play, a creative short game, and solid putting.
This week's practice sessions will go a long way in telling Woods how close he is to contending in a major championship.
Like Sportscasting on Facebook. Follow us on Twitter @sportscasting19.