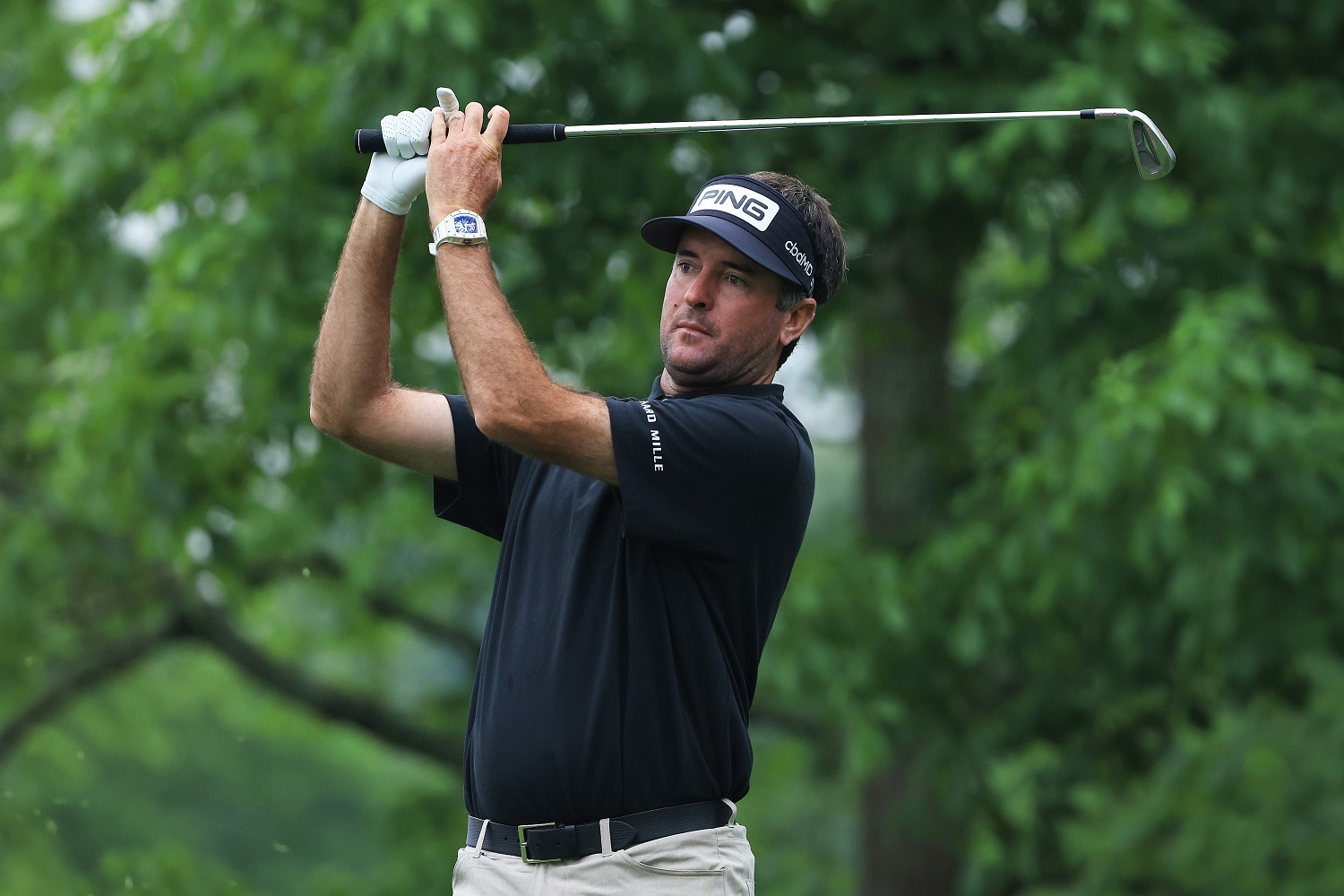 Bubba Watson Would Rather Stand Over a 30-Foot Putt to Win The Masters Than Ride an Elevator
Bubba Watson spoke about his mental health issues in February 2021. The topic came up again after Naomi Osaka's withdrew from tennis' French Open.
Bubba Watson is winning again. No, that's not happening on the golf course – yet – but it is happening in life. The recent news about Naomi Osaka has Watson discussing his own mental health challenges just as he's showing signs of rounding back into form and perhaps someday scoring another triumph at The Masters.
Bubba Watson on Naomi Osaka: 'I feel for her'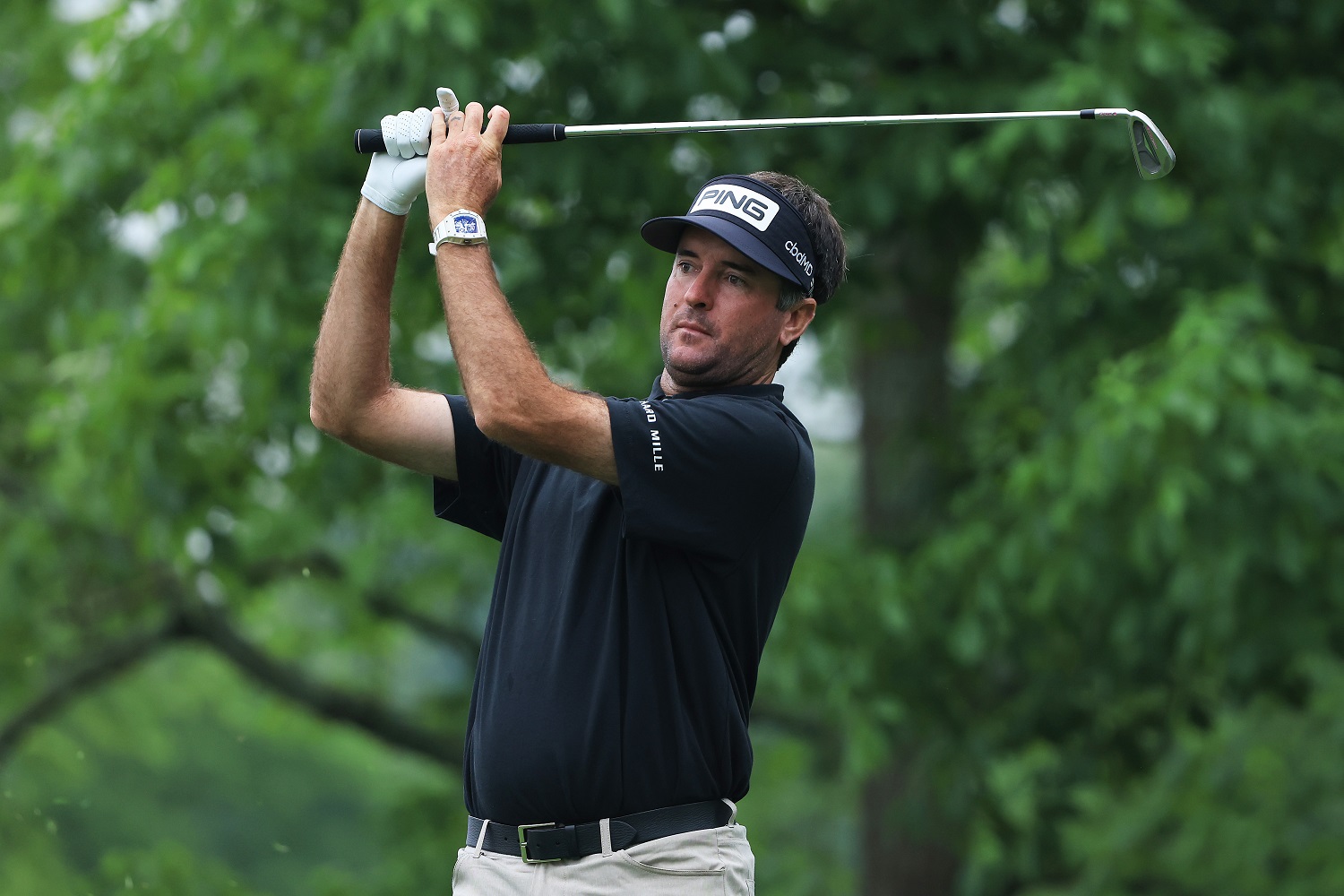 Watson, 42, a two-time Masters champion, first spoke in February about his own challenges, but his comments went largely unnoticed until Osaka withdrew from tennis' French Open. He's been there, and it's one reason why he supports Osaka.
Osaka made news last week by saying she would skip interviews, citing the mental toll that media obligations put on players. She tweaked the message this week, quitting after a first-round win and acknowledging that she could have been more forthcoming about her own renewed struggle with depression rather than framing it as a broader concern about the sport.
Watson sat down for a remote interview with reporters ahead of The Memorial Tournament in Dublin, Ohio, and discussed situations that make him uncomfortable. Ironically, sitting down with reporters is one of those situations.
"I'm sitting in a room right now with cameras looking at me," Watson said. "I don't like enclosed places. I don't like elevators. I don't like heights. There's a lot of things that trigger my mental issues. So, I understand what she's saying. But it's part of the job.
"You've got to do interviews. People are sponsoring an event, people (pay) prize money because they're sponsoring. So, that's part of the job. But if you don't, if you're not there mentally, then, yes, you need to go home and get better. I don't know her situation, but I feel for her."
Watson has gone through a dry spell
Watson has not won on the PGA Tour since 2018, an uncharacteristic slump for a guy who worked his way up to contender status over four years before breaking through by outlasting Corey Pavin and Scott Verplank in a playoff at the 2010 Travelers Championship.
There would be two more victories the following season, then Watson won The Masters in 2012 in a playoff with Louis Oosthuizen. He earned his second Green Jacket in 2014 and posted a career-best second-place finish on the money list at more than $6.3 million.
Watson dropped to 91st on the money list in 2017, but three victories and three more top-10 showings the following year brought him back to sixth place. When 2019 arrived, Watson became mired in another slump. But it had nothing to do with mechanical flaws or dedication to the game.
Why did Bubba Watson fall out of contention?
Watson has gone through phases as an adult when he feels ill at ease around people. To some, he looks curt and impatient or even rude. When the symptoms worsened, a diagnosis of Attention Deficit Hyperactivity Disorder (ADHD) and anxiety issues finally gave Watson hope.
"I thought I was going to die, and my mental issues had a good hold on me for a while," Watson told PGATour.com. "I went down to 162 pounds and then I quit checking my weight because it was also stressing me out."
Watson fought through it, but not before relationships were damaged.
"I held things in for so long that it hurt me. It hurt when people would write things about me without knowing me," he said. "Now I'm at a point where I can say, 'Let's just talk about it.' I don't need to hide that I'm a man who sometimes cries. I'm a man with issues just like everybody else."
Watson started stringing together decent results in the latter half of 2020. After starting slowly this year, he finished tied for 26th at The Masters, then placed inside the top 20 in three straight tournaments heading into the PGA Championship, where he was a disappointing 80th.
He is determined to cast aside temporary setbacks.
"I quit looking at social media," he said. "I quit looking at my interviews or quit watching me on Golf Channel or ESPN, whatever station is playing it, because I wanted to get away from it … mentally, it was messing me up."
Watson hopes Osaka achieves the same mindset.
"I have anxieties. I have doubts. I have pride issues. I have ego issues," he said. "I've got them all. I've got every issue you can think of and I'm still with it, and hopefully I get better with it and hopefully she gets better with it, too."
Like Sportscasting on Facebook. Follow us on Twitter @sportscasting19.