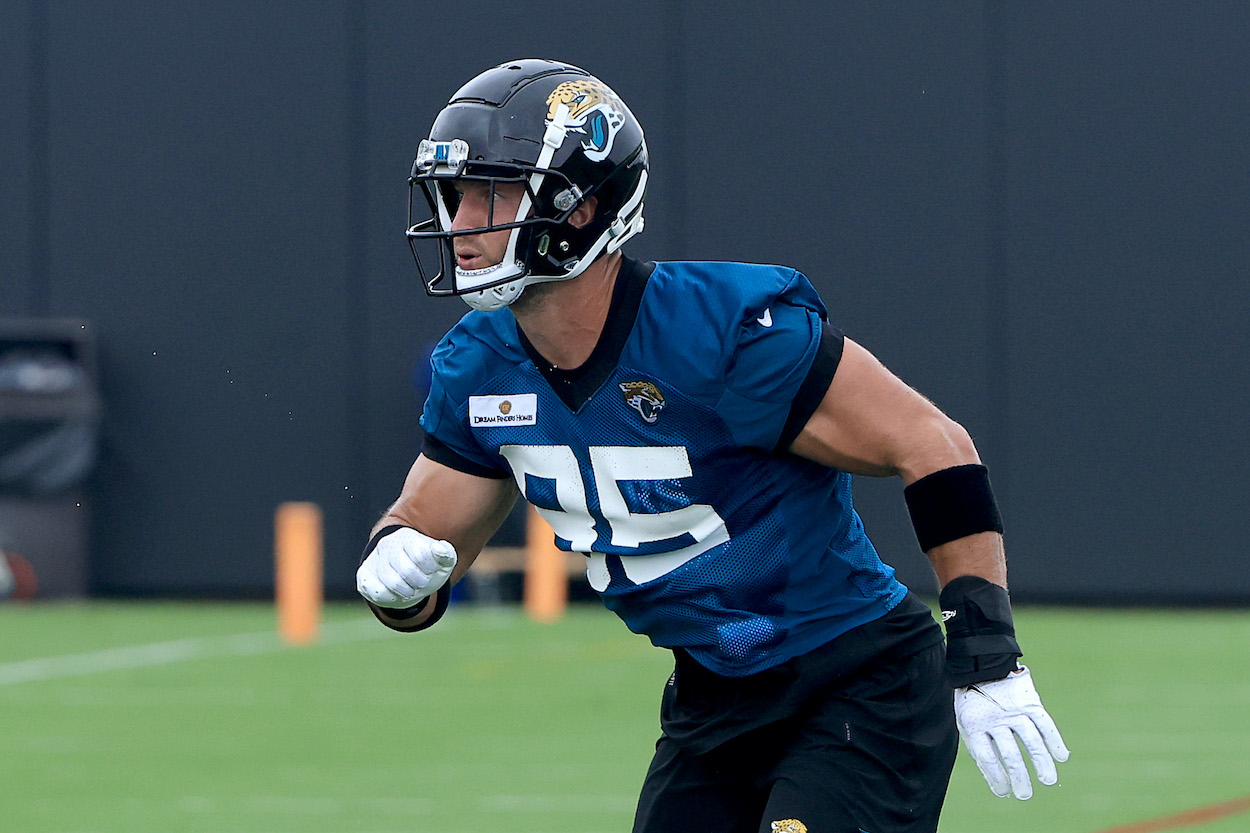 Tim Tebow Adds a Powerful Ally to His Corner in Quest to Prove Doubters Wrong
Tim Tebow hasn't played an NFL snap as a tight end yet, but one of the best TE's in the game in already in his corner.
Tim Tebow — tight end — Jacksonville Jaguars.
Yeah, we still can't believe it either.
After failing in the NFL as a quarterback and spending the last few years chasing his professional baseball dreams, Tebow has returned to the football field once again — this time as a tight end. The unprecedented move sparked immediate controversy, as NFL purists believed Tebow was making a mockery of the TE position. But the new pass-catcher has already made an ally of one of the best tight ends in the game today — Darren Waller.
Tim Tebow attempting unprecedented comeback with Jaguars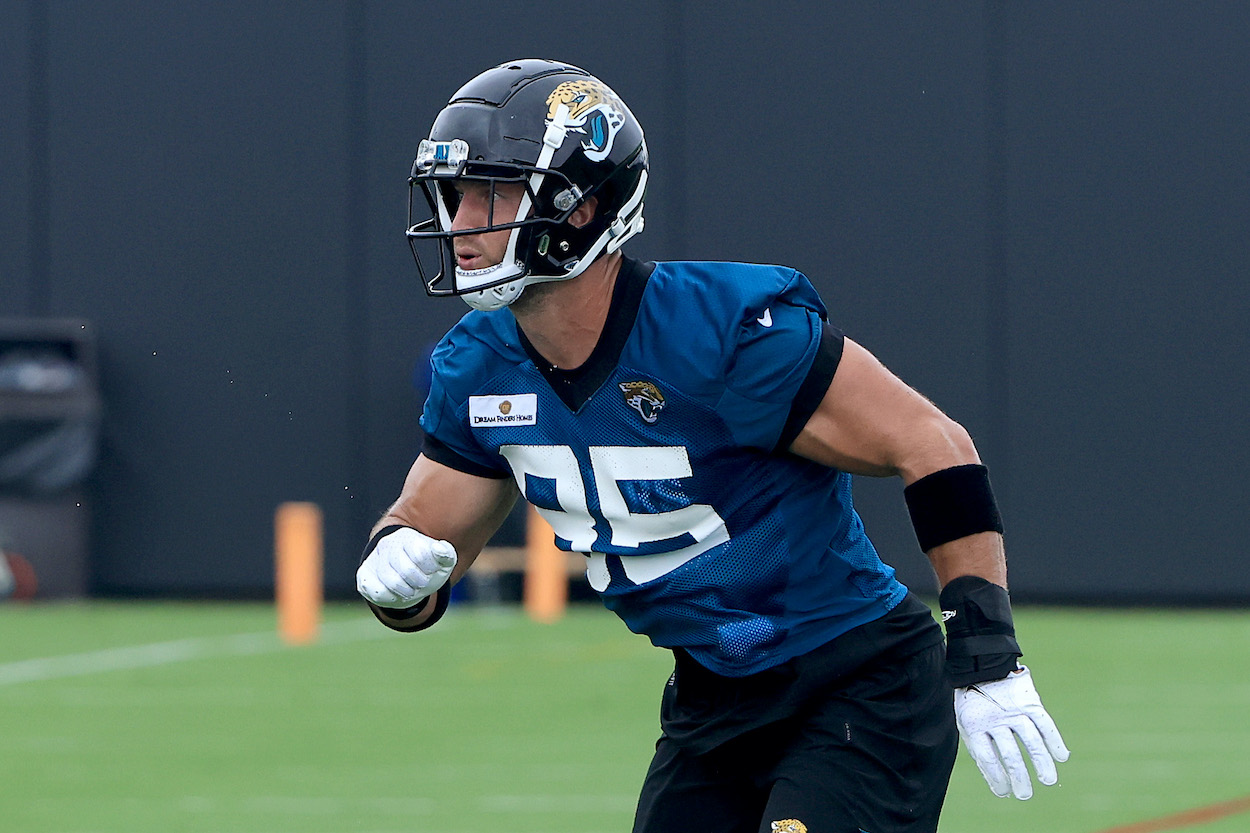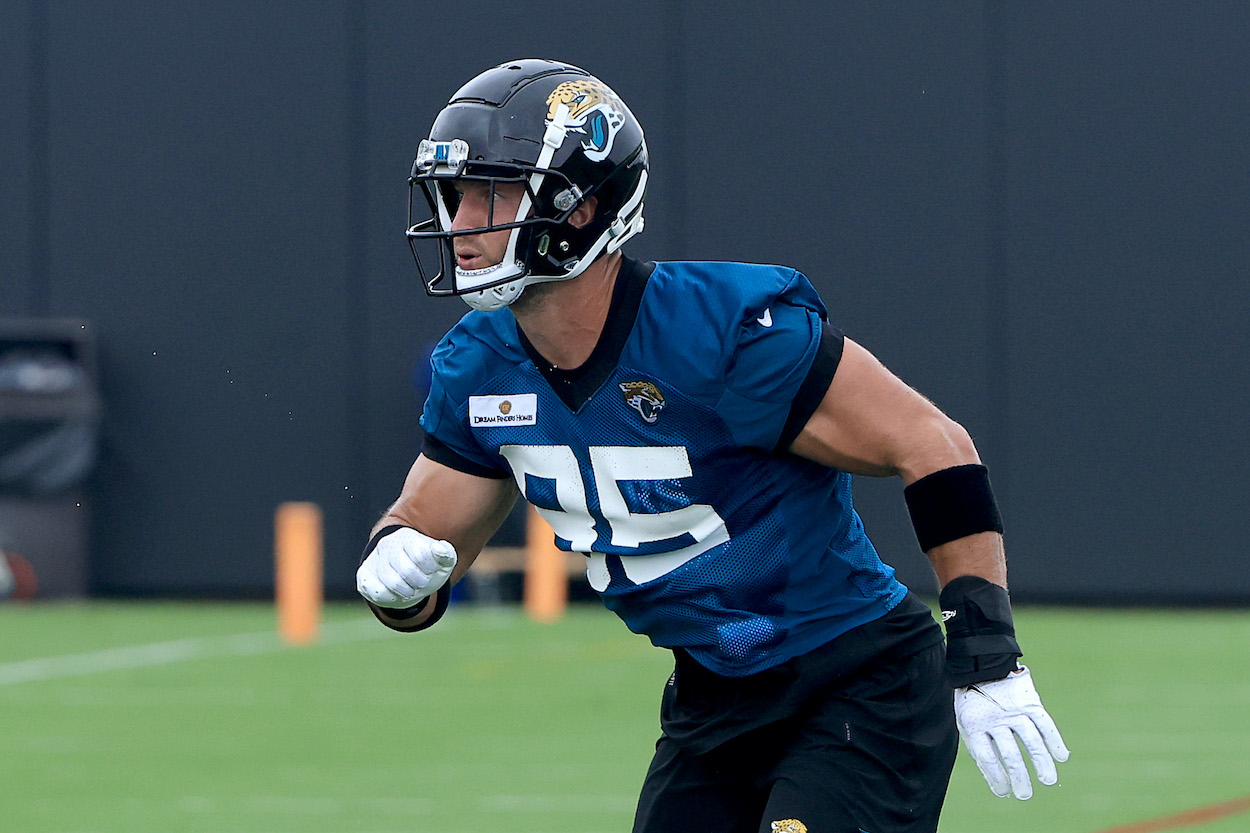 Tebow's NFL career was thought to be dead and buried nearly a decade ago. The Florida legend lasted just three years in the league after getting drafted in 2010, as he just couldn't cut it as a starting quarterback.
After realizing his NFL dream was over, Tebow took his talents to the broadcast booth to become a college football analyst for ESPN and the SEC Network. But after a few years of calling the action from the booth, Tebow started to miss the rush of being a professional athlete.
So, in 2016, he tried his hand at a pro baseball career. Tebow spent four years bouncing around the New York Mets' minor league system, and he even made it all the way to AAA, but he was never able to reach the big leagues.
Following another year away from the field, Tebow once again got the itch to throw on some shoulder pads and strap on a helmet. Urban Meyer, his old head coach at Florida, was more than happy to give him a chance as a tight end with the Jaguars.
Tebow is a long shot to make Jacksonville's final roster this season, but with the right support system around him, the ex-quarterback might just have a future at his new position.
Tebow adds a powerful ally to his corner in Darren Waller
A ton of voices in the NFL circle don't support Tebow's unusual return to the football field at a completely new position. They feel those roster spots could be used to give an undrafted rookie a chance to fulfill his dreams, and that the signing is nothing more than a publicity stunt.
But others have been quick to come to his side. Just recently, Tebow added another ally to his corner in the form of star Oakland Raiders tight end Darren Waller.
"If he thinks he can learn from me, then I'd love to help him and help make his transition smoother," Waller told TMZ.com.
Waller went through a position change of his own when he switched from wide receiver to tight end, so he's a perfect model of what can be accomplished with hard work and determination.
"I tried to find any information I could from watching guys play or asking people when I moved," he said. "So I'd love to continue to pass that on and help him be a better player."
Does Tebow have a chance to make the Jaguars roster as a tight end?
It might seem impossible for a 33-year-old former quarterback to return to the NFL after a nine-year hiatus and contribute at a whole new position. But Tebow isn't your typical 33-year-old.
Fans were shocked when Tebow showed up to training camp looking as jacked as he's ever been. Then, he caught two touchdown passes in a single day at OTAs earlier this offseason, proving this is no gimmick.
You just can't count out Tebow from making the Jaguars' roster this year, and Waller agrees.
"Football is in his blood," Waller said. "So I feel like he'll find a way. He'll find a way. He's physical. He's athletic. So I wish him nothing but the best going forward."