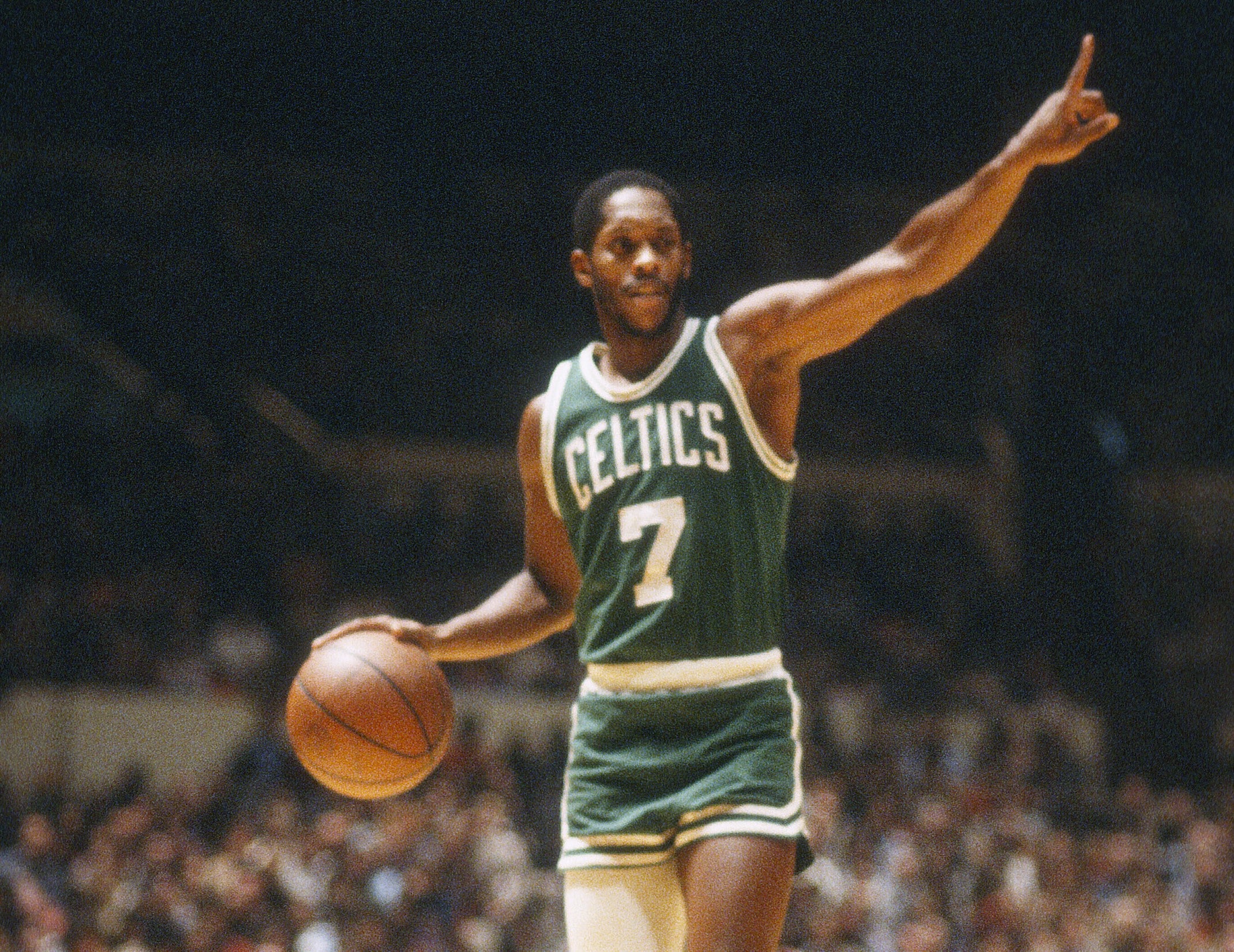 Tiny Archibald Did Absolutely Nothing but Is Taking Plenty of Heat After Dr. J's Bizarre Top-10 List
Nate "Tiny" Archibald was a six-time All-Star during his NBA career.
Tiny Archibald was one heck of an NBA player. He just wasn't quite as good as Julius Erving believes.
Erving was recently asked to name his top 10 NBA players in history. He started off strong with his list, but faded quickly, naming Karl Malone and Archibald to his team. Archibald, a guard who played primarily with the Kansas City Kings and the Boston Celtics, has taken some unnecessary social-media bashing over the last couple of days after Dr. J added him to his all-time team.
Julius Erving picked Tiny Archibald over Larry Bird and LeBron James
During a recent interview with NBA personality and model Joy DeAngela, Dr. J went back in time and named his all-time NBA starting five. He was quick with his answers.
"I've got five guys who are untouchable," the former Philadelphia 76ers star said. "Bill Russell, Wilt Chamberlain, Oscar Robertson, Jerry West, and Elgin Baylor. That's my all-time best team. Everybody else has gotta be on the second team or third team. I made this decision when I was 15 years old. I'm sticking with it now, all these years later."
DeAngela then asked him for his top 10. That's where he struggled after a quick start.
"The next group of guys would be Kareem Abdul-Jabbar, Michael Jordan, Earvin "Magic" Johnson," Erving said before thinking of his final two. "Probably Karl Malone. Who is my last guy? I always argue with my other son about where Tim Duncan belongs, and he's like, 'He belongs ahead of Karl Malone,' but I'm taking Karl Malone.
"That last position… I like Tiny Archibald."
Whoa. We all like Tiny Archibald, but nobody has him in an all-time, top-10 list. Nobody. No Larry Bird? Erving said Stephen Curry didn't make it because his career wasn't finished. Maybe that's why he didn't name LeBron James, either. Hakeem Olajuwon, Kobe Bryant, Shaquille O'Neal, and a slew of others would most certainly come before Archibald on most lists.
Archibald is taking some heat for being on Erving's list
Archibald was a six-time All-Star — three times with Kansas City and three more with Boston. He's the first player to lead the NBA in scoring and assists in the same year, doing it in the 1972-73 season. He's a Naismith Memorial Basketball Hall of Fame member and the NBA's 75th Anniversary Team. But he's just not top-10 material.
Many made that loud and clear on social media after Erving's interview became public. Archibald hasn't played a role in this at all, yet he's finding himself trending on social media.
"Any all time list with tiny Archibald in it is bulls***," one X (formerly Twitter) user wrote. "Plain and simple. Go lay down Doc."
"Tiny Archibald isn't a top 50 player in NBA History," wrote another.
Many claim they've never heard of Archibald.
"Who TF is Tiny Archibald?" one X user asked.
While Archibald got plenty of undeserved criticism, it was Erving, as expected, who got plenty of backlash.
"Take away Grampa's keys," one person wrote on X. "You can't find a bigger Bron hater than me or apparently DR. J, but Karl Malone and Nate Tiny Archibald? GTFOH. Kobe and Bron are easily top 10."
Everyone has an opinion. Dr. J's recent one has vaulted Archibald back into the limelight.