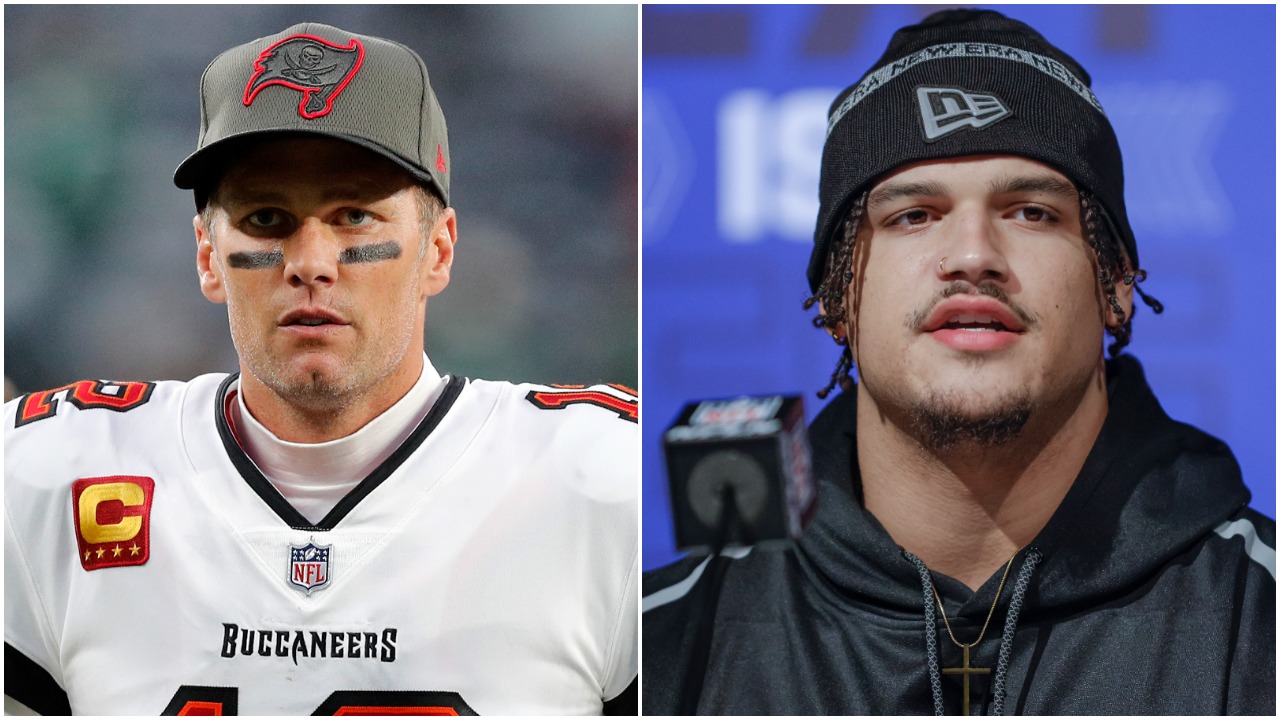 Tom Brady Has Been in the NFL Longer Than New Buccaneers Teammate Logan Hall Has Been Alive
Tom Brady has been in the NFL longer than new Buccaneers teammate Logan Hall has been alive.
As long as Tom Brady plays the game of football, new stories and moments pertaining to his age will be a thing. And they're all incredible.
This past season, Brady helped set the NFL record for the biggest age gap between two starting quarterbacks on multiple occasions. He first helped set the mark against Mac Jones, then again when facing Justin Fields, and then again when squaring off with Zach Wilson. He also helped establish the mark in the postseason against Jalen Hurts.
But even before he ever took a snap with the Tampa Bay Buccaneers, Brady was reminded just how long he's been in the NFL. During the 2020 NFL Draft, Tampa Bay selected Antoine Winfield Jr. in the second round. The remarkable story from that selection is that Antoine Winfield Sr. intercepted TB12 in 2001, the year Brady took over for an injured Drew Bledsoe with the New England Patriots.
And we've now got another great Brady story, one also involving Tampa Bay's 2022 NFL Draft class, specifically the Buccaneers' first selection, Logan Hall.
Tom Brady was drafted into the NFL before his new Buccaneers teammate Logan Hall was born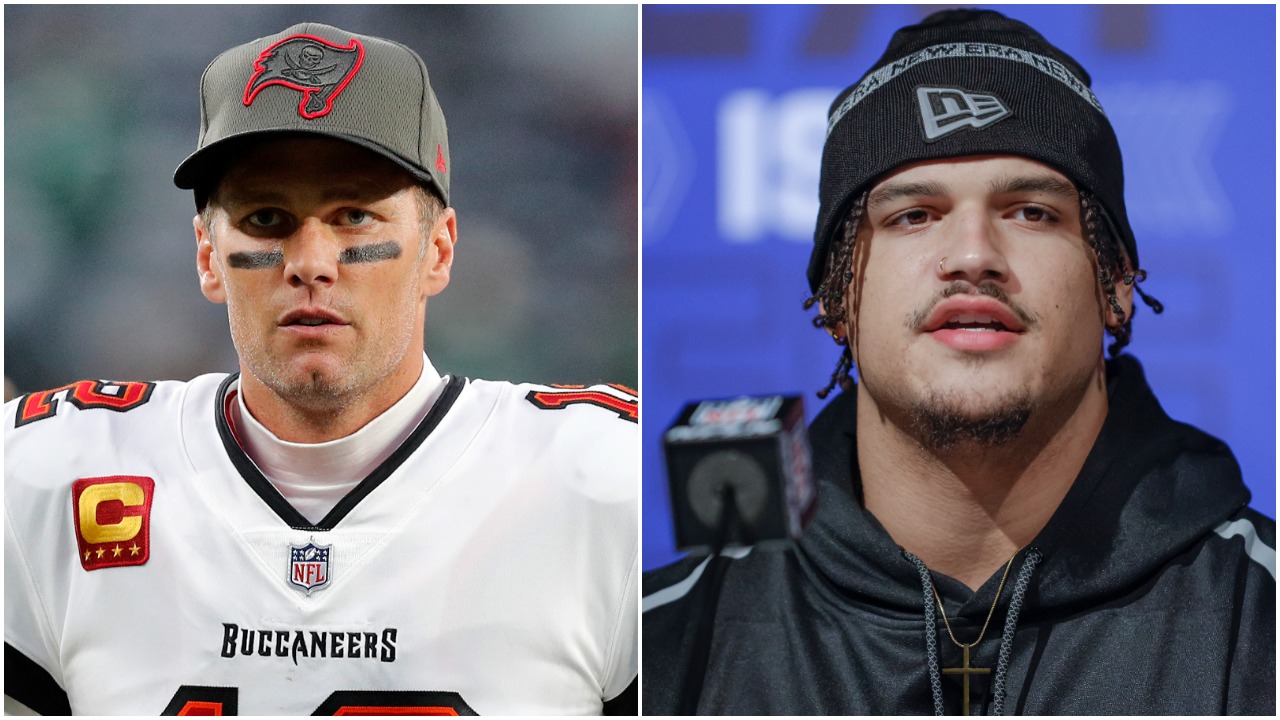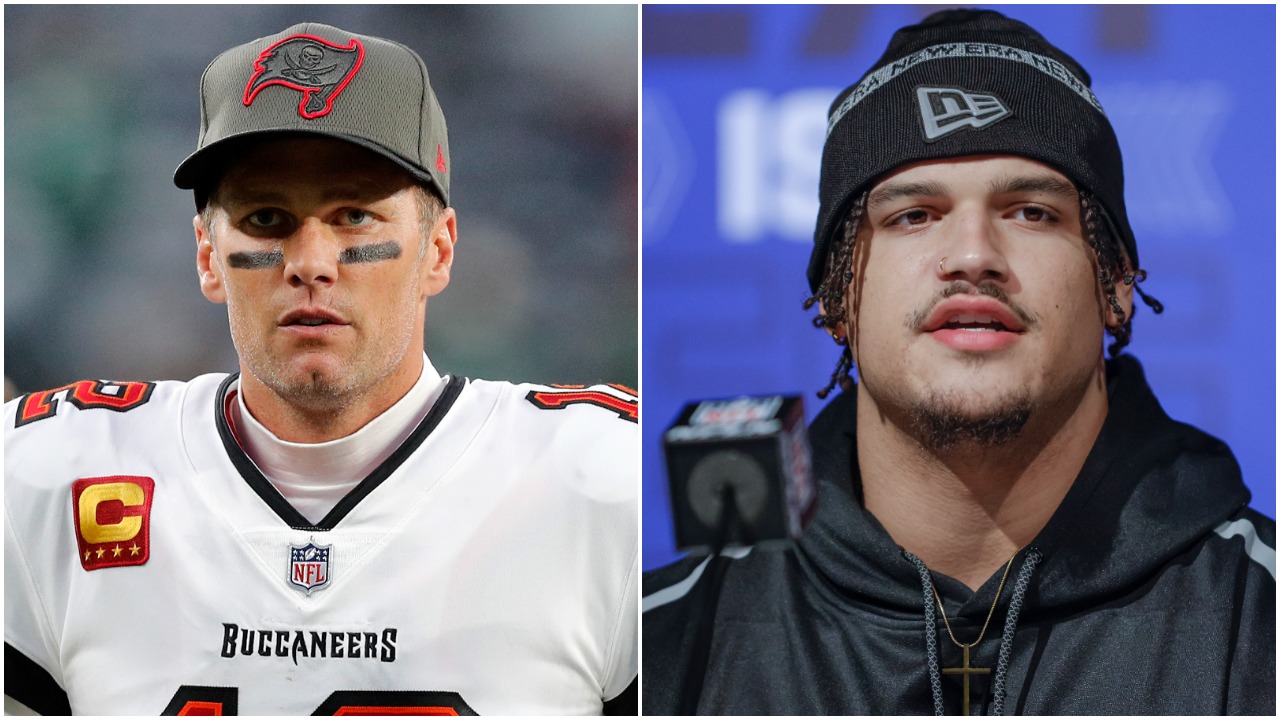 With the No. 33 overall pick in the 2022 NFL Draft, the Buccaneers selected Logan Hall, a 6-foot-6, 260-pound defensive end who played his college ball at Houston. In four years with the Cougars, Hall recorded 97 tackles in 50 games, 19.5 of those for a loss, including seven sacks.
So here's the fun part. Hall was born on April 22, 2000. The New England Patriots drafted Brady into the NFL on April 16, 2000. So Tom Brady has been in the NFL longer than Logan Hall has been alive.
As for the rest of his new teammates, Brady can't say he's been in the NFL longer than any of them have been alive, but a few weren't even a year old when he was taken with the 199th pick. And the oldest, Andre Anthony, was only three.
Logan Hall, DE, Houston: 04/22/2000
Luke Goedeke, OT, Central Michigan: 11/21/1998
Rachaad White, RB, Arizona State: 04/22/1999
Cade Otten, TE, Washington:04/15/1999
Jake Camarda, P, Georgia: 04/20/1999
Zyon McCollum, CB, Sam Houston State: 05/03/1999
Ko Kieft, TE, Minnesota: 01/20/1998
Andre Anthony, DE/OLB, LSU: 11/21/1996
Brady will celebrate his 45th birthday on August 3, about a month before he begins his 23rd NFL season, his third with the Buccaneers.
Stats courtesy of Sports Reference