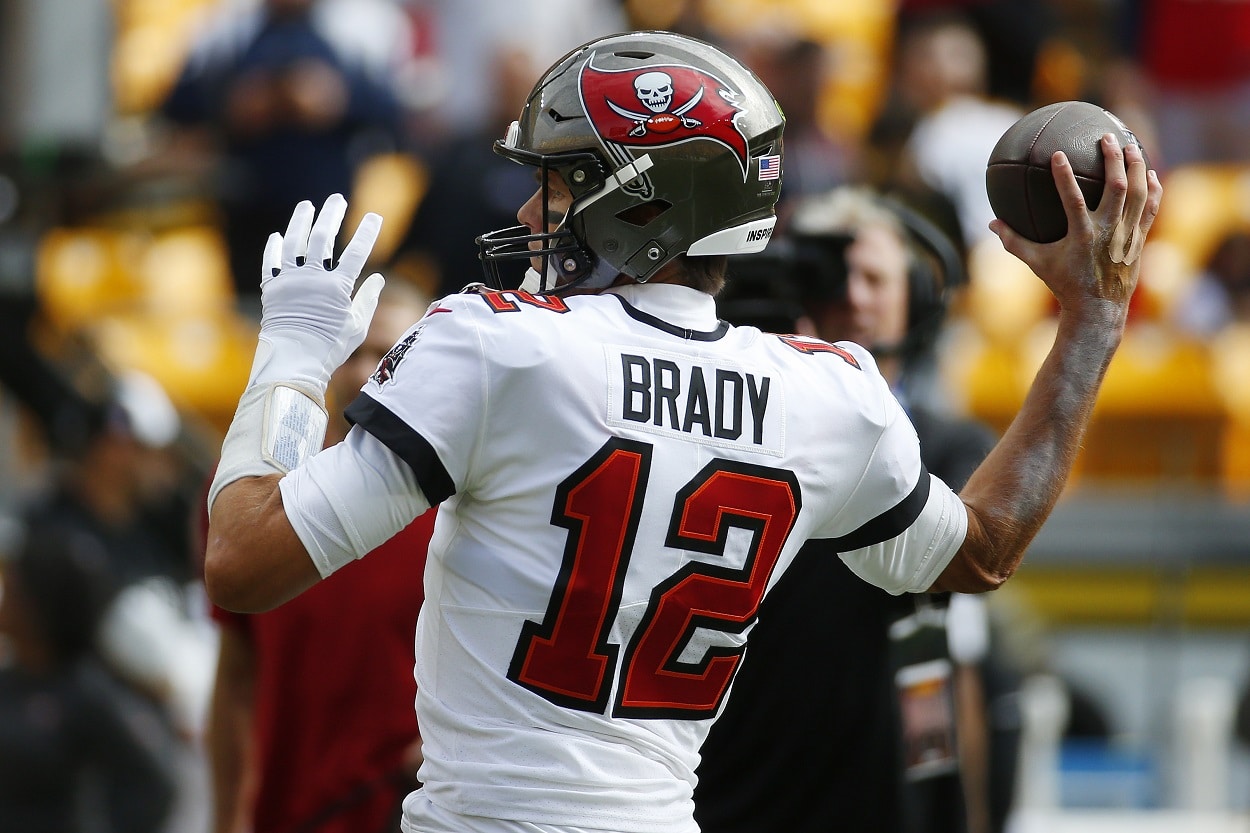 Tom Brady Taking Heat for His Actions During Cameron Brate's Scary Injury
Tom Brady is taking heat for his actions when Cameron Brate was being treated for a head injury.
Tom Brady and the Tampa Bay Buccaneers suffered their third defeat in four weeks on Sunday with an ugly loss to the Pittsburgh Steelers, who snapped a four-game losing streak with a 20-18 upset victory.
But the Bucs lost a lot more than just a football game as veteran tight end Cameron Brate suffered a head injury and was carted off the field.
With just over three minutes remaining in the third quarter, Brate, who signed with Tampa as an undrafted free agent in 2014, hauled in his second pass of the afternoon from Brady and took a shot from Steelers linebacker Myles Jack.
This was Brate's second head-related injury in the last three weeks. He suffered a concussion in the Bucs' Week 4 loss to the Kansas City Chiefs and missed last week's matchup with the Atlanta Falcons.
While Jack immediately waved for trainers to hit the field, it initially seemed as if Brate would get up before he smartly decided against it. He stayed on the turf for several minutes before the medical team brought out a backboard and then the cart to take him back to the locker room.
While he never stood up, Brate did give the thumbs up to let everyone know he was okay, and it was reported during the broadcast that he was moving all of his extremities, which was a good sign. As typically happens when players can't leave the field under their own power, the vast majority of Brate's Buccaneers teammates gathered around him to show their support.
But it wasn't everyone.
Tom Brady is taking heat for his actions during Cameron Brate's injury scare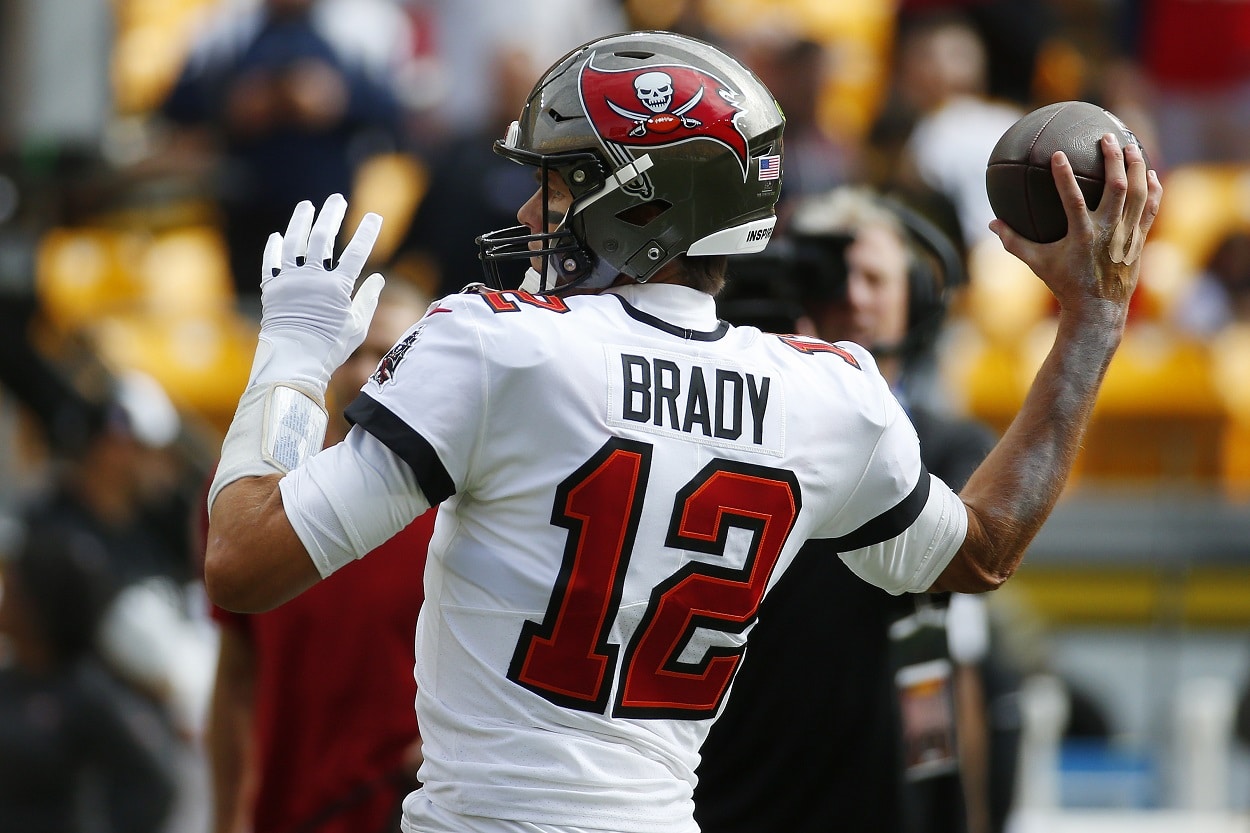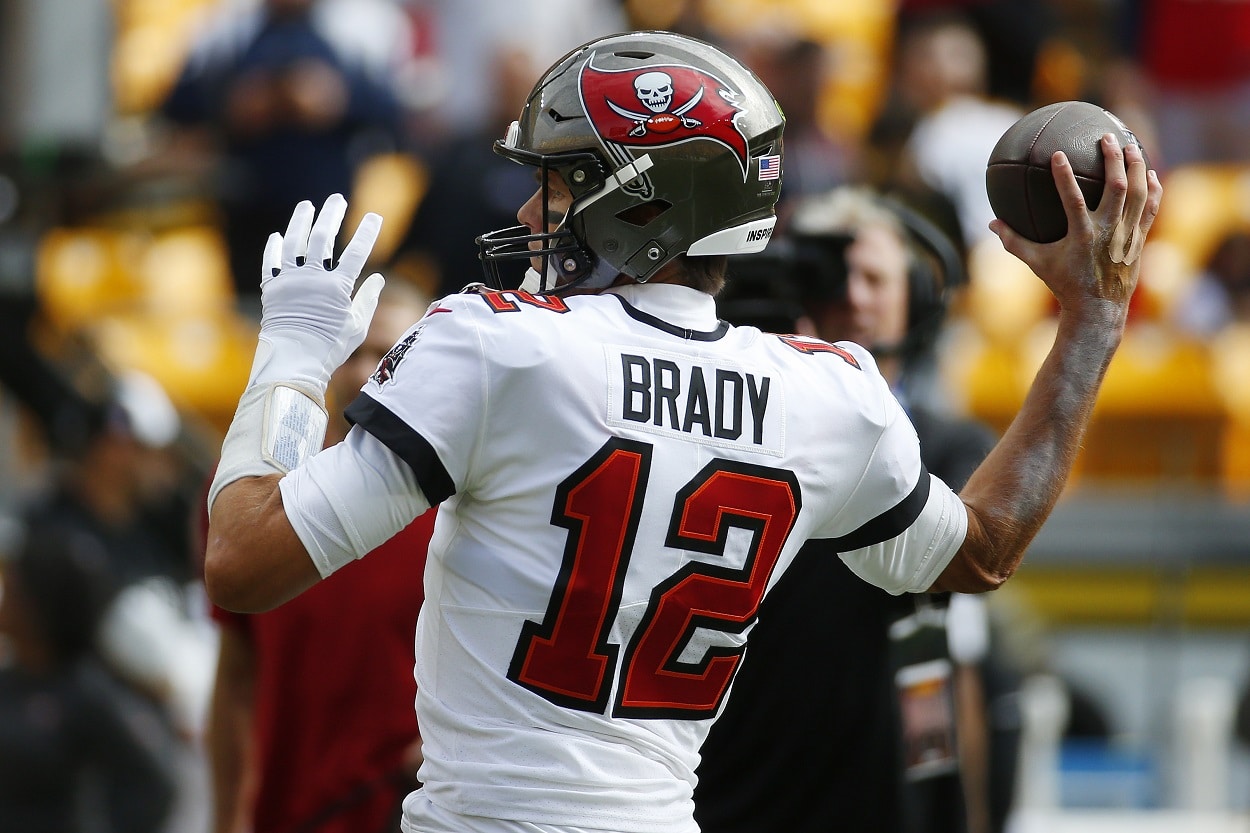 As Brate was being tended to, there was a noticeable absence from the crowd around him. And as you've obviously gathered by now, that absence was a certain seven-time Super Bowl champ.
So what was TB12 doing while his teammate was lying on the ground? Well, he was apparently keeping loose for when the action resumed.
Now, it must be said that we don't know if Brady was ever in the group before that particular shot was taken. As per usual, the television broadcast cut away for a time when Brate was on the ground. Perhaps Brady went in there, Brate told him to go and win the ballgame, and TB12 left to keep warm.
All we're saying here is that Brady is catching heat for seemingly not being overly concerned about his tight end.
Trust me. Those aren't the only two posts out there.
Perhaps Brady thought a few of his teammates, specifically his offensive line, didn't really want him around after this outburst in the second quarter.
What do you think? Was Tom Brady wrong for tossing passes while Cameron Brate was lying helpless on the field? Or was his warming up giving the Bucs a better chance to win?
Have thoughts on this topic? Keep the conversation rolling in our comments section below.