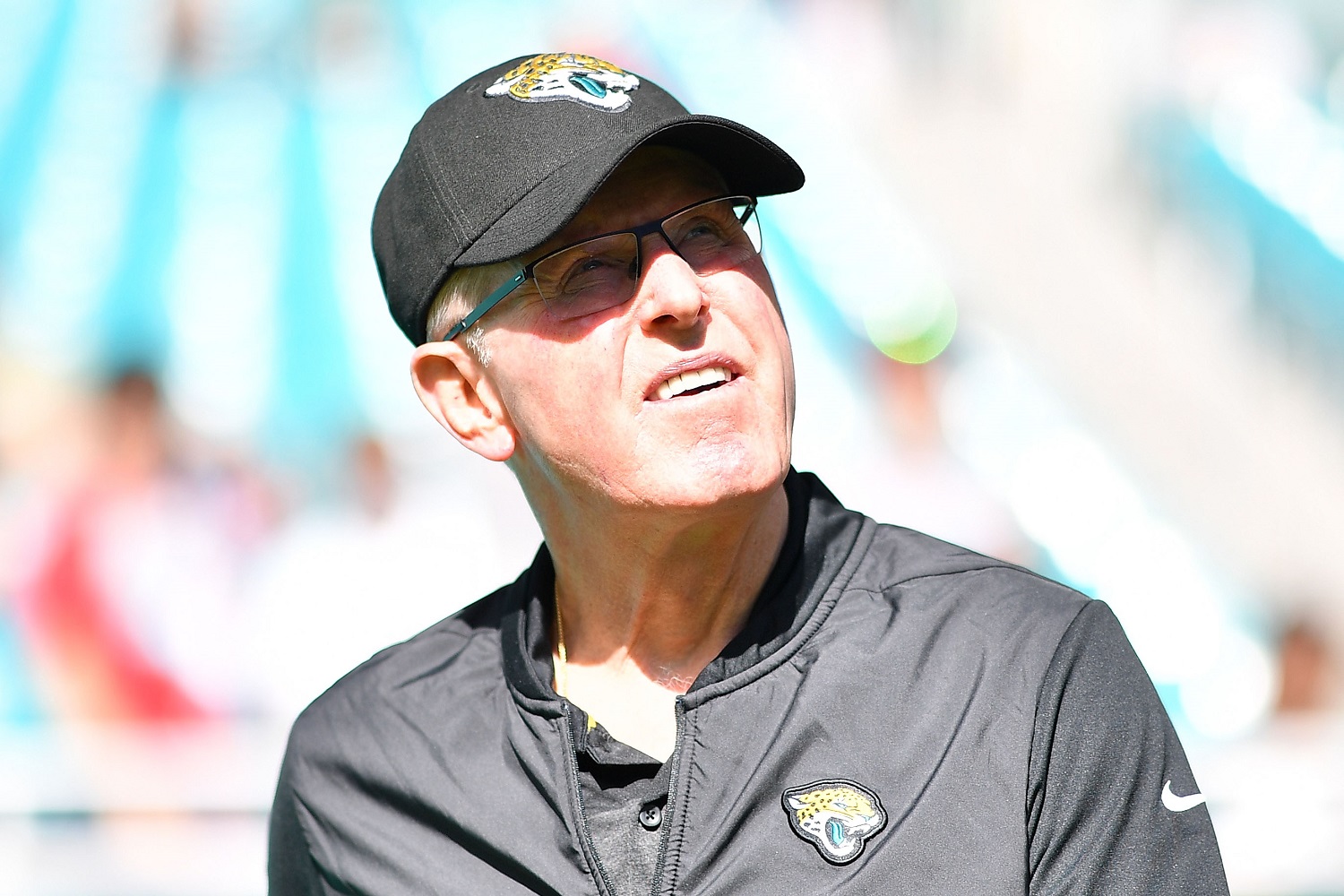 Tom Coughlin Was Good for the Jaguars' Team Unity Because Everyone Hated Him
Tom Coughlin won two Super Bowls coaching the New York Giants, but bringing his stern rules to the Jacksonville Jaguars as an executive there did not go over well with players.
Todd Wash served as the defensive coordinator in 2017 when everything came together for the Jacksonville Jaguars in a season that fell one victory short of Super Bowl 52. Oddly enough, one of the stars of that unit credits a team vice president as their driving force – for all the wrong reasons.
Cornerback Jalen Ramsey says a hatred of Tom Coughlin was a bigger factor than the love of hunting down quarterbacks as the Jaguars enjoyed their best season in nearly two decades.
The 2017 Jacksonville Jaguars made a quantum leap forward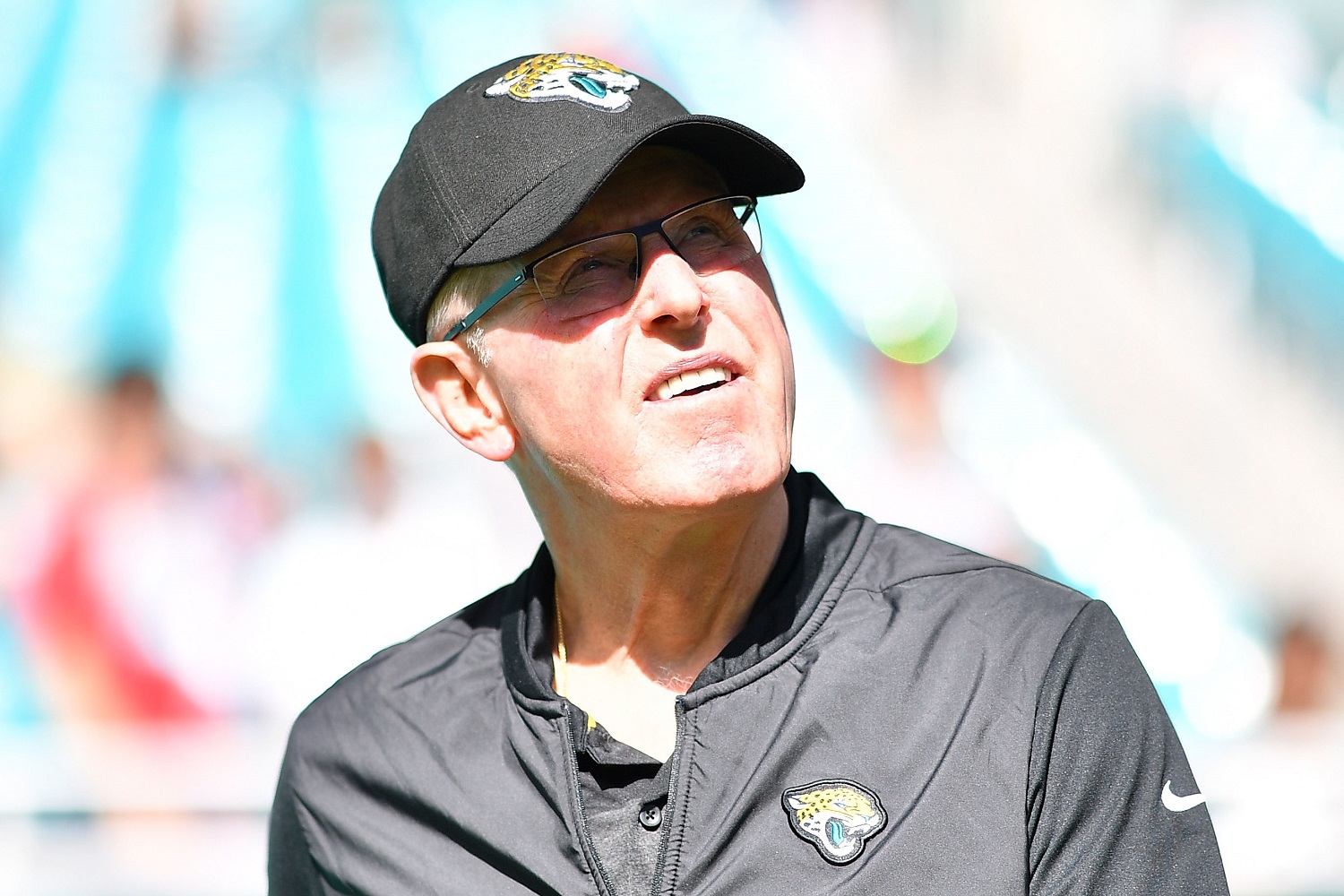 Six straight seasons of 11 or more losses required an overhaul by the Jaguars' ownership. The team came into the NFL as an expansion franchise in 1995 and the following year began a run of four straight playoff appearances, twice going to the conference final.
The beginners' luck slowly faded, and the Jags reached the playoffs just twice from 2000-16. They fired head coach Gus Bradley (14-48 record) with two games left in the 2016 season and began their retooling.
Coughlin, who retired as coach of the New York Giants a year earlier, assumed the role of vice president of football operations in January 2017, and the team made offensive line coach Doug Marrone the head coach.
The turnaround on both sides of the ball was startling. Blake Bortles' passing stats improved only marginally, but Leonard Fournette ran for 1,040 yards and nine touchdowns in 13 games as the Jaguars turned to a ground-game focus. First-team All-Pro picks Calais Campbell and Ramsey starred on a defense that ranked second in the NFL in scoring and yardage.
They went from 3-13 to 10-6, won two playoff games, and built a two-score lead over the New England Patriots early in the fourth quarter of the AFC title game before losing, 24-20.
And the locker room hated Coughlin every step of the way.
The Jaguars hated Tom Coughlin
Coughlin served as the Jaguars' original head coach, posting a 68-60 record in eight seasons and losing AFC Championship Games to Tennessee and New England in his first five years. He went on to coach a dozen seasons with the New York Giants, winning a pair of Super Bowls, before returning to Jacksonville in a front-office role.
Appearing with Aqib Talib on the Catchin' Fades podcast, former Jaguars cornerback Ramsey said players despised Coughlin for bringing with him the assortment of rules that may have instilled championship discipline in the Giants but eventually wore on players.
"We came together and we created a bond … that we were going to fight for each other, ride for each other, because to be honest, we (didn't) like Tom Coughlin," Ramsey said, as transcribed by Audacy.com. "That's what it came down to."
Coughlin was famous as a Giants coach for telling players they were late for meetings if they weren't there five minutes early.
"We didn't even feel like half the stuff he was trying to implement was even about football," Ramsey said. "Like, you've got to wear white socks? Damn, coach, it doesn't matter if I wear white socks or black socks, the receiver's going to get shut down regardless."
He added: "Nobody really liked him or rocked with him, so we decided as a team, like, forget him. Forget what they're going up top, and let's make this about us."
Coughlin couldn't derail Jalen Ramsey's career
Ramsey came to the Jaguars in 2016 as the fifth overall pick out of Florida State. He started all 16 games as a rookie and earned the first of his two first-team All-Pro honors the following season when he made four interceptions and defended 17 passes.
Jacksonville traded Ramsey to the Los Angeles Rams early in the 2019 season for two first-round draft picks and a fourth-rounder. He earned his fourth straight Pro Bowl honor last season while helping LA to a 10-6 record and a trip to the NFC playoffs.
The Rams locked Ramsey into a five-year, $100 million contract on the eve of the 2020 season.
All stats courtesy of Pro Football Reference.