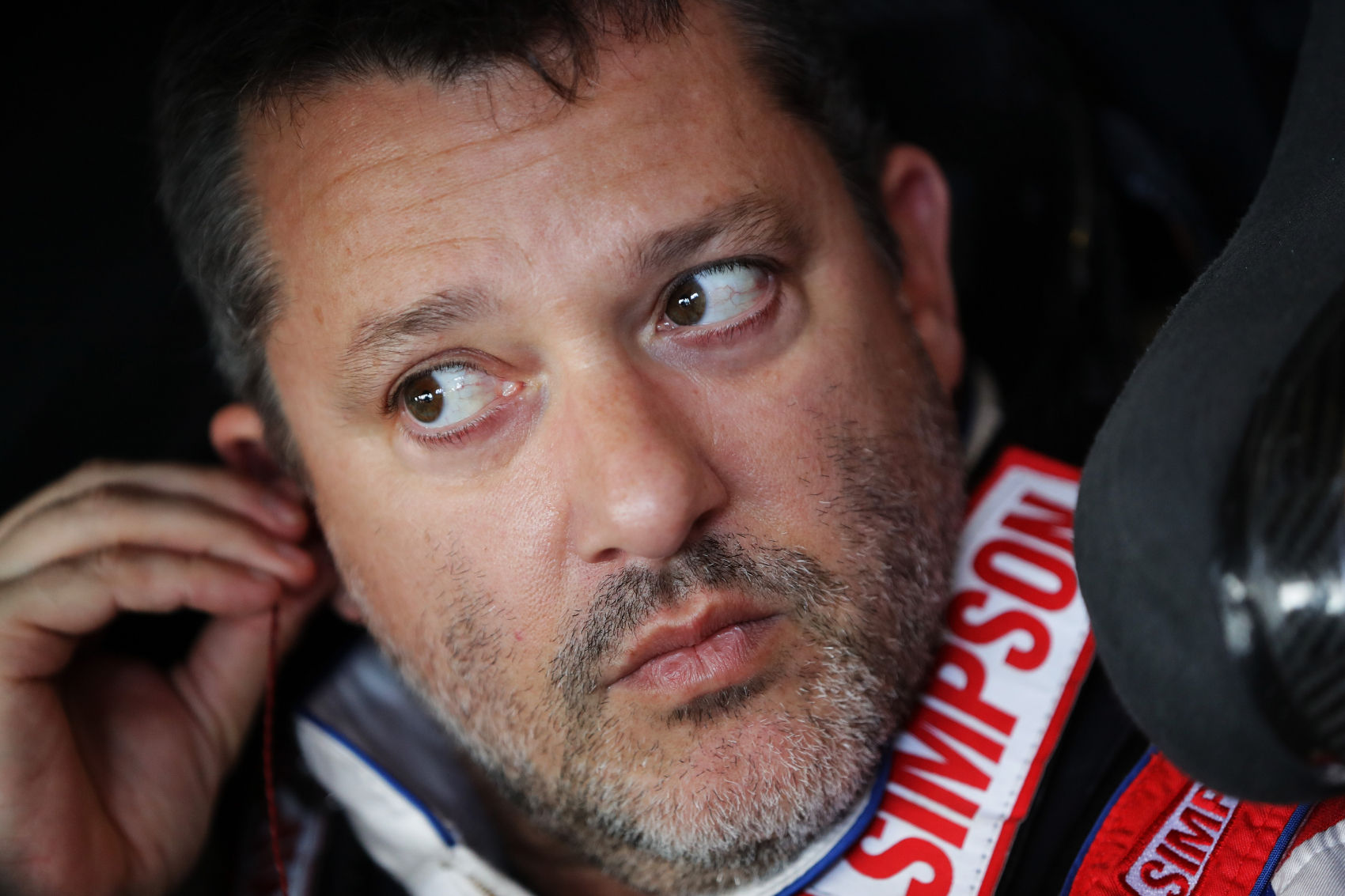 Tony Stewart's Latest Venture Left NASCAR Pretty Unhappy
Tony Stewart is a NASCAR Hall of Famer and a legend in the racing world. However, NASCAR isn't too happy about his new racing venture.
Tony Stewart is a NASCAR legend. He had an incredible amount of success as a driver across multiple motorsport circuits and has also been a successful team owner. However, while he is in the NASCAR Hall of Fame, Stewart's latest racing venture potentially rubbed NASCAR the wrong way. In fact, Stewart recently revealed that "they weren't very happy" when they found out about his new racing series, the Superstar Racing Experience.
Tony Stewart is a NASCAR legend
When you think of some of the most legendary drivers to ever race in NASCAR, Tony Stewart is one of those names that almost instantly comes to mind.
Stewart won three NASCAR Cup championships as a driver in 2002, 2005, and 2011. He is also the only driver to ever win both a NASCAR Cup Series and an IndyCar title. Additionally, Stewart won his 2011 Cup title not only as a driver but as a team owner as well. He then won another title as a team owner in 2014 when Kevin Harvick won the Cup title.
His accomplishments in NASCAR ultimately led to him getting inducted into the NASCAR Hall of Fame.
"The bulk of the time, I knew I had to be on my game. I mean the guy's tenacious. If you left the slightest opening, he was going to take it," Jimmie Johnson said of Stewart, according to NASCAR.com. "I just respected that and enjoyed it. … I knew when that orange hood was coming, I was fighting for my life."
He is starting a new racing series
Tony Stewart has raced in almost every circuit imaginable. However, he is now helping start a new racing series, the Superstar Racing Experience.
Superstar Racing Experience will have 12 drivers from across racing compete "in equally prepared cars specifically built by [Ray] Evernham," according to The Athletic. Jordan Bianchi of The Athletic described it as "a modern-day version of the International Race of Champions."
So far, Stewart, Bill Elliott, Helio Castroneves, Tony Kanaan, Ernie Francis Jr., Willie T. Ribbs, Bobby Labonte, Mark Webber, and Paul Tracy have all agreed to run a six-race schedule. The season will begin on June 12 and air on CBS.
"I think it's something people want, I think people enjoyed IROC," Stewart said, according to The Athletic. "The thing about IROC is that it was 12 equally prepared cars and you had drivers from NASCAR, IndyCar, sports cars, dirt track racing. And we're going to bring a diverse group of drivers in, and it's not just old retired drivers." 
NASCAR wasn't too happy about Tony Stewart's Superstar Racing Experience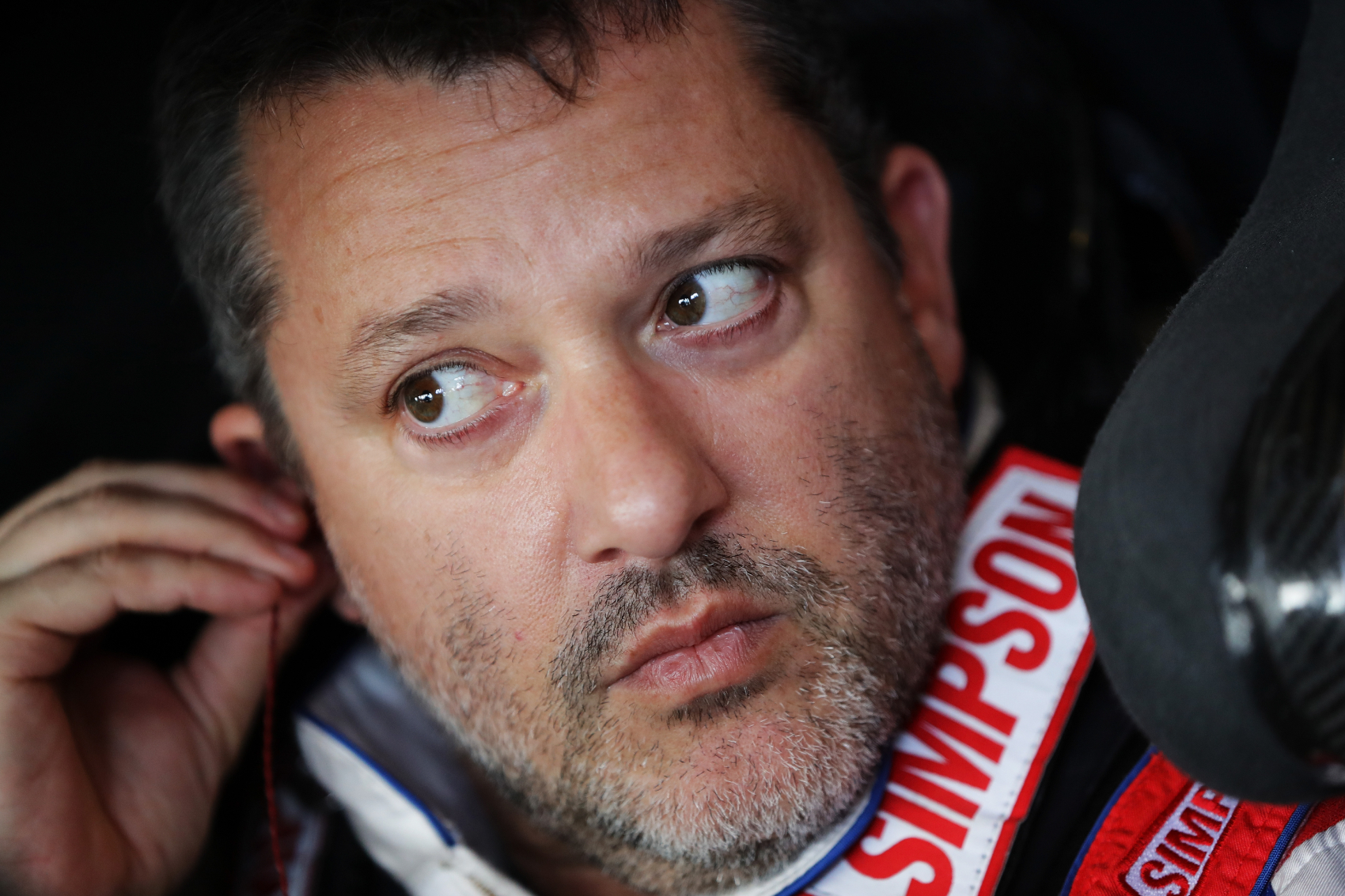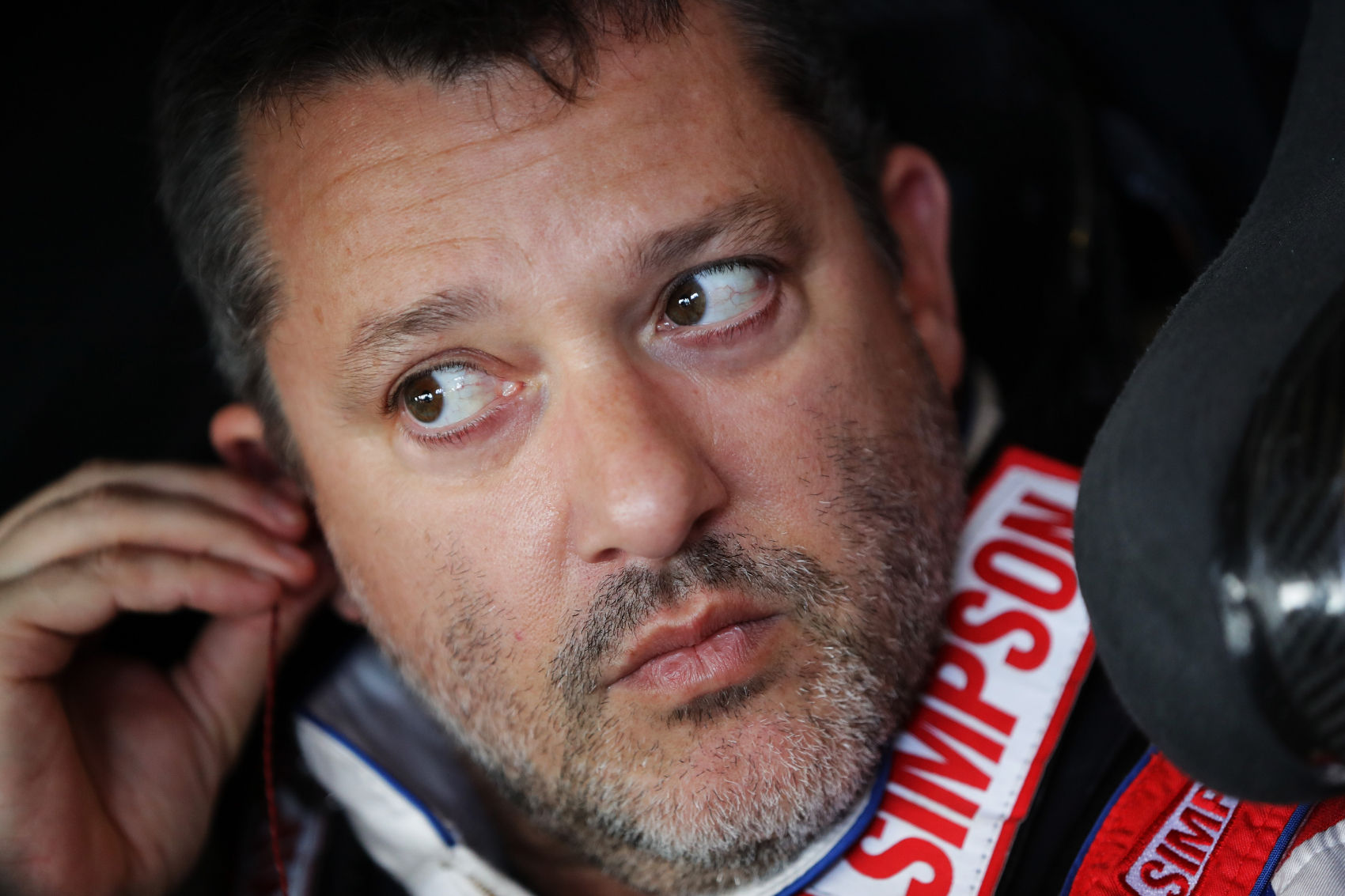 Stewart recently received the question about how NASCAR reacted to Superstar Racing Experience, and he revealed that they weren't too thrilled.
"They weren't very happy, which seems odd to me because I always thought the IROC series added value to the NASCAR weekend," Stewart said, according to The Athletic. "And, obviously, our races are not on NASCAR tracks on NASCAR weekends. They weren't very happy about it at first. They thought it was going to be another stock car series and that's not really what it is. It's not really anything. It's just a car we're building to put 12 guys in and we're taking to short tracks around the country. But NASCAR has to protect their brands as well and we definitely understand that and we're definitely working with them. Once we explained to them what we were doing, they ended up easing up a bit."
So, is NASCAR open to it now? Kind of.
"It's a slow thaw," Stewart said, according to The Athletic. "They don't like anything that could be competition and we understand that, but we've worked really hard to try to reinforce to everybody that that's not what this is about. This was never designed to be competition to NASCAR."
It should be fun to see how Superstar Racing Experience goes once the season starts this summer. It will also be interesting to see if NASCAR actually ends up embracing the new series.
Like Sportscasting on Facebook. Follow us on Twitter @sportscasting19.