NASCAR Reporter Jamie Little Reveals Why She Left ESPN and Moved To FOX
One of the more recognizable faces around NASCAR over the years has been that of reporter Jamie Little. Many people remember watching Little make history as a female pit reporter on ESPN. However, after spending over a decade at ESPN, she now works for FOX Sports. So, why did she choose to leave the network that she had so much success at and ultimately join another one?
Jamie Little started her career at ESPN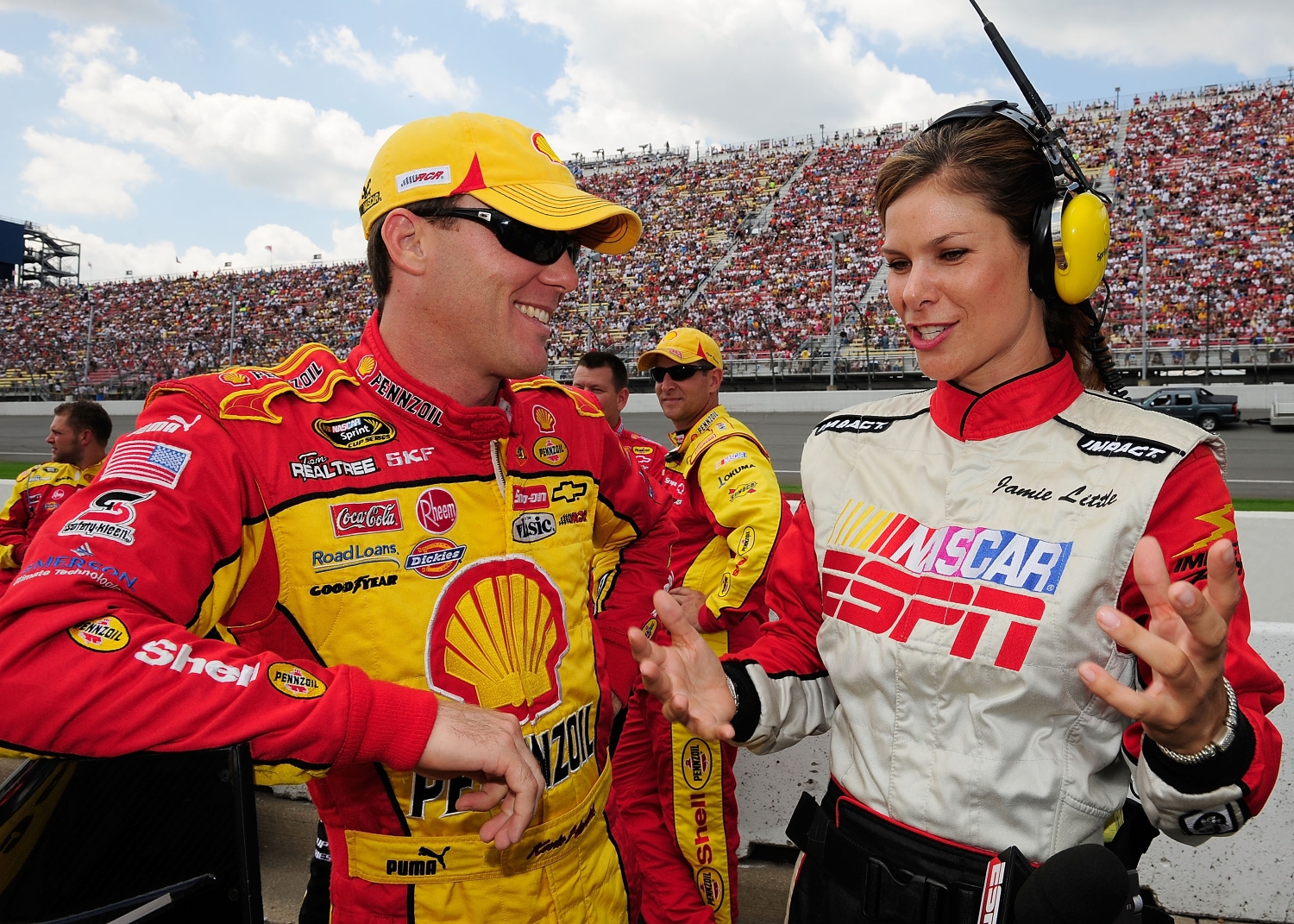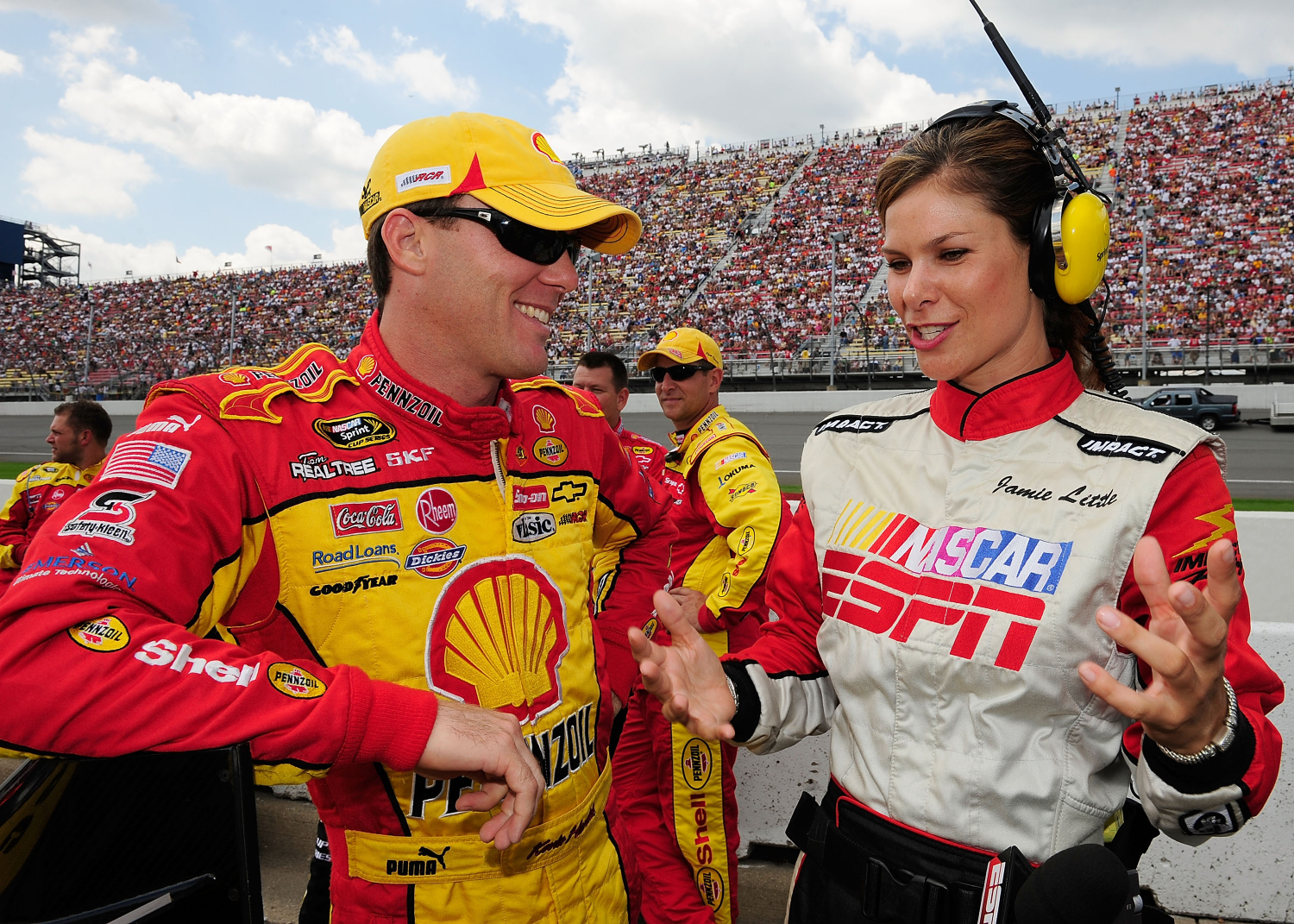 Jamie Little's career at ESPN all started because of a decision she made at a young age.
"I moved out when I turned 18, I didn't know what I was going to do with my life, and just stayed involved in the racing community, and decided I wanted to pursue announcing," Little said to Sportscasting. "So, I went up to a guy with an ESPN microphone at a race, and he said, 'Well, I'm a freelancer, and if you want to tag along around here to the local races, you can.' And I ended up doing that for two-and-a-half years and kind of climbed the ranks pretty quickly."
She then worked at ESPN while still in school, and was then ultimately at the network for 13 years, according to her FOX bio.
While she was there, Little became one of the first female reporters in X Games history and was the first female TV pit reporter to cover the Indianapolis 500.
However, despite finding a tremendous amount of success at ESPN, Little joined FOX in 2015.
Why did she leave ESPN and move to FOX?
Little covered NASCAR on ESPN from 2007 through 2014, but the network's contract with NASCAR only went through 2014. This forced Little to make a big decision, as FOX's extension with NASCAR would soon begin in 2015 and run through 2022, according to USA Today.
"When that was coming up, I'd only been with ESPN, so I had no idea if I'd have other opportunities or what would happen," Little said. "I feel like I was with the competitor. So, how could FOX possibly pick me up?"
Although they no longer had a contract with NASCAR, it appears that ESPN wanted to keep Little.
"My boss at ESPN said, 'You could do whatever. If you want to do some drag racing, or if you want to try football, baseball, sky's the limit. If you want to try, we'll make a contract to keep you here,'" Little said. 
That wasn't what Little wanted, though.
"I just remember thinking,'  That's never been my deal. I've never just taken jobs because it's a job or because I want to get into a bigger sport like NFL. I always stay where I'm passionate about. That's just kind of been my deal,'" Little said.
This then led to Little joining FOX in 2015. She has since continued to cover NASCAR, as she covers the pit road for the Cup and Xfinity Series. She has continued to make history, too, as, in 2015, she became the first female TV pit reporter to cover not only the Indianapolis 500 but also the Daytona 500. Additionally, FOX recently announced that Little will become the first woman TV play-by-play announcer of a national racing series.
Jamie Little reveals the differences between ESPN and FOX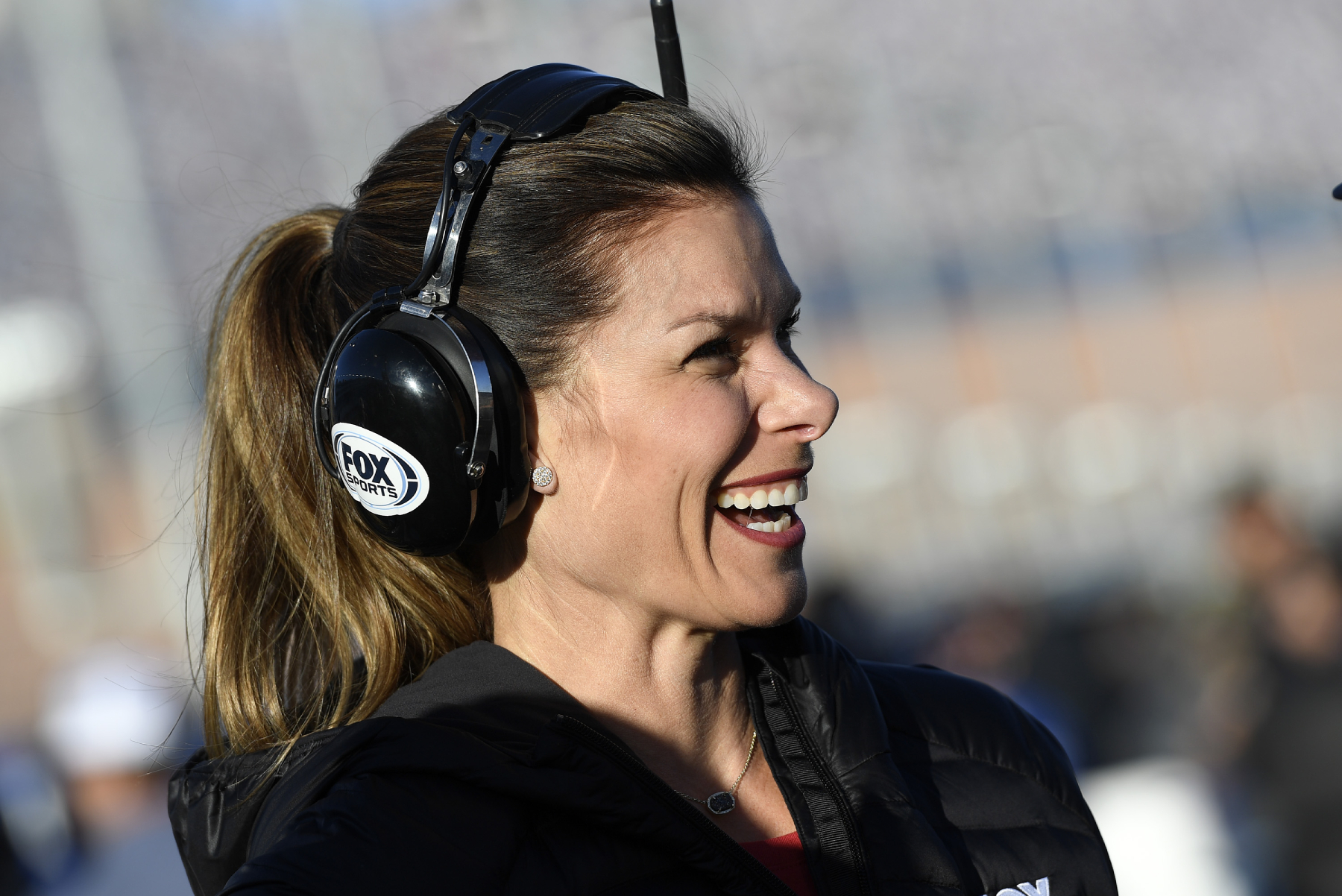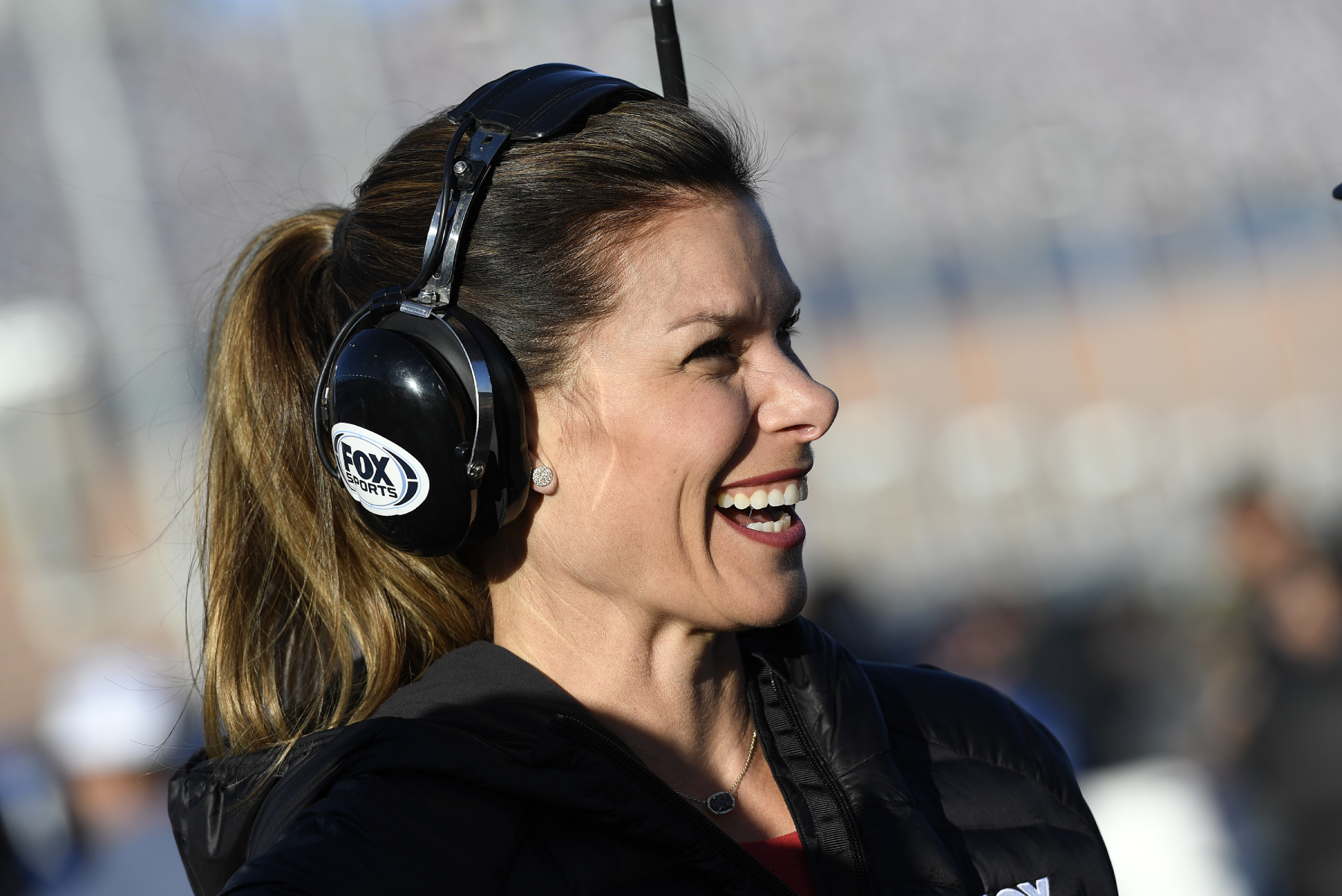 So, since she has worked for two of the biggest sports networks, what is the difference between the two of them?
"They are very different. I think you can tell by the way that they cover sports," Little said. "I always looked at ESPN and ABC as very buttoned-up, more strict. They're a bigger corporation. So, your chance of talking to your head bosses, it's not very often. You're one of many out there in the field. And I feel like the approach with ESPN was like, 'You're lucky to work for our network. So, you are branded, you wear a fire suit, and that's where you stay.'"
Little continued: "I go over to FOX and right away they're like, 'You're not wearing a fire suit. We want you to show your personality. We signed you because we like who you are, and be yourself.' So, they embrace their people. They let you be you. I don't even wear logos very often on the air. It's up to me if I do or don't."
Despite being happy at FOX, though, Little is still grateful that she got to work at ESPN.
"The way that they taught me to be who I am on the air and as a broadcaster, I don't think I could have gotten those skills anywhere else," Little said. "They really did a great job of helping groom me."
It's certainly interesting to hear the comparisons between the two networks. No matter what network she is on, though, Jamie Little will have success anywhere.