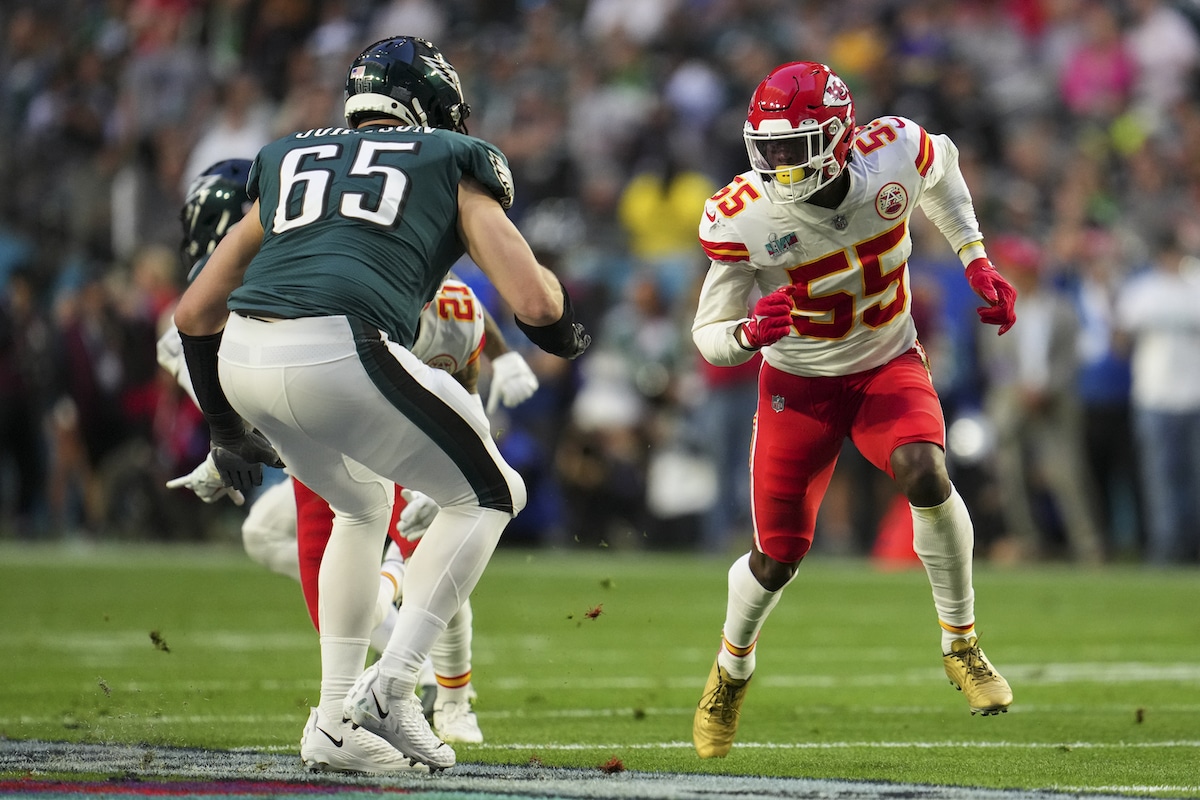 Top Pass-Rushers Still on the NFL Open Market Include a Former No. 1 Overall Pick and a 2-Time Super Bowl Champion
If your NFL team still needs a pass-rushing boost, the open market has some intriguing options.
If you can get after the quarterback, there's a place for you in the NFL. The modern game has made it necessary for teams to maintain a steady stable of top pass-rushers such as Micah Parsons who can make life miserable for opposing signal-callers. Plus, having quality depth along the defensive line can take pressure off your own offense to put up big point totals on a weekly basis. 
With free agency in the rearview mirror and the 2023 NFL Draft complete, several franchises have made substantial investments to upgrade their pass rush. However, a handful of general managers could be in the hunt for an established edge defender as training camp draws closer.
Luckily for them, a few top pass-rushers remain available, including a former No. 1 overall pick who's never quite lived up to the hype and a seemingly ageless veteran who should be on every contender's radar. 
5. Justin Houston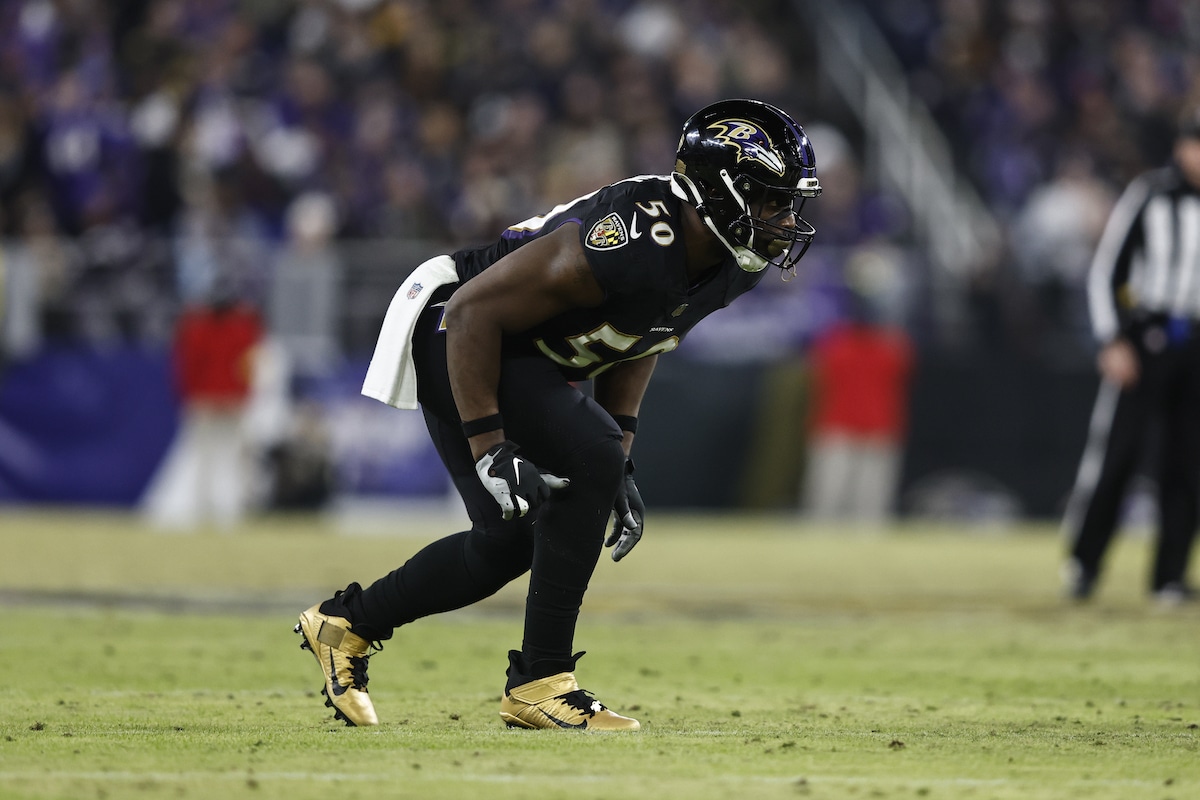 Age: 34
Former Team: Baltimore Ravens
2022 Stats (14 games): 21 tackles (7 TFL), 9.5 sacks, 17 quarterback hits, 1 interception, 1 forced fumble
More than a decade into one of the most underrated careers in NFL history, Justin Houston hasn't lost the explosive first step that's helped him rack up 111.5 sacks in 144 games. The longtime Kansas City Chiefs star hasn't earned a Pro Bowl berth since 2015, but he's still put up terrific numbers, including 9.5 sacks on just 397 snaps in 2022.
Plus, Houston's toughness and leadership earned him widespread respect with both the Indianapolis Colts and Baltimore Ravens. 
With perhaps a year or two left in the tank, the 34-year-old has limited opportunities to secure his first Super Bowl ring. As a testament to how long he's been around, one of his most logical landing spots would have been considered the worst destination for any NFL player when he entered the league in 2011: the Jacksonville Jaguars. Besides having a generational talent at quarterback, the franchise plays in a division ripe for the taking. 
If the Jaguars want to do everything possible to set Trevor Lawrence and Co. up for success, signing a four-time Pro Bowler to both rush the passer and tutor 2022 No. 1 overall pick Travon Walker would be a home-run move. 
4. Yannick Ngakoue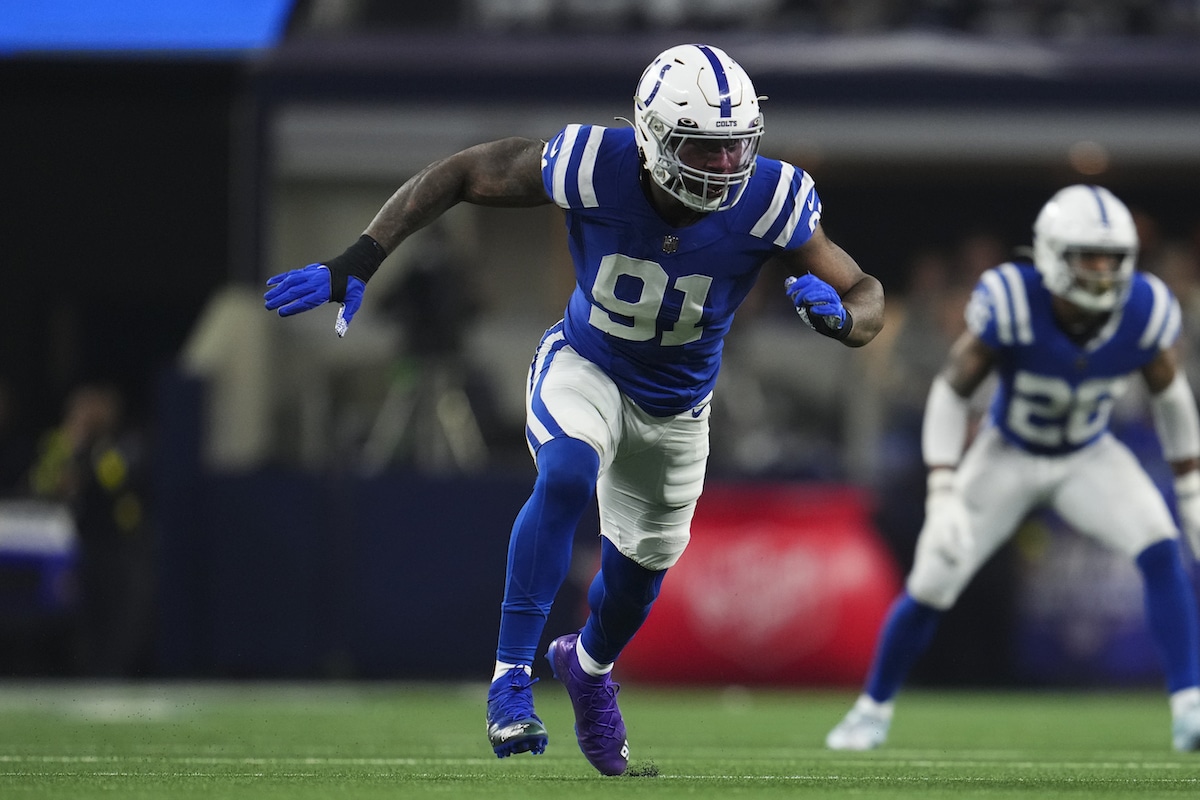 Age: 28
Former Team: Indianapolis Colts
2022 Stats (15 games): 29 tackles (8 TFL), 9.5 sacks, 16 quarterback hits, 1 fumble recovery 
After serving as a building block of the Jacksonville Jaguars' once-elite defense, Yannick Ngakoue has transitioned to the mercenary life.
The talented pass-rusher has suited up for four teams since 2020 — and has been productive at each and every stop. In fact, based solely on his numbers from last season, it's hard to figure out why the 28-year-old remains unsigned. 
Ngakoue's 6-foot-2, 246-pound frame does make him a poor fit for certain schemes. Never touted as a stout run defender, he's essentially a designated rusher who can come in on obvious passing downs and use his speed to get by slow-footed offensive tackles.
Still capable of consistently putting pressure on quarterbacks (19.5 sacks and 39 QB hits over the last two seasons), Ngakoue would be a fantastic addition to a Miami Dolphins team that got solid play out of fellow veteran free agent Melvin Ingram III in 2022 and is looking to mold Jaelan Phillips into the NFL's next superstar pass-rusher. 
3. Leonard Floyd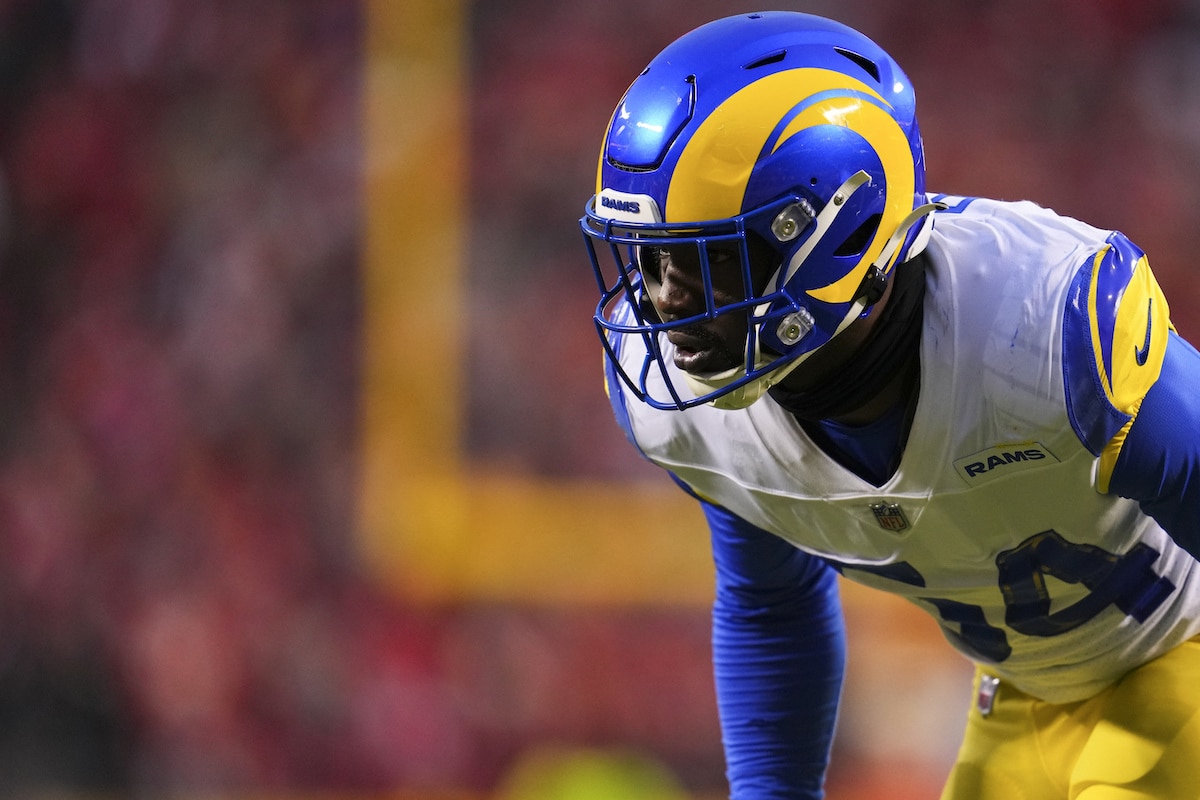 Age: 30
Former Team: Los Angeles Rams
2022 Stats (17 games): 59 tackles (10 TFL), 9 sacks, 22 quarterback hits, 1 fumble recovery
Despite totaling 29 sacks and 59 quarterback hits across the last three seasons, Leonard Floyd received his walking papers from the Los Angeles Rams this offseason. A victim of the franchise's "eff them picks" strategy, the productive outside linebacker does have one factor working against him when it comes to finding a team willing to pay him: the Aaron Donald effect. 
Widely viewed as a bust after registering just 18.5 sacks in 54 games with the Chicago Bears, Floyd shed that label by becoming a solid starter in LA. However, it's fair to wonder how much of his production came from offensive lines devoting their attention to the Rams' All-Pro defensive tackle. Given his lackluster sack numbers from the first four years of his career, Floyd has to prove he can be the guy without a Hall of Fame-caliber superstar lined up next to him.
As a battle-tested veteran who's best utilized as a No. 2 pass-rusher, he would be a great fit with the Green Bay Packers behind starters Rashan Gary and Preston Smith — especially if first-round rookie Lukas Van Ness needs time to develop. 
2. Frank Clark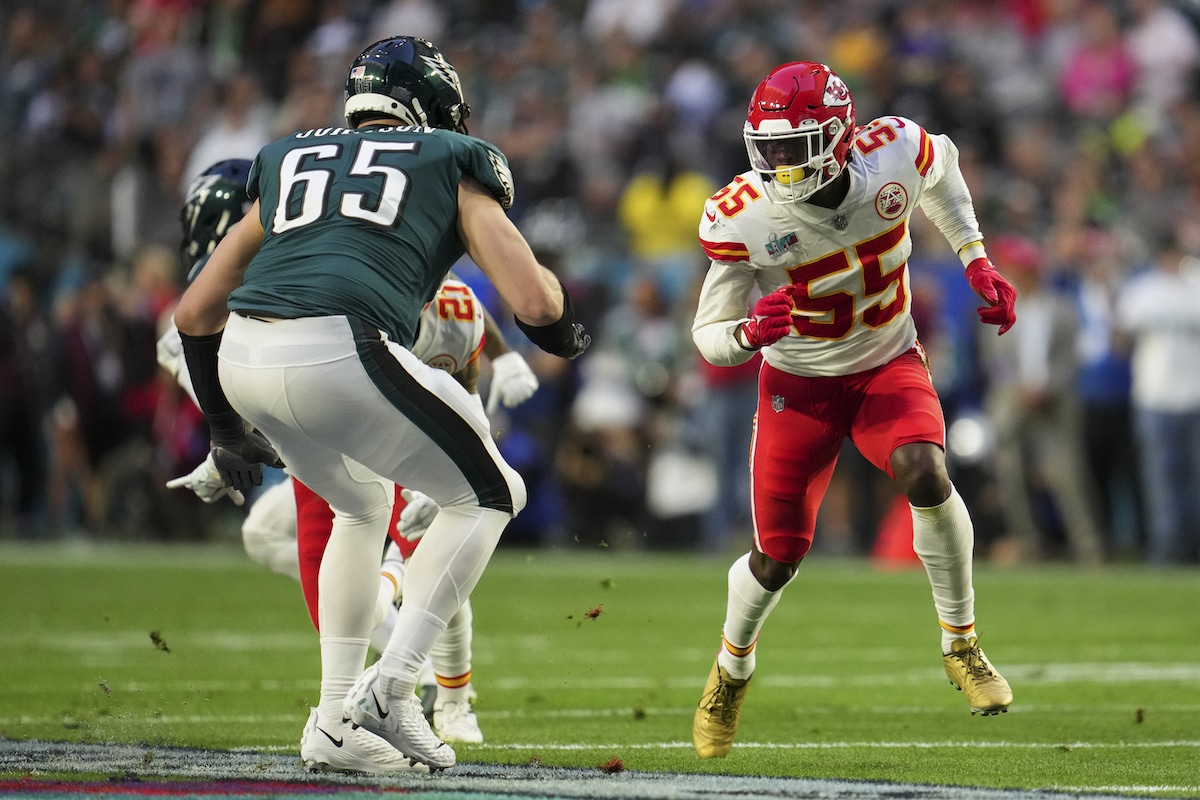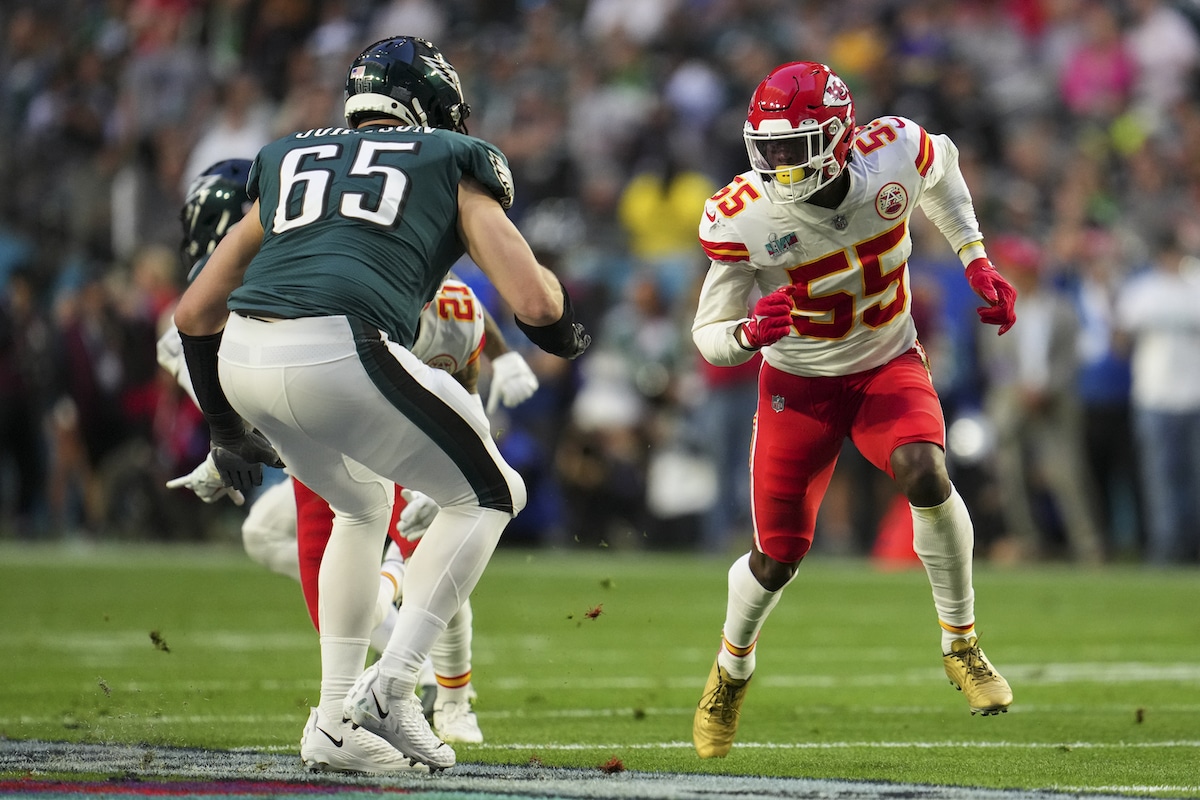 Age: 29 
Former Team: Kansas City Chiefs
2022 Stats (15 games): 39 tackles (8 TFL), 5 sacks, 13 quarterback hits, 1 forced fumble, 1 fumble recovery
Acquired in a blockbuster deal with the Seattle Seahawks, Frank Clark never came close to replicating the success he enjoyed in the Pacific Northwest. However, he won two Super Bowl rings and made nearly $78 million during four up-and-down seasons with the Kansas City Chiefs.
At this stage of his career, the soon-to-be 30-year-old clearly isn't worth that type of money. 
However, Clark's penchant for raising his game in the playoffs certainly makes him a worthwhile signing for a team that believes it's one pass-rusher away from being a legit contender. Ironically enough, the team that makes the most sense for Clark is his old home: the Seattle Seahawks. But what's a fair price for a declining player who hasn't played a full season since 2018? And would John Schneider and Pete Carroll entertain a reunion?
1. Jadeveon Clowney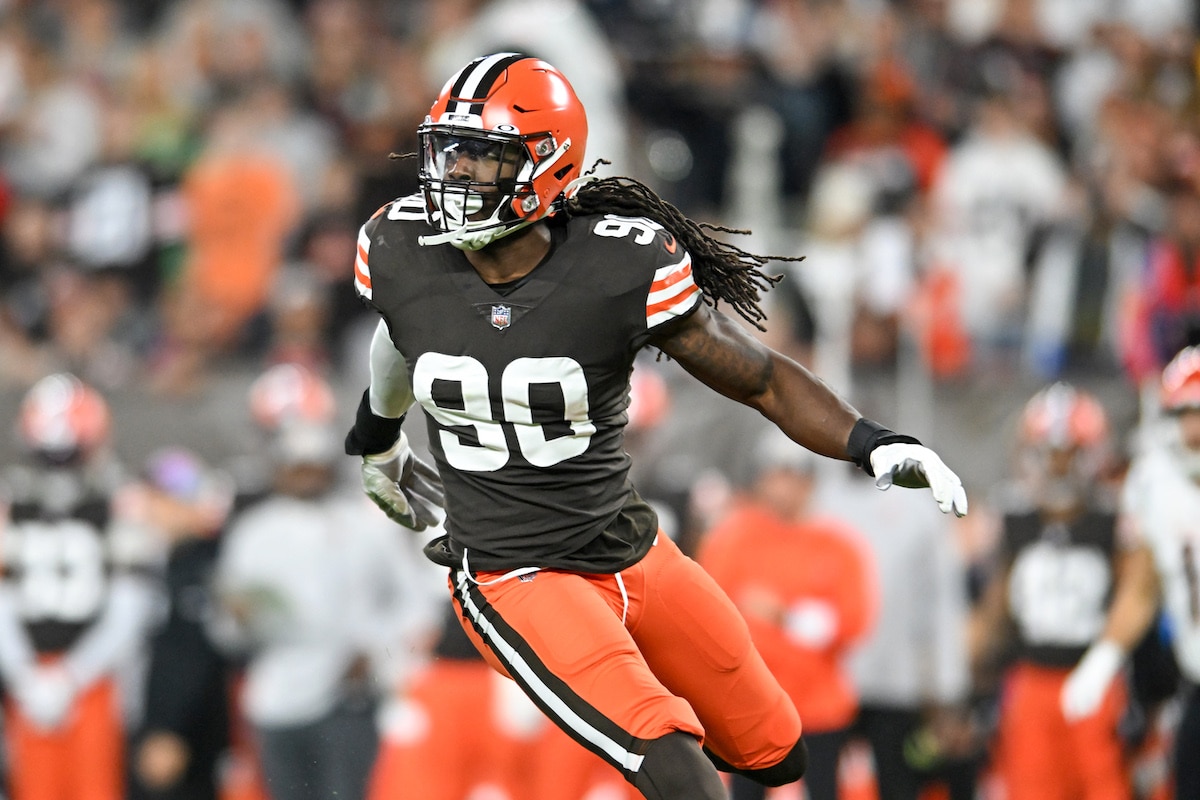 Age: 30
Former Team: Cleveland Browns
2022 Stats (12 games): 28 tackles (4 TFL), 2 sacks, 4 quarterback hits, 1 forced fumble, 1 fumble recovery 
Now on the wrong side of 30, Jadeveon Clowney no longer has Father Time or the appeal of "untapped upside" on his side. Coming off a highly productive 2021 campaign that included nine sacks and 19 quarterback hits, the No. 1 pick of the 2014 NFL Draft delivered a completely forgettable encore performance.
After failing to stay healthy (a theme since his rookie season), registering just two sacks (the third time in four seasons he's recorded three or fewer), and making it known he has no desire to return to Cleveland, Clowney's stock couldn't be lower. 
However, given his draft pedigree, frame, and name recognition, he should still be a consideration for a few teams. The Baltimore Ravens, for example, have invested several early-round picks along the front seven in recent years, but they would benefit from having a veteran presence in the room. Clowney's ability to play from a two- or three-point stance would also give second-year defensive coordinator Mike MacDonald the flexibility to deploy the 6-foot-5, 255-pounder from a number of positions.