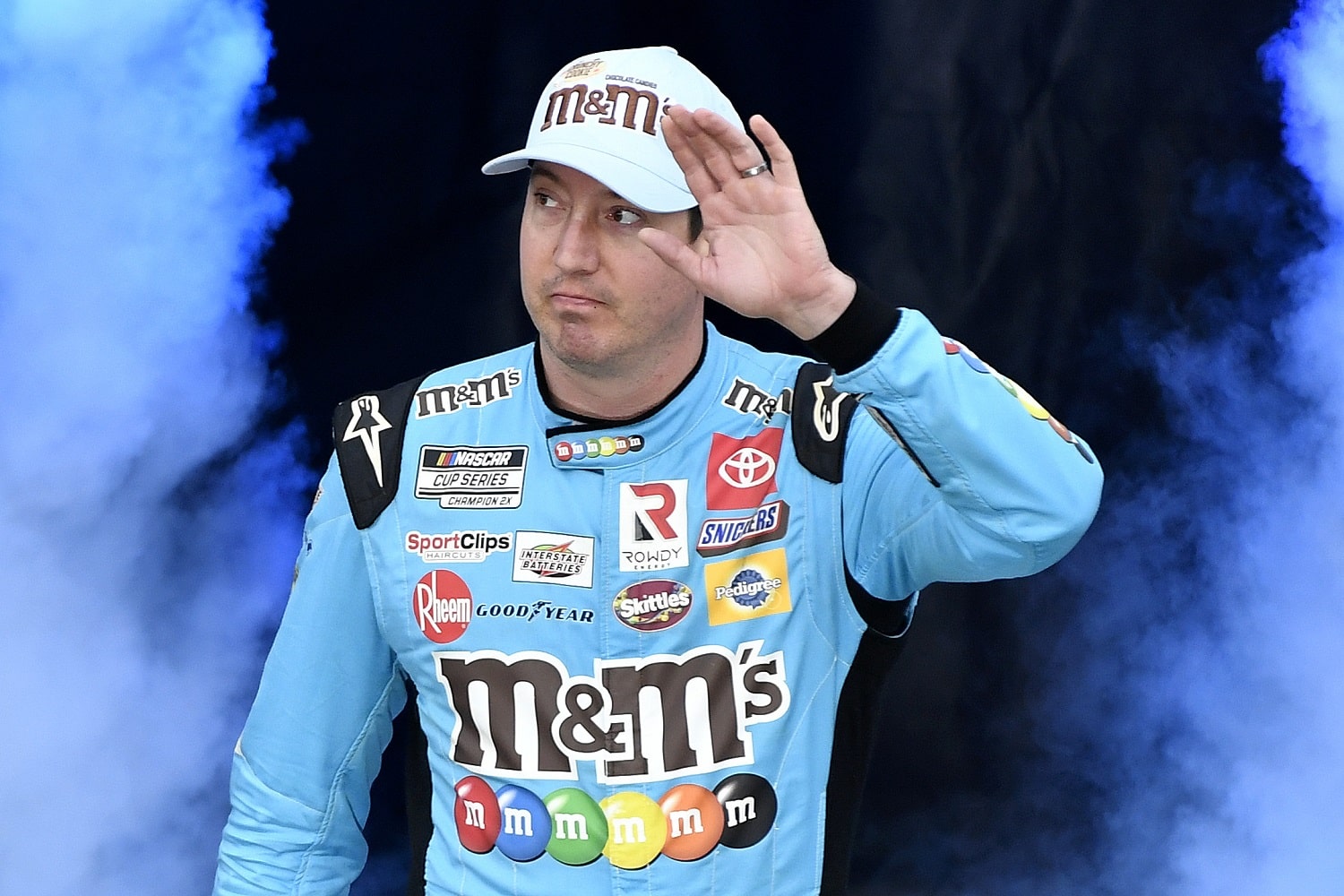 Toyota Keeps the Heat on Over Kyle Busch's Tenuous Status at Joe Gibbs Racing
A top Toyota executive is making it clear that keeping Kyle Busch at JGR and in the manufacturer's family is a priority.
Joe Gibbs cannot win. Two days after his NASCAR Cup Series team experienced what could be its breakthrough moment in the Next Gen car, a major unresolved issue once again reared its head.
Given that the source happens to be Joe Gibbs Racing's most important partner and the subject is Kyle Busch, the NFL-coach-turned-race-team-owner can't just ignore the issue.
Kyle Busch's frustration boiled over
It's been a little less than a month since Kyle Busch went public over his frustrations with his future in the NASCAR Cup Series. Busch broke into the sport's top ranks with Hendricks Motorsports in 2003 and moved to Joe Gibbs Racing in 2008, remaining there since.
At 37 years old, he has already won more races in NASCAR's three major series than anyone in history, and he remains every bit as relevant today as he was while winning Cup Series crowns in 2015 and '19. He won two races in 2005, which was Busch's first full Cup Series season, and has triumphed at least once in every year since.
Despite the sparkling resume, Busch still has no idea what he'll be doing next season, Mars, Inc., the maker of M&Ms, is leaving NASCAR at the end of the year, meaning Busch is losing about 75% of his sponsorship money. With no new deals finalized, Busch is anything but assured of driving for JGR in 2023.
He allowed his frustration to boil over while speaking to reporters at Talladega in April. The Athletic's Jeff Gluck asked about the timeframe in which Busch wanted to have his 2023 plans in place.
"Yesterday," Busch responded.
Gluck then asked if the driver of the No. 18 Toyota was antsy over the current uncertainty. "I'm not getting antsy about it. If it happens, it happens. If it don't, it don't. Goodbye."
Toyota values Kyle Busch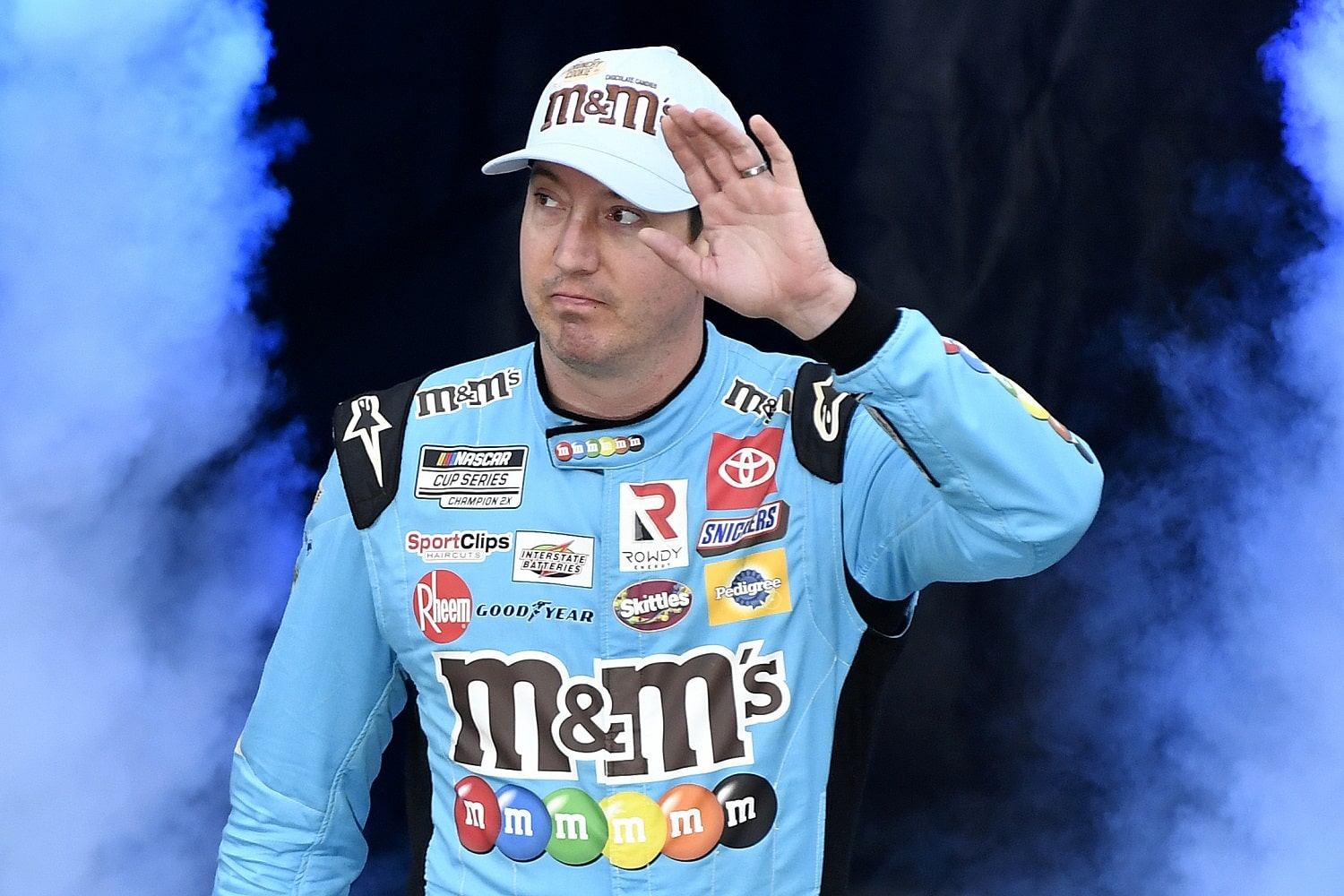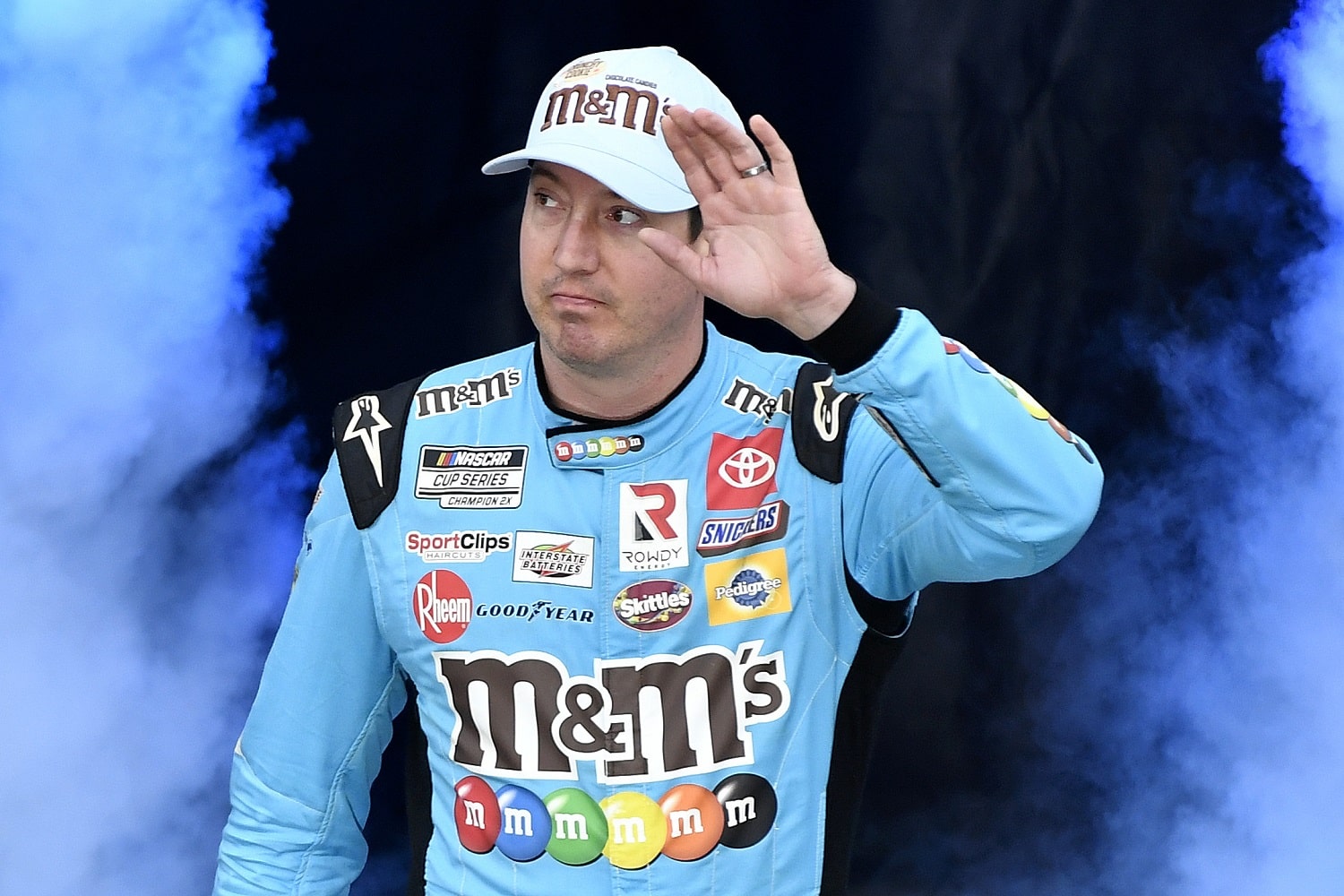 Toyota is a relative newcomer to NASCAR Cup Series, with its history in the sport dating only to 2007. In that time, Busch has won 57 times apiece in either the Cup Series or in trucks, plus 95 times in the Xfinity Series. He is the driver who instantly comes to mind when the subject is Toyota and stock cars.
As such, Toyota Racing Development president David Wilson cannot fathom the manufacturer's future without Busch.
"One driver has accounted for 36 percent of our total wins across all three series, and you know who that driver is," Wilson said Tuesday, according to Autoweek. "Any scenario that doesn't have Kyle Busch retiring from Joe Gibbs Racing and Toyota would be a monstrous disappointment for us and Coach Gibbs and the family."
Wilson knows as well as anyone that JGR cannot pay its drivers money that it does not have. While race prize money covers many of the other expenses, driver salaries are closely tied to sponsorships. The impending loss of the M&Ms deal and lack of a replacement thus far leaves Busch hanging, but the message to the driver is that Toyota is in his corner.
"We remain optimistic," Wilson said. "We're working on a number of different solutions harder than we ever have before."
Kansas may have been a JGR breakthrough
Even if Kyle Busch's personality is prickly at times, sponsors crave visibility. That visibility comes from regularly running at the front of the pack and occasionally rolling onto Victory Lane on Sundays.
Busch has a history of doing precisely that, including one win in the 2022 Cup Series. Another victory, a playoff berth, and then a solid run toward a potential Championship 4 berth would do wonders for landing new sponsors and for his future with JGR.
Last weekend at Kansas Speedway offered hope that Toyota has found the muscle to make it happen. Kurt Busch's 23XI Racing Toyota won, but the four Joe Gibbs Racing Toyotas all landed in the top six, led by Kyle Busch in third place.
Even if that was just an intermediate track breakthrough, there are enough remaining races on the 1.5-mile ovals to give Toyota, JGR, and Busch hope regarding 2023 and beyond.
All stats courtesy of Racing Reference.
Like Sportscasting on Facebook. Follow us on Twitter @sportscasting19 and subscribe to our YouTube channel.