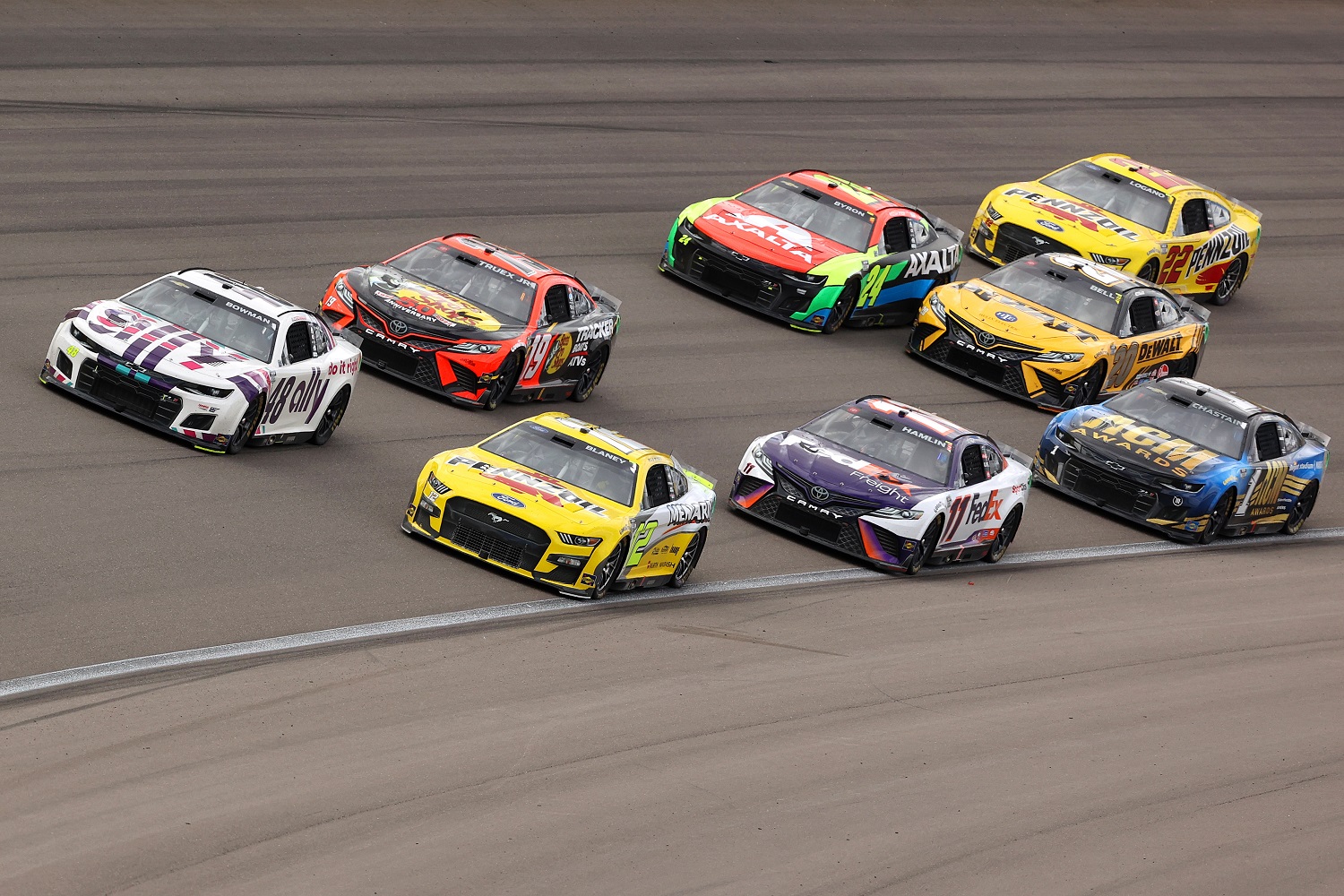 Joe Gibbs Racing's Dropoff Creates the Myth of Fresh Faces in the NASCAR Cup Series
Trackhouse Racing has created a buzz in the NASCAR Cup Series. Its success is coming at the expense of JGR.
If you're wondering where the victories and all those top-10 finishes by Ross Chastain are coming from, then look no further than Joe Gibbs Racing. Now that they're driving proper equipment, Chastain and Kurt Busch are grabbing a bunch of the top-10 showings that JGR was piling up last season.
In a sense, there is some fresh parity in the NASCAR Cup Series. It's just that it's not coming from fresh faces.
Trackhouse Racing and 23XI Racing are displaying smart growth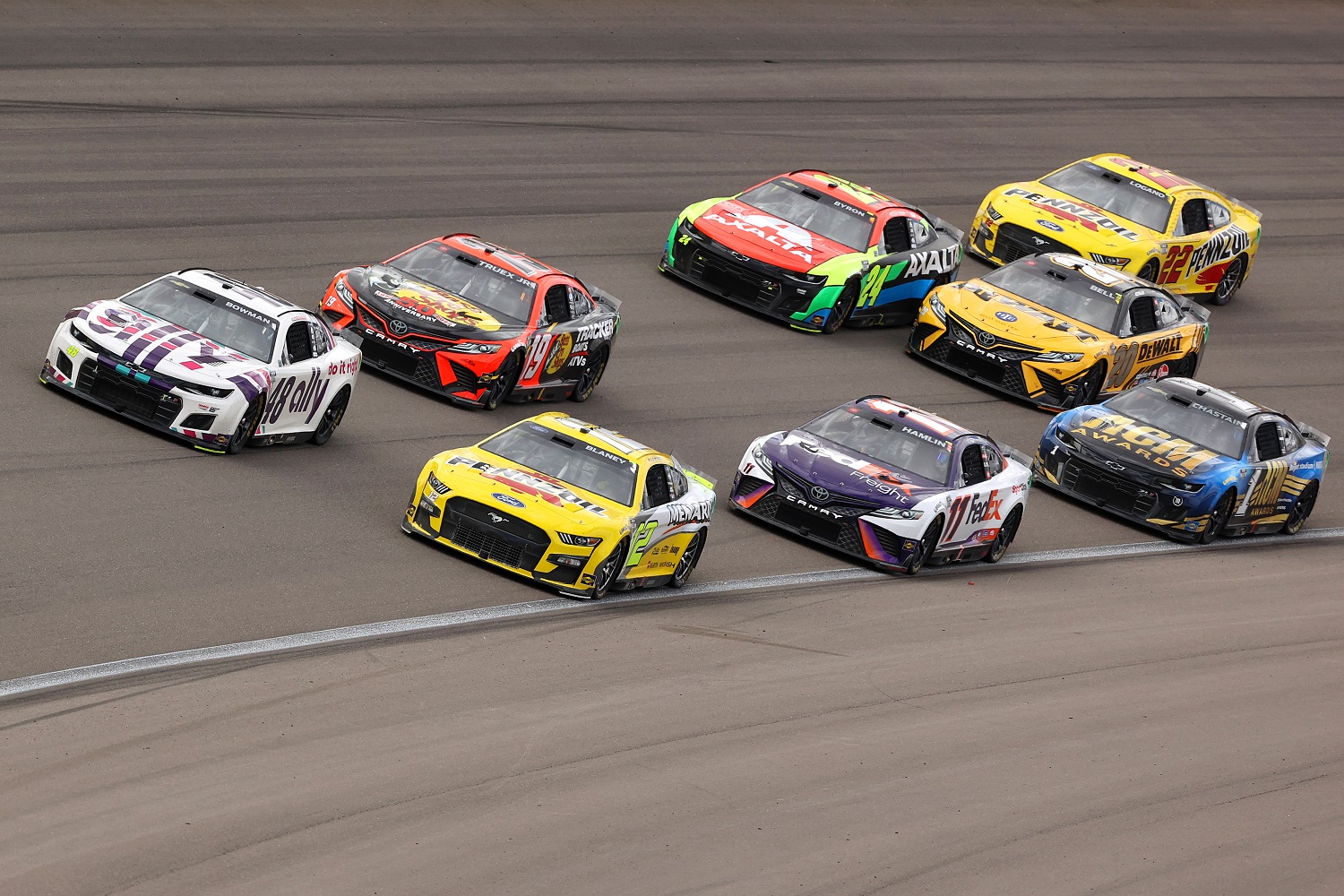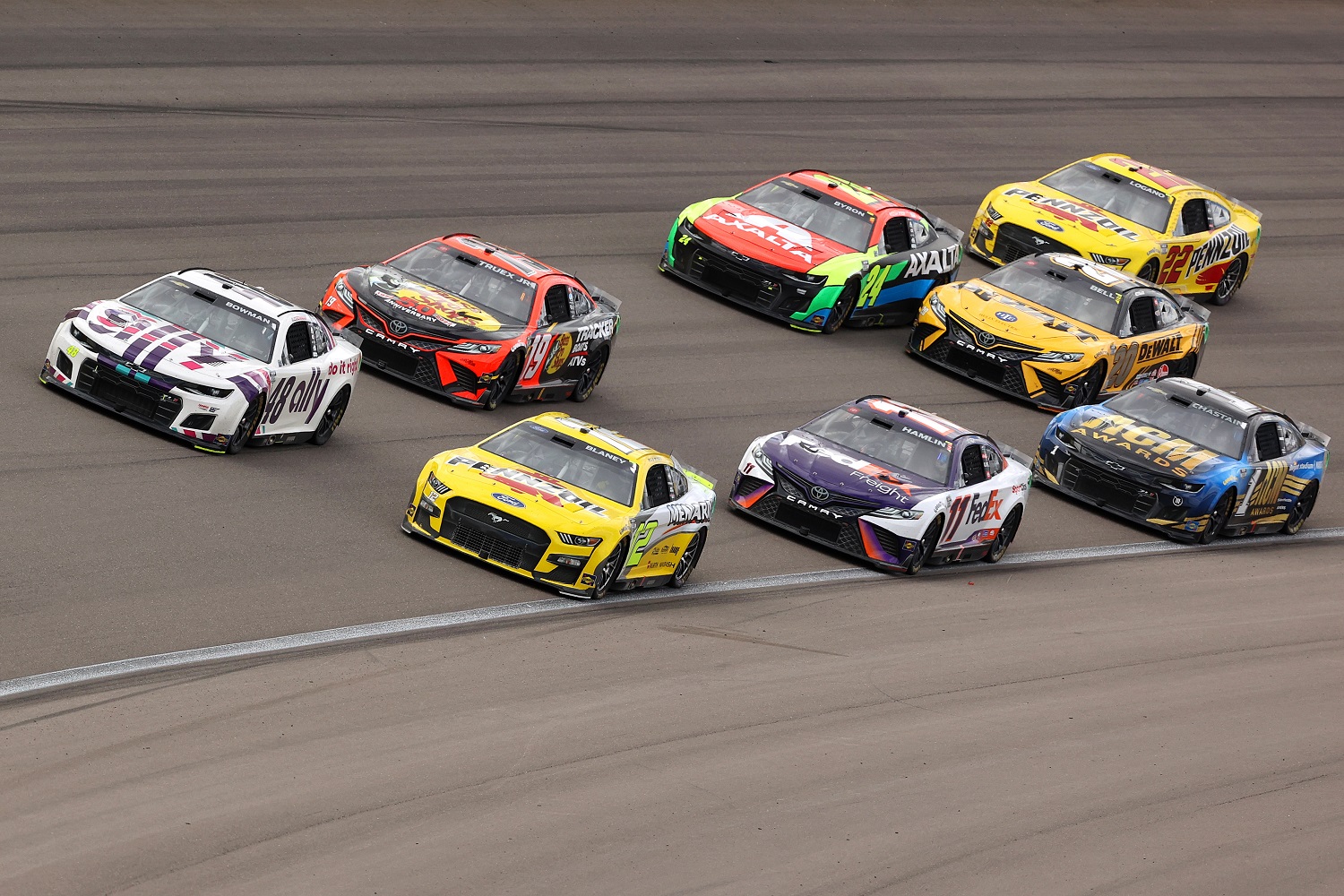 Trackhouse Racing and 23XI Racing came aboard the NASCAR Cup Series as single-car teams a year ago, and each made a savvy free-agent signing while growing the team in the offseason. With Chip Ganassi Racing having exited NASCAR, Kurt Busch and Ross Chastain were there for the taking. Chastain was winless in his Cup Series career, but he had 115 starts under his belt. Busch brought 33 victories and 756 appearances to the table.
Michael Jordan's 23XI Racing signed Busch to complement Bubba Wallace, and he's carrying the organization. Busch owns four of 23XI's five top-10 finishes through 10 races. At this time a year ago, Wallace hadn't hit the top-10 board yet.
Meanwhile, Trackhouse brought Chastain in to drive alongside Daniel Suarez, and both have flourished. Talladega was Chastain's second victory of the season, and he has finished in the top 10 six times. Suarez struggles with consistency, but owns three top-10 results after posting only one at this juncture in 2021.
Other than the newly earned mid-tier status of Trackhouse and 23XI, whose gains have come largely from Joe Gibbs Racing losing ground, there isn't a team making meaningful gains in the Cup Series. And with Hendrick Motorsports, JGR, and Team Penske still accounting for more than half the top-10 finishes, the parity chatter is overdone.
Joe Gibbs Racing is regressing in Year 1 of the Next Gen car
If Trackhouse Racing and 23XI Racing are placing cars in the top 10 at a significantly greater clip than a year ago, then someone else is slipping. That someone else is Joe Gibbs Racing.
The JGR Toyotas have won twice (Kyle Busch at Bristol and Denny Hamlin at Richmond), right on pace with 2021. However, when they're not winning, they're not doing much else, though Kyle Busch and Martin Truex are accumulating some points.
At this time a year ago, Joe Gibbs Racing owned 24 top-10 finishes, which was two more than Hendrick Motorsports because Kyle Larson had not yet gone on a tear over the final two-thirds of the season. This year, JGR has only 17 top-10 showings:
Busch is holding his own with a win and seven top-10 finishes, tying Chase Elliott for the lead.
Truex hasn't won, but he generally finishes in the top half of the field and has posted five top-10 results.
Christopher Bell (14th in points) has four top-10 showings, but Denny Hamlin (24th) has just the one at Richmond.
Through 10 races in 2021, all four drivers were in the top 11 in points. Clearly, JGR hasn't figured out the Next Gen car as quickly as some other teams.
All eyes at Dover will be on Hendrick Motorsports
Not surprisingly, the well-funded Hendrick Motorsports team has mostly been running well. Chase Elliott is winless but leads the NASCAR Cup Series in points. Defending champ Kyle Larson is last among their drivers, but he's worked his way up to seventh in points.
The four have combined for 22 finishes in the top 10, exactly where they were in 2021. The reason for noting that is NASCAR returns to Dover this weekend. A year ago, Bowman's No. 48 Chevy led a Hendrick sweep of the top four spots at Dover, which qualified as the Cup Series achievement of the year.
A repeat would be a bit much to ask, but landing all four in the top 10 isn't.
Here's the rundown of top-10 results for the 10 leading teams in the 2022 Cup Series.
22 — Hendrick Motorsports (22 top 10s last year)
17 — Joe Gibbs Racing (24)
13 — Team Penske (15)
11 — Stewart-Haas Racing (9)
9 — Richard Childress Racing (8)
9 — Trackhouse Racing (1 as a one-car team)
5 — 23XI Racing (none as a one-car team)
4 — Petty GMS Motorsports (2 as a one-car team)
3 — RFK Racing (3)
3 — Front Row Motorsports (4)
Kaulig Racing, Spire Motorsports, Rick Ware Racing, and JTG Daugherty Racing have one top-10 finish apiece.
Like Sportscasting on Facebook. Follow us on Twitter @sportscasting19.