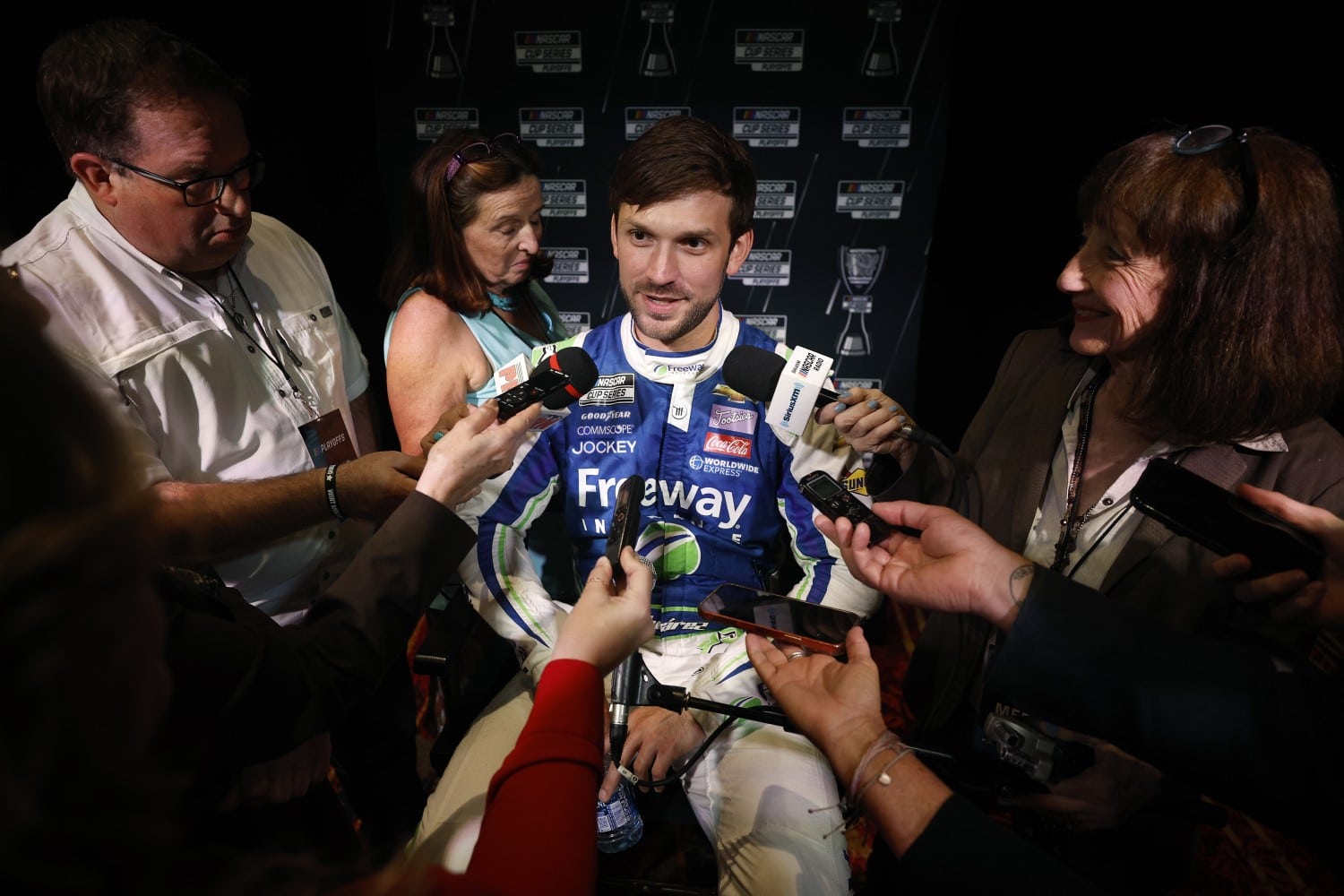 Trackhouse Racing Team Digs Daniel Suarez a Deeper Hole on the Eve of the NASCAR Playoffs
Daniel Suarez is starting the playoffs below the initial cutline and penalized for failed inspections at Darlington.
He has three full races to get his bearings and climb above the cut line, but this is not how Daniel Suarez wanted to make his debut in the NASCAR Cup Series playoffs.
Coming off a disappointing final month of the regular season, Suarez will start in a freshly dug hole Sunday at Darlington Raceway after his team failed to get the job done Saturday before the cars even took the track.
Daniel Suarez could be a lap down one lap into Sunday's race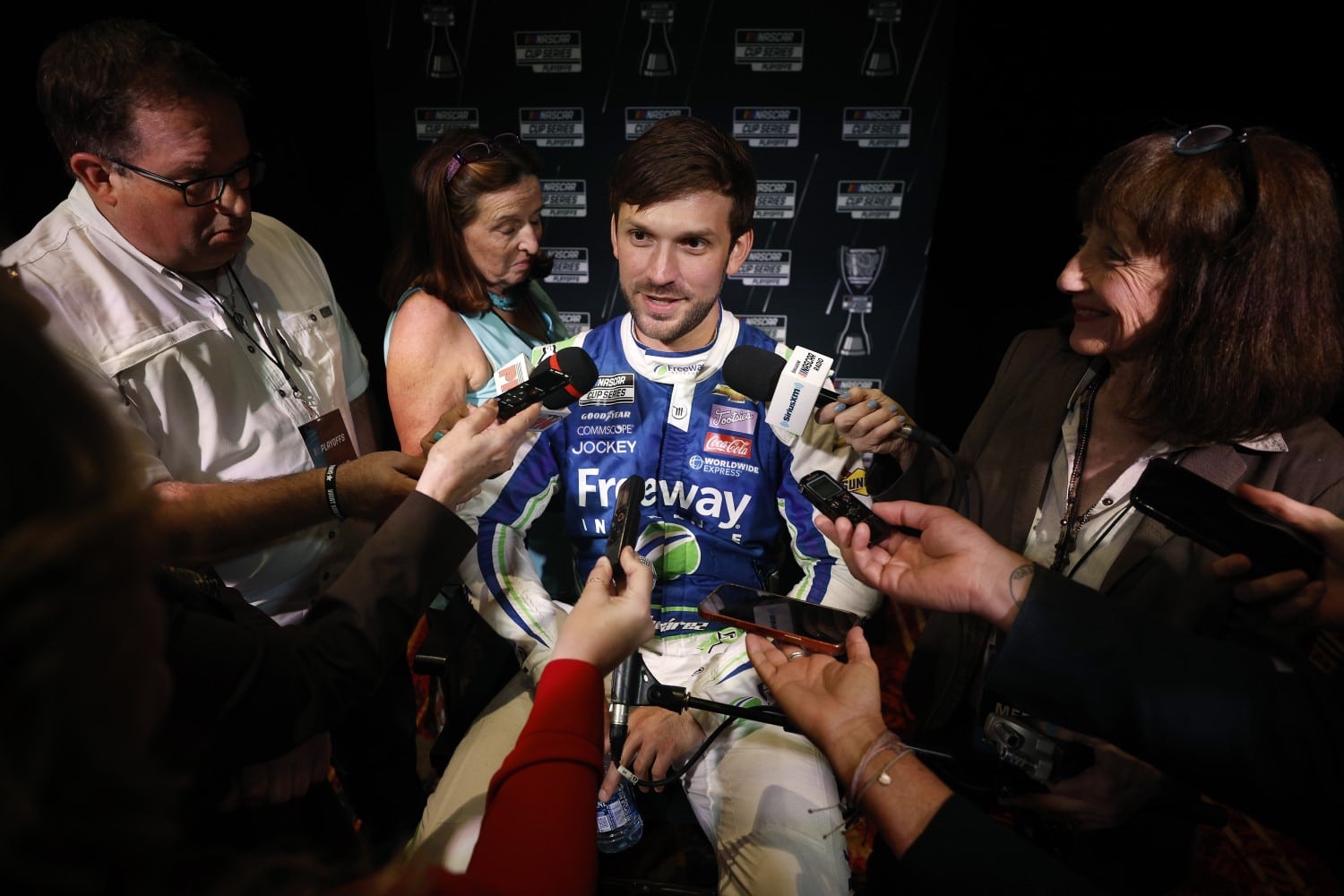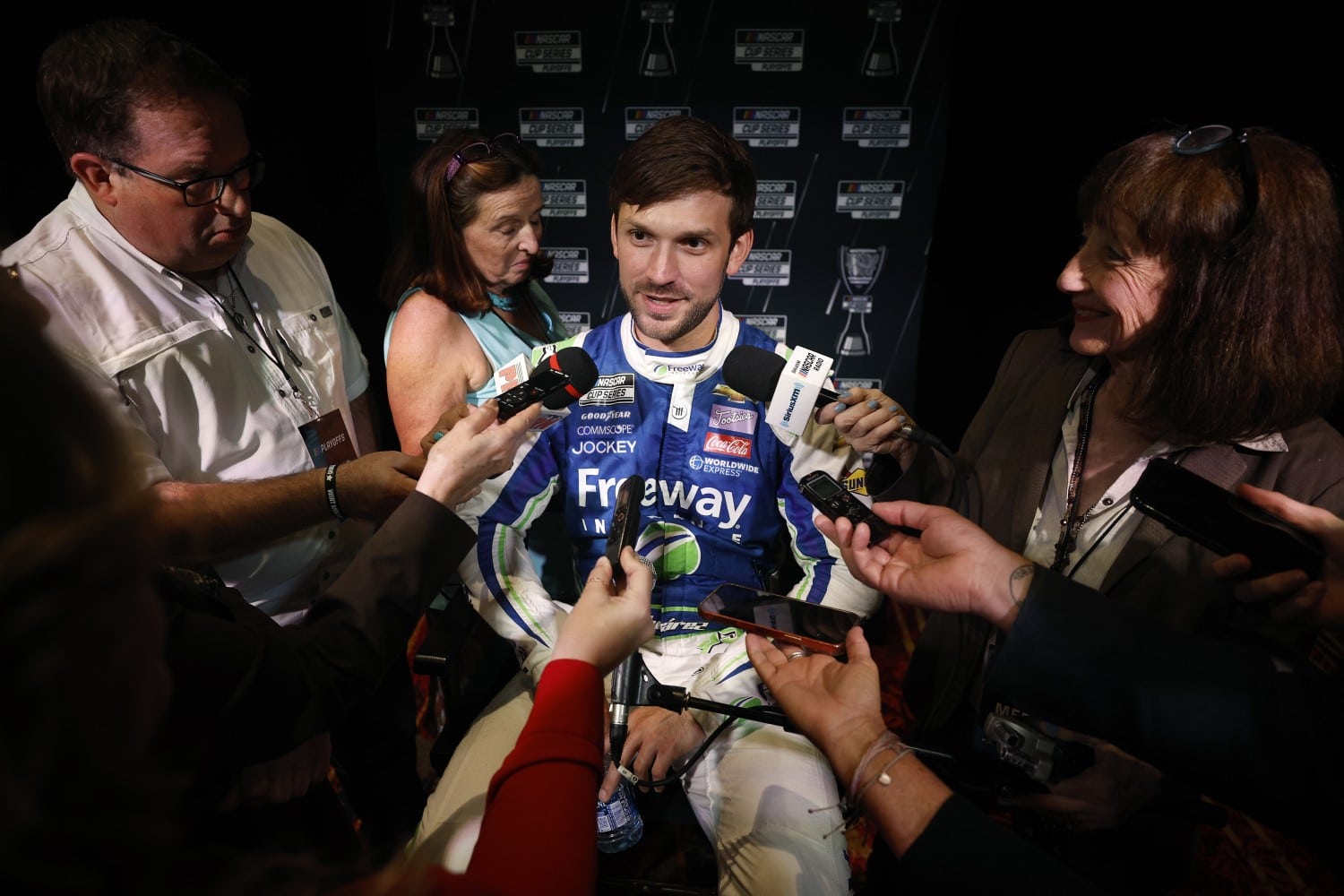 Daniel Suarez's No. 99 Chevy failed pre-qualifying technical inspection three times on Saturday morning at Darlington Raceway, costing him the opportunity to qualify for Sunday's race and bringing with it a slew of other penalties.
Suarez must perform a pass-through penalty after the green flag drops Sunday for the Cook Out Southern 500, the first of the season's 10 NASCAR Cup Series playoff races. The pass-through penalty could be enough to put the car a lap down almost immediately.
The team also lost its ability to choose a pit stall, and car chief Eddie D'Hondt Jr. was ejected for the rest of the weekend.
That is most definitely not a good start for Trackhouse Racing, which has placed both its cars in the playoffs to continue an impressive second season in the top series.
Tech inspections have been an ongoing challenge for teams throughout the first season of the Next Gen car. The computer-assisted checks are unforgiving, and teams sometimes resort to keeping cars under tents and umbrellas until the last moment to prevent heat from direct sunlight from pushing some measurements beyond tolerances.
Suarez's car took four tries to pass the pre-race inspection, narrowly avoiding a points penalty on top of all the other sanctions. According to Bob Pockrass of Fox Sports, the initial problem was an unspecified body problem. Then, inspectors discovered a toe problem as well.
Daniel Suarez says he isn't rattled
Daniel Suarez earned his way into the NASCAR Cup Series playoffs with a midseason victory on the Sonoma road course. That nudged him to 17th place in points, and Suarez climbed to 12th after finishing third at Pocono. However, he recorded only one finish better than 19th in the ensuing five races, keeping him from the top 10 in points and bonus playoff points.
He starts the playoffs as the 13th seed, which positions him as the first driver below the cutline if Suarez is unable to move up by the finish of the Sept. 17 race at Bristol. Still, he sounds unfazed.
"We're not horrible by any means," he said Saturday. "I feel like right now we're probably a top-10 car, a top-eight car. Hopefully, with a couple of adjustments, we can make it a winner. Yeah, we should be fine. It's not an ideal situation, but it is what it is. We have to bounce back."
He's already putting his team's issues in the inspection procedure behind him.
"I think one of the worst things you can do to me is to put pressure and to challenge me," he said. "I'm going to bounce back."
All stats courtesy of Racing Reference.
Like Sportscasting on Facebook. Follow us on Twitter @sportscasting19 and subscribe to our YouTube channel.
Got a question or observation about racing? Sportscasting's John Moriello does a mailbag column each Friday. Write to him at [email protected].