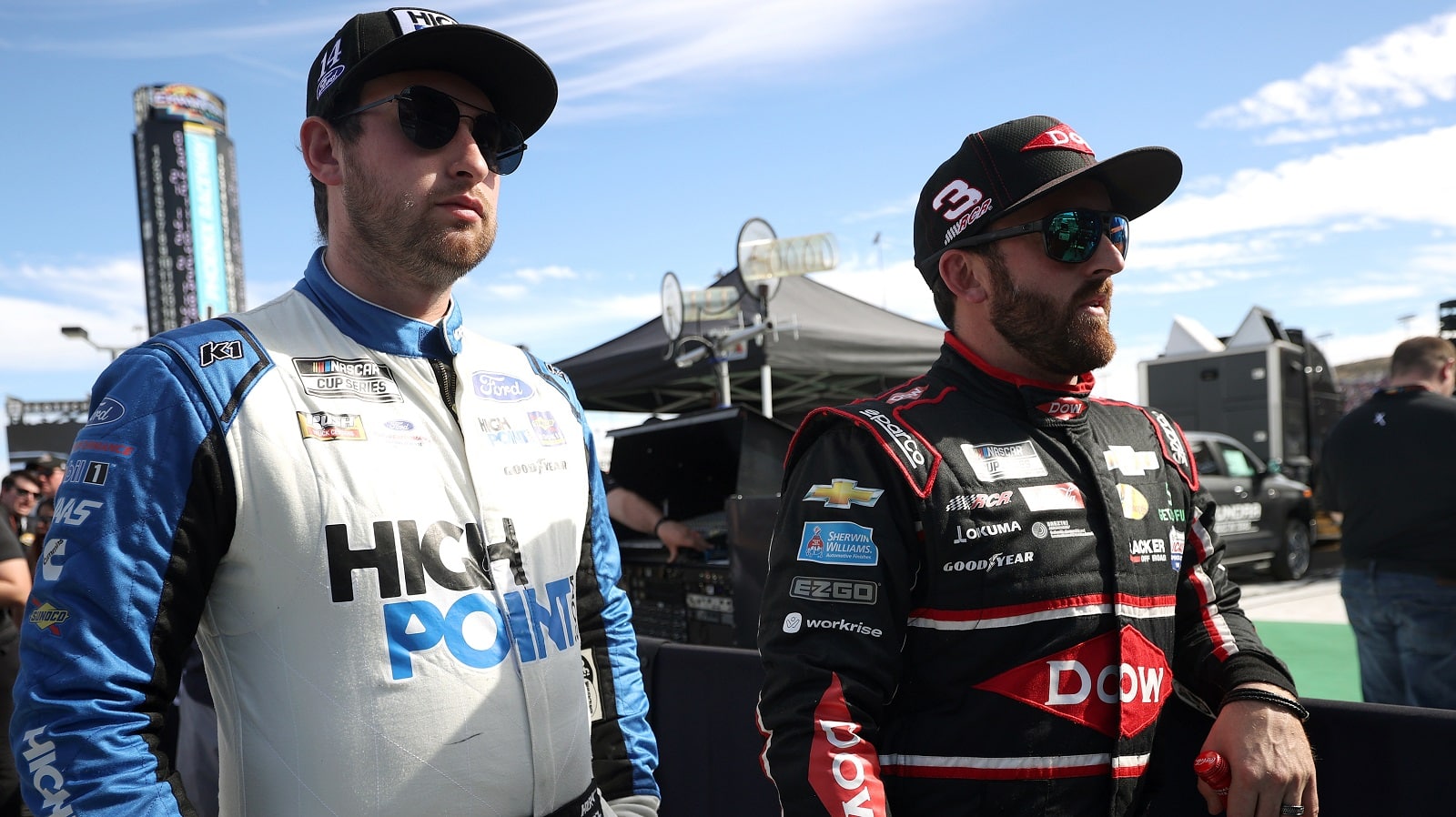 Which 4 Drivers Won't Survive the First Transfer in the NASCAR Cup Series Playoffs?
We're three races away from the first transfer, cutting the NASCAR playoff field from 16 to 12, and we've identified the four drivers least likely to advance.
At 33 or more points ahead of Daniel Suarez and the three other lowest seeds, 2020 champion Chase Elliott is relatively safe as he aims to move on to the next phase of the NASCAR Cup Series playoffs.
Joey Logano, Ross Chastain, and defending champion Kyle Larson reside in a comfortable spot, too. It would take more than one disastrous day in the Darlington/Kansas/Bristol sequence kicking off the playoffs to put them at risk.
But chew on this: The 16 hopefuls shooting for the Championship 4 at Phoenix have combined for 11 finishes of 29th place or worse at these first three tracks. That's plenty of opportunities for something bad to happen to good drivers as we try to figure out the four whose championship ambitions aren't going to survive the first cut.
Austin Cindric figures to make an early exit from the NASCAR Cup Series playoffs
Austin Cindric doesn't need to do anything else to chalk this season up as a success. He all but clinched the Rookie of the Year Award by winning the Daytona 500 to kick off the season, which filled his next month with distractions and poor showings. He got back on track and performed admirably after that.
Aside from the win, Cindric's best results came on road courses. Unfortunately, the Roval doesn't pop up until the sixth playoff race, which will be too late to help. Still, he can go into the offseason pleased with his 2022 performance.
Chase Briscoe is in a tough spot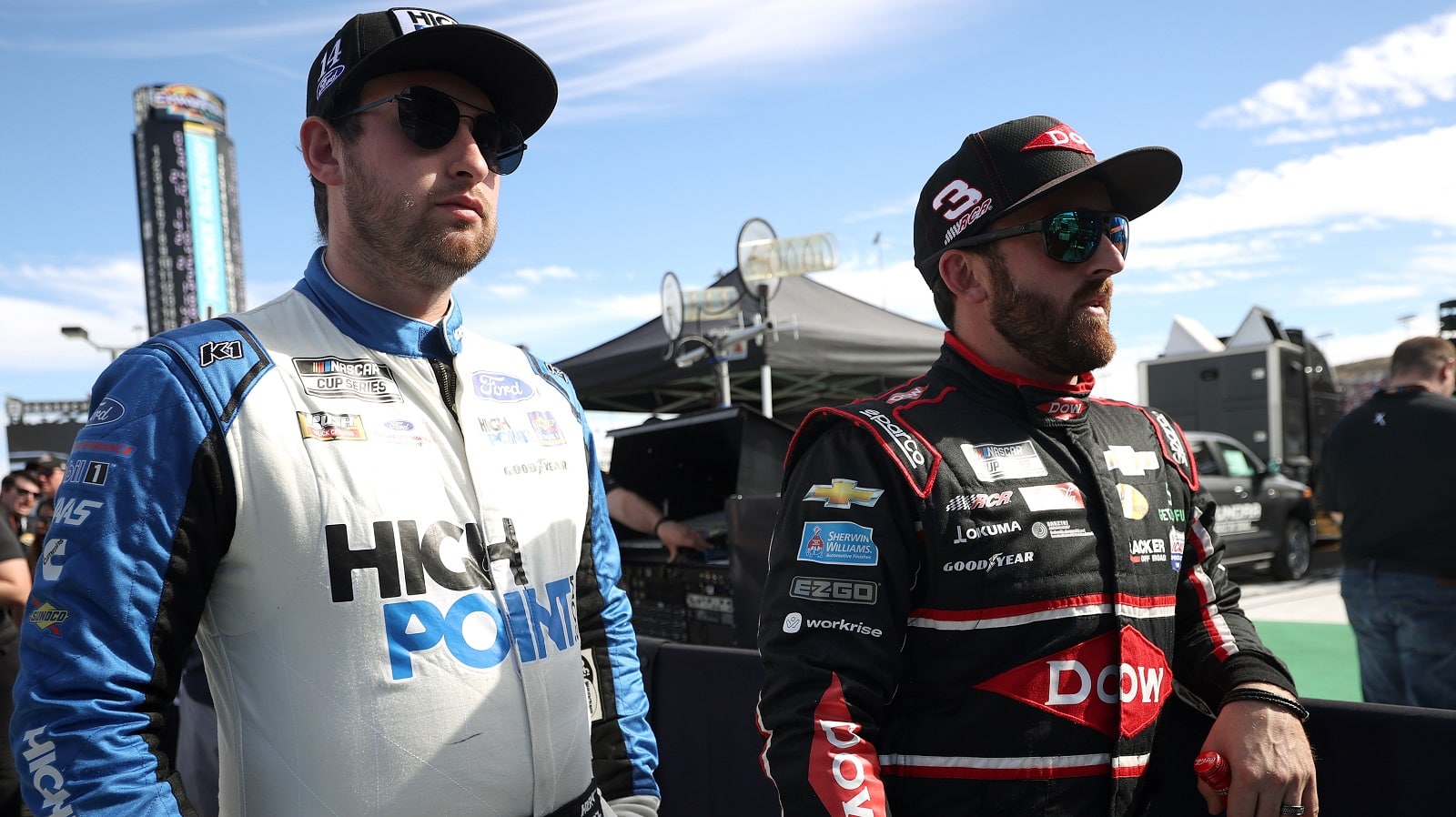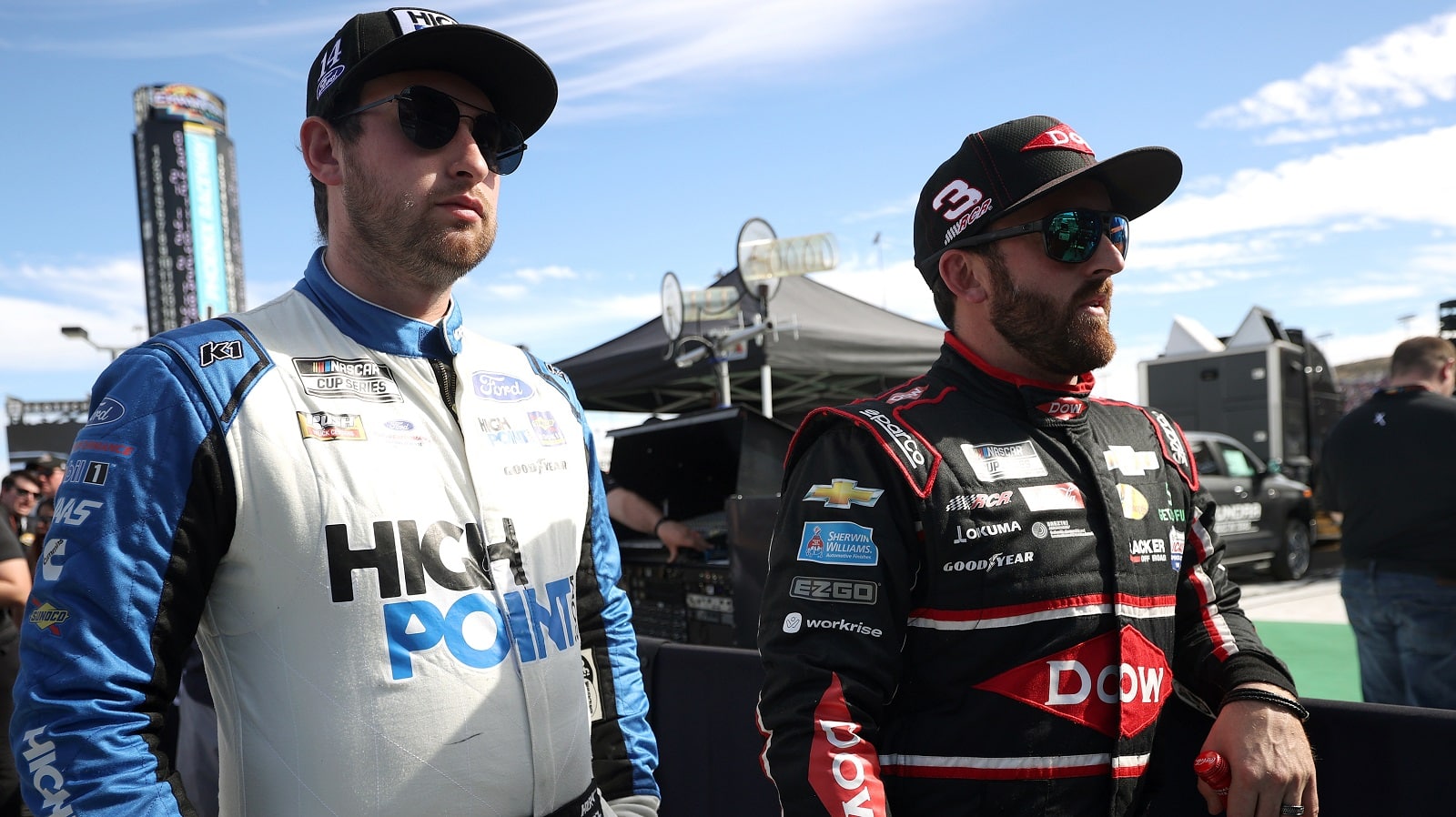 With nearly as many DNFs (three) as top-10 results (four), Chase Briscoe might qualify as the statistical oddity of the playoff field. Unfortunately, he has more than just that working against him.
This is only Briscoe's second NASCAR Cup Series season, so he doesn't have a lengthy record to examine. However, he's yet to finish in the top 10 on any of the three tracks in the first phase of the playoffs. Combined with his starting just two points above the cut line, he might be forced into some big gambles at Bristol to make up points.
Daniel Suarez lacks the consistency to advance in the NASCAR Cup Series playoffs
As is the case with Austin Cindric, Daniel Suarez did his best work on road courses, scoring career win No. 1 at Sonoma and placing fifth at Road America and Watkins Glen. Toss out finishes of fourth and sixth on the Atlanta superspeedway, and the resume he carries into the playoffs isn't markedly different than that of Erik Jones, Aric Almirola, and Bubba Wallace, all of whom are on the outside looking in.
If it comes down to Bristol for Suarez, he does better there on dirt than on pavement.
Austin Dillon rounds out the unlucky four by default
Austin Dillon is occasionally maligned because he gets mistaken for his brother. He rates a notch above Daniel Suarez and Austin Cindric for the purposes of this list. But I can't see him making up the six points he'd need to displace Kyle Busch or the seven to pass Christopher Bell when you consider Dillon accumulated just 32 stage points in 26 races.
When push comes to shove, a desperate Alex Bowman will claw his way out of the bottom four despite underachieving for half the season, and that leaves Dillon nowhere to go when the first transfer is finalizing after Bristol on Sept. 17. On the plus side, his clutch effort at Daytona probably bought his reality show a second season on cable TV.
All stats courtesy of Racing Reference.
Like Sportscasting on Facebook. Follow us on Twitter @sportscasting19 and subscribe to our YouTube channel.
Got a question or observation about racing? Sportscasting's John Moriello does a mailbag column each Friday. Write to him at [email protected].