Trading Up for Justin Fields Proves the Chicago Bears Never Learn Their Lesson
Some teams never learn. The NFL draft is a time when the smart teams separate themselves from the not-so-smart teams. The smart ones find value and buck outdated conventional wisdom. The other organizations make the same mistakes time and time again.
The Chicago Bears are one of these "other" teams.
In recent drafts, the smart teams have traded back and stockpiled picks, giving themselves more chances to find stars. The others have traded up for quarterbacks in the first round. The latter is how general manager Ryan Pace and the Chicago Bears operate, and even though it bit them once before, they did so again in 2021.
The last time the Chicago Bears traded up was a disaster
The Bears paid a relatively hefty price tag to move up just one spot and land Mitchell Trubisky at No. 2 in 2017. They gave up their third- and fourth-round picks in 2017 and another third in 2018. Giving away three picks for the honor of selecting a one-year starter from North Carolina is bad enough. What came next hurt Bears fans even more.
Even if the San Francisco 49ers stayed at No. 3 and took Trubisky, or some unknown team cut a deal and jumped ahead of the Bears, Chicago still would have been able to have its pick of either of the other two quarterbacks with a first-round grade in 2017. The franchise may not have got the guy it loved, but it would have brought in a quarterback and still had its three picks.
Trubisky wasn't horrible. His career record is 29-21, and in his 50 starts, he threw for 10,609 yards with 64 touchdowns to 37 interceptions. In 2018, he even helped guide the Bears to a 12-4 record and a trip to the playoffs.
Overall, Trubisky is an average quarterback at best. Could he carry a team to the Super Bowl? No. Could he win a Super Bowl? Absolutely. Lesser quarterbacks have won titles with great teams around them.  
If the Bears had struck gold with any or all of those picks they gave away to trade up one spot for Trubisky, maybe they would have put a better team around the young quarterback to help him succeed. Or, if someone did steal him, as Pace was worried about, he could have settled for plan B. The next two quarterbacks the GM would have had to pick from were Patrick Mahomes and Deshaun Watson.
Trading up for first-round quarterbacks rarely works 
Teams like the Chicago Bears continually trade up for quarterbacks in part because they've seen how it can work.
In 2018, the Buffalo Bills and Baltimore Ravens traded up for Josh Allen and Lamar Jackson, respectively. Those were terrific picks, and neither team regrets the decision. However, the success rate of trading up was just 50% that year as the New York Jets moved up for Sam Darnold and the Arizona Cardinals did the same for Josh Rosen.
The year before had an even better success rate. Teams traded up for both Mahomes and Watson. Only the Bears screwed it up that year. Those two drafts bring the win percentage to almost 60%. Not bad, right?
Taking a larger sample size, though, paints a much drearier picture.
Prior to the success of Mahomes, Watson, Allen, and Jackson, here are the quarterbacks for whom teams traded up in the first round from 1998 – 2016: Jared Goff, Carson Wentz, Paxton Lynch, Johnny Manziel, Teddy Bridgewater, Robert Griffin III, Blaine Gabbert, Tim Tebow, Mark Sanchez, Josh Freeman, Joe Flacco, Brady Quinn, Jay Cutler, Jason Campbell, J.P. Losman, Kyle Boller, Michael Vick, and Ryan Leaf.
You could argue there's not a true home run in that bunch. If you do want to add Vick, Cutler, Flacco, and Sanchez to the hits of '17 and '18, that brings the 20-year success rate to 32%.
Sometimes it's better to be lucky than good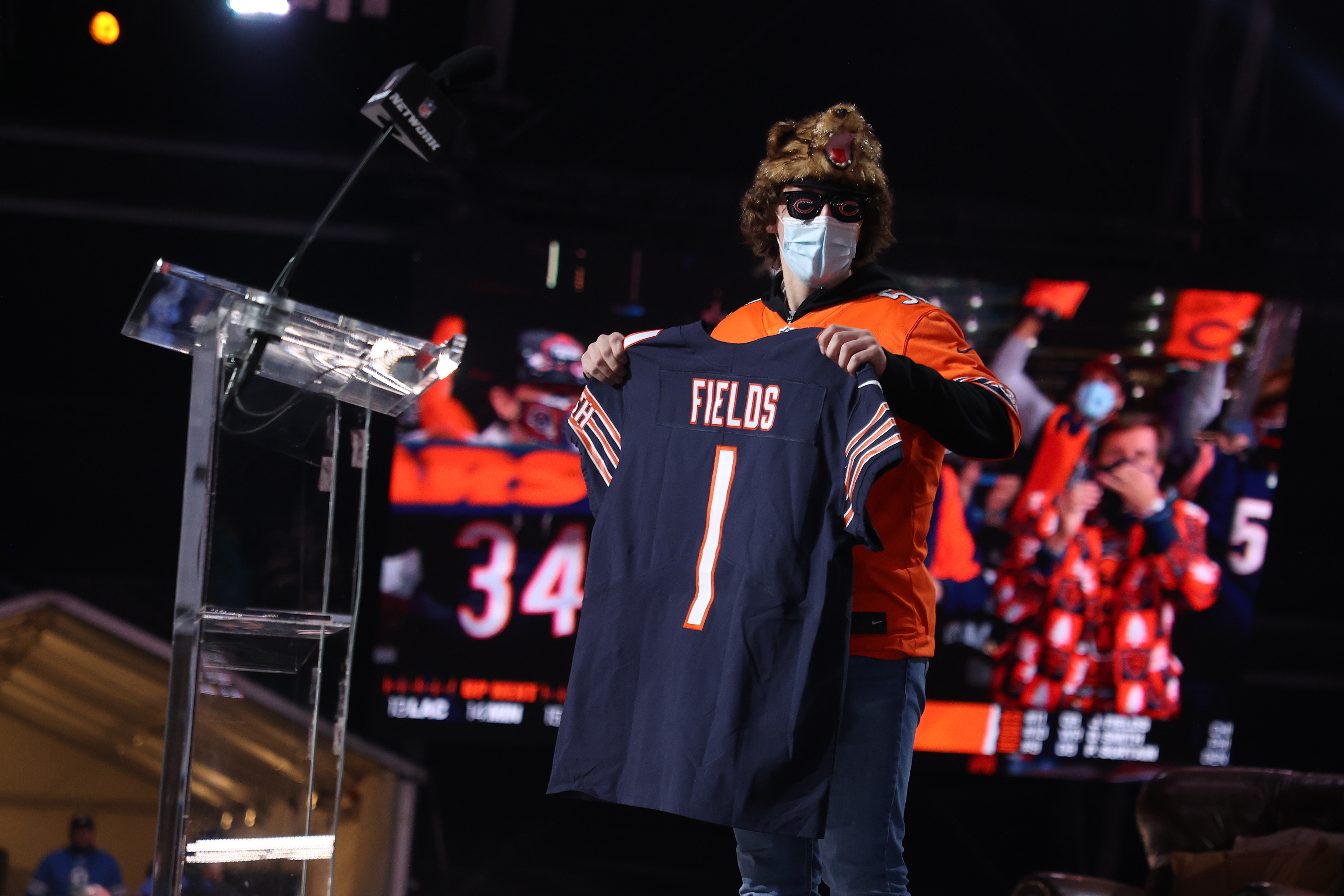 Criticizing the Chicago Bears for trading up again in 2021 has nothing to do with their pick, Justin Fields. The Ohio State passer represents good value at his draft position. He has a great skill set and tremendous athleticism and had success at one of the best college football programs in the country. There is no reason to think he won't be a success at the next level.
If Fields does turn into a star, though, we shouldn't celebrate Pace and the Bears. The team didn't learn its lesson even though that lesson happened just four years ago. It gave away assets and took another risky shot on a 32% proposition.
There is a saying that sometimes it is better to be lucky than good, and sadly for Bears fans, Pace is banking on luck in 2021.
All stats courtesy of Pro Football Reference