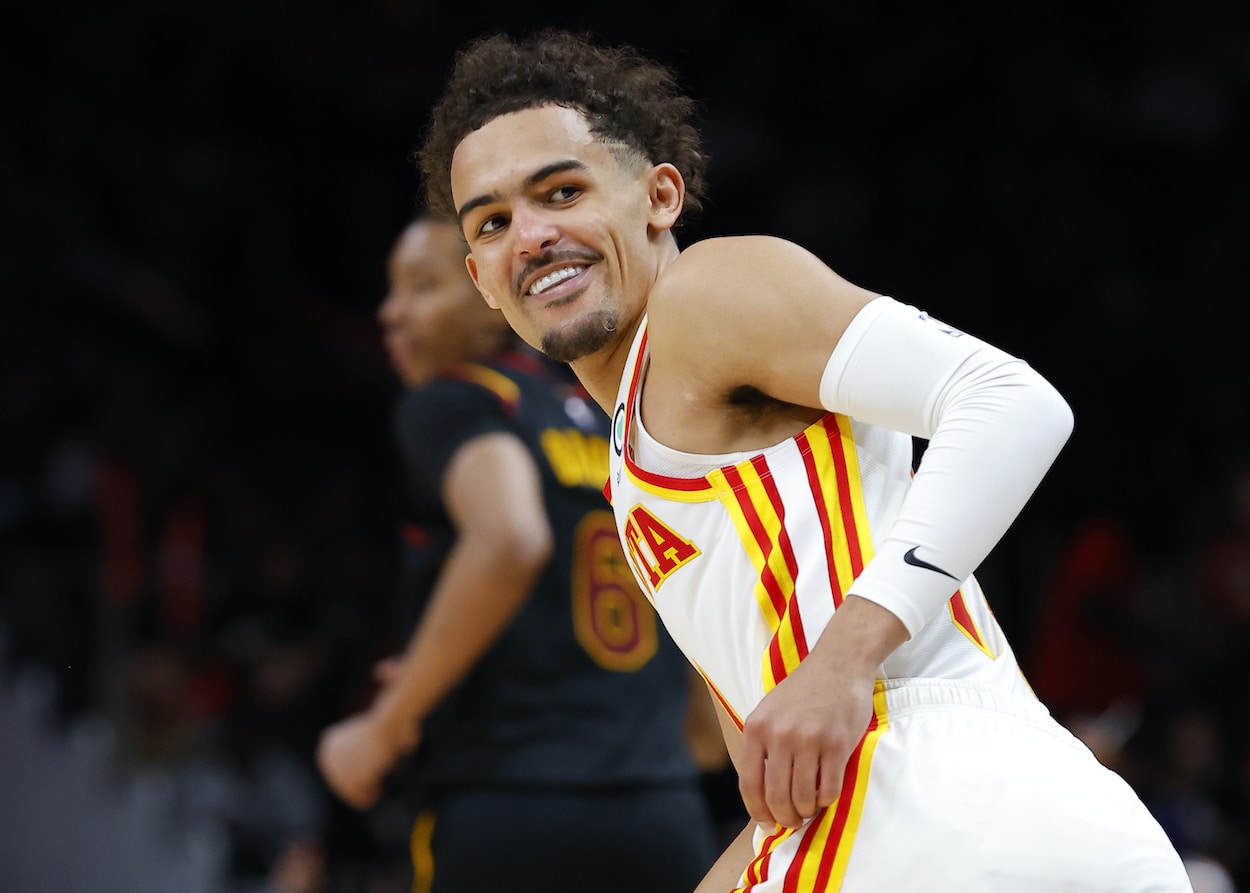 Trae Young Just Received a $35 Million Raise Thanks to 100 Strangers
Trae Young's contract is now $35 million larger thanks to the All-NBA voters.
Ahead of the 2021-22 NBA season, Trae Young agreed to a five-year, $207 million contract extension with the Atlanta Hawks that will keep him in A-Town until 2026. It doesn't get much better than that for a 23-year-old superstar.
Or so he thought.
This week, Young was voted to the All-NBA Third Team for the first time in his short career. That's fantastic news in and of itself, but the All-NBA selection also allows Young to tack on more than $35 million to his current contract. The Hawks point guard is now set to become one of the highest-paid players in the NBA, and he has 100 strangers to thank.
Trae Young is an All-NBA player for the first time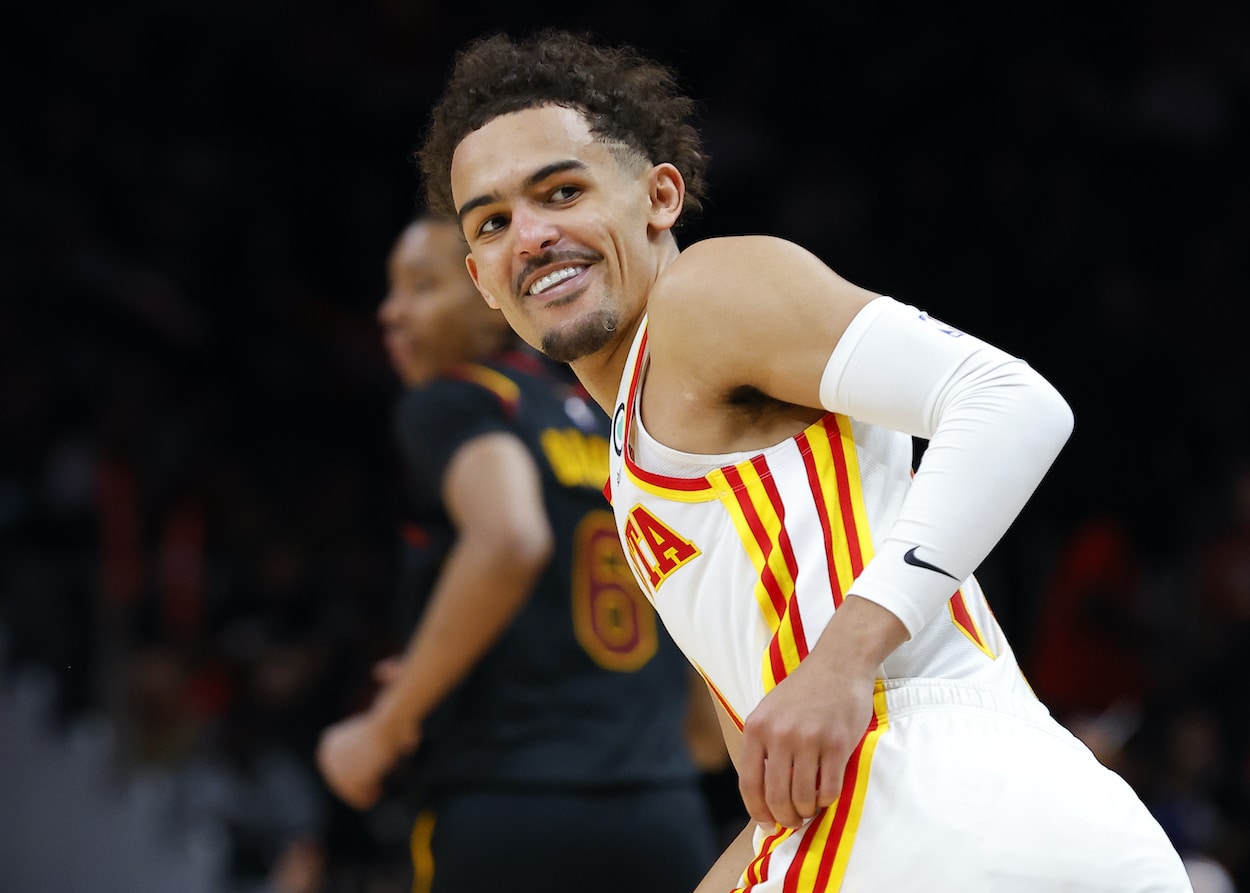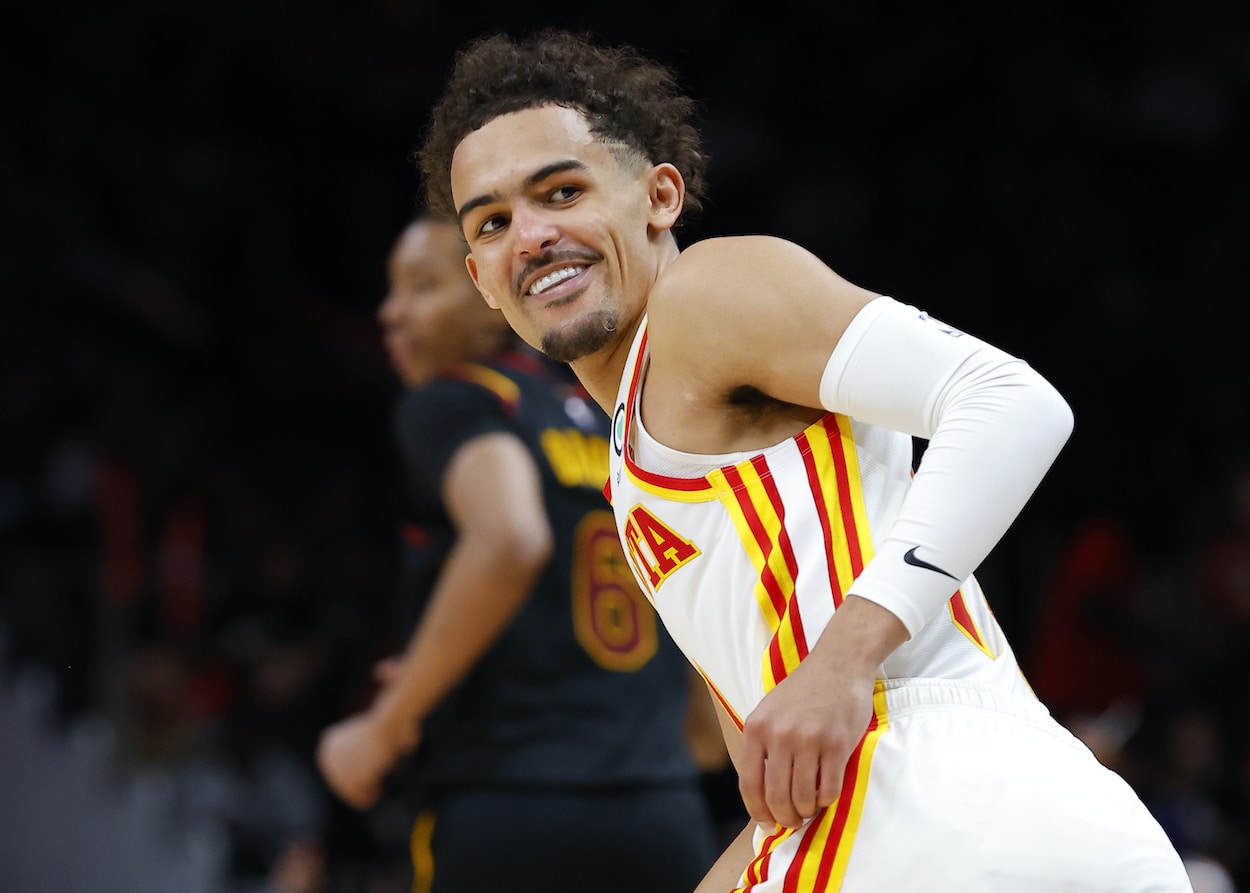 After a season in which Young scored 28.4 points and dished out a career-high 9.7 assists per game, the Hawks point guard was voted an All-NBA player for the first time in his career. Young was named to the All-NBA Third Team this week following the best and most efficient season of his four-year stint with the Hawks.
In 2021-22, Young notched career-highs in shooting percentage (46%), three-point shooting percentage (38.2%), and free-throw percentage (90.4%). He also led Atlanta in win shares (10.0), BPM (5.2), and VORP (4.8). The stellar season was enough to join Chris Paul, LeBron James, Pascal Siakam, and Karl Anthony-Towns on the Third Team.
Here's how the rest of the All-NBA teams shook out:
First Team
Devin Booker
Luka Doncic
Jayson Tatum
Giannis Antetokounmpo
Nikola Jokic
Second Team
Ja Morant
Stephen Curry
Kevin Durant
DeMar DeRozan
Joel Embiid
Third Team
Chris Paul
Trae Young
LeBron James
Pascal Siakam
Karl Anthony-Towns
Young can thank 100 strangers for his $35 million raise
Cracking the All-NBA team doesn't just give you an impressive bullet point on your career resume. It also allows you to earn more money on future contracts. Because a global panel of 100 media members gave Young enough votes to earn third-team honors, his upcoming five-year contract will increase by a massive $35.4 million.
Here's how the new contract compares to the old in terms of yearly salary:
| | | | |
| --- | --- | --- | --- |
| Season | Original salary | New Salary | |
| 2022-23 | $30.5 million | $36.6 million | |
| 2023-24 | $32.94 million | $39.53 million | |
| 2024-25 | $35.38 million | $42.46 million | |
| 2025-26 | $37.82 million | $45.38 million | |
| 2026-27 | $40.26 million | $48.31 million | |
Young will now earn nearly $50 million in 2025-26 thanks to his new All-NBA designation. Talk about a life-changing raise.
Like Sportscasting on Facebook. Follow us on Twitter @sportscasting19.