A Transition of Power Unrelated to the NBA Might Be Kyrie Irving's Only Hope of Playing for the Brooklyn Nets
Kyrie Irving hasn't played in a single game for the Brooklyn Nets this year, and he won't all season long if he refuses to get vaccinated from COVID-19. Due to New York City's strict vaccine mandates, Irving's chances of returning to the Nets at any point this season are slim to none.
But a specific transition of power on January 1 provides Irving with a glimmer of hope that he hasn't been able to find anywhere else.
Kyrie Irving's vaccination status has kept him off the floor
Ahead of the 2021-22 season, the NBA decided not to force its players to get vaccinated from COVID-19. The league put in place protocols that were forgiving to vaccinated players and strict for unvaccinated players, but there isn't a mandate stating you can't play unless you receive a shot.
That's not the case for players on the Nets, New York Knicks, and Golden State Warriors, though. Before the season, New York and San Francisco decided on new policies that restricted unvaccinated players and fans from entering public arenas in those cities.
Even though he knew he wouldn't be able to play in any home games, Irving still refused to get vaccinated. The Nets didn't like the idea of their star point guard missing half the season, so they decided Irving wouldn't play or practice at all until he rejoined the team as a "full participant."
"Kyrie has made a personal choice, and we respect his individual right to choose," Nets general manager Sean Marks said in a statement last month. "Currently the choice restricts his ability to be a full-time member of the team, and we will not permit any member of our team to participate with part-time availability."
Irving has still shown no intention of receiving the vaccine, so he's not expected to see the floor in any capacity this year.
A transition of power could save Kyrie Irving from a lost season
The easiest and quickest solution for Irving is obviously to get vaccinated. However, that doesn't seem like a decision he's prepared to make.
But what if New York City changes its vaccine mandates?
Eric Adams, NYC's mayor-elect, has repeatedly stated he plans to address the city's vaccine mandates once he takes over for Bill de Blasio on January 1.
"We need to revisit how we are going to address the vaccine mandates," Adams said on MSNBC's Morning Joe Wednesday morning, per the New York Post. "I stated I did not want to Monday-morning-quarterback the mayor. This is his time to be the mayor, and he has to make the decisions, but what I'm going to encourage him to do is to sit down with the unions. We can work this out."
In another appearance on CNN's New Day, Adams emphasized he hopes de Blasio makes an effort to meet with unions by the end of the year, but "if this is still going to January, I'm going to sit down with them and we're going to get this resolved."
Could this be the break Irving has been waiting for?
Still a pipe dream for the Nets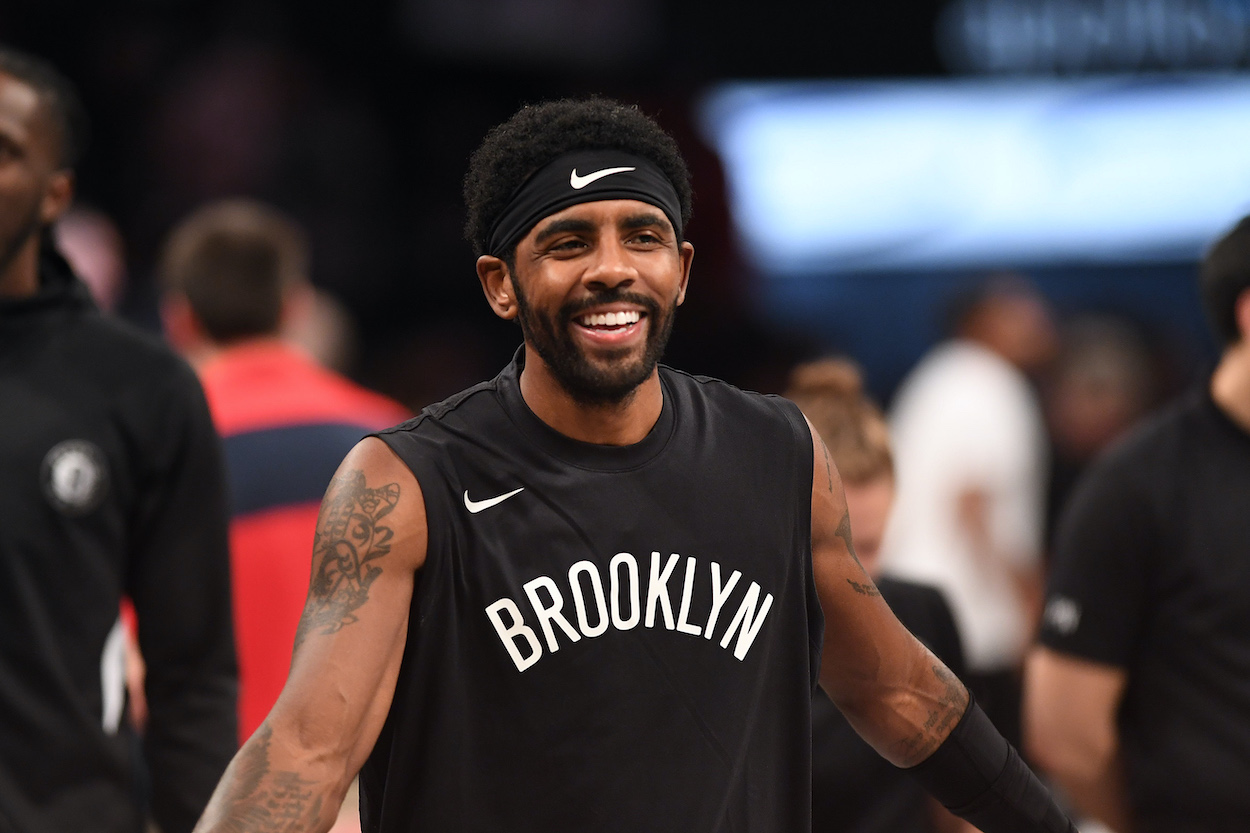 Adams' comments might make Brooklyn fans start jumping for joy about Irving's chances of returning this season, but they can't get too excited just yet. The biggest focus for Adams once he becomes NYC's mayor will be resolving the vaccine mandates for municipal workers.
Irving doesn't qualify in that regard. In order for an unvaccinated Irving to play for the Nets this season, he'll need Adams to change the vaccine mandates for indoor venues as well. It's a long shot, but Adams is clearly focused on revising the current mandates and getting New York City back to normal as soon as possible.
Unless Irving gets the shot, Adams might be his only hope of playing for the Nets.
Like Sportscasting on Facebook. Follow us on Twitter @sportscasting19.
RELATED: Kevin Durant's Admission, Even Tongue-in-Cheek, Proves How Foolish the Nets Were for Bringing Kyrie Irving to Brooklyn in the First Place