Travis Kelce vs. Jason Kelce: Which Brother Has Made More Money in the NFL?
The matchup between the Kansas City Chiefs and Philadelphia Eagles is obviously the biggest story of Super Bowl 57, but Travis Kelce and Jason Kelce are a close second. If you haven't heard by now (and I'm sure you have), the Kelce brothers are about to make NFL history by becoming the first pair of siblings to face off against each other in a Super Bowl.
Both Kelce brothers might end up in Canton, Ohio in the Pro Football Hall of Fame one day, but there are still some bragging rights to sort out before they decide to retire. One point will be which brother bests the other in Super Bowl 57, and the other will be which brother ends up with more career earnings. So, which Kelce brother has made more money in the NFL so far?
Travis and Jason Kelce will compete for the ultimate bragging rights in Super Bowl 57
Travis and Jason Kelce have been the biggest storyline of Super Bowl week thus far, and it's easy to see why. You don't see many siblings compete at this high a level in the NFL, and we've never seen a pair of brothers compete in the Super Bowl before.
Jason, the starting center for the Eagles, has been with the team since he was drafted in 2011. The 35-year-old has made six Pro Bowls, five All-Pro teams, and won a Super Bowl in 2017.
Similarly, Travis has played his entire career with the same team. Drafted by the Chiefs in 2013, the star tight end has made eight Pro Bowls, four All-Pro teams, and also won one Super Bowl in 2019.
The Kelce brothers will face off with the ultimate bragging rights on the line in Super Bowl 57.
Which Kelce brother has made more money in the NFL?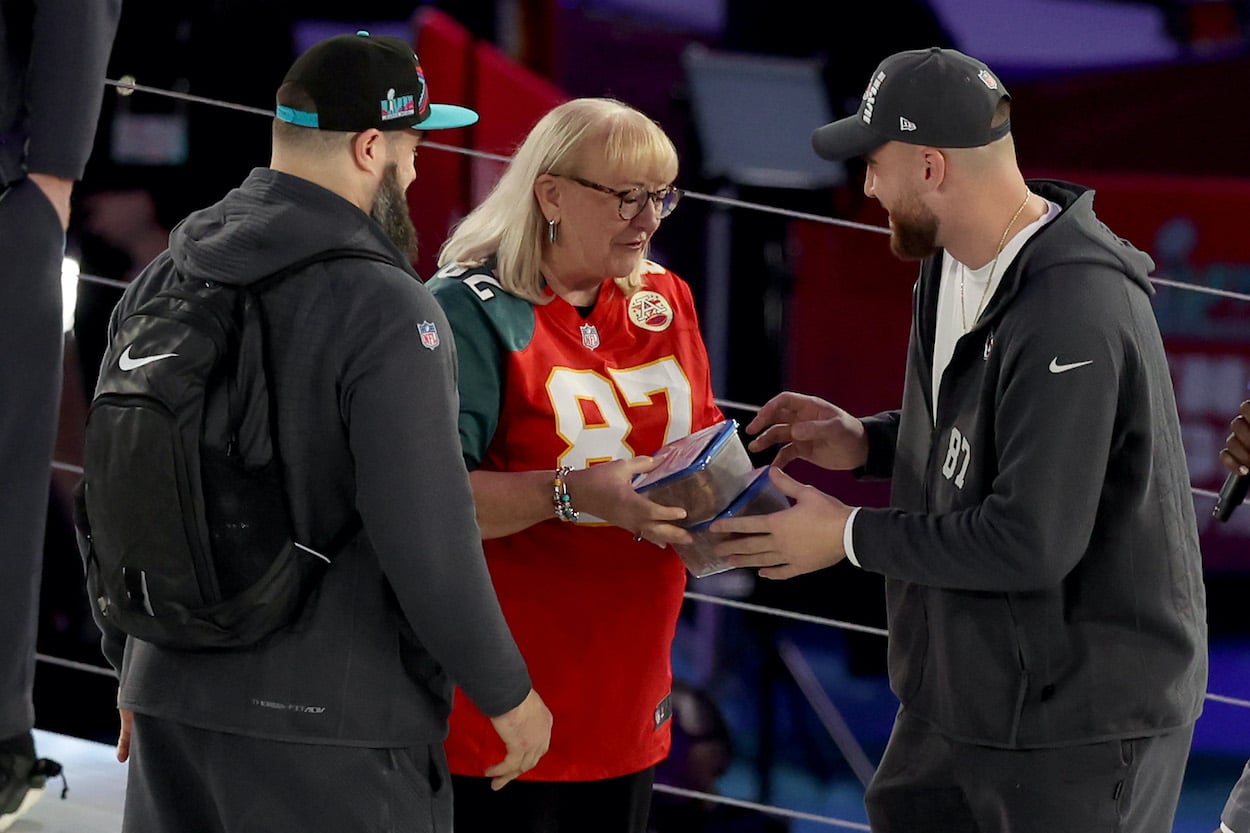 Travis might be the more famous brother because of the position he plays and his fiery personality, but older brother Jason has made more money in the NFL to this point.
The Eagles center does have the advantage considering he's played two more seasons, but he's earned $67,208,745 throughout his 12 years in the NFL, per Spotrac. Most of that came from the second contract he signed with Philadelphia, which paid him $37.5 million from 2014-2020. Jason is currently playing under a one-year, $9 million contract, so he'll have to decide this offseason whether to retire or negotiate another contract to return.
As for Travis, the tight end has earned $64,782,220 in 10 seasons with the Chiefs. The most lucrative contract of his career is actually his current one, which is paying him $57.2 million over four years and won't run out until 2026.
Jason has earned more money to this point, but Travis will catch his older brother soon and will likely finish his career with more career earnings.