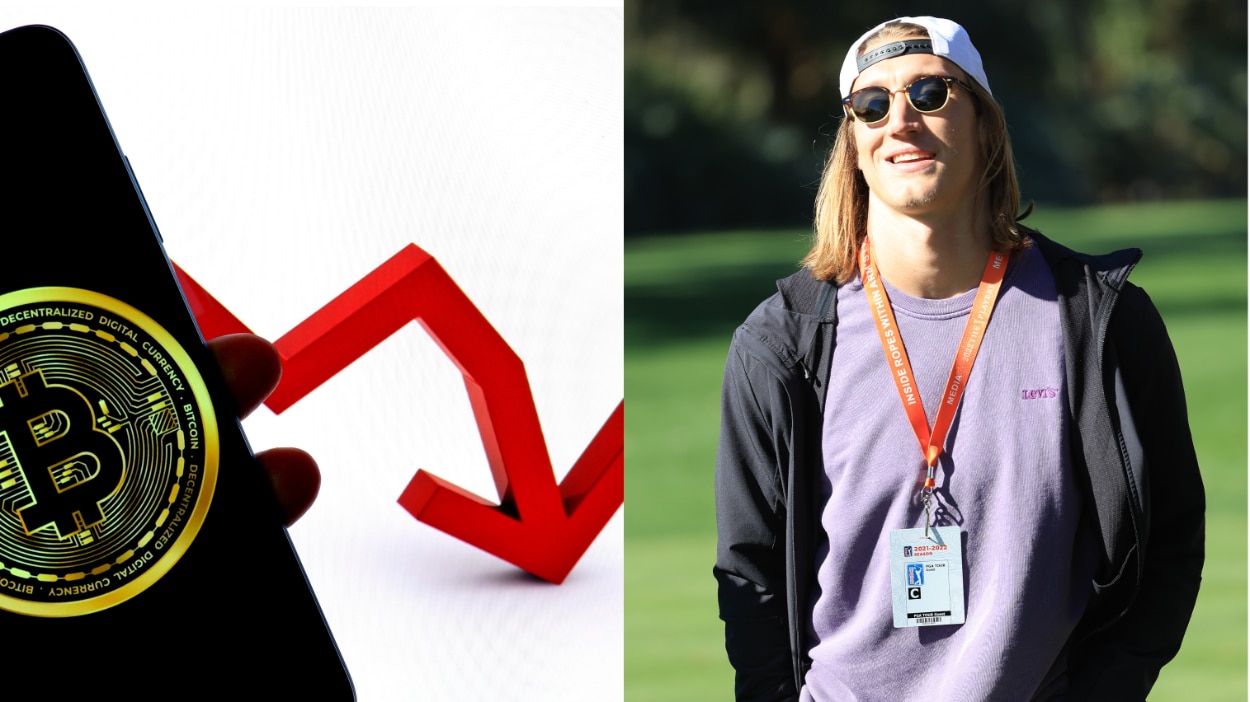 Trevor Lawrence Sets the Record Straight on Erroneous Reports That He Took His Signing Bonus in Crypto and Lost $15 Million
A wild story about Trevor Lawrence losing $15M of his signing bonus in the crypto market swept the internet. The problem is it isn't true.
The internet can (gasp!) sometimes be wrong and quick to jump on an inaccurate story. This is especially true when an eye-popping headline is involved. Such is the case of Jacksonville Jaguars quarterback Trevor Lawrence's cryptocurrency losses. The internet saw an unverified report, took it as fact, and started dunking on Lawrence. After a day of chatter, the young QB had enough and set the record straight himself. 
The story of Trevor Lawrence's signing bonus and crypto losses caught on like wildfire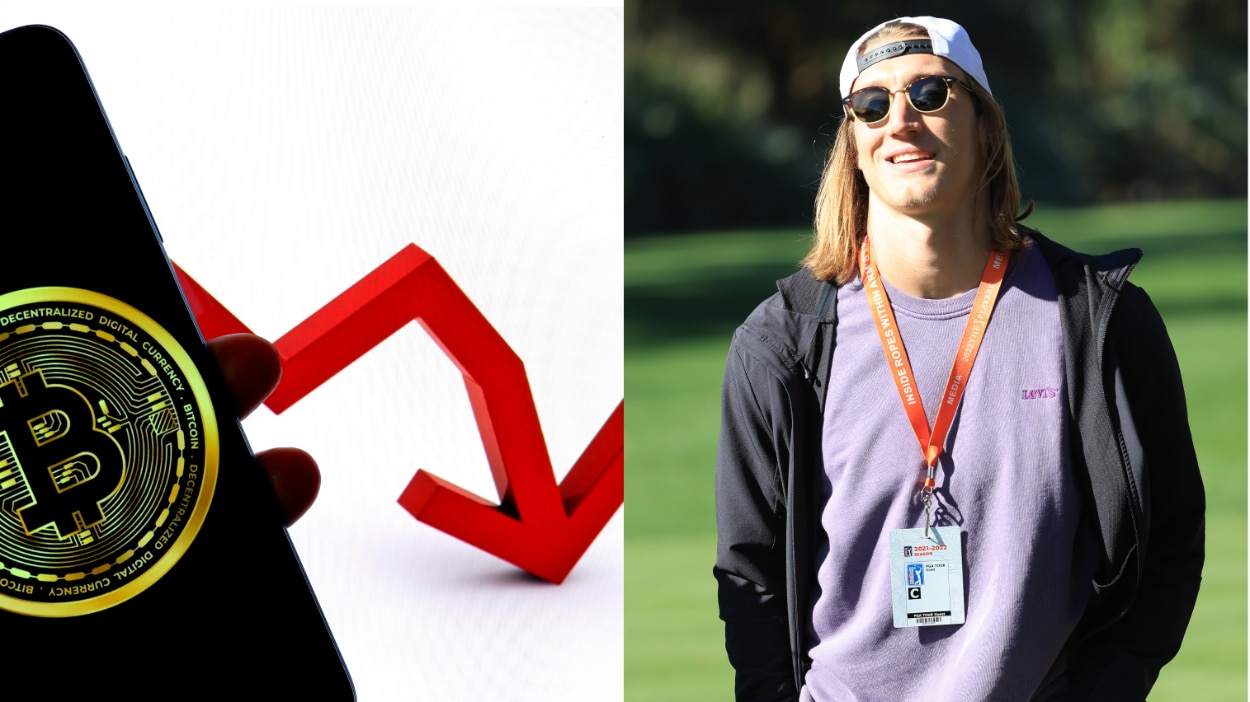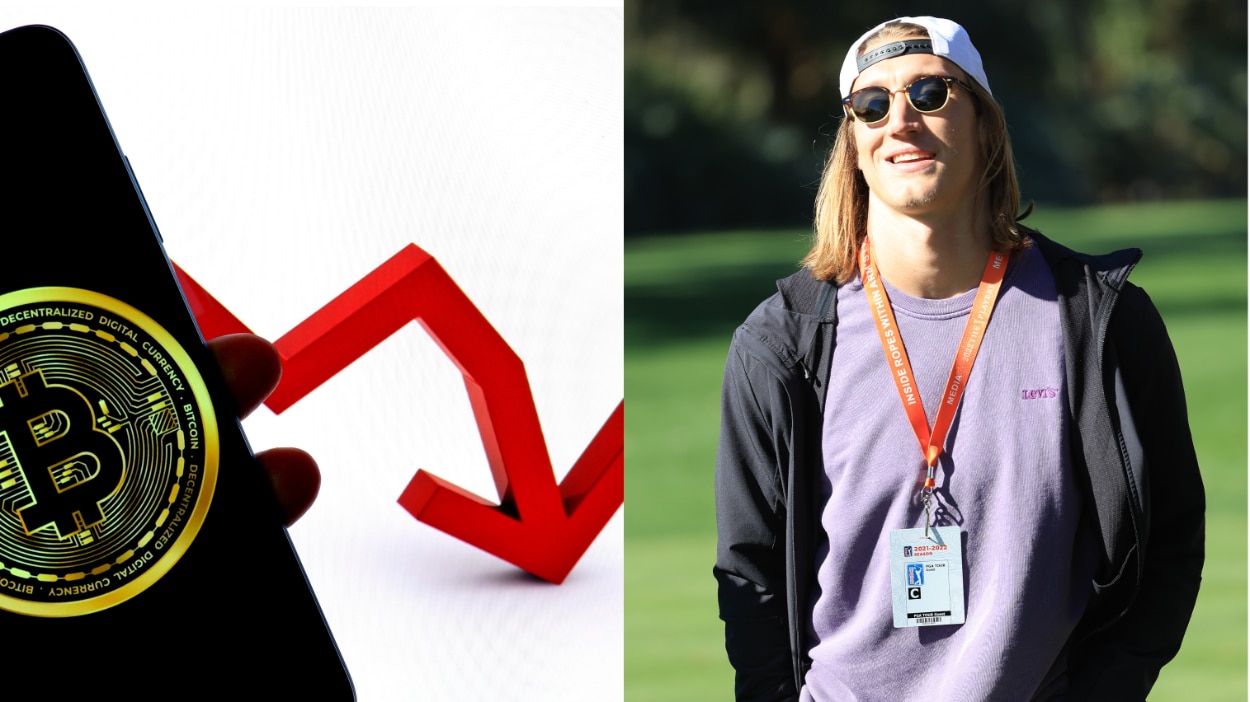 Cryptocurrency, like Bitcoin, may be the wave of the future. However, like many assets in this current economic climate, crypto has taken a hit. For example, a single Bitcoin was worth $67,582.60 on November 8, 2021. Today, on June 22, 2022, that same coin is worth $20,014.10. 
It is with this reality as a backdrop that fake news about Jacksonville Jaguars QB Trevor Lawrence took the internet by storm. 
The whole fiasco started when Sun Sentinel Miami Dolphins beat reporter David Furones tweeted a chart from coinjournal.net about athletes losing money on crypto. The chart shows that Trevor Lawrence took his $24 million NFL signing bonus in cryptocurrency, which would be worth $8.96 million today. 
The original story stated that the 2021 No. 1 overall pick  "reportedly opted to take a large chunk of his $24 million signing bonus in Bitcoin, Ethereum, Solana, and other cryptos."
The initial article didn't cite its source for the report. Although, some outlets (such as bitcoin.com) did report that Lawrence took his signing bonus in crypto. 
That was enough for several reputable news organizations (and plenty more disreputable ones) to run with the story that Lawrence lost $15 million of his signing bonus in the crypto market. 
The story crypto losses was not true
The "Trevor Lawrence lost millions with his crypto signing bonus, hahaha" stories swept the internet. Then some well-informed reporters started to poke holes in the tale. 
"Sports + Business + Bitcoin" reporter Joe Pompliano was among the first to tweet about the misinformation. Responding to a now-deleted tweet from NFL YouTube creator Brett Kollmann, Pompliano wrote: 
That tweet is inaccurate — Trevor Lawrence signed an endorsement deal with a crypto app called Blockfolio. And he accepted his signing bonus (on the deal) exclusively in crypto….but everyone is reporting it like he received his actual NFL signing bonus in crypto. 

Joe Pompliano on the Trevor Lawrence crypto story
That signing bonus was "probably low seven figures," according to Pompliano. And is getting confused with his $24 million NFL signing bonus. 
A few hours later, the man himself weighed in on the confusion. Retweeting a Barstool Sports post, Lawrence set the record straight on his official account. The QB wrote, "Did y'all confuse my @FTX_Official signing bonus with my @NFL one? Carry on…"
So, like many investors, maybe Lawrence has lost some of his portfolio's value with the recent crypto dip. Or perhaps he cashed out at the right time and made a good chunk of change. Either way, he didn't lose $15 million of his $24 million signing bonus, despite what you may have read elsewhere on the internet. 
Like Sportscasting on Facebook. Follow us on Twitter @sportscasting19 and subscribe to our YouTube channel.