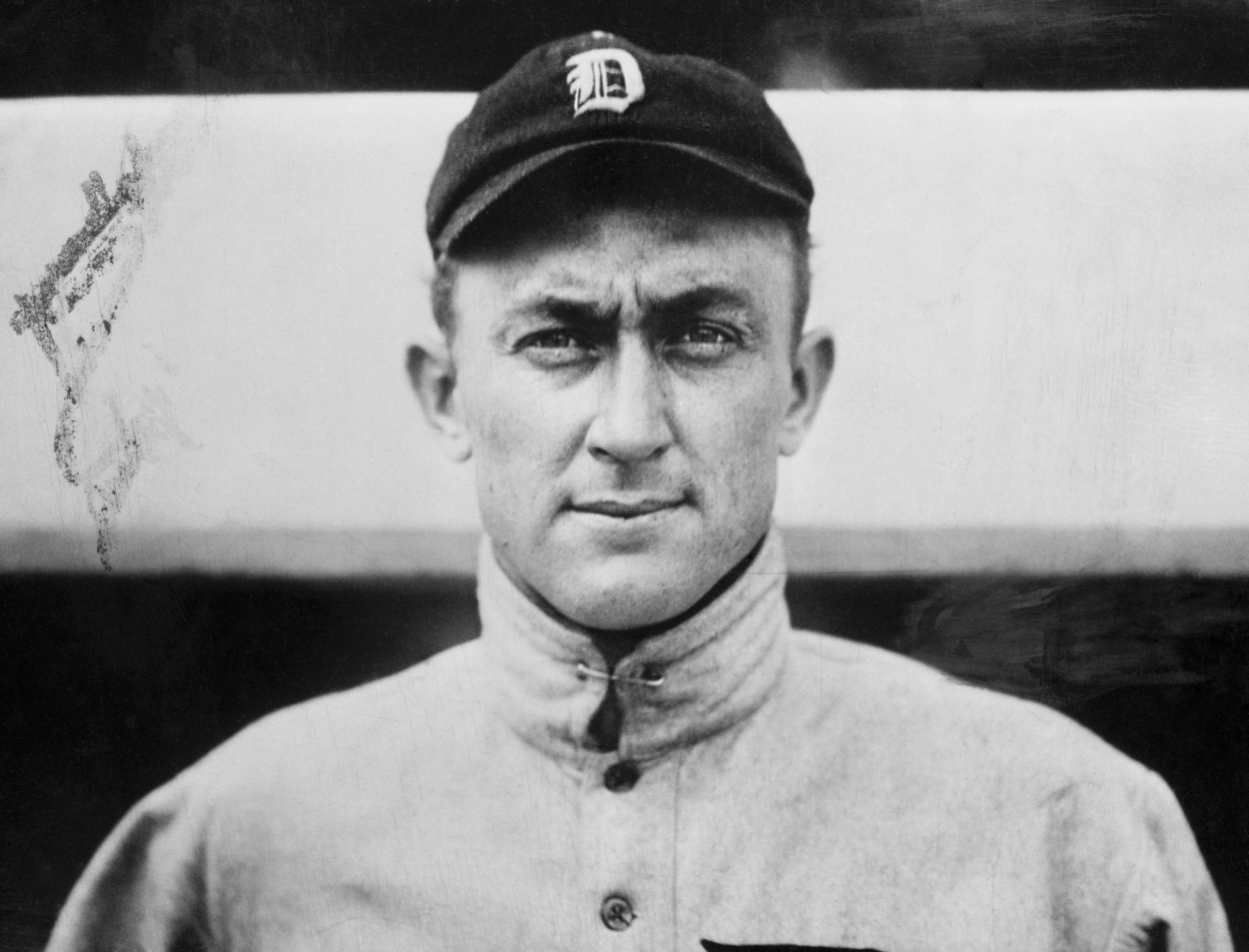 Ty Cobb's Early Investment in Coca-Cola Made Him More Money Than Baseball Ever Could Have
Ty Cobb is one of the most legendary baseball players of all-time. But Cobb's off the field moves are what made a lasting impact for his family.
While Ty Cobb was known for being one of the great players of baseball's early era, his off-field behavior was also infamous. What's legend and what's true isn't really clear, but what is clear is that Cobb was one of MLB's top stars at the time of his retirement.
Of course, Cobb didn't play at a time when professional athletes made millions as they do today. He was able to parlay his earnings into quite a hefty payday, but it was due to a savvy investment decision he made. 
The MLB career overview of Ty Cobb
Cobb played in an era before the home run became as popular as it is today. During the majority of Cobb's career, home runs were a much rarer occurrence. According to Baseball Reference, Cobb retired after 24 seasons and 4,189 hits.
He spent the majority of his career as a member of the Detroit Tigers, though he did log time as a member of the Philadelphia Athletics as well. 
The slugger retired with a career batting average of .366 which is the highest career average of all time. He won an MVP Award, 12 batting titles, and a Triple Crown. Cobb was also part of the first class of Hall of Famers when the institution opened. 
The numbers are impossible to deny: Cobb was one of the sport's most influential figures from its early days. He set the standard for contact hitters after him like Pete Rose and Ichiro Suzuki. 
Ty Cobb's philanthropic efforts
Cobb left a complicated legacy. While rumors persisted about some uglier sides of his personality for years, it was a proven fact that the man did have a philanthropic side.
According to WealthManagement.com, Cobb set up a scholarship fund in his name. He believed all baseball players should receive an education before turning professional and saw to it that both of his sons attended Ivy League universities. 
Of course, Cobb's charitable efforts were helped in large part due to the massive fortune he amassed. But believe it or not, baseball wasn't the source of much of Cobb's riches. There would be a much savvier financial decision he'd make that would help him in that regard. 
The early investment set him up for life
Investing can be a tough gambit for professional athletes. If they trust their money with the right adviser, they can make it last for years. A mistake could leave them destitute. Cobb happened to be a fairly successful investor, and one of his best investments came in the form of a company we all know today: Coca-Cola. 
According to a Yahoo article speculating on whether Cobb was the most famous athlete investor of all time, Cobb made over $491,000 during his playing days (the equivalent of around $7.4 million today).
Cobb died with over $12.1 million in his investment portfolio — equivalent to over $104 million today. In 1907, he bought 300 shares of stock in Coca Cola. Over the course of the next 20 years, he expanded that to 24,000 shares. When Cobb died, he owned $2.1 million worth of Coca-Cola stock. 
Coca-Cola wasn't the only winning company Cobb invested in. He also invested in a company called United Motors (which later converted to General Motors stock).
Cobb showed that the same acumen he displayed for baseball, he apparently had for investing. It's how his off the field earnings were able to dwarf what he was paid for playing baseball.