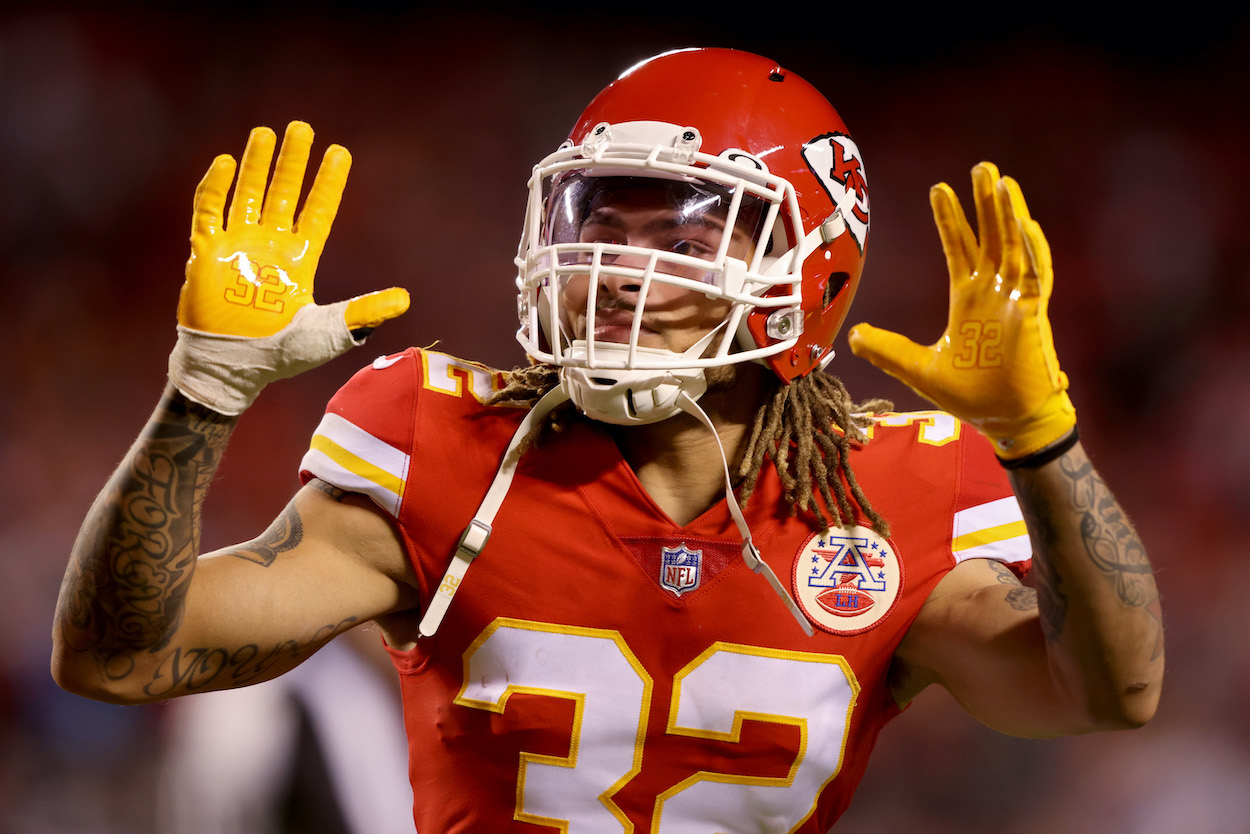 Tyrann Mathieu May Have Just Said Goodbye to the Kansas City Chiefs With Veiled Shot on Twitter
Tyrann Mathieu posted a cryptic message on Twitter that seems to signal his days with the Kansas City Chiefs are officially over.
For three seasons, Tyrann Mathieu has patrolled the defensive backfield for the Kansas City Chiefs. He is one of the most instinctive and exciting defensive players in the NFL and has been a huge part of the Chiefs' success in the last few years.
Now the "Honey Badger" is a free agent, and it seems increasingly likely he'll head to a new tea this offseason. After posting a cryptic message that felt aimed at eth Chiefs organization over the weekend, that possibility now seems inevitable.
Tyrann Mathieu is a star free agent in 2022
Despite being one of the most aggressive and exciting defensive players in college football and a 2011 Heisman Trophy finalist, LSU safety Tyrann Mathieu fell to the third round of the 2013 NFL draft. The "Honey Badger" ran into trouble late in his college career due to his marijuana addiction and fell in the draft because of it.
The Arizona Cardinals picked the Louisiana native No. 69 overall. The star defensive back turned his life around and became not just a great NFL player but a model citizen by all accounts.
On the field, Mathieu has become one of the league's signature defensive players. After five seasons in Arizona, he spent a year with the Houston Texans and, for the last three campaigns, he's been with the Kansas City Chiefs.
All told, Mathieu is a three-time Pro Bowler, a three-time All-Pro, and a Super Bowl champ. He has 26 career interceptions, 610 tackles, six fumble recoveries, and three touchdowns. Now, in 2022, he's also an unrestricted free agent.
The Chiefs need all the help they can get on the defensive side of the ball. However, their star safety is approaching 30 and will command somewhere in the neighborhood of his current $14 million per year salary. All this seems to add up to the fact that Mathieu won't be a priority for his current team this offseason.
If that wasn't clear already, his most recent social media post removed most doubt.
The 'Honey Badger' posted a cryptic message on Twitter that might mean he's leaving Kansas City 
Despite the signs pointing to Tyrann Mathieu leaving the Kansas City Chiefs for his fourth NFL destination, there hasn't been a clear announcement by either side that he won't be back at Arrowhead in 2022.
That announcement may have come on Saturday, March 5, when the safety took to Twitter to post a message that seemed to be a shot at his most recent employer.
On a black background with stark, white font, Mathieu posted, "Replacing me is easy. Getting them to do the same thing I did is damn near impossible."
Mathieu added no context and (as of the next day) hasn't posted anything else on his social media accounts. That said, it's hard to take anything from that post except to believe that Mathieu has played his last game for Andy Reid's squad.
Free agency doesn't start for another 10 days, but now that it seems like the "Honey Badger" will find a new home, the question becomes, where will he end up?
The best fits for Tryann Mathieu in 2022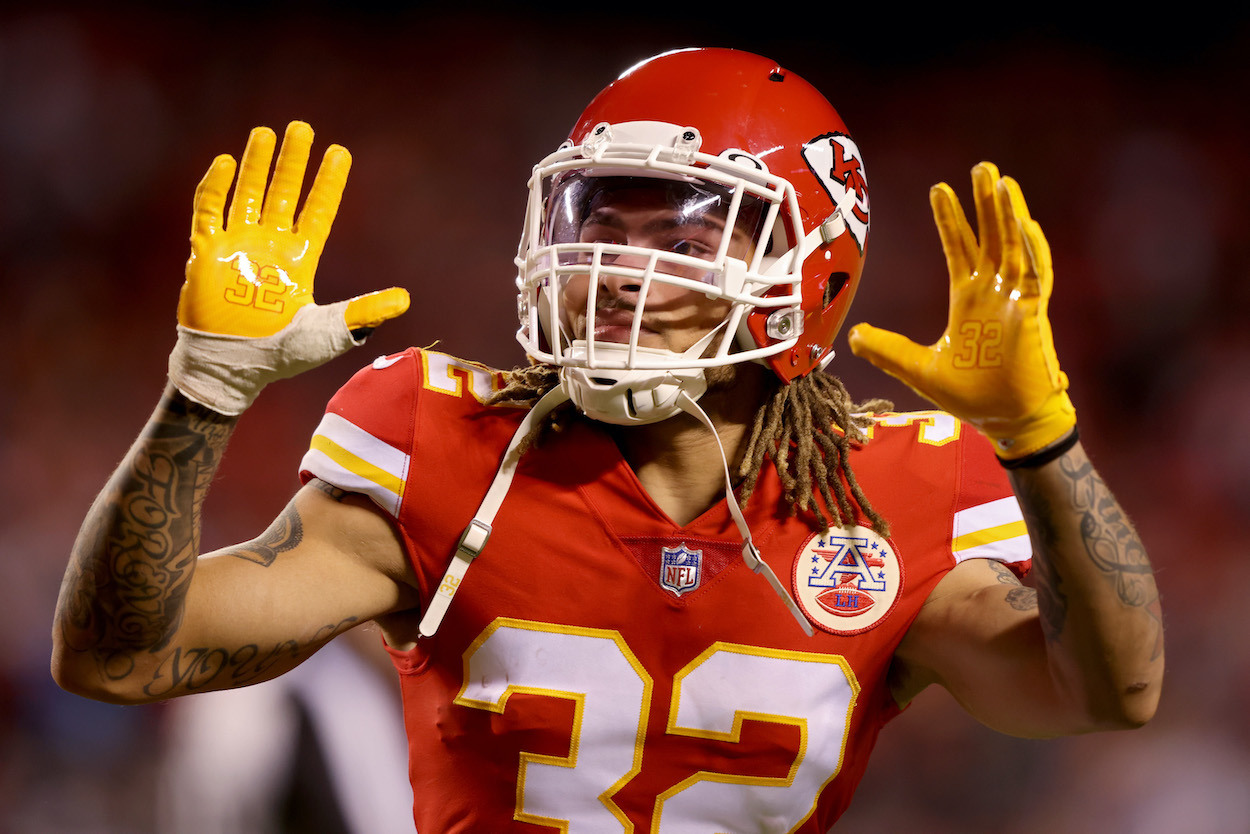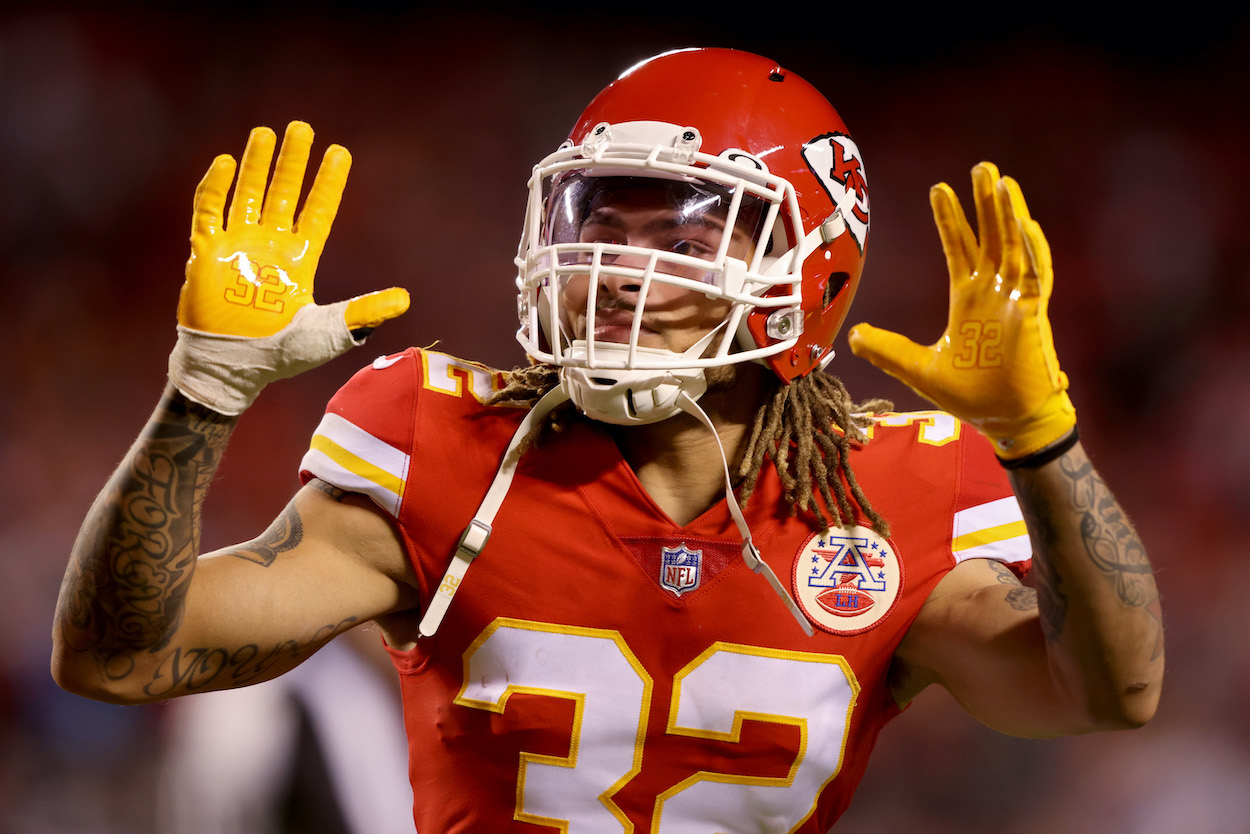 Tyrann Mathieu has earned $73 million in his career. He's won a Super Bowl and been on teams that have missed the playoffs (although not many).
With a weak free-agent safety group this season, Mathieu will have his choice of taking a big-money offer from a weaker team or playing on a team poised for greatness, but possibly at a lower salary number.
There are a few teams, though, that can offer cash and a chance to win.
The teams that can offer the "Honey Badger" a massive (possibly last) NFL contract and a chance to get back to the Super Bowl come down to three teams.
The Los Angeles Chargers have a franchise QB in Justin Herbert, a need to bulk up the defense, and almost $60 million in salary-cap space. That makes the Chargers the leader in eth clubhouse for Mathieu's services, and the safety may have confirmed this Pro Bowl weekend.
After the Chargers, the Indianapolis Colts are another team that makes sense. The franchise has around $37 million in cap room and was a horrific upset loss in Week 18 to the Jacksonville Jaguars away from making the playoffs. Mathieu could be that difference-maker to push them over the edge.
Finally, the Denver Broncos, with $40 million in cap room, could use a safety as well. However, signing a vet like Mathieu probably only makes sense if the team also brings in their biggest target of the offseason, Aaron Rodgers.
No matter where he ends up, after his Twitter posts this weekend, it seems like Mathieu will be with a new team soon.
All stats courtesy of Pro Football Reference and contract figures courtesy of Spotrac