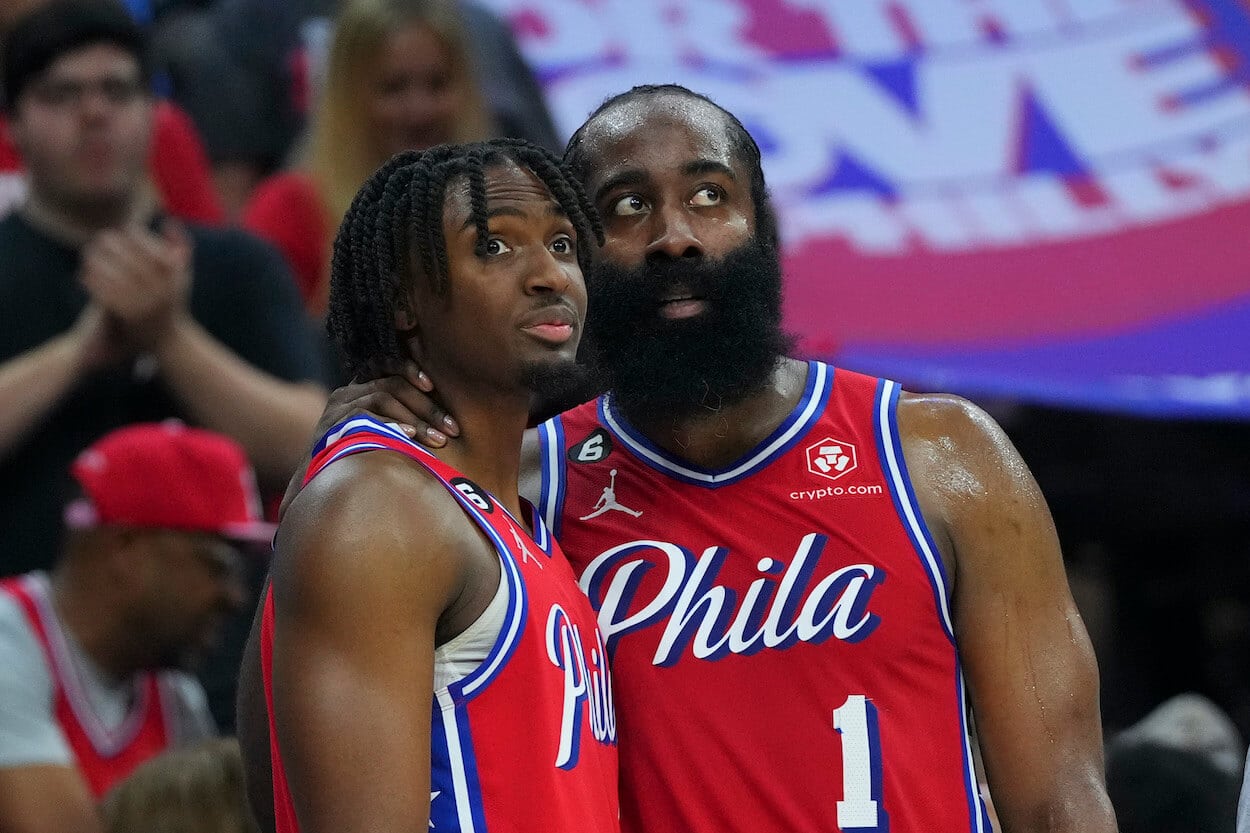 Tyrese Maxey Contract: The Sixers Have a $200 Million Decision to Make This Offseason
Tyrese Maxey's upcoming contract extension could spell the end of James Harden's tenure with the 76ers.
Everyone knows how important Joel Embiid and James Harden are to the Philadelphia 76ers' success, but this team won't be able to accomplish its goal of winning a championship without Tyrese Maxey. The third-year guard is turning into an offensive superstar before our eyes, and he'll have the opportunity to become a very rich man soon.
Maxey still has one more year left on his rookie contract, so he hasn't been able to experience the financial benefits of being a top player in the NBA. That could change as soon as this offseason, though, as the 76ers are about to stare down a $200 million decision that could spell the end of Harden's tenure in Philly.
Tyrese Maxey contract
The Sixers selected Tyrese Maxey with the 21st overall overall pick in the 2020 NBA Draft, signing him to a four-year rookie contract worth $12,152,560 afterward. His contract included club options for the 2022-23 season and the 2023-24 season, both of which were unsurprisingly exercised by the team.
The 22-year-old earned just $2,726,880 in salary this season, but he's far outplayed that number.
In the 2022-23 regular season, Maxey notched career-high marks in points (20.3), three-point field-goal percentage (43.4%), and effective field-goal percentage (56.8%). His 43.4% mark from deep ranked fifth in the NBA this year.
Maxey still has one year left on his $12.2 million rookie deal, but he might earn a massive raise before then.
The 76ers are staring down a $200 million decision this offseason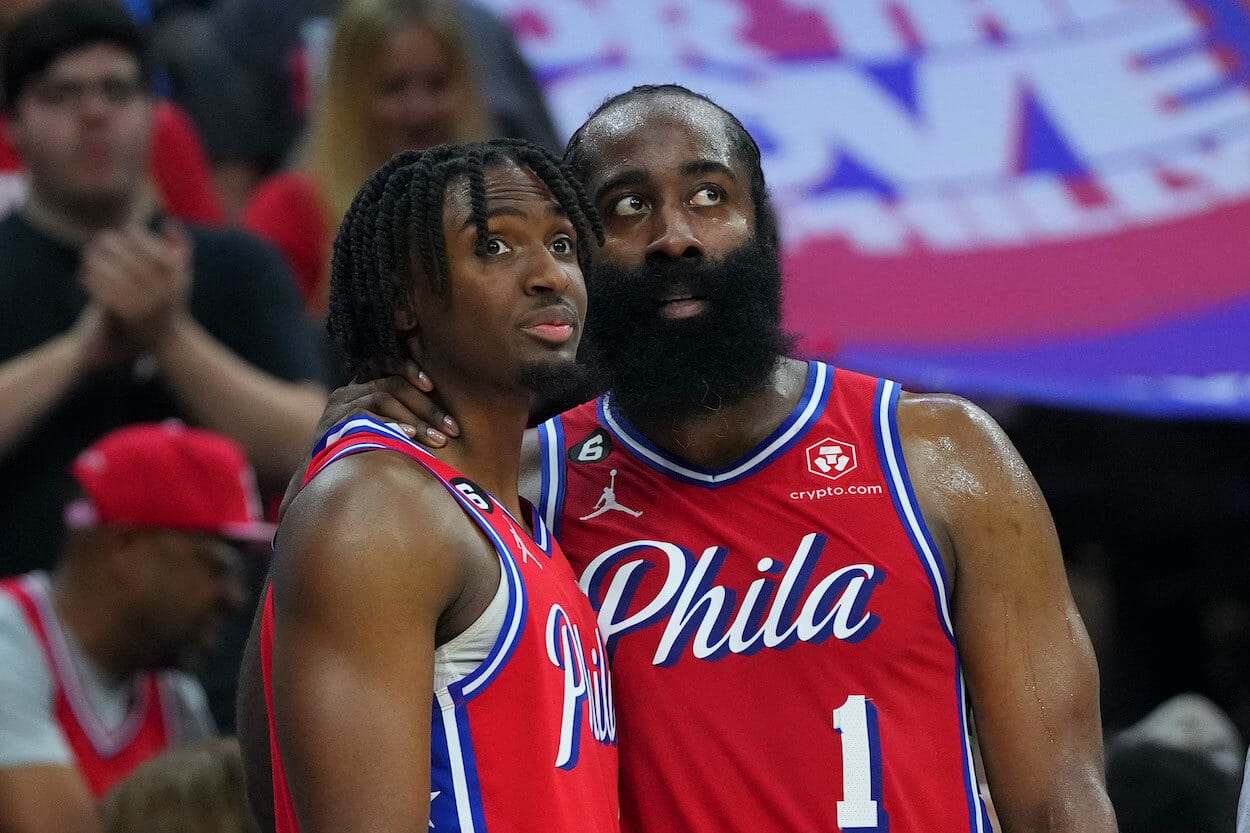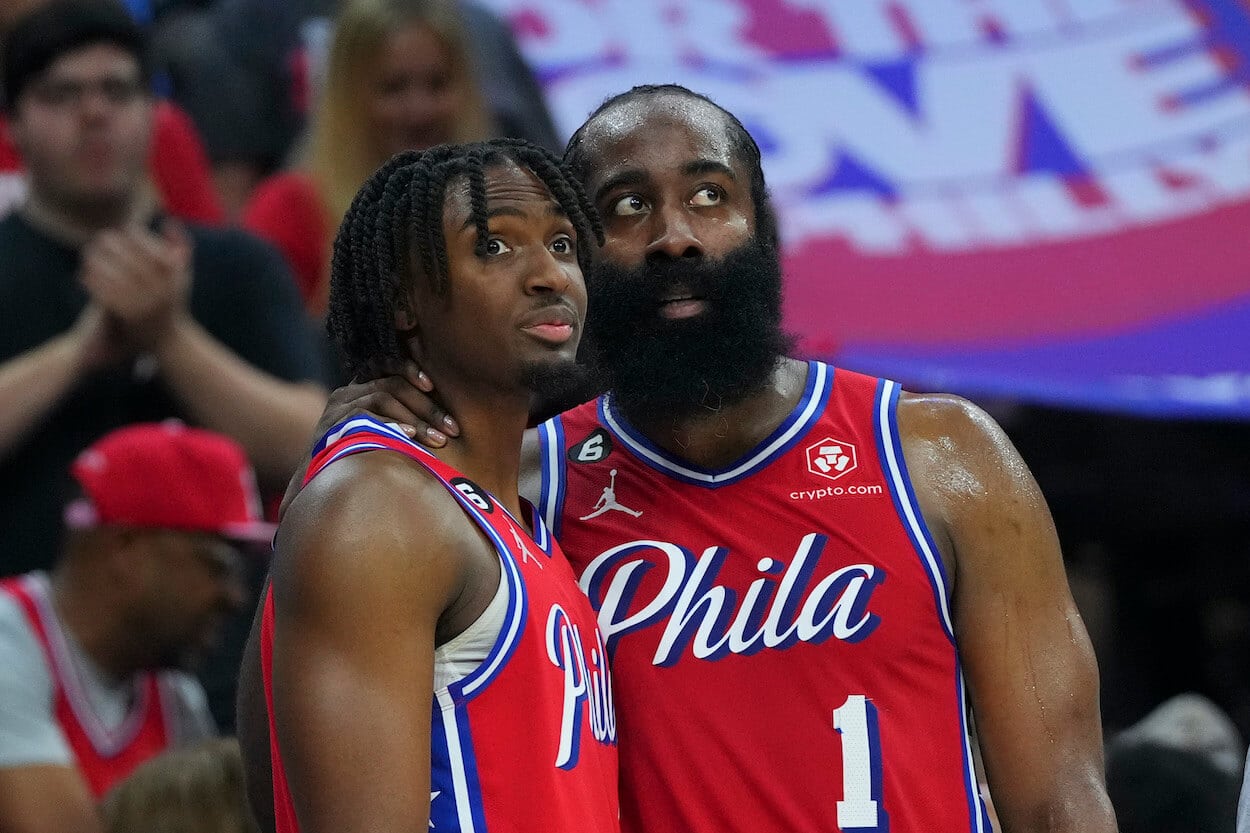 Once the 2022-23 NBA season wraps up, Maxey will be eligible to sign his first contract extension with the 76ers. Considering how much the shooting guard has improved throughout his young career, Philadelphia would be wise to lock him into a second contract before his value explodes even more and he has the opportunity to hit free agency.
According to Sean Deveney of Heavy.com, "executives around the league increasingly are saying that Maxey is headed for a max contract extension with the Sixers. … A max deal could be worth five years and about $200 million for Maxey."
Philadelphia would sign up for that deal in a heartbeat, but it would likely need to make some sacrifices to get it done. Joel Embiid, Tobias Harris, and James Harden are set to take up $121.8 million of the $134 million salary cap in 2023-24. But Harden has a player option for next season, meaning he could opt out and hit free agency or try to renegotiate a new deal. Considering the veteran point guard took a pay cut to stay with the Sixers this season, he's expected to seek a more lucrative contract with more years this summer.
If the 76ers want to sign Maxey to a nine-figure contract extension this offseason, they won't have any interest in keeping Harden around for more money. Maxey is only going to keep improving, whereas Harden seems to be on the back end of his career.
Truthfully, this isn't much of a decision at all for Philadelphia. You choose Maxey over Harden 100 times out of 100 at this point in their careers.