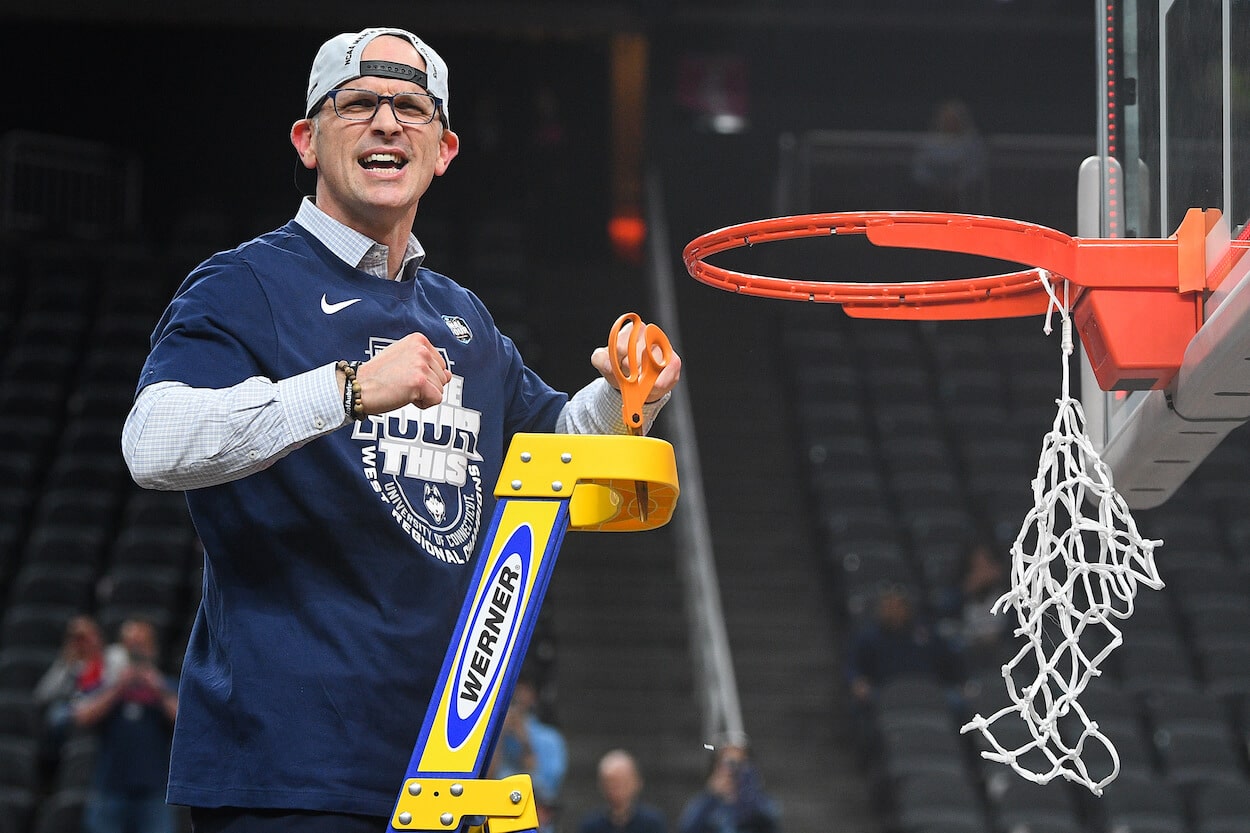 Is UConn Head Coach Dan Hurley Related to Duke Legend Bobby Hurley?
Are Dan Hurley and Bobby Hurley related?
The Connecticut Huskies, led by fiery head coach Dan Hurley, have reached the Final Four for the first time since 2014. If Hurley can propel UConn to a national championship this year, he'll become the third head coach in program history to lead the Huskies to a title.
Now, that name might sound familiar if you're a longtime college basketball fan. Bobby Hurley, the former Duke star, was one of the best players in the NCAA in the early 1990s. He won two national titles with the Blue Devils and was named the NCAA Tournament Most Outstanding Player in 1992. Today he serves as the head coach of Arizona State.
But is Dan Hurley related to Bobby Hurley? Let's find out.
Dan Hurley can lead UConn to its fifth national championship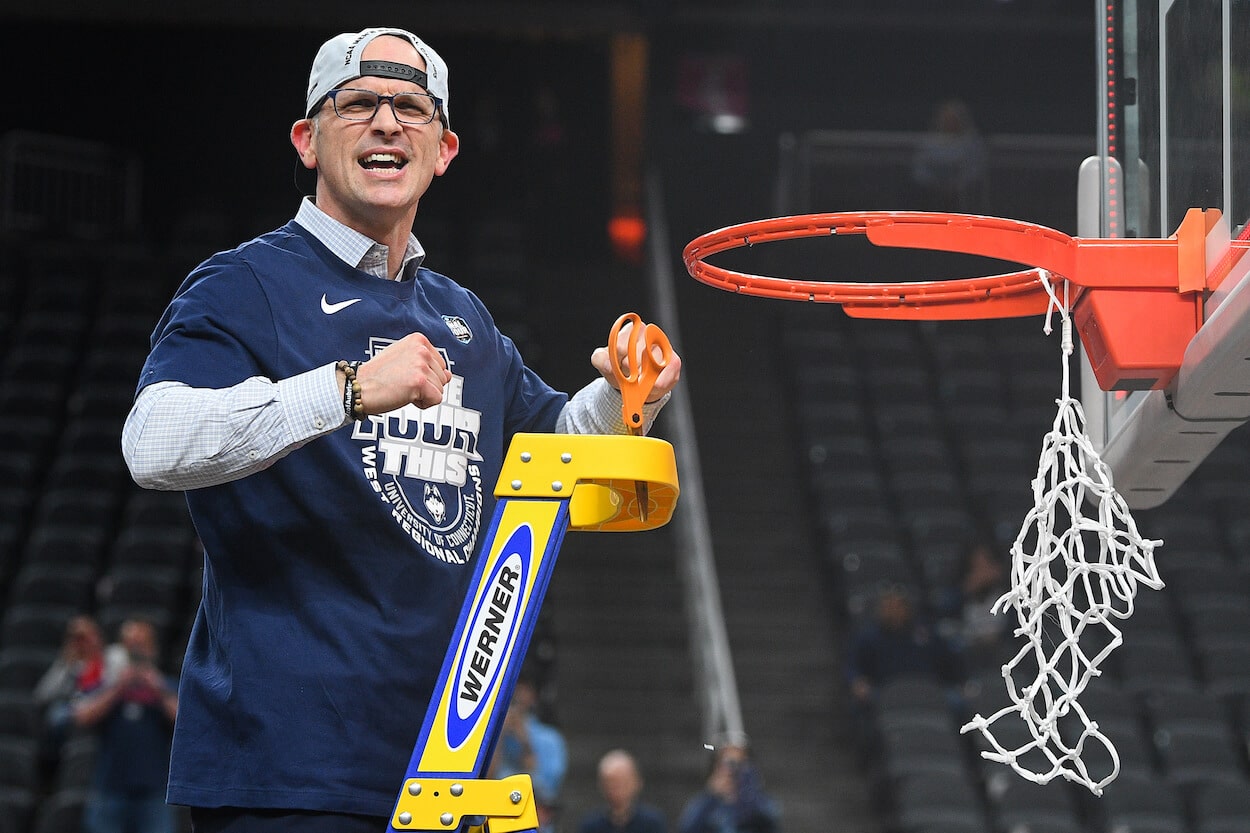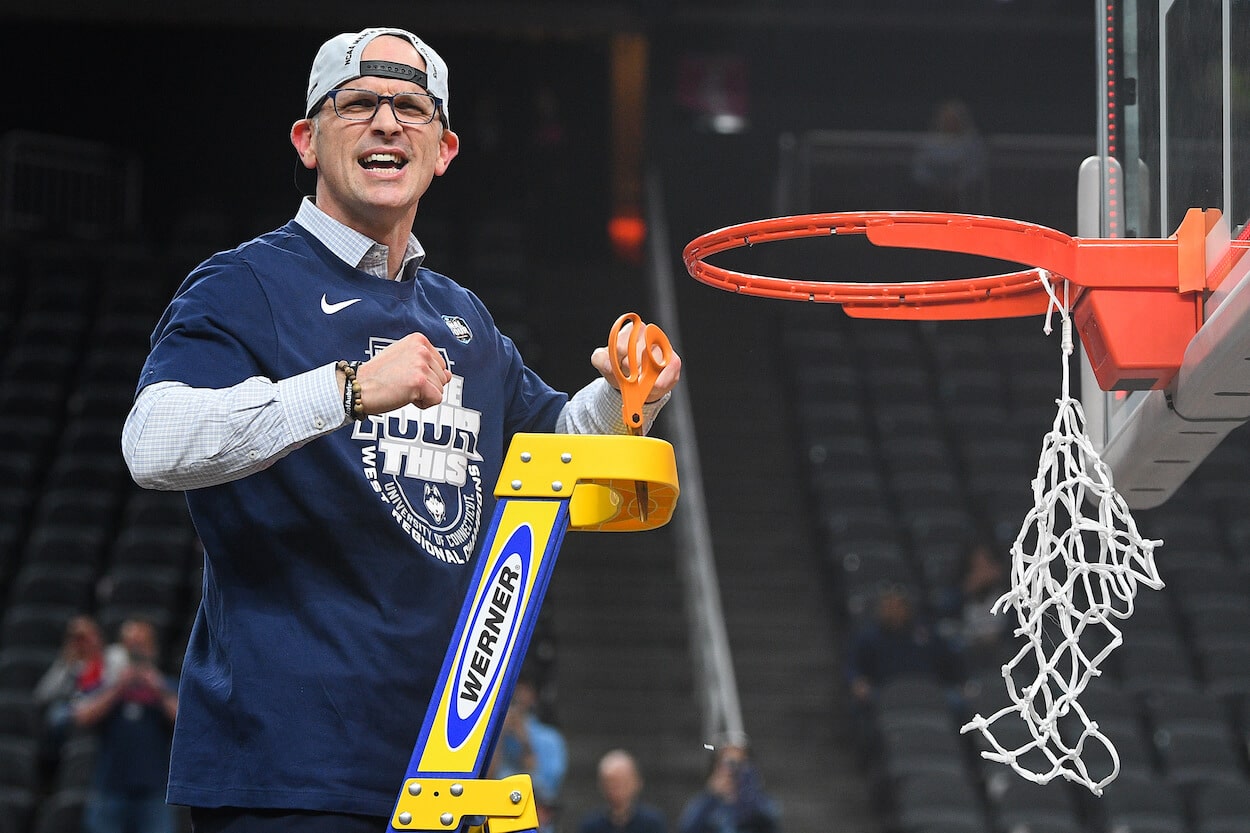 UConn has been one of the winningest programs in college basketball over the last 30 years. The Huskies have won four national championships since 1999 — three under Jim Calhoun and one under Kevin Ollie. Incredibly, UConn is closing in on its fifth national title in the last 24 years, this time under head coach Dan Hurley.
Hurley scored the UConn job in 2018 after successful stints with Wagner and Rhode Island. The 50-year-old led Rhode Island to back-to-back NCAA Tournament appearances in 2017 and 2018, winning one game in each before losing in the second round.
It took Hurley three years to lead Connecticut to the NCAA Tournament, and the Huskies lost in the first round in both 2021 and 2022. Hurley built his most talented team yet in 2023. UConn breezed through the West region to reach its sixth Final Four in program history, and Hurley is now two wins away from bringing the Huskies their fifth national title.
Is Dan Hurley related to Bobby Hurley?
So, is Dan Hurley's last name just a coincidence, or is he related to former Duke star Bobby Hurley?
The two coaches are, in fact, related. Bobby is Dan's older brother.
Bobby and Dan are the sons of Hall of Fame high school basketball coach Bob Hurley. Bob served as the head coach of St. Anthony High School in Jersey City, N.J. for 39 years, leading the school to 26 state championships.
Bobby was the first son to graduate high school, and he went on to lead Duke to two national championships and eventually become a top-10 pick in the NBA draft. Dan graduated a year later, and he went on to play five years at Seton Hall before following his father into the coaching world.
Bobby and Dan run their own Division I programs now, but they used to work together at the college level. From 2010-2013, Bobby served as an assistant coach under his younger brother at Wagner and Rhode Island. Eventually, Bobby accepted the head coaching job at Buffalo and joined Arizona State in 2015.
Bobby may have bragging rights over Dan when it comes to their playing careers, but Dan can establish himself as the better coach if he leads UConn to a national championship in 2023.