Vernon Davis Would Rather See the 49ers Stick With Brock Purdy Than Go After Tom Brady
All eyes will be on the San Francisco 49ers and their perplexing quarterback situation this offseason. Has Brock Purdy already done enough to secure the starting job moving forward? What will the team do with Trey Lance and Jimmy Garoppolo? And what happens if Tom Brady picks up the phone and states his interest in joining his hometown team for a swan song?
Well, if you ask former NFL tight end Vernon Davis, who played 10 seasons with the 49ers and still supports the team today, Purdy deserves the starting job to start next season even if Brady becomes a viable option.
Vernon Davis has been blown away by Brock Purdy
Purdy, who was the very last player selected in the 2022 NFL Draft, took over San Francisco's starting quarterback job in Week 13, and he hasn't looked back since. The most recent Mr. Irrelevant has now led the 49ers to eight straight wins and an NFC Championship Game appearance.
Just like the rest of the NFL world, Vernon Davis has been dazzled by Purdy's play down the stretch of the season. The former 49er is, above all else, excited about what the future holds for the rookie QB.
"I think Purdy is a special talent. He seems like he has a great IQ for football," Davis told Sportscasting's Jack Dougherty. "A lot of people didn't expect him to come out and perform the way he's been performing over the last couple of weeks, but he's done a great job. I'm really happy for him, for his family, and I wish him nothing but success. I think he's going to continue to keep the momentum going.
"I say that because there's a lot on the line for him. I'm not just saying that financially, but just for his career in general, his family, everyone who believes in him, everyone who doubted him. There's a lot to prove here, and a lot of people might say that it's all about the big contract that's coming for him because of the way he's been performing, but it goes beyond that."
Purdy and the 49ers will travel across the country to face off against Jalen Hurts and the Philadelphia Eagles in the NFC Championship Game this Sunday. It'll be easy for fans to count Purdy out in the biggest game of his life, but Davis doesn't think this will be the end of the road for the 23-year-old.
"I truly believe that he has everything that it takes to take them to the Super Bowl and possibly win it," Davis said.
Vernon Davis wants to see the 49ers stick with Brock Purdy even if Tom Brady is available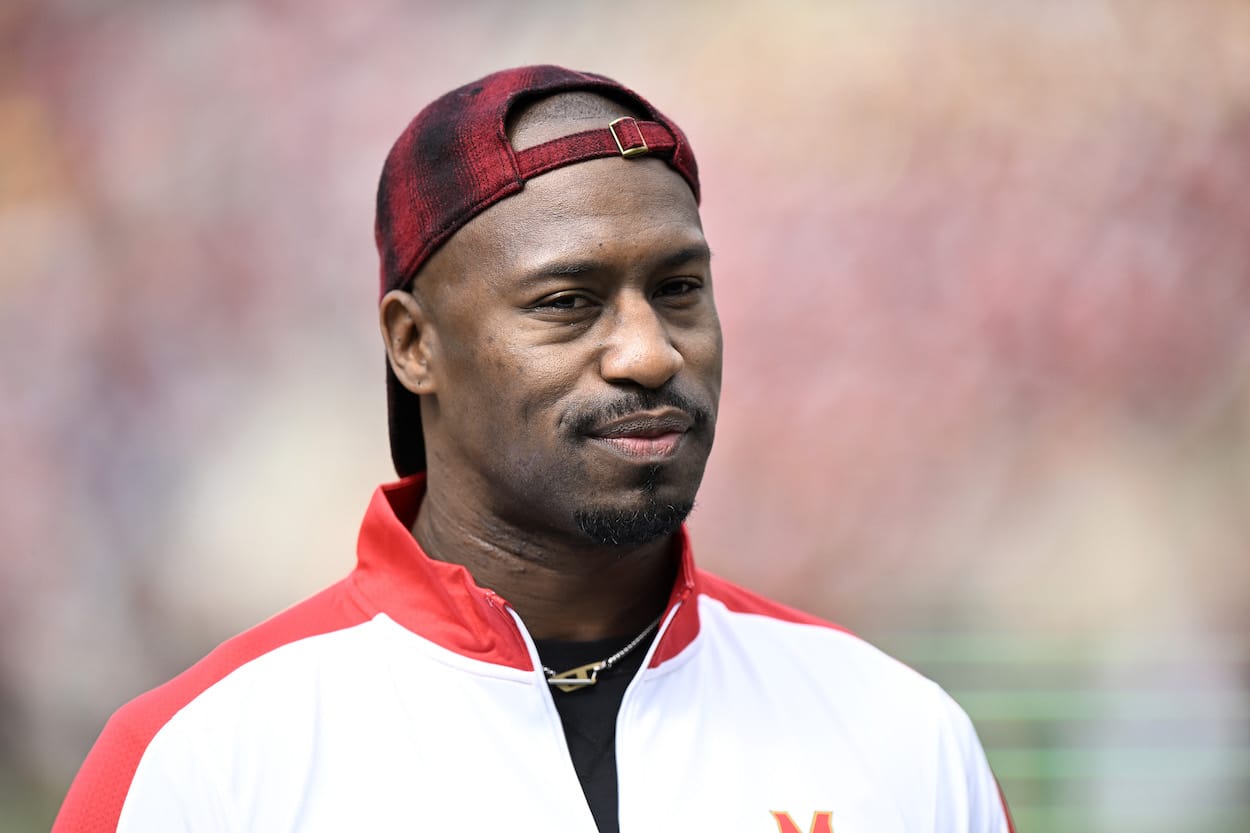 If Tom Brady doesn't choose to retire this offseason, the future Hall of Famer will be able to sign with whichever team he likes as a free agent. The 49ers will surely be at the top of his list in that scenario.
Not only do the Niners have one of the most loaded rosters in the NFL, but they were also Brady's favorite team growing up in Northern California. San Francisco would likely be the Super Bowl favorite next season if Brady came to town, but Davis doesn't want to see him muck up the team's QB controversy even more.
"I don't think this is a situation where the 49ers need to make a move and go get Tom Brady. I don't think that makes sense," Davis told Sportscasting. "Right now they have three quarterbacks who have potential to make a championship run. A lot of talk about Garoppolo not being able to stay healthy and perform, but he's still good. He has a great pedigree. Then we have Trey Lance, and we have Purdy who can also get it done. So, I'd take my chances on the guys that I have. I wouldn't bring in Brady at all."
This impending decision will likely depend on how Purdy fares in the NFC title game, but either way, the 49ers have a near-impossible decision to make this offseason. I don't envy general manager John Lynch one bit.