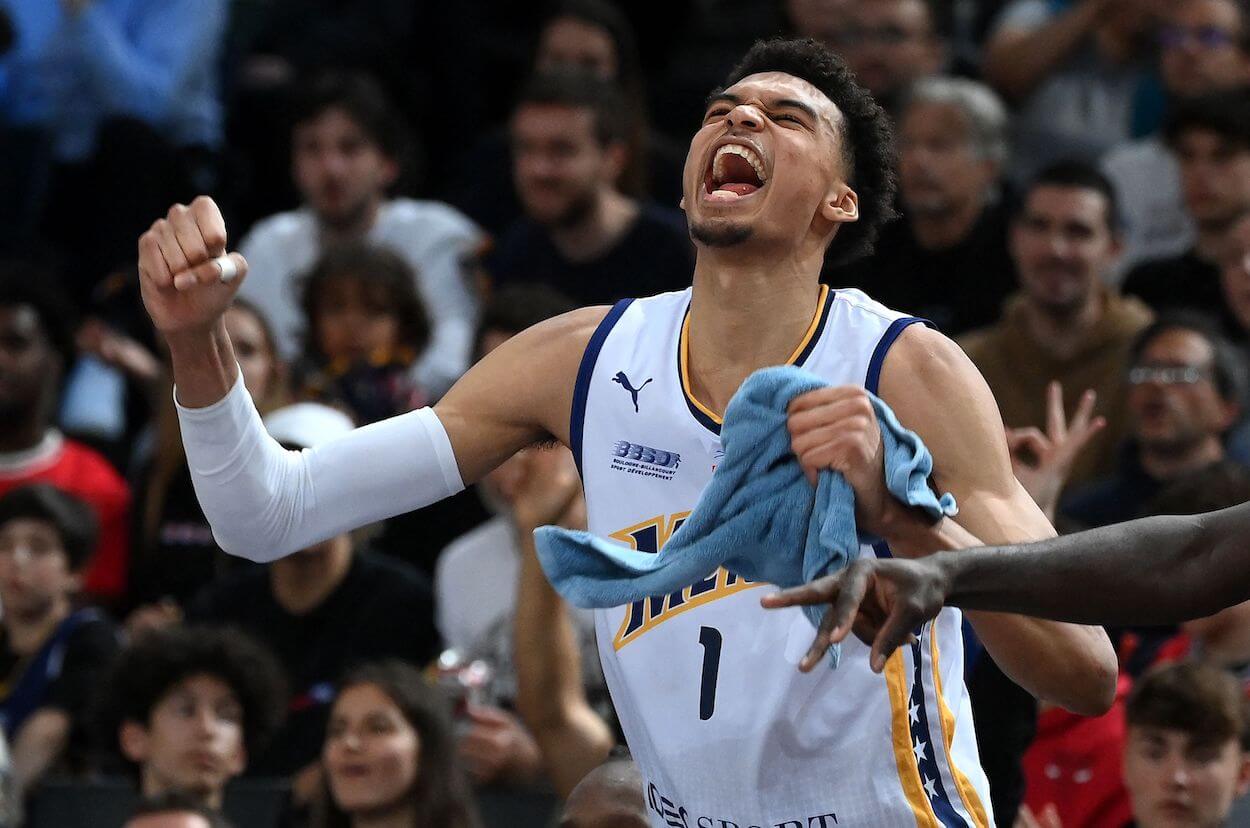 Victor Wembanyama Saved Millions of Dollars During the NBA Draft Lottery
Victor Wembanyama should be thrilled about playing in a state with no jock tax.
Tuesday night's NBA Draft Lottery couldn't have gone much better for Victor Wembanyama.
The 7-foot-4 French phenom, who's a lock to go No. 1 overall in the 2023 NBA Draft, must've been thrilled when the San Antonio Spurs won the lottery for the first overall pick. Not only will Wembanyama land in an ideal situation to develop his game under legendary head coach Gregg Popovich, but he also saved millions of dollars thanks to some ping pong balls.
Spurs land Victor Wembanyama in the NBA Draft Lottery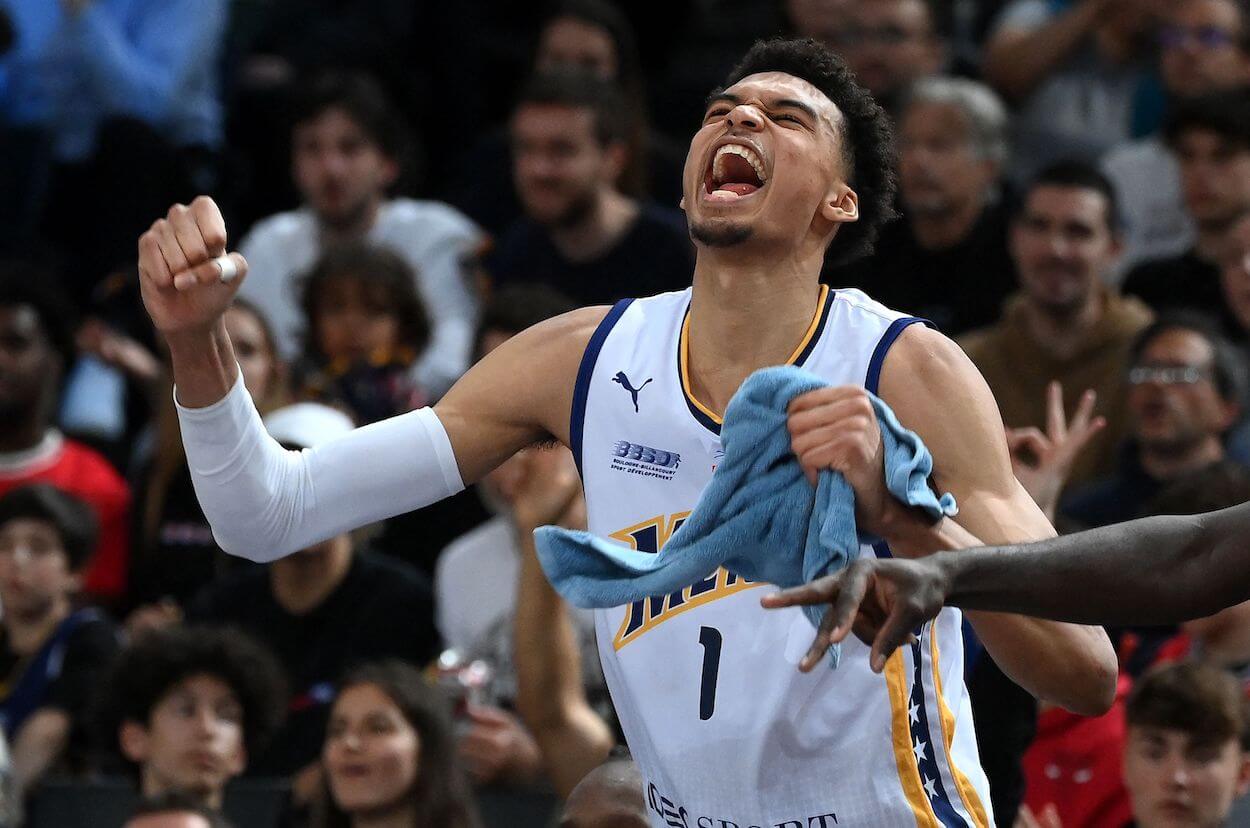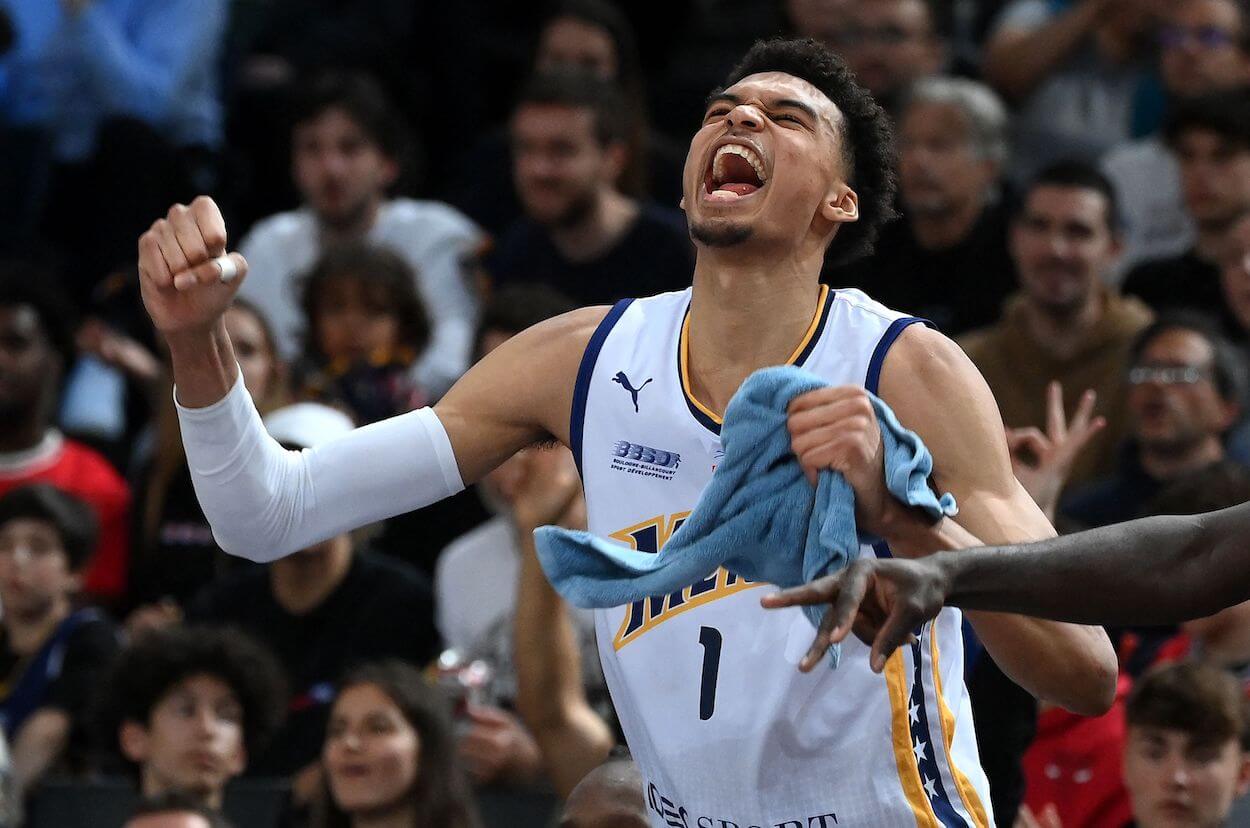 Victor Wembanyama, you are a San Antonio Spur.
Well, not yet, at least officially. But we've known Wembanyama is going to be the No. 1 overall pick in the 2023 NBA Draft for a while now, and the Spurs were lucky enough to have the ping pong balls bounce their way Tuesday night.
Wembanyama has been pegged as the most impressive NBA prospect since LeBron James. The 19-year-old is three inches taller than Rudy Gobert, yet he can shoot and handle the ball like a guard. On the defensive end, he's a one-man wrecking crew thanks to his 8-foot wingspan and his elite quickness and anticipation.
In 34 games with the Metropolitans 92 this season, Wembanyama averaged 21.5 points, 10.4 rebounds, and 3.0 blocked shots per game. He shot 47% from the field, 27.5% from three, and 80.9% from the free-throw line (Basketball Reference). This is as can't-miss as can't-miss prospects come.
If you didn't realize how momentous the 2023 NBA Draft Lottery was for the league, Spurs managing partner Peter Holt's animated reaction to winning the No. 1 pick should tell you all you need to know.
Victor Wembanyama will save millions of dollars with the Spurs
If you gave Wembanyama a choice between the Spurs, Charlotte Hornets, Houston Rockets, and Portland Trail Blazers before the NBA Draft Lottery, he likely would've picked San Antonio in a heartbeat. Gregg Popovich can fill an entire hand with his five championship rings, and legendary big men David Robinson and Tim Duncan went on to have Hall-of-Fame careers after getting drafted by the Spurs first overall.
This is an ideal landing spot for the superstar prospect, but not just on the basketball side of things.
By landing in the state of Texas, which doesn't have an individual income tax, Wembanyama will save millions of dollars on his rookie contract alone. The forward will still have to shell out a jock tax for road games he plays in other states, but those games make up only half the 82-game schedule. That means at least 41 of Wembanyama's game checks won't be taxed for every season he plays with the Spurs.
Paolo Banchero, who went No. 1 overall in the 2022 NBA Draft, signed a four-year rookie contract worth $50.2 million. Wembanyama's rookie deal will look similar, but if he lives up to his sky-high expectations, his first extension with San Antonio could be worth more than $60 million per year. That's when the lack of a jock tax in Texas will really come in handy.
The Spurs literally hit the lottery Tuesday night, but so did Wembanyama.