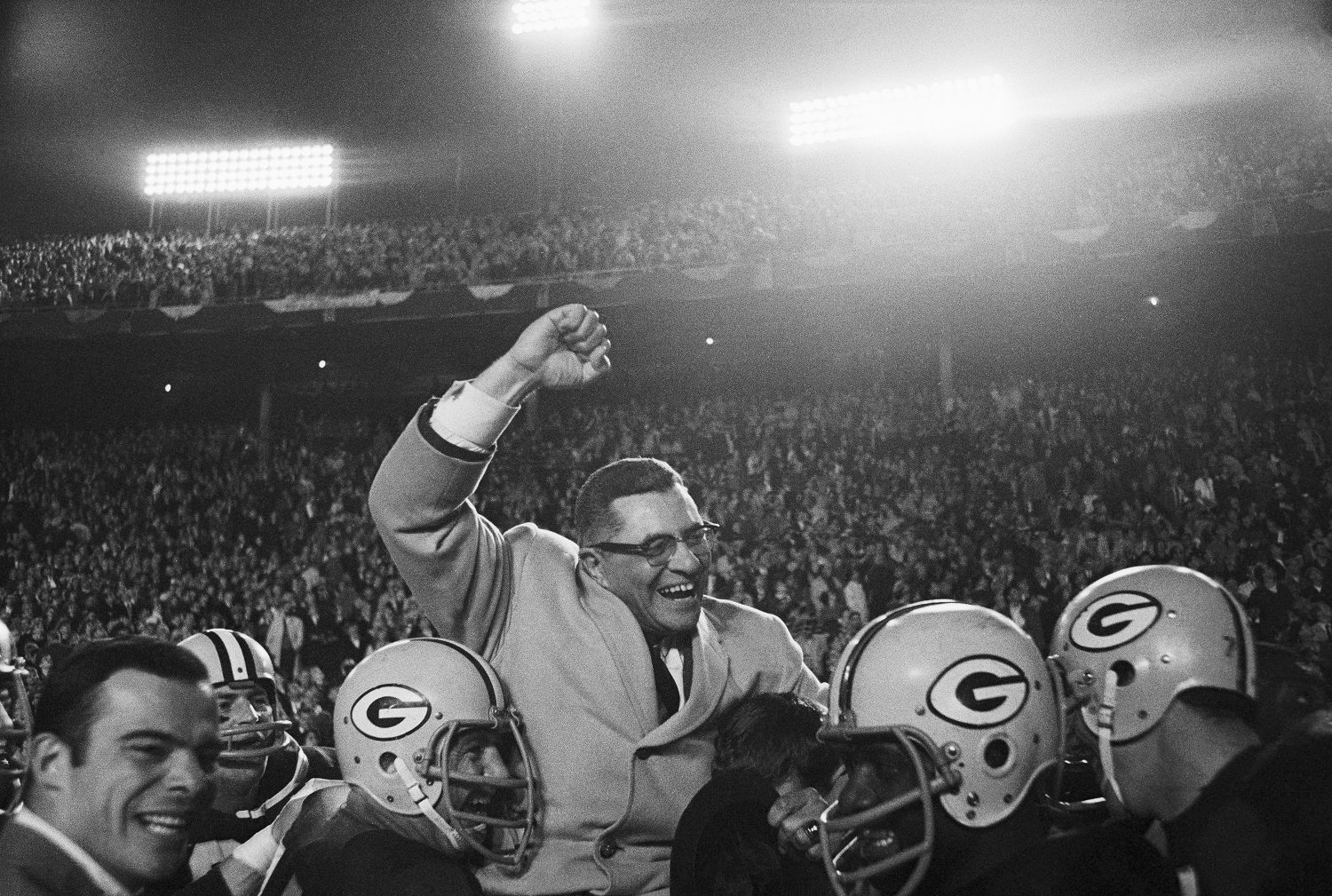 The Tragic Death of Legendary Packers Coach Vince Lombardi
Hall of Fame head coach Vince Lombardi put forth a legendary head coach career with the Green Bay Packers, but had a tragic end to his life.
Throughout NFL history, Vince Lombardi has held a sacred place in football lore. He was a pioneer of the game during his time as head coach of the Green Bay Packers. The New York City native's legacy helped him earn the prestigious honor of having the Super Bowl trophy named after him.
Lombardi was one of the all-time greatest NFL coaches. However, his life after his illustrious career was tragically cut short.
Vince Lombardi's coaching career before the pros
Before he stepped in as the Packers' head coach, Vince Lombardi was an athlete in his own right as a fullback at Fordham University. After college, he played for the Wilmington Jets and Brooklyn Eagles in 1937 and 1938, respectively.
Lombardi became the head coach at St. Cecilia high school in Englewood, New Jersey, at age 26. He coached for five years in that position after spending three years as an assistant coach. The school was recognized as one of the top teams in the country. During his eight-year span, he won six championships.
Lombardi had a short stint at Fordham in 1947 as the head coach of the freshman football and basketball teams. The following year, he took up an assistant job as the offensive line coach at West Point. This part of Lombardi's career profoundly impacted his coaching style. He spent five years with the school before getting a shot to head to the pros.
Vince Lombardi's coaching career takes off with Packers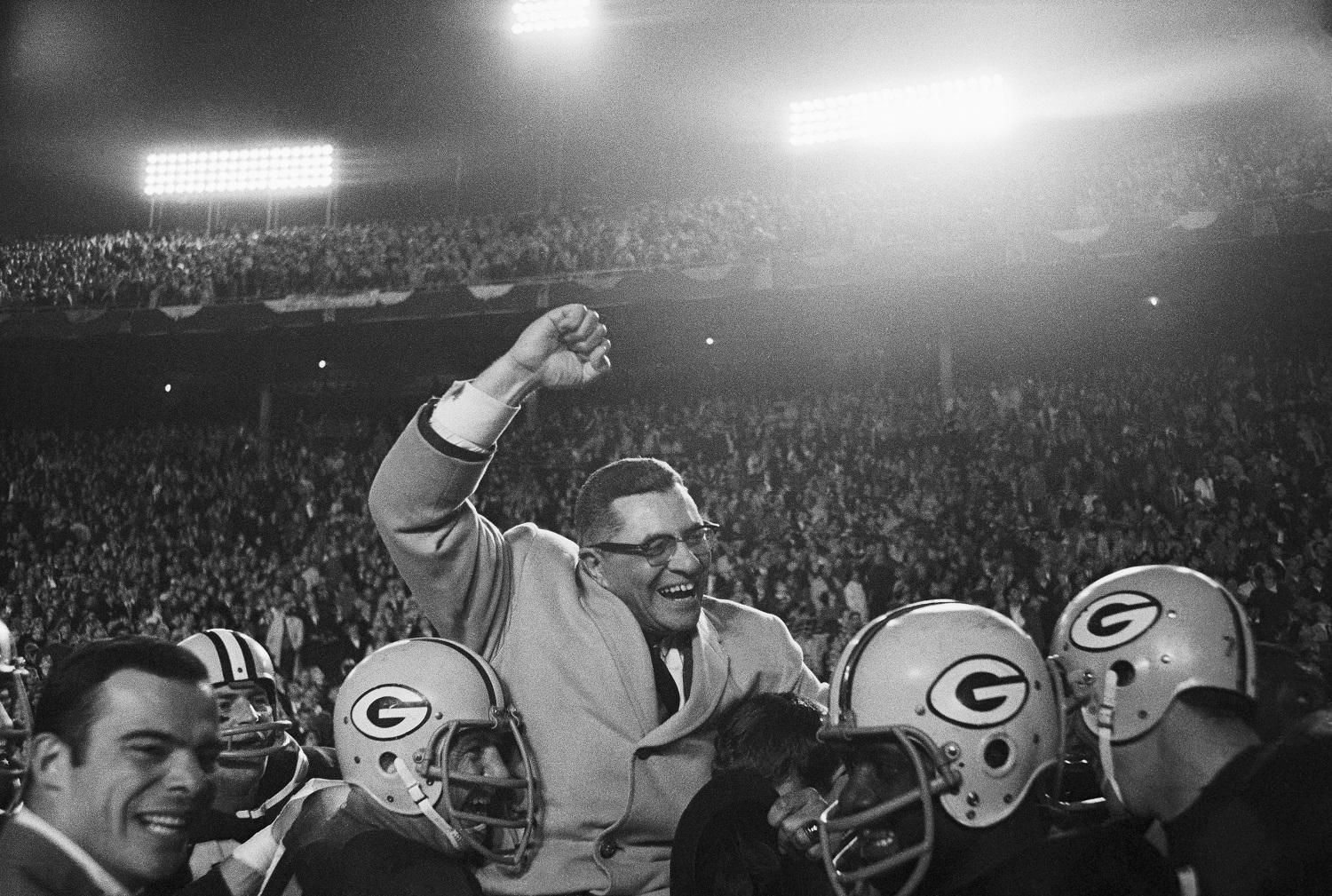 Lombardi became the offensive coordinator for the New York Giants in 1954. He held that spot for five years before he received the chance to become the head coach and general manager of the Packers, reports NFL Films.
In Lombardi's first year, the Packers finished with a 7-5 record while winning the first of his two Coach of the Year awards. Things took off as Green Bay became a powerhouse in the league. Lombardi saw his team reach five total NFL championships in seven years. This was followed by earning victories in the first two Super Bowls.
Lombardi never had a losing season in his eight years as the Packers' coach. There, he compiled a 105-35-6 record. This included him finishing with a 9-1 mark in the playoffs, with that lone loss being in the 1960 NFL Championship against the Philadelphia Eagles. He had the chance to coach several all-time great players, including Hall of Famers Bart Starr, Jim Taylor, Forrest Gregg, Herb Adderley, Willis Davis, Jim Ringo, Willie Wood, and Dave Robinson.
Vince Lombardi's tragic death
Vince Lombardi stepped away from being the Packers' head coach in February 1968. His final season as an NFL head coach came in 1969 in his lone campaign with the Washington Redskins, where he gave the team their first winning season in over a decade.
In June 1970, at Georgetown University Hospital, tests found that Lombardi had colon cancer. Three years before, he'd refused his doctor's recommendation to undergo a proctoscopic exam as he was experiencing digestive tract problems. Lombardi underwent exploratory surgery the next month, which found the cancer terminal. A few months later, on September 3, 1970, Lombardi died at age 57.
This brought a tragic end for one of the most beloved and respected figures in the game of football. Lombardi left a lasting legacy, and his impact on the game is forever felt.
Stats courtesy of Pro Football Reference.