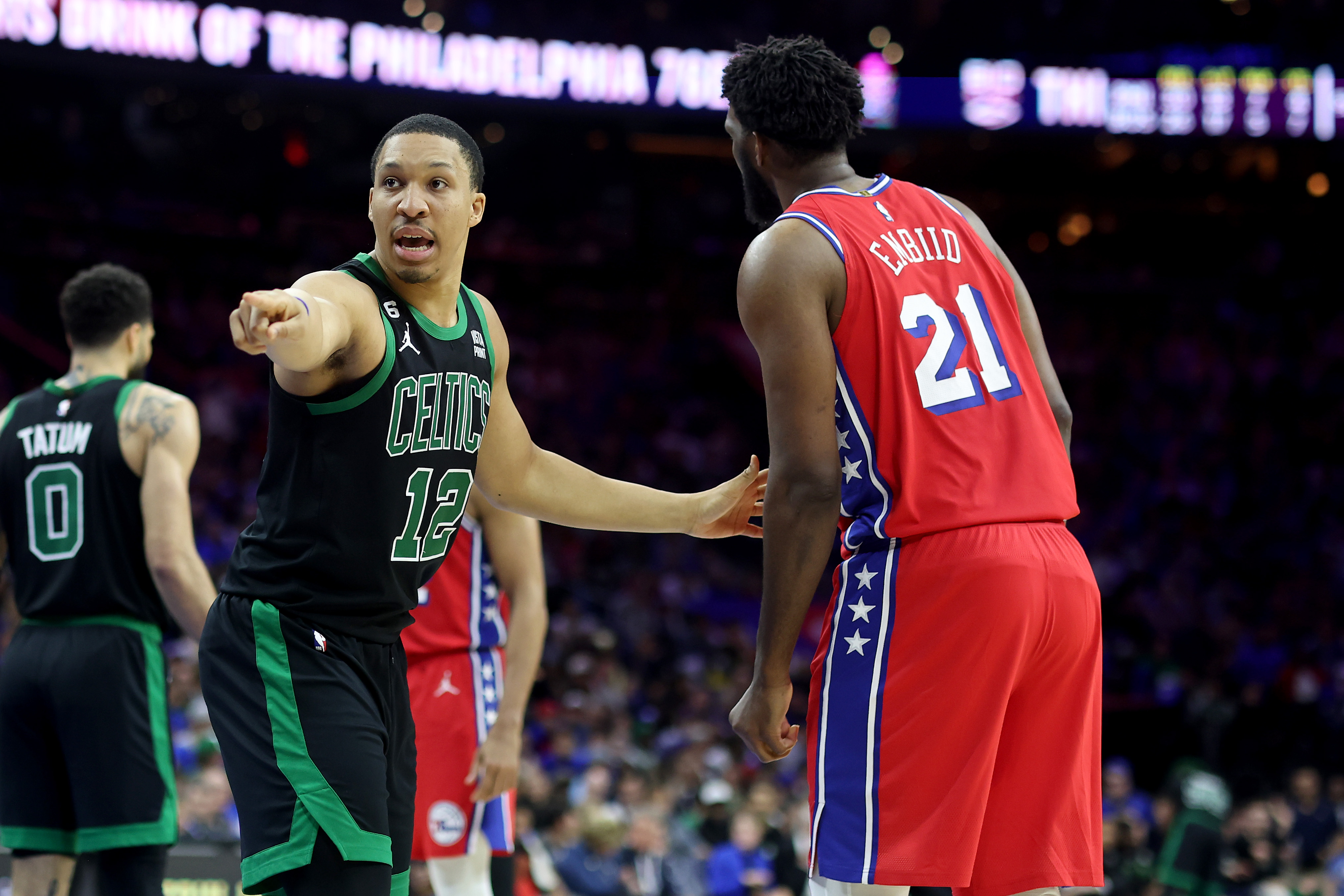 WATCH: Grant Williams Gets His Head Stomped by Joel Embiid in Boston Celtics Win
Grant Williams took a pounding Friday night against the Philadelphia 76ers and didn't have a point to show for it.
Talk about taking one for the team. Every Boston Celtics player who took the court Friday night scored, except Grant Williams. That doesn't mean he didn't contribute.
Williams played strong defense on Philadelphia 76ers center and NBA MVP Joel Embiid, making him work for everything in Boston's 114-102 win in Game 3 of the Eastern Conference Semifinals. Williams was even forced to the bench after a scary incident where Embiid inadvertently stomped on Williams' head.
Grant Williams heads back to the bench after scary incident with Joe Embiid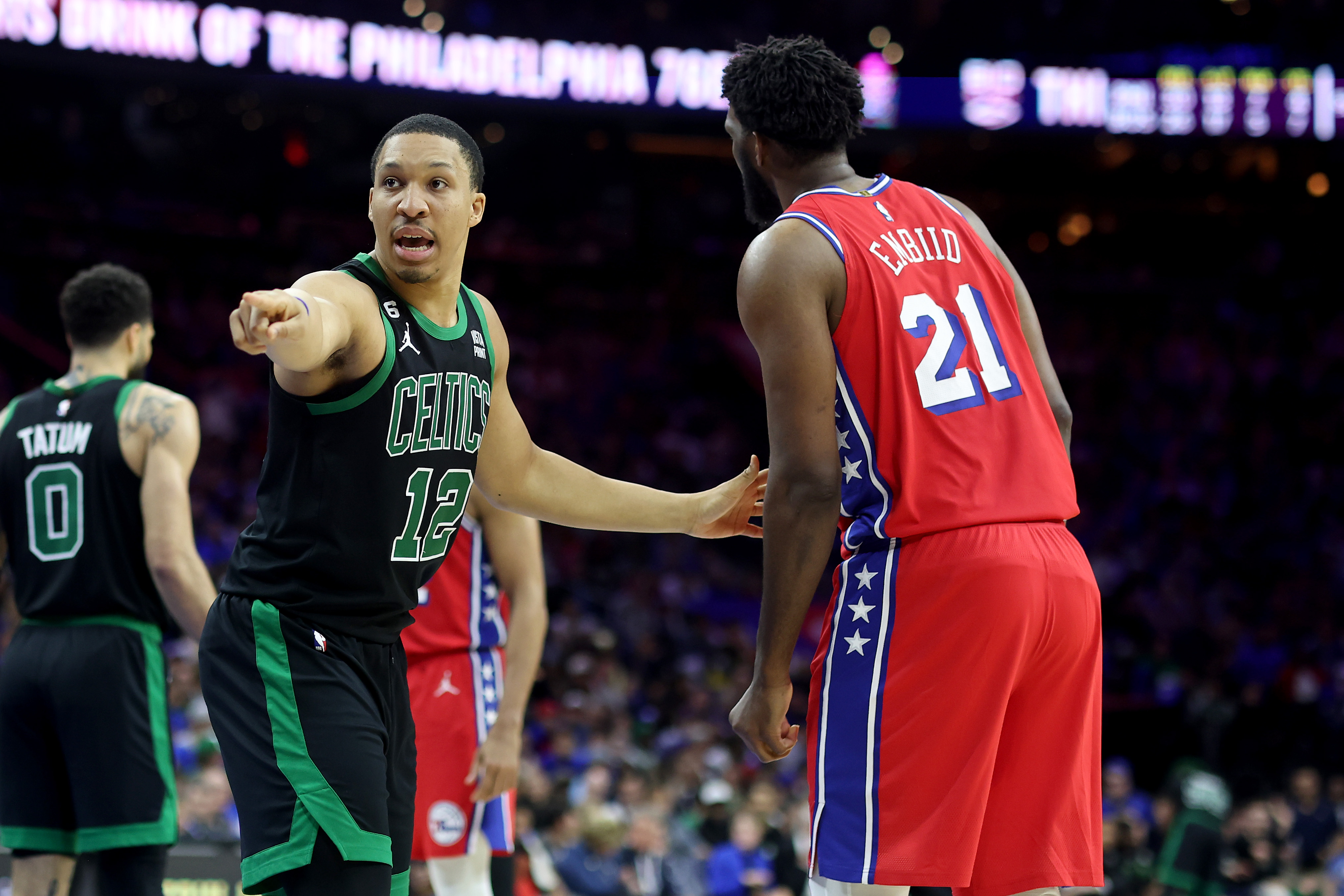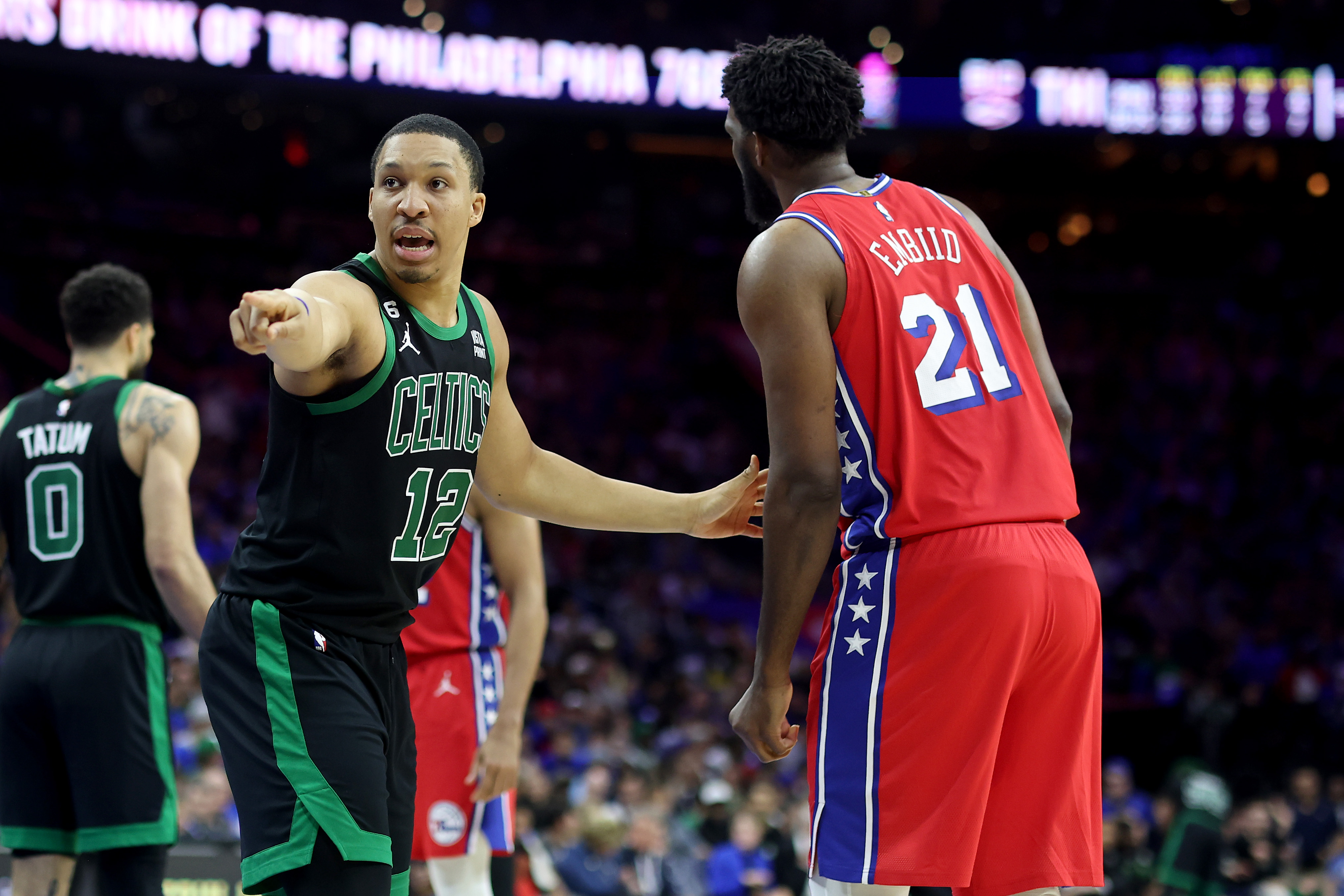 In the fourth quarter of a game that the Boston Celtics seemingly couldn't put away the Philadelphia 76ers, Williams found himself back on the bench with a bloody mouth. That was the result of a scramble for a loose ball near midcourt.
With Williams guarding Embiid near the top of the key, the ball got away, and Williams and teammate Jaylen Brown dove after it. Embiid spun around and tripped over the two players. As he tried to land, his foot came down hard on Williams' head. Williams' face slammed into the court, causing the bloody mouth.
To make matters worse for Boston, Brown was called for his fifth foul on the play. Williams returned to the game a few minutes later. He and Williams were later seen talking to each other on the court, Embiid apologizing for the play.
After the game, Williams spoke about the play.
"I was like, 'Dang, I really got curb-stomped,'" he said, per Celtics on CLNS. "It happens, man.
"He was falling backwards and I'm just thankful he didn't fully lean his weight on it because he definitely got me pretty badly, but then I think he felt that he landed on something, so he picked his foot up. Hurts a little bit."
The Celtics took a 2-1 series lead. The teams square off in Game 4 on Sunday.