A Weirdly Competitive Game of HORSE Against Nick Sirianni Paved the Way for Gardner Minshew to Join the Philadelphia Eagles: 'I'm Back for Revenge'
The Philadelphia Eagles decided to bring a little more swagger into their quarterback room by trading for former Jacksonville Jaguar Gardner Minshew. It was a surprising move considering Jalen Hurts is the clear-cut starter and the team gave Joe Flacco $3.5 million guaranteed to serve as his backup.
But it turns out new head coach Nick Sirianni is a big fan of Minshew, and his affinity for the mustached signal-caller can be traced back to an especially competitive game of HORSE between the two a few years go.
Yes, really.
Philadelphia Eagles curiously trade for Gardner Minshew
A few days before NFL teams had to cut their rosters down to 53, the Eagles made a curious move that left football fans scratching their heads.
Philadelphia traded a conditional 2022 sixth-round pick to the Jaguars for Minshew and released Nick Mullens on the same day. The sixth-round pick can turn into a fifth-rounder if Minshew plays in 50% of the team's offensive snaps in three or more games this season, according to a tweet from Adam Schefter of ESPN.
It might seem foolish to trade away a future asset for a third-string QB, but Eagles general manager Howie Roseman has spoken about becoming a "quarterback factory" in the past. Oh, and Sirianni loves the guy.
"I've gotten to see him play in person two times a year for the past two years, so that's four times," Sirianni told reporters Tuesday. "The first game up there last year we opened up the season at Jacksonville, and he was 19-of-20 against our defense and really played a good game. I've watched him play some good games. He's the third, but I'm really excited to work with him."
A weirdly competitive game of HORSE paved the way for Minshew to join the Eagles
Sirianni is obsessed with competition. He famously played rock, paper, scissors against NFL draft prospects to gauge how competitive they are, and he didn't even name Hurts the starting QB of the team until this week.
The rookie head coach got a taste of Minshew's refuse-to-lose attitude a few years ago, and that incident might explain why the Eagles just traded for the 25-year-old QB.
Minshew told the story in a press conference with reporters on Wednesday.
I think the most we've talked about anything was actually when [Sirianni] was at Indianapolis. I took a draft visit and we were playing HORSE, and it was getting pretty competitive. I had a button-up on, and I had to take that off because the game was getting a little too competitive. I think that really stood out, so I think that might've actually played a role in why I'm here.

Gardner Minshew
Well, that explains it then. But who won?
"Dang. Yeah, he did," Minshew sheepishly admitted. "But I was up, and then we started talking ball. He was kinda distracting me. I took my shirt off, and it didn't help, and he just continued to beat me."
"But that's why I'm back. I'm back for revenge," he joked.
Yeah, Philly's gonna love this guy.
Will the Eagles' new QB3 see the field this year?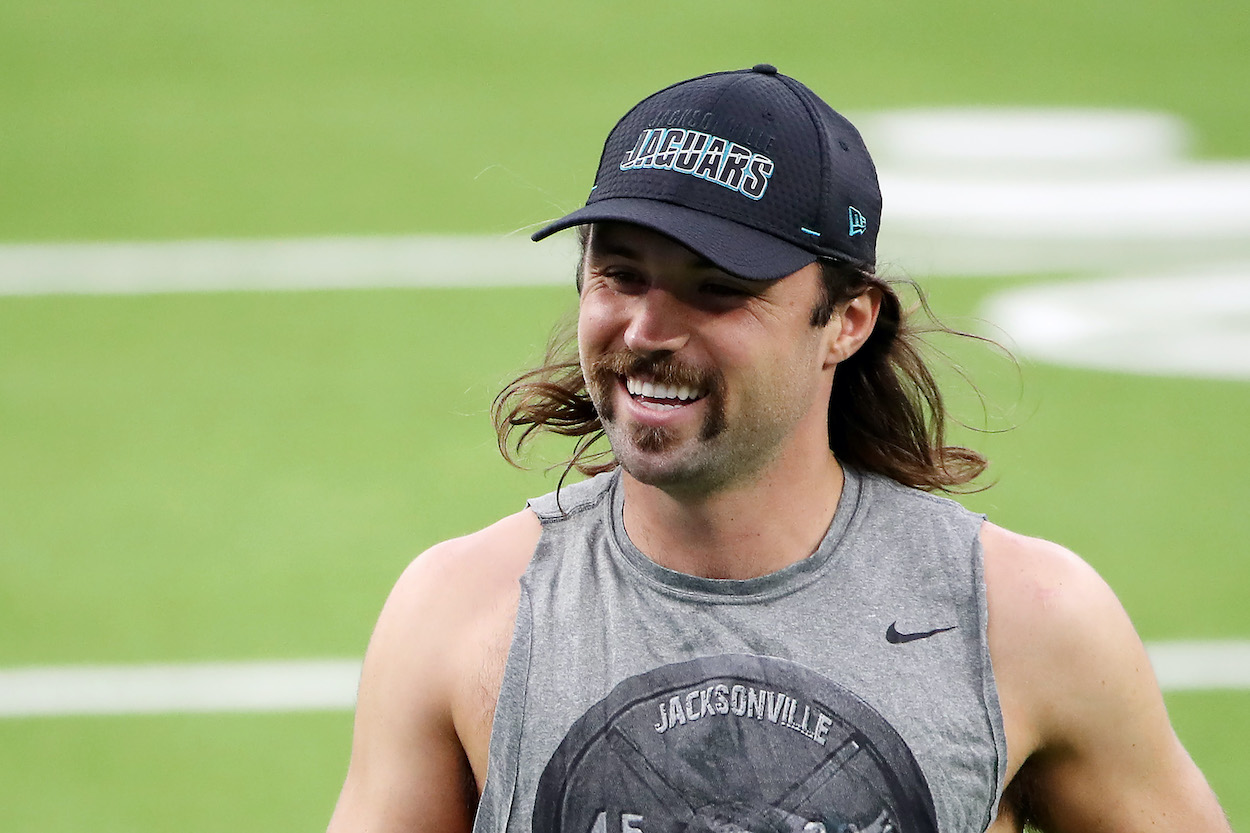 Minshew is about to become a fan-favorite in Philadelphia, but he'll need a lot to go wrong in front of him to even play a single snap in 2021. Hurts is the clear-cut No. 1, and the Eagles will be using this season to gauge if he can be the face of the franchise for years to come.
Philly also gave Flacco a $3.5 million contract with $4 million in incentives this offseason. The former Baltimore Raven is expected to serve as the backup to Hurts, which leaves Minshew as the third-stringer.
The newest Eagle will only see the field this year if both Hurts and Flacco suffer injuries or if their play is so dreadful that the coaching staff has no other choice but to try something else. Either way, it's hard to find a more competent QB3 in the NFL than the one Philadelphia now has at its disposal.