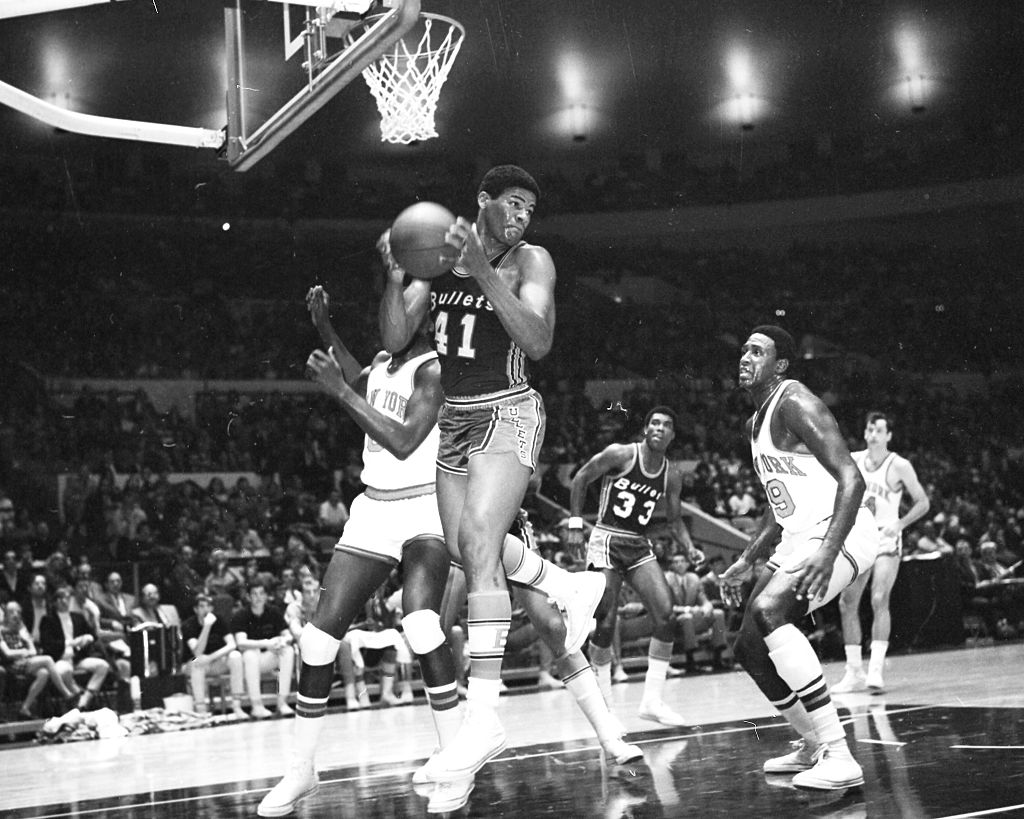 Wes Unseld Mowed Lawns and Mopped Floors at Private Grade School in Retirement
Wes Unseld devoted his life to giving back to the youth in his community after he retired from the NBA. He was a legend on and off the court.
NBA Hall of Famer Wes Unseld passed away Tuesday, his family announced. The big man played 13 seasons in the NBA and was one of the best rebounders to ever play the game. Unseld averaged 14.0 rebounds per game over his entire career, which is still one of the highest marks in NBA history.
In retirement, Unseld and his wife opened a private grade school in West Baltimore. The couple has operated the school since 1979, and Unseld even did all the dirty work around the property to keep it running smoothly. Unseld was truly a legend on and off the court.
Wes Unseld's NBA career
Wes Unseld was a promising prospect out of Louisville when he entered the 1968 NBA draft. He was selected second overall by the Baltimore Bullets, one pick after Hall of Famer Elvin Hayes.
Unseld wasted no time showing he belonged in the NBA. As a rookie, he averaged 13.8 points and 18.2 rebounds per game. He won the 1968 Rookie of the Year award and the league MVP at just 22 years of age.
Over the course of his career, Unseld became a five-time All-Star and an NBA champion in 1977-78. He was inducted into the Naismith Basketball Hall of Fame in 1988.
Unseld opened a private grade school with his wife in 1979
Before Unseld even retired from the NBA, he was already thinking of ways to give back to his community. In 1979, he and his wife, Connie, opened a private grade school in West Baltimore. They appropriately named it Unselds' School.
Connie has served as the school's principal for almost 40 years. Unseld's daughter, Kim, is also a teacher at the school. Although Unseld doesn't help out inside the classrooms, he does all he can to keep the school running smoothly.
Unseld mowed the lawns and mopped the floors whenever he had time up until his death. He even helped students with their jumpers in the gym.
"I'm a country boy, but I grew to love this city early on," Unseld told the Baltimore Sun. "When I got here, Gus Johnson took me under his wing and led me to all of the juke joints on Pennsylvania Avenue, where he hung out. You could go to Little Italy or to Turners Station and get the same reception. The people here have never been the type that you feel you have to impress."
Wes Unseld passed away Tuesday at the age of 74
Wes Unseld's family announced the passing of the Hall of Famer Tuesday morning.
It is with profound sadness that we share that our adored husband, father and grandfather Wes Unseld passed away peacefully this morning surrounded by family following lengthy health battles, most recently with pneumonia. He was the rock of our family – an extremely devoted patriarch who reveled in being with his wife, children, friends and teammates. He was our hero and loved playing and working around the game of basketball for the cities of Baltimore and Washington D.C., cities he proudly wore on his chest for so many years.

Wes Unseld's family

Although he's gone, the NBA great's legacy will live on in the form of his Unselds' School.
All stats courtesy of Basketball Reference